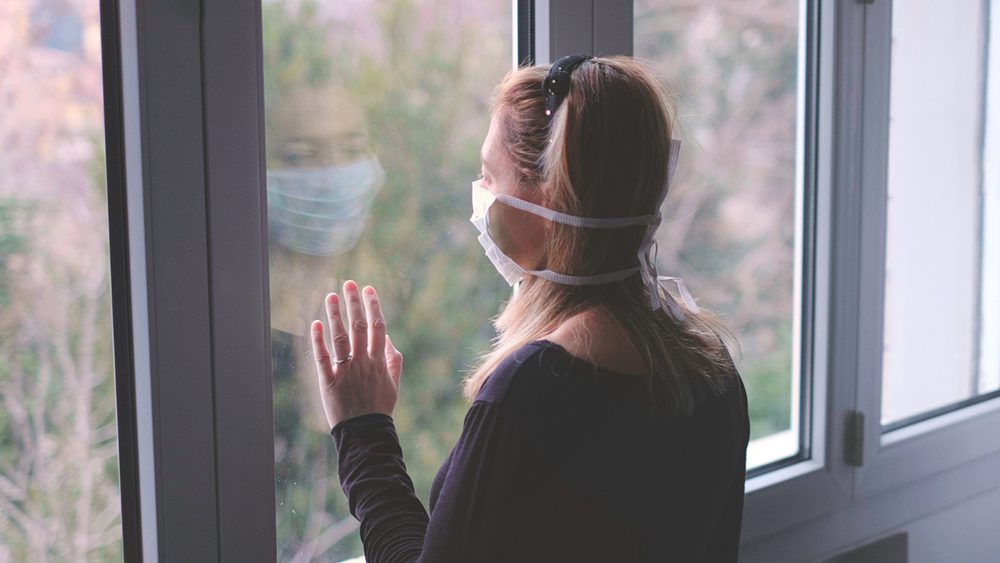 At times of crisis, leaders may wonder what they can do to not only help their employees get through the present challenges, but what they also should be doing for their own health and that of their families.
Mental-health professionals are working through the coronavirus just like the rest of the world: One day at time and adjusting continuously to new information. They are shifting their businesses to online meetings, offering support to company leaders and creating strategies to help working parents, who are balancing a job with home and online schooling for their kids.
It's a full plate, and it is understandable if leaders look at their "new normal" and feel like it is real, chaotic and messy, said Matthew D. Anderson, Executive Director at the mental-health nonprofit Engaged Outreach in Lansing.
Among its activities, Engaged Outreach works to lower suicide rates in Michigan schools, so Anderson understands how students of all ages are feeling around the quarantines and related impacts of COVID-19. Moreover, as a parent of three kids ages 2, 4 and 6, Anderson is sympathetic to parents, especially those with teens.
"There is a universal commonality (to this experience) that is similar to 9/11," Anderson said. "And there is value in how unifying it has been. A lot of walls have come down and a lot of relationships have been transformed."
But that also can be stressful, especially for people who are business leaders or who are used to working hard every day. Being sidelined or having major shifts in how they work can be stressful. Leaders also may want to reach out to their employees and offer support, Anderson added.
"Business owners are focused on doing the work that we believe in and are passionate about," Anderson said. "Some of the key things to focus on are taking time for yourself, just short breaks that offer a reset and physical transitions so you can be more productive."
Anderson also recommends creating routines for yourself as well as your family so people's schedules don't become offset too much by the time at home. He believes people working from home also should wear "work" clothing, even shoes, to get in the mood to get work done. Helping employees feel in control of the situation as well as your kids or spouse may involve offering these kinds of routines, regular breaks and help to be productive as well as mentally well.
"As a leader, you can let people know that although everything feels out of control, you are still in control of you," Anderson said.
Leadership advice
So how you do help yourself and others? According to communications firm Fierce Conversations, leaders need to ensure that the mental, emotional and physical well-being of their employees are being addressed in any way that they can. It created some tips for leaders who want to offer help.
Reach out. Have a conversation with employees individually. Ask them how they are, what they are struggling with and how you can best support them during this time. Be very upfront, and ask directly, how can I support you? Depending on the answer they give you (and they may need some time to think about it), create some action items, if possible. While there are likely some things you can do, the simple act of taking the time to check in will go far in employees feeling like more than a job that needs to get done.
Allow flex time if possible. What your employees are currently facing, from kids and significant others at home to concerns about illness and a high level of anxiety across the board, a normal schedule might simply not be possible. Flex time requires employees to work the same number of hours, but on a revised schedule. Accountability is needed here — give trust and hold your employees "able." Discuss how they can fulfill the responsibilities of their role and deal with life at the same time and be as flexible as you can.
Provide opportunities for connection. Technology allows for a great deal of connection when we can't be face-to-face. Host virtual happy hours, where you don't talk about work, but instead discuss topics of interest — the hot new TV show people are binging, recipe ideas or simply venting about everything that is going on. Encourage people to connect on Slack or other communication tools for real-time discussions. Pick up the phone if there is something to discuss, when normally it might be an email. Consider a daily morning call with the entire team to simply kick off the day. Even 5-10 minutes to ground everyone can be useful for many. These little areas of contact can go far in keeping employees feeling connected.
Provide learning opportunities. Offer opportunities to educate employees on the latest advancements in training, technology and industry. Fierce has launched a new digital platform, Fierce Now, that includes Fierce Conversations for Remote work. This can also be a great time to offer more human-to-human support. A mentorship program, for example, can be a welcome addition at any organization, and can be done virtually. Or even simply providing some free resources, for example links to meditation sites, recommended TED talks, fitness apps or access to books on relevant topics.
Communicate openly and often. Many organizations are facing a great deal of change — some are busier than ever, while others are forced to lay-off or furlough employees. While you may not be able to guarantee there won't be layoffs, you can build trust that you will communicate openly and honestly about the situation at hand, and that your employees can come to you with concerns. With transparency comes trust, and this is key to tackling any challenges that lay ahead.