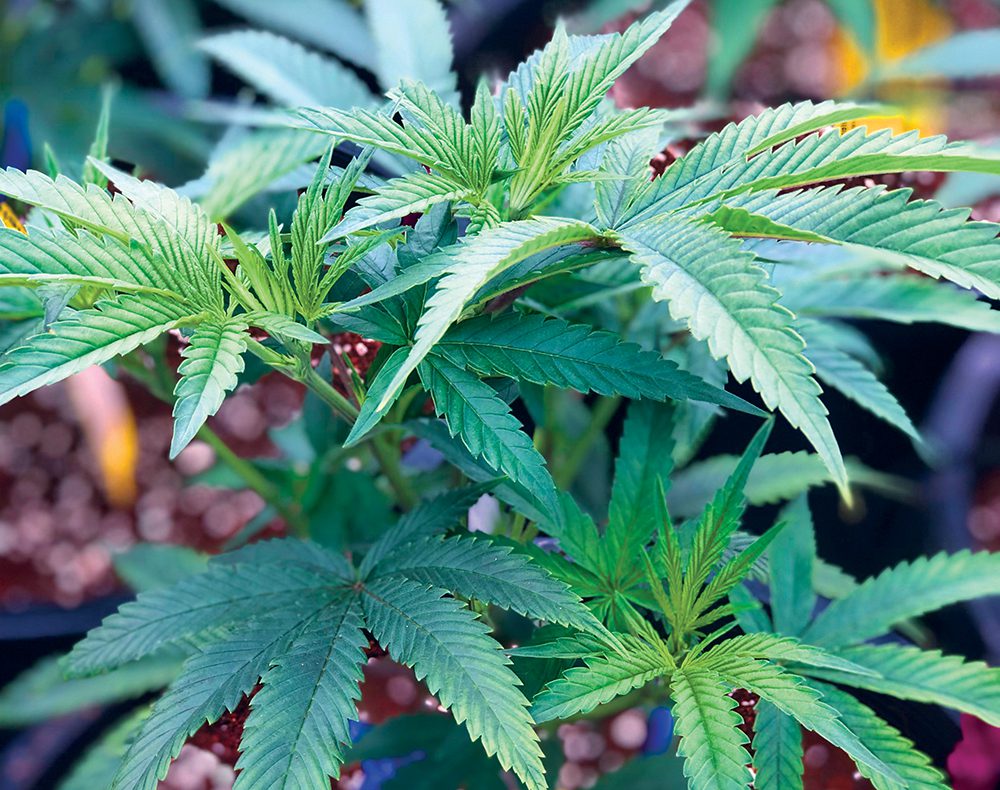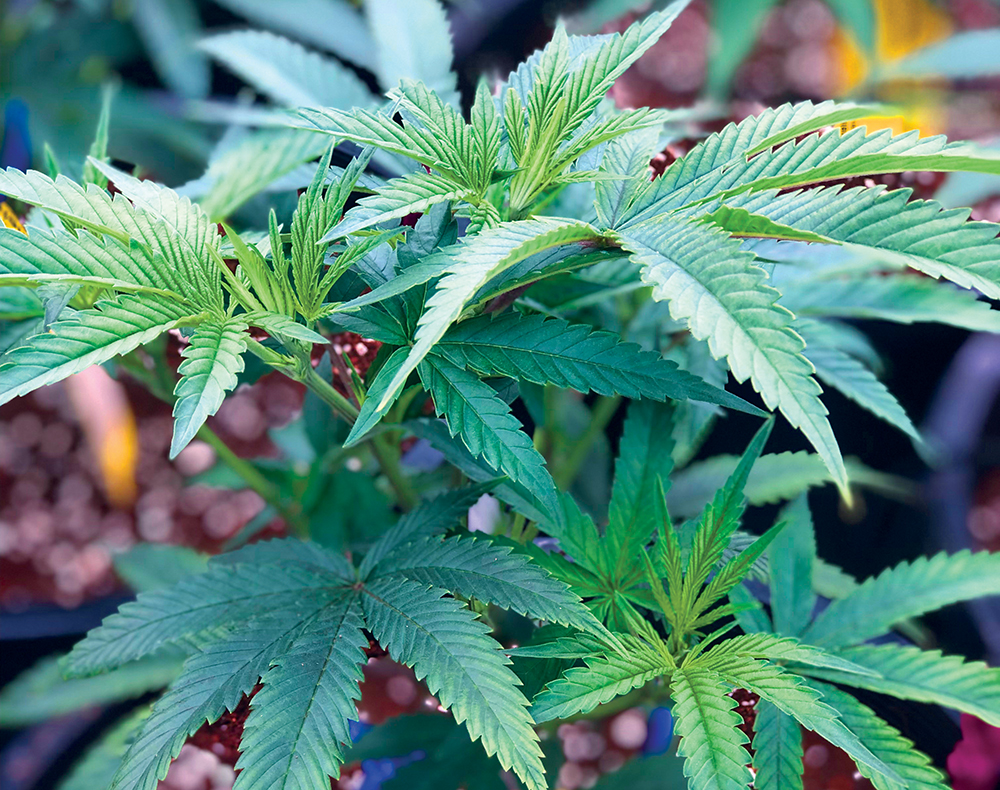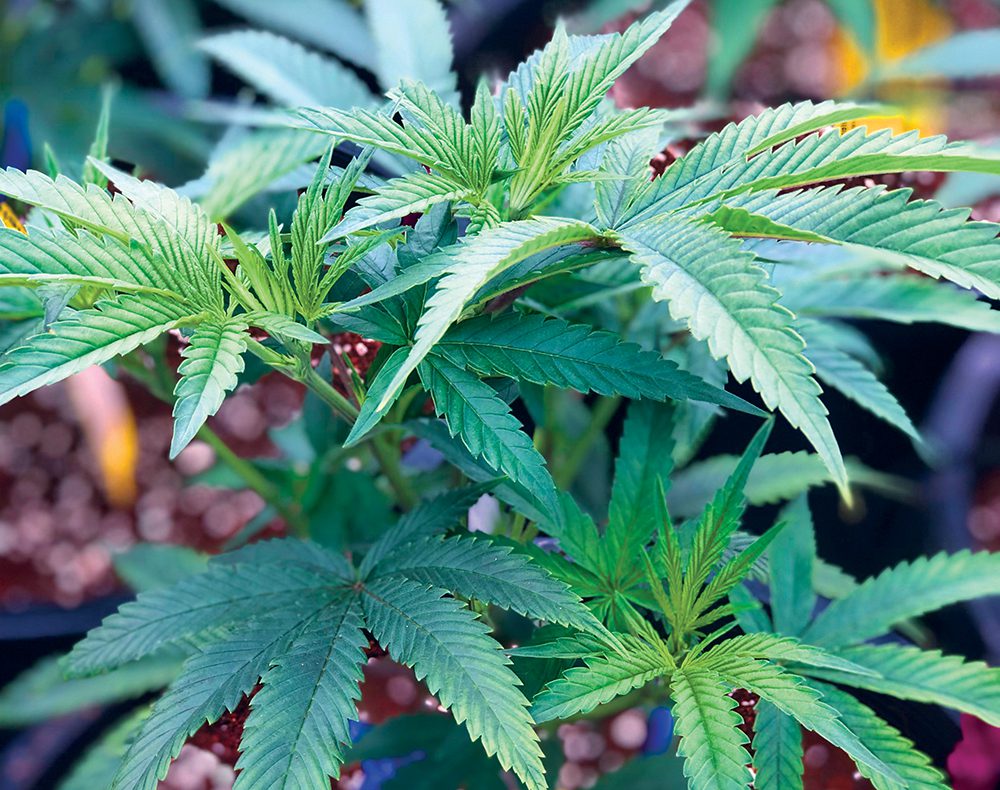 Voter approval of Proposal 1, the so-called adult recreational marijuana use law, created a space and within those confines an ecosystem is fast emerging.
Worker bees are naturally busy, setting up grow operations and retail shops to sell their wares once licenses are issued by the state. Then there are the carpenter ants, those in the banking, real estate, construction, legal and accounting professions providing expertise, capital and infrastructure to help in the transition, as the drug has only been available for medical use, which voters overwhelmingly passed in 2008.
Tricky navigation
While Michigan was the first Midwest state to legalize marijuana — following in the footsteps of Oregon, California and Colorado as a hemp haven — the drug is still a Schedule 1 narcotic under federal law. Subsequently, marijuana is not quite the cash grab many might think.
Caught in the middle of federal regulations and a willingness to help small businesses are banks: one mid-Michigan lending institution — known to be helpful to cannabis-based businesses — politely declined to be interviewed.
While bees and ants work openly, add a third species to the emerging cannabis economy: chameleons.
"They are looking for quality relationships with people that they can trust in the industry," said Robin Schneider, executive director of the Michigan Cannabis Industry Association, which represents more than 130 businesses in the state. "It's not as if the banks are saying, 'Come one, come all.' The banks are saying, 'If you are going to be honest with us and above board, we're willing to work to accommodate your business.'
"With that being said, there is a trust in that relationship that our parties are acting accordingly and responsibly so that those federal guidelines for reporting are met accurately."
The Michigan Cannabis Industry Association, which represents all types of licensees, including growers and provisioning centers, is throwing its weight behind the Safe Banking Act. The association, armed with a state resolution receiving bipartisan support, has lobbied federal lawmakers to pass the measure.
As it stands, cannabis companies cannot bank at federally insured institutions. Proposed legislation in Congress would protect those banks if they deal with those companies, as long as they comply with state law.
Funds come at a price
While some state banks are willing to work with cannabis companies, it comes at a price, MCIA's Schneider said.
"They are expanding and they cannot get traditional business loans," she said. "They can't finance their buildings, even though they own them, and use that capital to expand their businesses.
"So a lot of times they have to work with acquisition companies, give up majority shares of the companies in order to expand, work with high-risk lenders, (and) pay hundreds of thousands of dollars more in interest rates than a traditional business would have to do.
"Financially, without equal banking opportunity, it is a heavy lift for our members."
On the west side of the state, Connie Maxim-Sparrow sees another troubling trend: a lack of big investors from within Michigan.
Maxim-Sparrow is executive director of Muskegon Heights-based Michigan Canna Coalition Association, which advocates on behalf of cannabis entrepreneurs. She also runs her own firm, Sparrow Consulting.
So far, the only investment dollars filtering in are through real estate developers, she said.
"It makes sense," Maxim-Sparrow said. "They're not necessarily touching a plant. And so we're seeing a lot of New York real estate investment coming in, but we're not seeing Michigan investors coming forward at all.
"So even the local guys, even the caregivers and the small entrepreneurs who have had boots on the ground trying to get up and going here in Michigan, they're running out of money with their family money or their dad's retirement," she added. "They pulled together a million dollars that's not getting them to the finish line, so they're going to have to take outside money and it's hard to get financing."
The dilemma has pushed some cannabis entrepreneurs to tag-team with a developer on the building, where the bank will just finance the build-out of the structure, Maxim-Sparrow said. Equipment and other overhead, which can be just as costly, come out of the operator's pocket.
Chris Sing, a principal at Rehmann, is struck by hurdles people in the cannabis industry face.
The full-service accounting firm took a bold step by starting a Cannabis Division within its practice earlier this year. Banking obstacles are one of the biggest stumbling blocks in a cash exchange business, said Sing, who heads Rehmann's Cannabis Division. Tax implications involved with running a cannabis-based business are also onerous.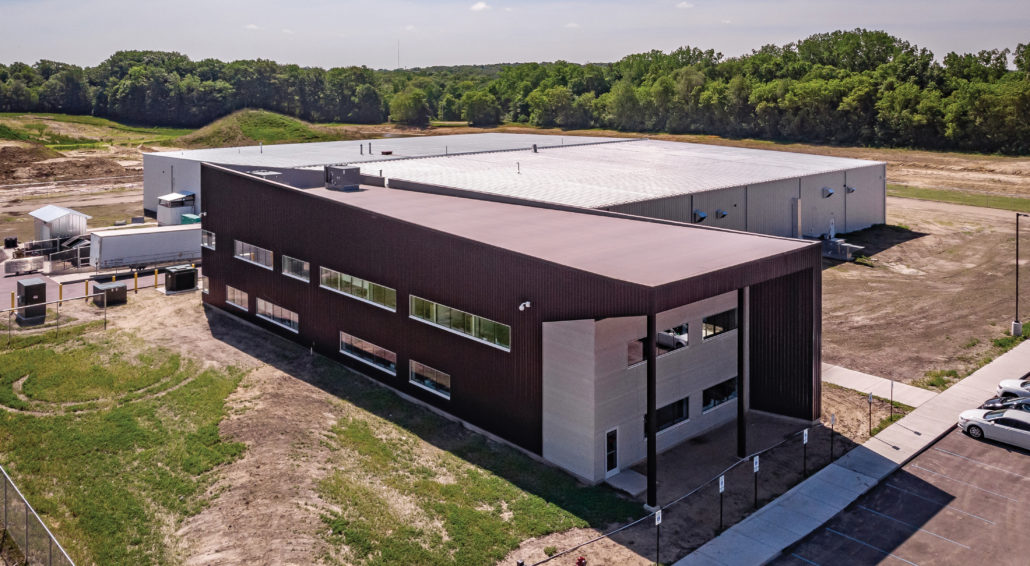 "On the tax side there's a code section called 280E. We call it Capital E and that says if you have a business involved with a controlled substance that is considered illegal by federal purposes, then you can't deduct the ordinary business expenses of running that business," Sing said. "You can only deduct the cost of goods sold of the product.
"So imagine there are all kinds of marijuana businesses. A retailer buys products from their processor, a grower; they can deduct that cost, but they can't deduct the costs of their building, of their people, of their utilities, of their lawyers, or their CPA, so really none of those operating costs are deductible.
"For those businesses committed to doing this right, it's a very expensive operation to run in terms of taxes. I mean it's really not fair."
Weed warriors
To those eager to set up shop, banking and tax hindrances are but speed bumps on an open highway to a profitable market.
Gage, for one, is all in and is setting up shop in Troy.
Fabian Monaco, Gage president, is bullish about the Michigan marijuana market, and for good reason.
The state ranks second behind only California in number of medical marijuana cardholders and is fourth nationally in overall cannabis sales.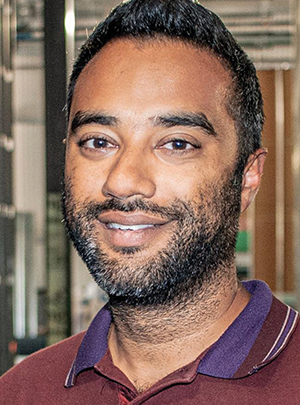 Factor in that recreational users will be taxed at a lower rate compared to pot smokers in other states and the smoke thickens.
In addition to the state's 6% sales tax, recreational marijuana carries an additional 10% excise tax, which will be paid for by retailers. A 3% duty on medical marijuana was allowed to expire in March.
"You take a look at California, go there and buy something for 50 bucks and it ends up being more than 60 dollars at the till. It's a much different scenario in Michigan," Monaco said. "So already you have a top-five market in terms of the medical (marijuana) system. As we progress, not only through 2019, but over the next 36 months, it's going to be closer to probably a top-three market and from a profitability standpoint, just because in terms of costs and the tax regime that we have, I think it's going to probably be the most profitable state for cannabis in the U.S."
Cloud Cover Cannabis is another company viewing Michigan as fertile ground. The firm is moving its headquarters to Ann Arbor from Portland, Ore., and plans to build a 35,000-square-foot facility in Webberville.
University of Michigan graduates Ankur and Vishal Rungta joined horticultural expert Joel Ruggerio in forming C3 Industries, which prides itself on sustainability efforts and commitment to local communities.
"I'm not a fan of seeing big business coming in here and shifting their profits out of state," Michigan Canna Coalition Association's Maxim-Sparrow said. "A lot of our clients that are out of state people are actually moving here and setting up shop. They're buying houses. They're actually making a residence here in Michigan. They're trying to leave California, Oregon, Washington and Colorado, and actually live here.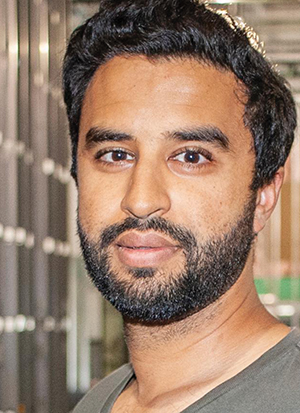 "So, I think they've learned lessons in the states that they expanded into out west, where they weren't viewed kindly as being out-of-staters. So, they're learning that they need to be a part of the local community."
Made-in-Michigan is part of Green Peak Innovations' core strategy.
The company is investing in a 130-acre medical marijuana research and development facility in Eaton County's Windsor Township. Green Peak raised $30 million in capital for the expansion, which includes doubling its 60,000 square-foot facility.
The company, which is the largest holder of state Class C cultivation licenses, plans to open 19 Skymint-branded provisioning centers this year.
Green Peak also launched North Cannabis Company, which sells 100% Michigan-made products, including vapes, chews and gummies. North Cannabis also took part in the Movement Festival in downtown Detroit.
"Our first priority is to solidify our position as the state's premier cannabis company that supplies Michiganders with the safest, highest quality products," said Jeff Radway, Green Peak Innovations CEO. "Only then can we begin our next step of taking our proprietary and scalable model to other states."
To help speed the licensing process, Gov. Gretchen Whitmer signed an executive order creating the Marijuana Regulatory Agency within the Department of Licensing and Regulatory Affairs. The agency will issue medical and recreational licenses.
Let's deal
The move also abolished the Bureau of Marijuana Regulation and the Marijuana Licensing Board, which considered medical marijuana applications.
"That executive order removed a lot of barriers into our program, including a state board that was a politically appointed board that had been denying a lot of licensees who should not have been denied — creating a bottleneck for the supply," Michigan Cannabis Industry Association's Schneider said.
The state's licensing process was not without "its challenges," said Cloud Cover co-founder Vishal Rungta, noting the application was more than 100,000 pages.
"The process in Oregon, where we are currently licensed and operational, was much easier," he said. "The same holds true in Massachusetts, where we are currently going through licensing.
"That said, the MRA (Marijuana Regulatory Agency) has done a good job recently in trying to help eliminate barriers and speed up the process for companies that are organized, transparent and communicative. Overall, we believe the regulatory framework in Michigan is solid and will allow companies to thrive, while protecting the overall market."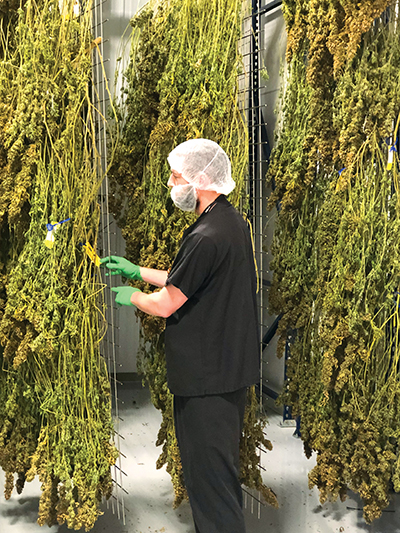 Workplace issues still a concern
While everyone in the cannabis industry is consumed with a rollout, Mark Knoth of Detroit-based law firm Kerr, Russell and Weber is concerned about the new measure's effect on employment law.
Workers can legally use marijuana in Michigan, but technically can still get fired if they test positive. Safety should be the deciding factor, said Knoth, who acknowledges the law is murky.
"It's to the point where I think there is a lot of recreational use and it's sort of really causing serious problems for employers who have safety-sensitive positions," said Knoth, who has been representing employers for 30 years.
"Anybody who is running any kind of machine with pinchpoints or trucks or heavy machinery, I mean that's a safety-sensitive position. They have a right to ensure that employees aren't impaired while operating those things."
At issue is determining a level of impairment since THC (tetrahydrocannabinol) — the main psychoactive substance in cannabis — can remain in the bloodstream for up to 28 days. Colorado has set the legal limit for drivers at 5 nanograms of THC.
The crisscross between federal and state law is likely to intersect with the Americans with Disabilities Act at some point, Knoth said.
The attorney cites a recent a federal case in the Western District of Michigan where a man diagnosed with cancer was using marijuana to help with his appetite. He was fired from his job after testing positive, despite being a model employee.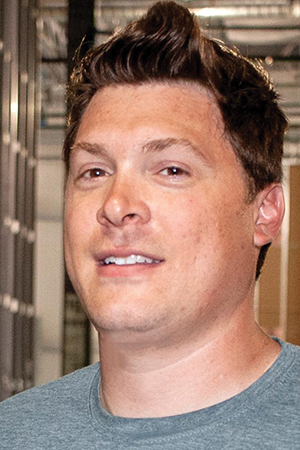 The court upheld his termination, even though cancer is clearly a disability.
"I think it is only a matter of time before we hear about a case like that," Knoth said. "So that is yet another pitfall for employers to be concerned about."
Rehmann's Sing, who shares her clients' frustration at the bureaucracy and impediments involved, is nonetheless invigorated by being on the ground floor of a transformative moment."On the other side of all this regulation are businesses really taking care of their people, taking care of their clients, getting a return on investment for their investors and enjoying the spirit of entrepreneurialism, being in such an emerging industry," she said. "I mean, we'll never forget this time.
"In one respect, it's the Wild West that we're all kind of riding through together."
"On the other side of all this regulation are businesses really taking care of their
people, taking care of their clients, getting a return on investment for their investors and enjoying the spirit of entrepreneurialism, being in such an emerging industry," she said. "I mean, we'll never forget this time.
"In one respect, it's the Wild West that we're all kind of riding through together."