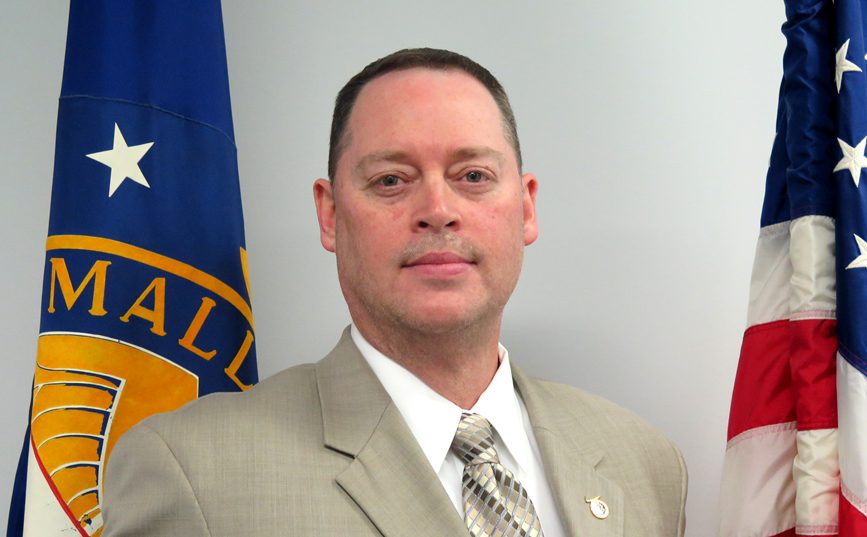 Matt Sherwood joined VetBizCentral because he liked the nonprofit's mission of helping veterans launch, expand and grow their own businesses.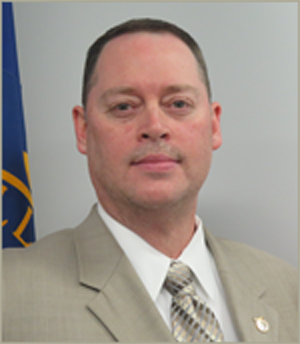 And, as National Veterans Small Business Week (Nov. 4-8) rolls around, it's interesting to note that, since he joined in 2009, Sherwood has seen the Flint-based nonprofit do just that for hundreds of active duty, National Guard and Reserve and retired veterans who've gotten their entrepreneurial groove on.
Sherwood, a U.S. Army veteran himself – he served from 1994-1997, and would have reenlisted had he not suffered an injury – said his regional VetBizCentral outreach center has helped an average of some 25-35 veterans a year.
"We provide them entrepreneur training, connect them with corporations, talk about supplier diversity, there's a program for service-disabled veterans," Sherwood said. "It's really a wide variety (of services). It's all about veterans helping veterans."
VetBizCentral is a national program that features 22 regional outreach centers. The Michigan center, based at Mott Community College in Flint, provides services to veterans of all stripes in Michigan, Indiana and Ohio. It's a federally funded program aimed at helping veterans get started.
Three-quarters of the veterans the group helps are startup businesses, veterans who are "just kicking the tires" and who often don't even have a business plan. The other 25%, Sherwood said, are vets who might already own a business, but never knew there was help for then.
That's where VetBizCentral steps in.
"They maybe never knew they could leverage that (veteran) status," Sherwood said. "So we talk to them about being veteran-owned. We help them with market research, create a business plan, talk to them about financing."
That's the most important conversation for veterans considering entrepreneurship to have, Sherwood said, because financing is "probably the biggest barrier" for startups.
More help
As the founder/CEO of the National Veteran Business Development Council, Keith King knows all about helping veterans. Like Sherwood's VetBizCentral, the NVBDC is all about "veterans helping veterans."
King, who is a Vietnam vet and whose son served in the first Persian Gulf war, and his group certify veteran-owned and service-disabled-veteran owned businesses of all sizes to help make sure they're eligible for federal funds that are available.
The certifications help ease the decision-making process for corporations who are thinking about helping veterans, King said.
"There are very stringent and very specific rules and regulations on the operational control and authority of owning a business; we applied those same rules to veterans," King said. "Why would a corporation risk their name and reputation by giving a contract to a person who is claiming to be a veteran who is not?
"We're very, very focused on the future," he added. "We want this next generation to have (business) opportunities."
To do that, the NVBDC and VetBizCentral partner for small business events around the region. The events provide them networking opportunities with other veteran business owners, training on growing/expanding business and "matchmaking" with companies and federal and state agencies.
Group strategy
The NVBDC might not even be around, though, were it not for the help of another group dedicated to helping minority business owners – including women and veterans – get started. The Great Lakes Women's Business Council, formed by executive director Michelle Richards in 1984, was created to help women and minorities get a foothold in the business world.
The Great Lakes WBC helped the NVBDC develop its "best practices" for certifying veteran-owned businesses. The Great Lakes WBC, and Richards in particular, have been so helpful the NVBDC recently anointed Richards with its inaugural Resource Partner of the Year award.
Richards was "honored" to accept the award.
"It's really important to us for a variety of reasons," Richards said. "The NVBDC is another advocacy organization that is saying they're standing shoulder to shoulder with us in terms of our mission to include diverse businesses (women and veterans) in the supply chain, and they recognize us as a partner.
"We're really proud of our commitment to supporting other advocacy organizations and having helped the NVBDC start their program," she added.
The 35-year-old Great Lakes WBC offers business training and counseling, and loans up to $250,000. The group includes 1,300 women business owners who employ some 58,000 workers and represent $12.4 billion in annual revenue, which Richards called "extraordinary."
The WBC has handed out $7.2 million in loans, creating 1,800 jobs in southeast Michigan and provided training to 15,000 business owners and future entrepreneurs, including an increasing number of veterans.
That's where the triangular partnership between the groups crosses: at helping veterans.
"It's a labor of love, vets helping vets," Sherwood said. "From an entrepreneurial standpoint, we'd be a great starting point. It's a way for me to help give back and help veterans realize opportunities."