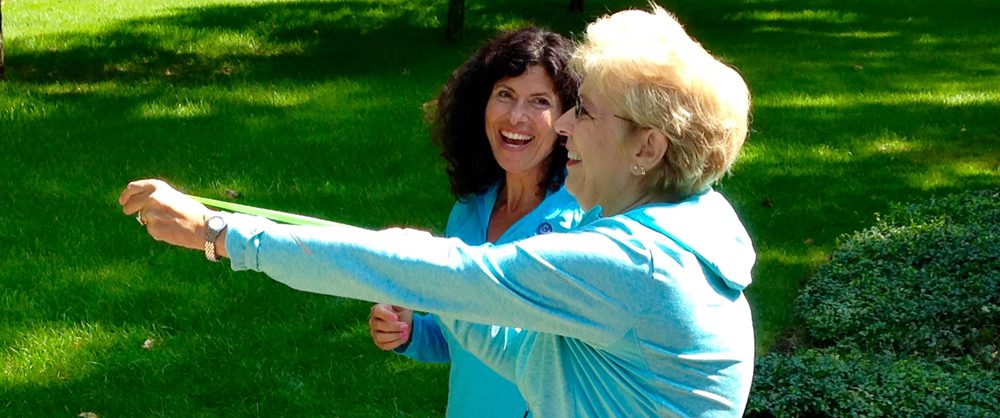 Pizza delivery sort of started it all. The premise of providing a mobile service, in this case dinner, without leaving home became the bellwether of convenience.
The "be-serviced-while-never-leaving-your-home" concept has exploded.
Along with a large pepperoni and cheese pie, add tutoring, massage, cell phone repair, manicure and an espresso among the many items that can be brought to your door.
Meijer has staked a claim in the burgeoning industry, offering to deliver handpicked groceries from its shelves to people's homes in an hour through its Shipt service. Amazon announced it would provide similar home delivery of Whole Food products through its Prime membership.
"I do see that the personal services area is increasing," said Tracey Sanders, who owns Lavender Mobile Spa in West Bloomfield, Michigan, providing a myriad of services in home and  corporate settings. "People just like for people to come to them and provide services for them in the luxury of their own home."
Who wants what?
Who wants to get his hair cut in their rec room or their poodle's nails trimmed in the dining room?
What be might be seen as perks for only the rich and famous are becoming common. Time, or lack of it, is the catalyst.
Millennials are not the only ones driving growth in mobile services, said Timothy Davis, director of iLabs at the University of Michigan-Dearborn's Center for Innovation Research.
"Some people have true mobility concerns that like these things and mobility doesn't just mean 90 and can't drive anymore," Davis said. "It's also younger people who might have constraints at home. They are a family with two or three kids and going off to the vet with the dog is really painful, versus having those two or three kids in the house when the vet comes to you.
"It reduces a lot of those anxieties for those people."
Davis, who teaches courses on entrepreneurship, sees a cornucopia of on-demand service ideas coming from students dreaming up such things as delivering smoothies to people's doorsteps.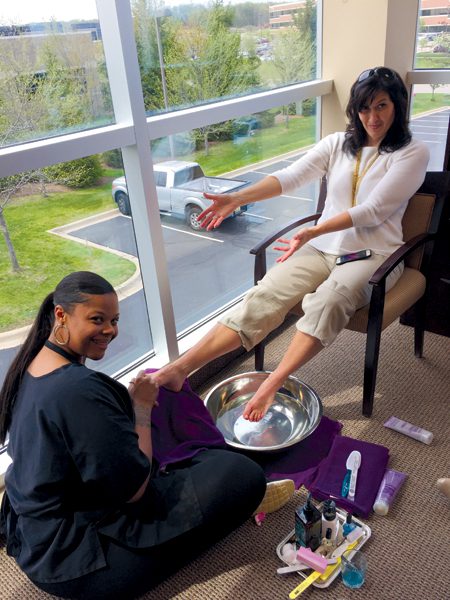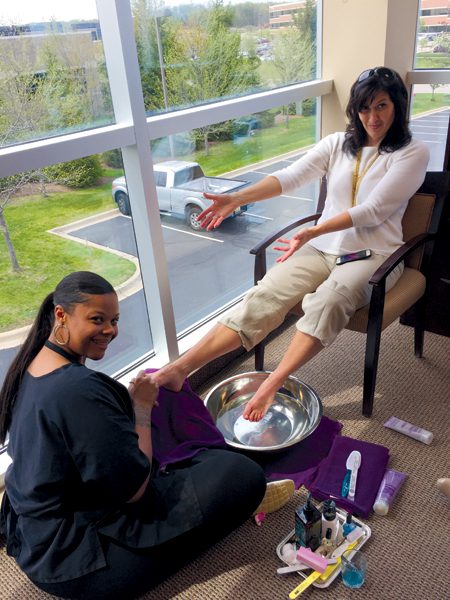 Sanders polished the concept of Lavender Spa as a Michigan State University student when she started doing nails for friends at her campus apartment seven years ago.
While working at a salon, a client asked her to come to his home for a celebration of his wife getting her master's degree. Sanders' concept has skyrocketed to include a full range of spa services, including massages, all the while keeping Lavender Mobile Spa on wheels. Lavender Spa sees about 45 clients a month, with at least 95 percent of clients being women.
Word of mouth spreads
Sanders drums up business by word of mouth, remaining in the top five of Google's search engine. Her business has been featured on
Fox 2 Detroit and WDIV Channel 4.
"The key advantage is liability and cost," said Sanders, who earned her degree in marketing and communication at Oakland University. Even so, she acknowledges the disadvantages. "If you have a brick and mortar (location), it's an opportunity to have people come to your business every day, or at least every day you're open. But with a mobile operation you typically don't have something going on every day. You don't have a five-day-a-week or seven-day a week 9-to-9 operation."
And then there's the practical part of being mobile.
"When you're mobile, you only spend money when you make it."
Lavender only visits homes as a group for safety and liability reasons.
"I won't send one person out to a person's home. I just won't do it," Sanders said. "I can't. You just don't know who's there or what's going on. It's just too dangerous nowadays being a female therapist at someone's house or even a male for that matter, so we all go in a group."
The spa is about pampering and relaxation, but the massage part is increasingly accepted as a health benefit, Sanders said.
Massage service helps reduce anxiety and blood pressure, as well as cope with pain management. Women who are pregnant are getting prenatal massages, Sanders said.
"There is a lot of reasons people are getting massages nowadays," Sanders said.
Exercise put Kalamazoo, Michigan-based Genesis Fitness and Wellness on the path to people's homes.
The company, launched about five years ago, now has 15 trainers who provide in-home personal fitness training in the Kalamazoo and Grand Rapids area.
Founders Elisa Macleod and Robert Kennedy were working in a large fitness facility and discovered they weren't reaching those who needed to be served.
Targeting the real need
"We were finding that the people who needed the gym the most weren't coming," said Macleod, referring to professionals who couldn't or wouldn't take time out of their day. She also counts clients as ranging from "kids that were out of shape and just sitting around, to the very elderly, to people who had neurological disorders like dementia, Alzheimer's, Parkinson's, to people who were pre- and post-rehab, injured people, and also people who have self-esteem [issues] who were unsure how to go about losing weight and getting in shape."
The gym, Macleod said, "was just intimidating to them."
The mobile gym travels light, meaning no bench presses or elliptical machines to lug along. Trainers bring such items as medicine balls, stretch bands, ladders, and kettle-bells to their sessions.
One-on-one instruction is crucial, which is why hiring the right trainers is paramount, Macleod said.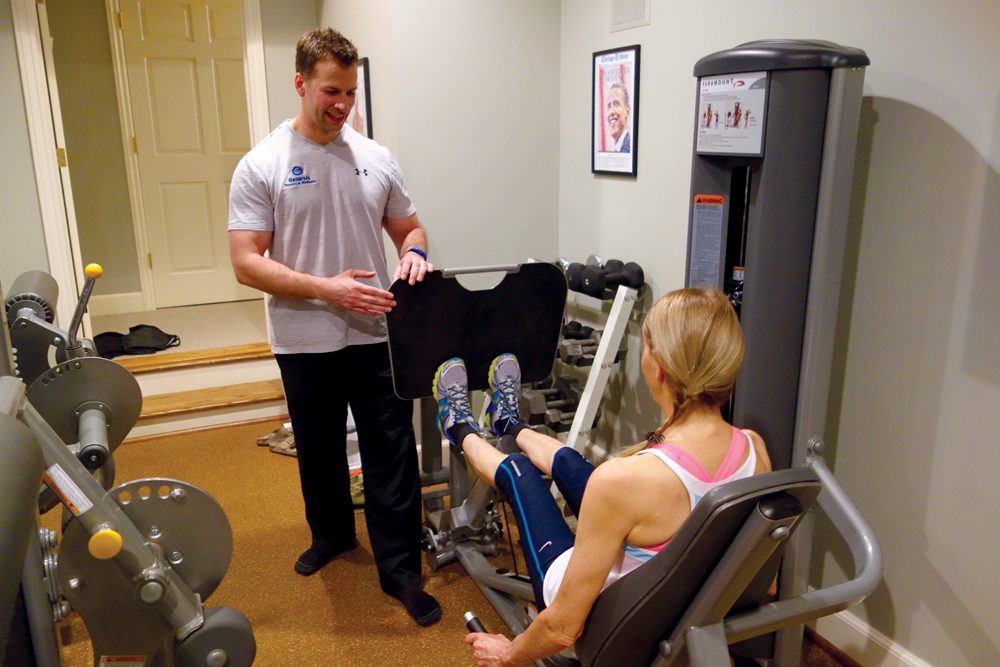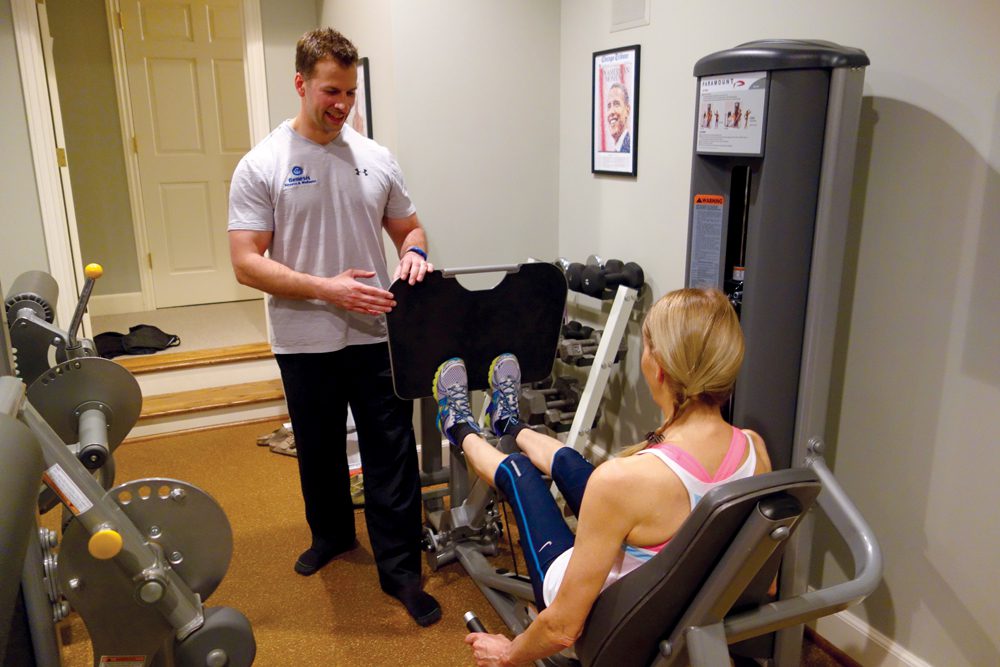 "We want to make sure it's not just someone going in running through the same training session over and over again," she said. "It's actually fine tuning it and getting to know each individual before you're even training them so you can make their program the most effective and practical as possible. When you're in someone's home, you know a lot more about that person's habits and what things they're trying to achieve and adapting, utilizing creativity as far as standard exercising, making the right choices as far as moves, to keep people active and mobile through whatever condition they have.
"The individualized approach is the most important that we discovered from the get-go and then on top of that, just hiring the right trainers that are diverse enough to relate to lots of different people with lots of different needs, and the science, the background is important, but more important is the ability to be empathic, be personable with each client and matching them with the right client."
Building long-term relationships
Macleod emphasizes that client relationships are not short-term, but rather long-term. "We go into every client consult assuming that it's going to be a longtime relationship, so finding people who have the science, who have the background, who have the desire to care, because if you don't want to take care of other people, this is not the place for you, because there is so much hands-on stuff. You could burn out, but if you love caring for people and achieving results then it's a perfect fit."
An increasing number of Genesis clients are those who work remotely — be it in high tech or medical records — from home, Macleod said. At-home workers find scheduled appointments with a fitness trainer are more convenient than taking a break to go to the gym.
"It's much easier if you interrupt their day and make sure that it happens, than it is for them to have the motivation to get up and get out and go," she said.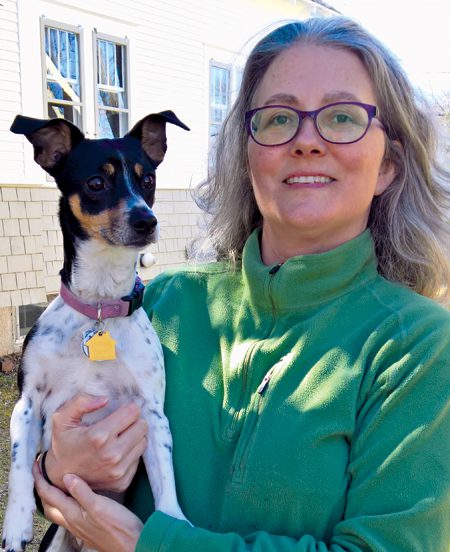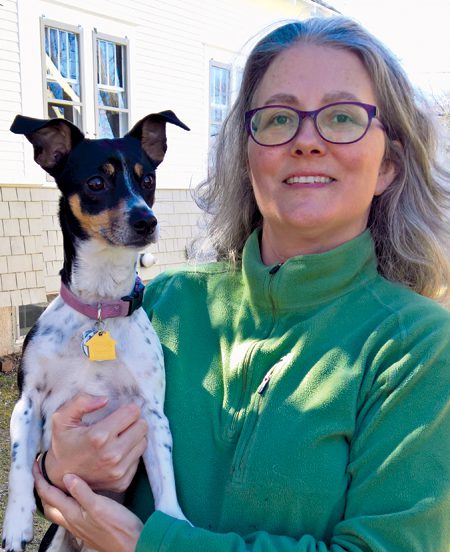 Four-legged friends gave Carolyn von Valtier the get-up-and-go to put Grand Rapids-based Carolyn's Pampered Pets into motion four years ago.
The licensed veterinarian technician moved to western Michigan from Columbus, Ohio in 2013 and decided to take the pet sitting concept to people's homes.
Services include dog walking and pet sitting—from 7 a.m. to 8 p.m.—administering meds, taking furry friends to grooming or vet appointments and trimming toenails for cats and dogs.
Pet sitting and dog walking fees range from $22 for 30 minutes to $36 for an hour. Von Valtier serves an eight-square-mile area in Grand Rapids.
Wide variety of clients
"I'll take care of any type of house pet that is legal in Michigan," said von Valtier. "I have a lot of cat and dog clients. I do have one or two clients who have a bird or a lizard."
Those who dial up Carolyn's Pampered Pets range from vacation travelers to people who work outside their home. She also walks dogs for those who have disabilities such as multiple sclerosis or may have broken an ankle.
"Sometimes people will say, "Oh, I bet you mostly have a bunch of rich guy clients," said von Valtier, "but I've had such a wide variety of clients from all economic backgrounds and it's just like all kinds of people from all situations who love their pets."
Von Valtier markets her company via the web—carolynspamperedpets.com—and through an active Facebook page, where she posts photos and shares advice on pet care.
On the social media site, Carolyn's clients post testimonials to her services.
"Carolyn has been such a great help whenever we are out of town," Laura Kopp wrote. "We started with one mellow cat who needs medication and have more recently added a young kitty who needs someone to keep up with her energy. Carolyn has been helpful and attentive to details at all times."
Researching how to set up her pet service business, von Valtier put up a website and secured insurance. One learning experience was discovering how to rein in the size of the area she would serve.
"I like to do most of my time working and not driving, so I prefer a smaller service area," said von Valtier, who drives a Honda Fit and tries to focus on the northeast part of Grand Rapids. "I like to work more and drive less."
The proliferation of mobile services is adding upheaval to the traditional business model, U-M Dearborn's Davis suggests. What used to be described as the last mile in supply chain has been whittled to 10 feet, if not less.
"How does that get done? We're seeing the drone idea, we're seeing people do the shopping, literally bringing it into your house and will even put it in your cupboards for you," Davis said. "It used to be the customer had to come get their groceries and then take them home, so that's sort of the difference between that last-mile idea.
"That we're trying to get so close to the customer, because they feel close to products, given that it's all technology-driven now."
The value of being mobile
From an entrepreneurial standpoint, though, the business professor doesn't see the tradeoff.
Yes, with mobile services, there is the lure of being your own boss with zero overhead, not having a brick-and-mortar outlet. The transaction of on-demand services shifts all time constraints on the provider.
"When you think about the ways people are consumers … to go to the doctor's office, to go shopping somewhere, it is the consumer who loses the free time," Davis said. "So, I think, the idea of being mobile, coming to you, means you expect it on demand.
"My vet appointment is at 10:15, the vet shows up at 10:15, sees you at 10:15 and then they're on the hook to try and get on to their next one, so it's not (the vet) letting things go and you sitting in a waiting room. It increases the consumer's slack time while reducing the slack time in the business.
"It's a difficult model for a company to try and run because you are used to having the slack time where you can do more things and having parallel rooms doing the same thing, it consumes what little slack they have gained."