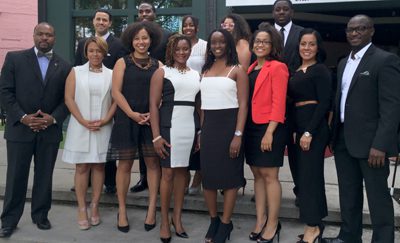 DETROIT – The inaugural class of New Leaders Council Detroit stepped out into the spotlight June 13 in downtown Detroit. The Fellows joined 39 other chapters across the U.S. by successfully completing the five-month training.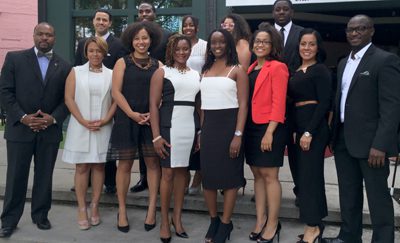 New Leaders Council (NLC) is a 501(c)3 that works nationwide to recruit, train, and promote the political entrepreneurs of tomorrow – trend setters, elected officials, and civically-engaged leaders in business and industry who will shape the future.
NLC Detroit is contributing to the organization's goal to train 10,000 new leaders across the nation by 2020, with hopes to build a long term progressive infrastructure from coast-to-coast.
The 20 Detroit Fellows were selected from 400 leaders nominated. They were elected into the NLC and completed training that began in January. One of the directors of the Detroit Chapter is Ken Harris, director of the Detroit Black Chamber. Matt Tompkins, national development director, joined the event at the Centre Park Bar from Washington DC.
"We are building a real interesting movement of entrepreneurs — people who want to get involved in political, civic and social processes in their communities," he said. "Really building a progressive infrastructure for next generation leaders to have a network and the tools to succeed and be leaders in their communities."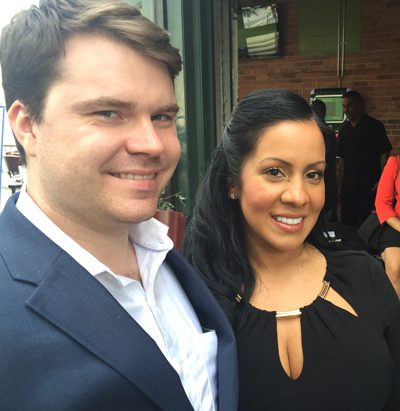 The institute training, one weekend a month for five months, focuses on everything from communications, marketing, policy issues, fund-raising, technology, finance, entrepreneurship and more. "I like to think it is a cross between Civics 101 and a mini-MBA," Tompkins said.
"As a group, we are all committed to rebuilding Detroit," said Axel Cooley, a Fellow and president of Metallon LLC. "One of the aspects of the program is committing yourself to a capstone – they ask you, for example, 'What is your five-year plan? What is your career? Where do you want to be?' So it really teaches you to think about setting certain goals, but you commit yourself to a capstone that is more short-term toward that long-term goal."
The New Leaders Council started in San Francisco in 2006, and then had its second chapter in New York City in 2007. With this spring's graduates, 3,000 alumni will have joined the ranks, Tompkins said.
Photos and profiles of the NLC Detroit Fellows are included below.