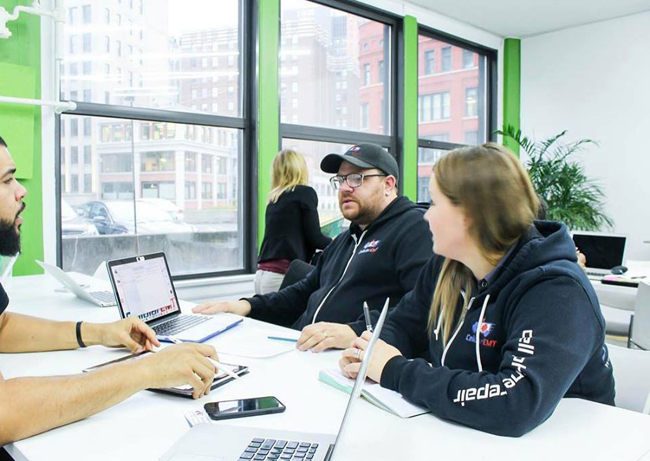 Imagine as a new business owner you could have found everything and every resource you needed to get your big idea off the ground. Well, one local co-working space is doing exactly that.
Bamboo Detroit, the original downtown Detroit co-working and shared office community, is hosting its first Day of Service, 10 a.m. to 1 p.m. Saturday, March 30, at the Julian C. Madison Building at 1420 Washington Blvd., Ste. 301, in Detroit.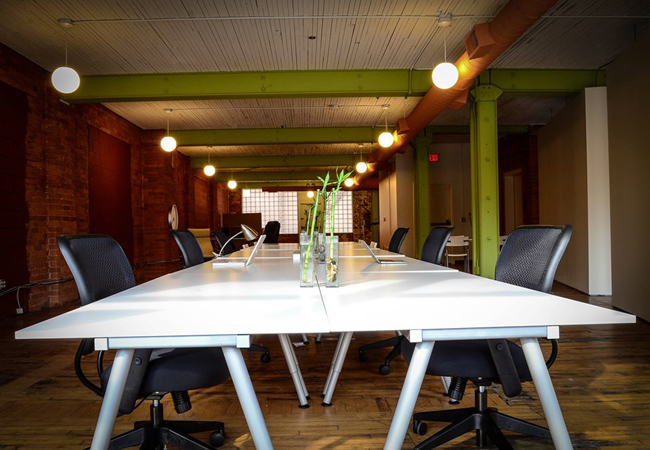 Designed to support entrepreneurs and growing business owners, the event kicks off with brunch and networking, followed by a strolling meet-and-greet with Bamboo Detroit member businesses from 11 a.m. to 1 p.m. Free consultations and insights with Bamboo's top members, consultants and service providers will be available at this time as well.
Visitors to Bamboo Detroit will have the opportunity to meet executives and consultants from the following areas of expertise:
• Video Marketing and Training – Experts in video and video content creation
• Lead Generation – Help with using digital marketing to generate leads, often through tactics including SEO and SEM
• Finance – Help from a financial and accounting team
• Legal – Help with basic legal questions
• Technology and IT – Quick help on web design, web execution, IT, UX and UI development
• Product Development – How to turn ideas into a technology product
• Branding – Insight into strategy and execution, as well as creative marketing services
• Business Plan Development – Build Institute team to help with refining business models and plans
• Communication Planning, Media and Marketing – Experts with past agency leadership
• Bamboo's in-house team of experts will offer non-member businesses free insights and support. Consultations are expected to last about 15 minutes per business.
"Businesses located within the Bamboo Detroit community have a passion for helping others. They brought this idea to us and wanted to share their knowledge with other business owners to help them grow, too," said Amanda Lewan, co-founder and CEO of Bamboo Detroit. "This event is a rare chance to gain business insight at no cost, and is ideal if you already have a product or service and need to hire help to grow."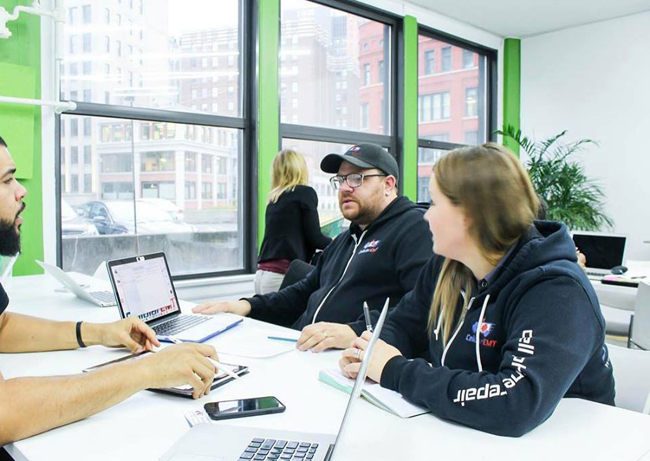 Bamboo Detroit offers private offices, team offices and dedicated desks, as well as an open collaborative work space and mail services. Members include programmers, photographers, technology startups, design firms, insurance agencies, automotive suppliers, nonprofits and consultants. Bamboo provides its members and the public with growth programming, including business workshops, networking events, inspirational talks, peer to peer support, and a wellness and self-care series.
Founded in 2013, Bamboo Detroit is the original downtown Detroit co-working community for all. Bamboo offers an alternative to traditional office space that is affordable, has shared and private workspaces, an inclusive culture, and growth programming, Amenities include Rocket Fiber Gigabit Internet, conference rooms, printing and mail services, networking, event space and more.