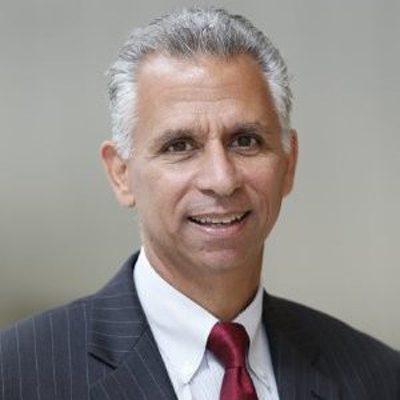 The Detroit Economic Club has hosted every U.S. President since Richard Nixon. Its speakers are CEOs of Fortune 100 companies, U.S. Cabinet members and other senior state and national government officials. It is an organization Steve Grigorian is proud to have been a part of for more than a decade.
Last year, Grigorian, 59, was named to the Detroit Economic Club's top job after serving 13 years as its chief operating officer,  succeeding president and CEO Beth Chappell.
The Detroit Economic Club (DEC) was formed in 1934 as a non-partisan, nonprofit organization committed to the discussion and debate of important business, government and social issues. It continues to provide a platform for distinguished international dignitaries and business leaders and is also known internationally as a forum for leaders to explore issues that will help shape the dynamic 21st-century economic environment.
Here is a Q&A with Grigorian on the DEC and his role there.
Q: Why did you want to lead Detroit's thriving Economic Club?
A: When I joined the DEC team in 2004 it was a supposed to be a short-term, calculated stepping stone to my next job.  The organization's mission and its members quickly got in my blood and here I am 15 years later.  Helping members build their business relationships and bringing thought leadership to Detroit became a one-of-a-kind career opportunity.  What really gets me charged every day is playing a role in offering a hand up to the next two generations with our Young Leader program and our high school/college Student Outreach Program.
Q: What has your business experience taught you about Detroit and this region?
A: At my previous company I traveled the entire U.S. for 20 years week in and week out and came to understand the vibe of most large U.S. cities and its people.  It sounds like a cliché, but it's true … there is nothing like the people and passion of this region.  So many people genuinely care about our region and aren't afraid to dig in and be difference makers.
Q: What do you feel is needed to push the DEC forward even further in the region and in its conversations with changemakers?
A: Changemakers and thought leaders already know the importance of our region and the city of Detroit to America's economy. It's one reason why U.S. Secretary of State (Mike) Pompeo chose to address DEC members fresh off the recent Singapore summit. My job is to make sure the DEC stays top of mind with these leaders and policymakers so there is no question what forum they think of when it's time to deliver a message to the American people.  At the same time, it's important to bring a variety of voices to the DEC podium to provide members with the first-hand, unfiltered access they expect.
Q: What else do you want people to know?
A: The club today is not the club you heard about or visited early in your career.  We are an organization that's evolving for a new era of business. The club's activities are no longer solely restricted to lunch meetings with speakers. Programs now include exclusive professional development opportunities for our millennial age members (Young Leaders). Club members are passionate about the Student Outreach Program which brings 80 high school and college students to each DEC meeting. In addition, students participate in financial literacy seminars and a 7-month Career Readiness Academy mentorship program expertly delivered by our Young Leader members in a volunteer capacity.  We've got a great staff that makes all of this happen and I encourage non-members to come out to a DEC meeting.  I'm certain it won't be the last time we see you!