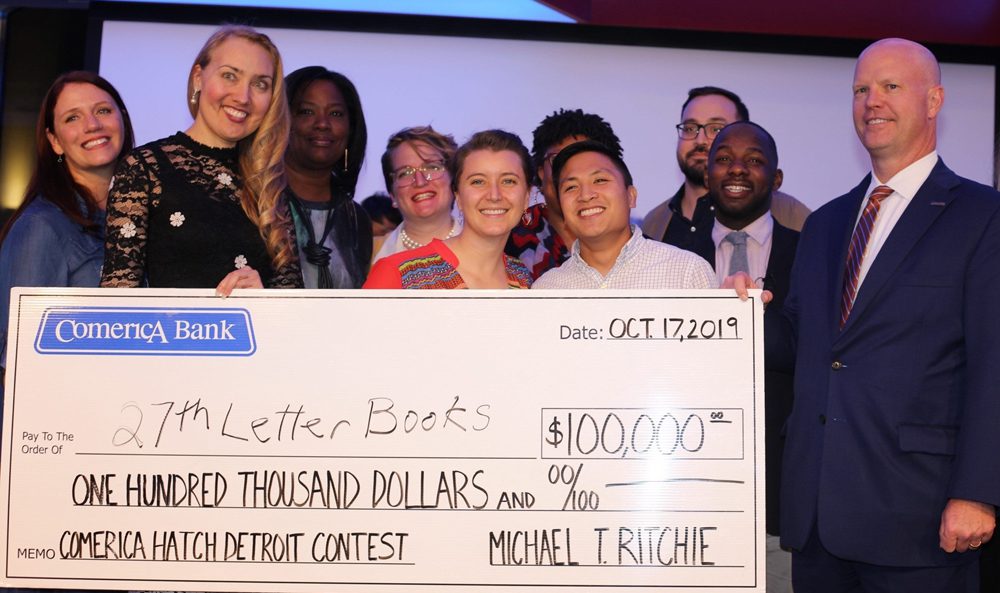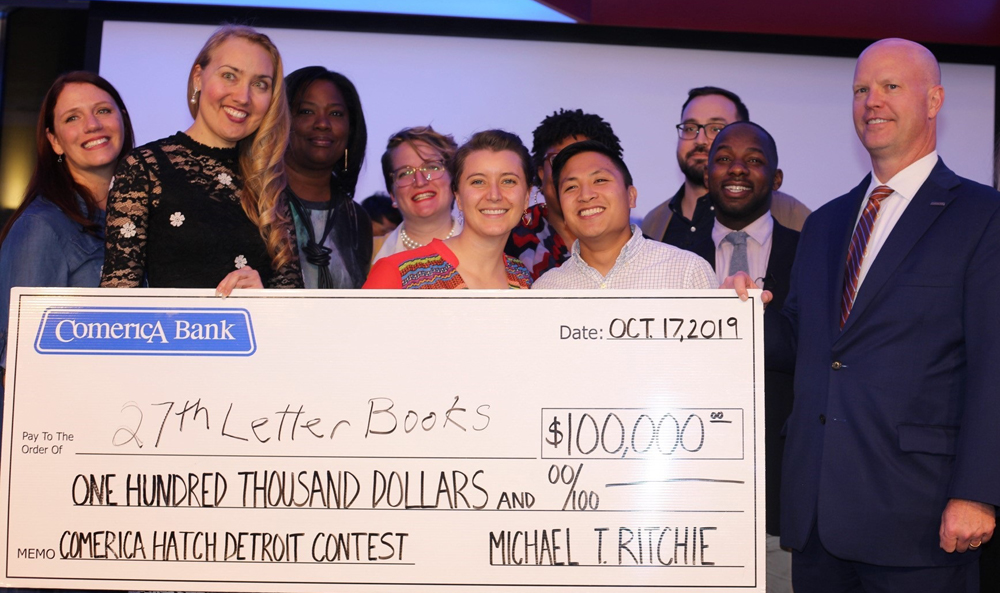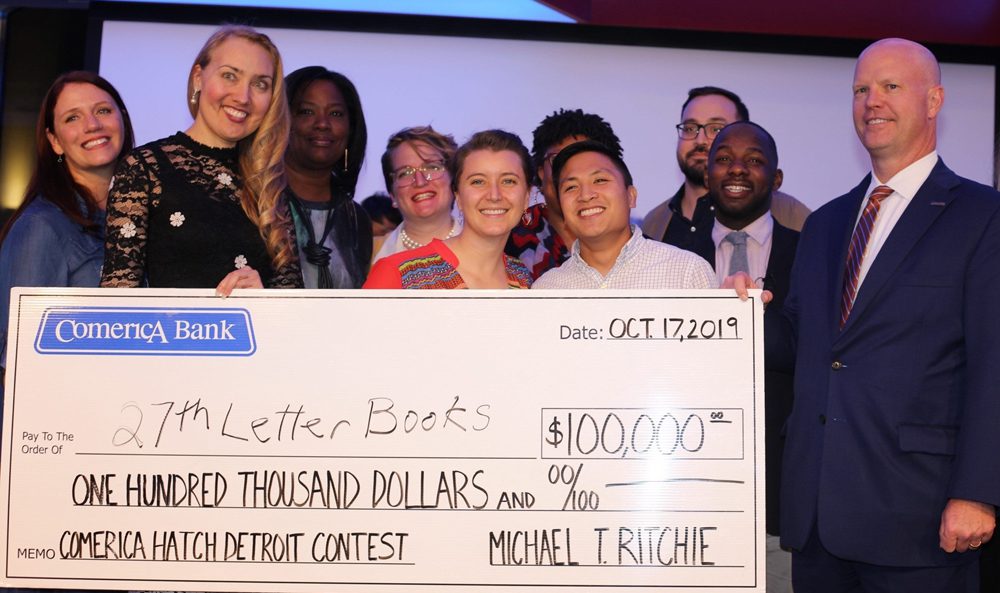 Just when people on social media and other websites started saying libraries, reading and books were in trouble, there's a new story to share: An independent bookstore beat out nearly 450 submissions to receive a record grant from Comerica Bank to open a storefront in Detroit.
Thursday night, 27th Letter Books, an up-and-coming small business, was named as the 2019 winner of the Comerica Hatch Detroit Contest. The independent bookstore will aim to open a brick and mortar location in Detroit's Jefferson Chalmers neighborhood.
"We know we'll see great things from 27th Letter Books and their contributions to the small business community here in the city," Vittoria Katanski, executive director of Hatch Detroit, said in a statement. "This year's Comerica Hatch Detroit Contest was incredibly close. We look forward to supporting 27th Letter Books alongside each of our Top 10 semifinalists as they work toward opening their doors."
Forty-four businesses have opened a brick and mortar location in either Detroit, Hamtramck or Highland Park since the contest began nine years ago, including winners Hugh (2011), La Feria (2012), Batch Brewing Company (2013), Sister Pie (2014), Live Cycle Delight (2015), Meta Physica Massage (2016), Baobab Fare (2017) and Toma Detroit (2018).
"We were so thrilled to see all of the excitement built around this year's Comerica Hatch Detroit Contest," Michael T. Ritchie, Comerica Bank Michigan president, said in a statement. "Everybody and I at Comerica Bank congratulate 27th Letter Books on this distinct honor, and whenever they open their doors, we'll be there to root them on – knowing they will surely be providing an exceptional economic impact to the Jefferson Chalmers community. We have no doubt they will be a valuable addition to the city's growing independent small business environment."

27th Letter Books was one of 10 semifinalists in the Comerica Hatch Detroit Contest that were announced to the public for voting in late September. After nearly 30,000 votes were cast, the contest's five finalists (27th Letter Books, Brix Wine and Charcuterie, ILERA Apothecary, Street Beet and The French Cow) were selected and introduced to the public. A second round of public voting, which saw an additional 25,000 votes, was initiated, and each finalist then pitched their business idea to a panel of judges and a live audience of their peers during tonight's Hatch Off event.
In addition to the $100,000 business grant from Comerica Bank, 27th Letter Books will also receive a package of more than $200,000 in pro bono counsel from Hatch Detroit and its partners, such as architectural, IT, legal and public relations services.
Comerica Bank's partnership with Hatch Detroit began in 2012, one year after the inaugural contest. Since then, Comerica has awarded a total of $450,000 in startup funding, with each winner earning $50,000, as well as 27th Letter Books' grant of $100,000 this year. In 2018, Comerica Bank provided an additional $20,000 in organizational support, making for a collective investment of $370,000 into Detroit's small business community. Hatch Detroit has also provided more than $1 million of in-kind services to both contest winners and alumni.
Hatch Detroit is a Michigan based 501(c)(3) organization that supports both existing and new retail initiatives in the cities of Detroit, Highland Park and Hamtramck. Hatch Detroit was founded in 2011 to give residents and aspiring entrepreneurs a voice in the redevelopment of Detroit. Beyond the contest, Hatch Detroit provides funding, exposure and mentoring in support of its alumni entrepreneurs. Together, Hatch Detroit alumni have opened 44 businesses, employ over 500 people, and have invested over $7 million in their businesses.