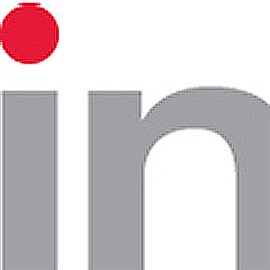 DETROIT, Oct. 17 – Research shows there is a strong correlation between how well corporations develop and promote women leaders and how successful those corporations are in the marketplace. According to the Inforum Center the Leadership (ICL) 2011 Michigan Women's Leadership Index (MWLI), released this week, Michigan companies have made progress on that score, but could do a lot better.
First published in 2003, the MWLI is a biennial survey that looks at women board members and senior executives at the 100 largest publicly held corporations headquartered in Michigan (the "Michigan Index 100") and breaks out additional data on Fortune 500 companies based in Michigan. As in 2009, the 2011 index was complied for ICL by the Eastern Michigan University (EMU) College of Business.
Among the key trends for 2011 are:
Women hold 10.37 percent of the 849 board seats at Michigan Index 100 companies. That's up from just 9.6 percent of total board seats in 2003, when the MWLI was first published.
Among Michigan's Fortune 500 companies, women hold 35 (17.86 percent) of the total 196 board seats. This represents a nearly six-percentage-point increase since 2003 (12.1 percent).
Several good companies are getting better. For the first time, women directors make up 36.36 percent of the boards of three large companies: General Motors, Kelly Services and Steelcase.
The number of Michigan Index 100 companies with at least one woman listed among their top-compensated executives has moved from a low of 16 in 2005 to the high of 36 in both 2009 and 2011.
"Now that 60 percent of new college graduates are women, the war for the best and brightest talent will favor those companies that foster women's leadership. Michigan employers need to be seen as organizations where women can lead and succeed," said Terry Barclay, CEO of Inforum and Inforum Center for Leadership. "That's why the Michigan Women's Leadership Index is so important. It's a biennial reality check on how well Michigan companies are doing at recruiting and naming female leaders."
David E. Mielke, Ph.D., dean of the EMU College of Business, said that, while the MWLI does not tell the whole story about opportunities for women in Michigan, it has established itself as an important, closely watched benchmark.
"We're glad to again be providing the research for the MWLI again this year," Mielke said. "At EMU, we care a lot about the future of business in this state. And nothing could be more important to that future than the role women -" now roughly half the workforce -" will play in leading it."
"Research provides a strong correlation between women's leadership and the success of enterprises that do a good job of fostering it," said Megan Endres, Ph.D., associate professor of management, Eastern Michigan University and lead researcher for the 2011 MWLI. "Women corporate leaders bring male-dominated companies a diversity of outlooks and opinions that they otherwise would lack. That leads to better decision making, fewer mistakes and, potentially, higher profits over time."
Copies of the 2011 Michigan Women's Leadership Index are available at www.inforummichigan.org.
Inforum is Michigan's leading business forum for women, with more than 1,800 members from a cross-section of Michigan's business community. Founded as the Women's Economic Club in 1962 in Detroit, Inforum has affiliates in Grand Rapids and Lansing, Michigan. For more information, visit www.inforummichigan.org or call 877.633.3500.