Listen to Michigan business managers talk about diversity in the workplace, and it's immediately clear that they give the concept far more than lip service.
"Diversity isn't a buzzword at our company; it's part of who we are and it makes our company stronger," said Tom Rzeznik, CEO of auto tech company Danlaw Inc. "When different viewpoints, approaches, and worldviews come together in a safe and welcoming environment, it fosters growth for our employees and for our company through the exchange of ideas."
Leland K. Bassett, CEO of Bassett & Bassett Communication Managers and Counselors, further makes the business case for diversity.
"Reams of research backs up the position that we have held for decades — we cannot understand the world or audiences we want and need to communicate with by speaking only to ourselves," Bassett said. "Diversity in the workplace is not a nice, altruistic notion. It is an organizational imperative to ensure that you are delivering products and services that are useful, relevant and desired to a broad spectrum of audiences across the nation, or across the globe. Those that refuse to accept this will be left behind."
It's those types of sentiments that earned Rzeznik's and Bassett's companies 2017 Diversity Awards from Corp! magazine.
For the last 11 years Corp! has been celebrating Michigan's businesses and leaders who have displayed significant achievement in diversity with their organizations and community.
Appropriately enough, the list of this year's winners is, well, diverse. They total 68 in all and include auto suppliers, health care providers and chambers of commerce.
We recognize businesses and individuals in three categories:
Diversity-Focused Company, defined as a company that clearly defines and monitors diversity success and demonstrates how diversity efforts add value to the company
Diversity Business Leader, an individual who is a diversity role model or top officer of a minority-owned business
Diversity Champion, a nonprofit or community organization that creates or promotes special programming, education or other initiatives that focuses on diversity
Corp! honored this year's Diversity Award winners during an Oct. 26 ceremony at the International Banquet Center in Detroit.
Here are synopses of this year's winners.
Diversity-Focused Companies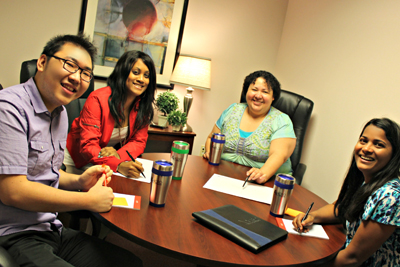 Acro Service Corp.
Livonia
www.acrocorp.com
Acro Service Corp. bills itself as nothing less than the nation's leading diversity workforce solutions company. "People are the essence of any business," explains CEO Ron Shahani. "Acro believes that in order for us to deliver the best service to our clients, we must also deliver the best employees. We seek out people with talent, curiosity and a strong work ethic. They come from all over the world and have taken many different paths to arrive at our door. And that's just the way we like it because diversity makes the difference when it comes to supplying our clients with the best talent to compete in a global economy."
Being a diversity firm itself, Acro understands and relates to the needs of a Supplier Diversity Program (SDP) and is able to forge strong relationships through mutual respect and mentoring, Shahani said. "Acro has a highly effective SDP, and over 30 percent of our spend is placed with diversity firms," he said.
As the consumer marketplace becomes more and more diverse, it is imperative that businesses represent the faces of society, Shahani said. "Acro is proud to be a diverse business because we are shaping the future of business," he said. "Supplier diversity is not only the right thing to do, but it's the smart thing to do. Acro believes in using diversity as a business strategy; after all, this is how we all succeed, this is how we all thrive. Together, we are all stronger."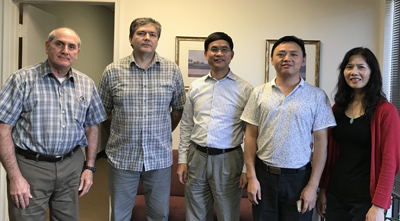 Advanced Automation Group LLC (AAG)
Rochester Hills
www.advancedautomationgroup.com
Diversity is an important strategy for Advanced Automation Group LLC's business growth, especially in the automotive market. "As a Minority Business Enterprise-certified supplier, we are encouraged and rewarded by our customers with growing business relationship and spending," said Julie Chen, CEO of the company that specializes in motor drives and controls for industrial, automotive and other commercial applications.
Additionally, AAG's employees are proud of being part of a diverse company. "We are in the business of helping other companies understand the importance of certification as a diverse supplier and working with more diverse customers and suppliers to improve their overall spending," Chen said. AAG is committed to equality and diversity in the workplace by hiring people from every culture and background. "It benefits especially our technology-oriented workforce with strong and versatile talents to handle challenging tasks as demanded by our suppliers and customers globally," Chen said.
AAG provides a program for U.S. employees to interact directly and train other employees outside its U.S. operations. "Through such a program, we not only promote U.S. culture and work ethic but also offer our U.S. employees to engage directly with different cultures, customs and way of thinking," Chen said, adding that productivity has improved when employees are trained to become aware of cultural differences and encouraged to deal with different thinking. "People are happier and more open to embrace new opportunities and tasks, and they are more willing to learn and adapt to our workplace," Chen said. "We are rewarded with successful customer relationship and satisfaction."
Bassett & Bassett Communication Managers and Counselors
Detroit
bassettbassett.com
"We hold inclusive pluralism not only as a core principle for our firm, but as a foundational component of the strategic planning and counsel that we provide to our clients," proclaims Leland K. Bassett, CEO of Bassett & Bassett Communication Managers and Counselors.
The firm's professional services include the design and implementation of strategic communication management programs, integrating marketing, branding, advertising, public relations, digital marketing, social media, news media relations, special and promotional events, and other specialized forms of communication. It also provides communication management counseling, communication training and business management counseling.
"Recognizing and appreciating our differences, and the rich layers of meaning that different people will derive from the same message, is crucial to our practice," Bassett said. "In short, we promote diversity every day, both internally and externally, and in all of our client work as a way of operating in an inclusive pluralistic world."
The company has found that it is stronger because of its employees' differences, not in spite of them. "We have never changed our insistence on hiring the best and brightest to achieve our team goals," Bassett said. "Our saying is that we, as a firm, must play at the top of the game — or get out of the game."
All new employees are informed that they have "the right and responsibility to freedom of mouth." Every week, the firm holds a segment open for free discussion in which every team member can participate, including open and direct conversation on inclusivity.
"Reams of research backs up the position that we have held for decades — we cannot understand the world or audiences we want and need to communicate with by speaking only to ourselves," Bassett said. "Diversity in the workplace is not a nice, altruistic notion. It is an organizational imperative to ensure that you are delivering products and services that are useful, relevant and desired to a broad spectrum of audiences across the nation, or across the globe. Those that refuse to accept this will be left behind."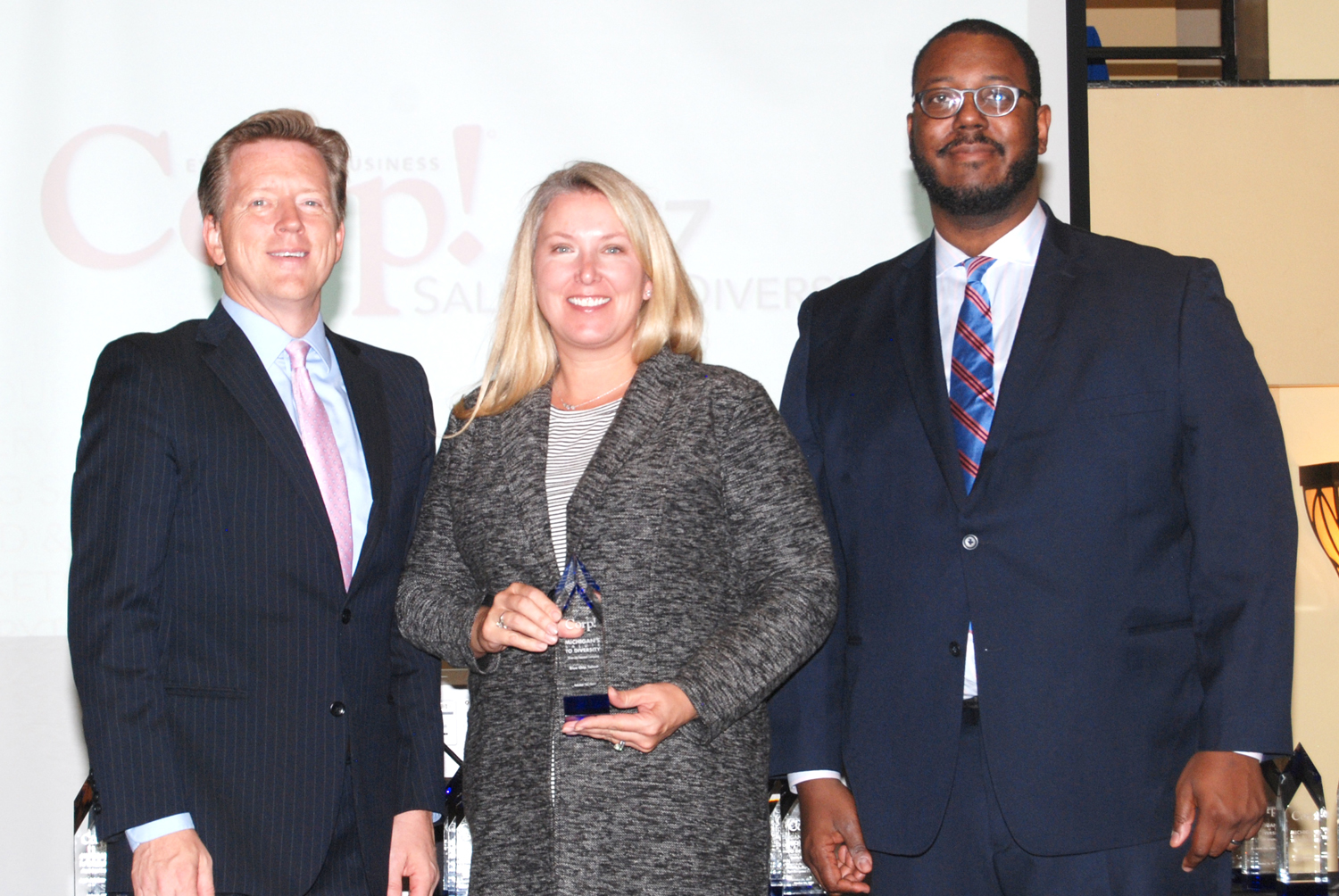 Blue Chip Talent
Bloomfield Hills
www.bctalent.com
Blue Chip Talent has grown and thrived as IT and engineering has evolved from a niche to the most in-demand specialties, across every organization and every industry. "As a woman-owned business, Blue Chip Talent recognizes the incredible potential for women in IT, healthcare IT and engineering," the company's website states. "Creating opportunities for diversity to thrive is among our key goals here at Blue Chip Talent. It's a goal that is embedded in our culture, from our CEO to the remaining members of our team." The company works with schools and professionals on internship programs and other initiatives to support diversity. It also hosts quarterly lunches where each employee is encouraged to bring a dish that represents his or her heritage.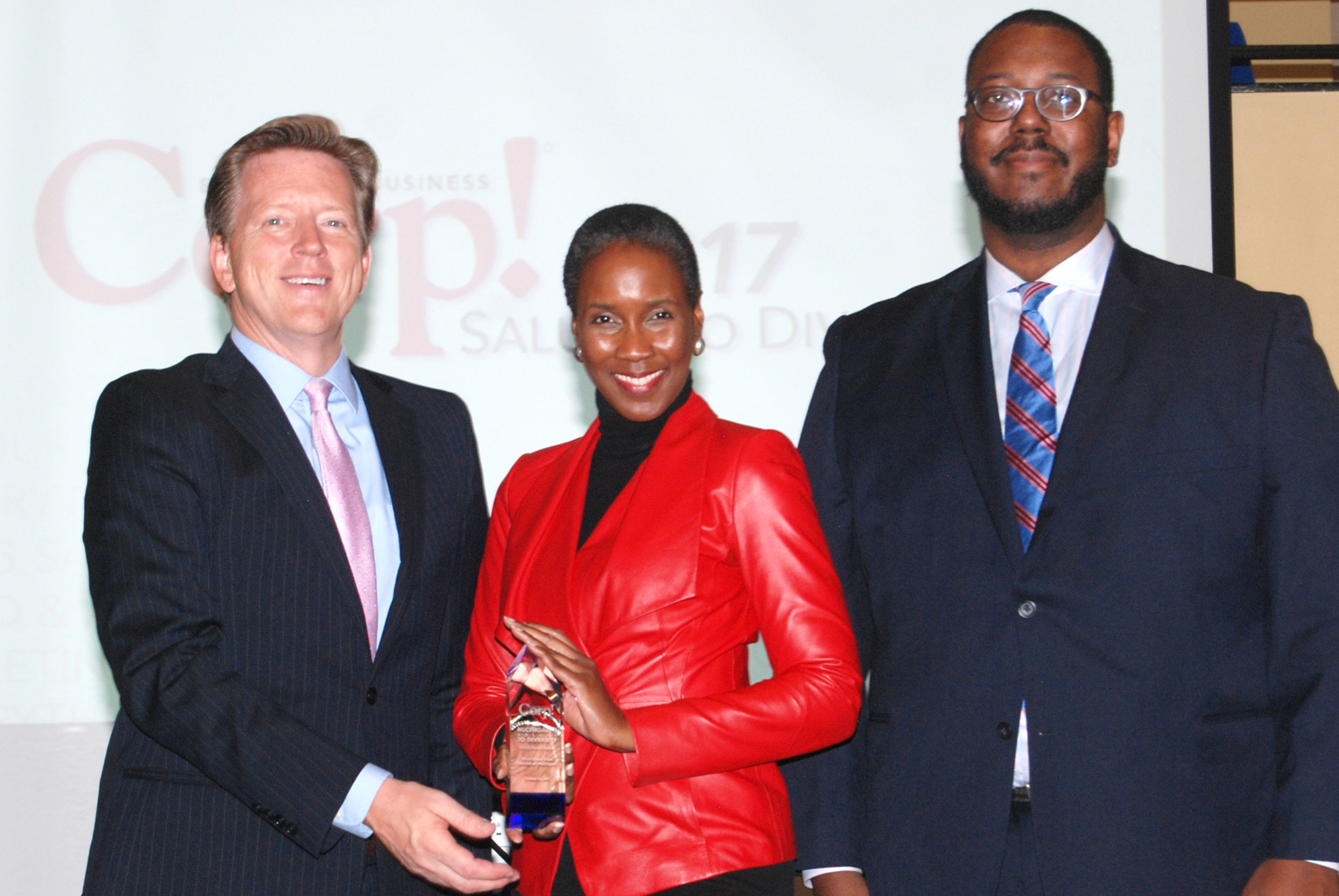 Blue Cross Blue Shield of Michigan
Detroit
www.bcbsm.com
At Blue Cross Blue Shield of Michigan — or BCBSM — diversity has contributed to a culture where diverse perspectives are considered and employees feel valued and empowered. Diversity has positively impacted the health plan's workforce makeup, supplier base (for example, in 2016, BCBSM had more than $200 million in spend with diverse suppliers), customer service (a focus on developing cultural competency and being able to respond appropriately to the diverse needs of members based on culture, community or health plan literacy), community engagement through volunteerism, corporate contributions to nonprofit organizations that serve diverse communities and many other policies and programs.
BCBSM promotes both diversity and inclusion through cultural competency training, ongoing learning sessions, active employee and leader engagement, engagement of its board of directors, employee resource networks, distribution of a faith-based observance calendar and an annual cultural immersion called Celebrate Diversity!
The company's employee resource networks (ERNs) are highly engaged. For example, members of the Veterans ERNs assist with recruitment of veterans into the organization. The BrightBLue ERN has gathered and provided information for the BCBSM talent acquisition team to assist with the hiring and retention of people with disabilities (both seen and unseen).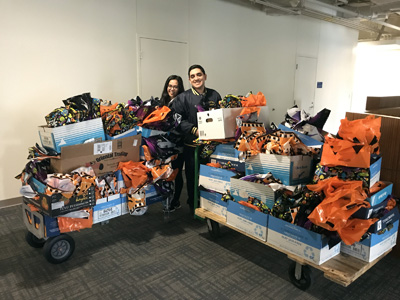 Bodman PLC
Detroit
www.bodmanlaw.com
Bodman PLC, one of Michigan's leading business law firms with more than 150 lawyers and offices in Detroit, Troy, Ann Arbor, Grand Rapids and Cheboygan, has implemented several programs that enhance inclusiveness and promote diversity, including:
Interactive Diversity Training. Led by an outside consultant, Bodman hosts periodic training on a variety of topics related to diversity and inclusion.
"Jeans Day" Fundraisers for Charitable Causes that Promote Diversity and Inclusiveness.
Diversity University. Programs have included visits to the Charles H. Wright and Holocaust museums.
Featured Faces. The popular program allows colleagues to become familiar with each other through personality profiles that are circulated firm-wide and posted on the firm intranet.
Participation in the Wolverine Bar Association (WBA) Summer Internship Program. Bodman participates in this program with the historically African-American WBA to increase minority representation in its annual summer associate program.
Presentations to Black Law Students Association. Bodman attorneys host practice interview sessions, offer resume writing tips and discuss law firm life with law students from Wayne State and UD-Mercy.
"Diversity impacts our business in that it promotes an environment that produces the progressive and creative thinking essential to providing the best legal services," said Ralph E. McDowell, chairman. "Our efforts are in line with the goals and values of our clients, who have taken note of our efforts and have provided us with positive feedback. "
Bodman also maintains a standing Diversity and Social Action Committee that monitors trends and emerging strategies, recommends and implements action plans, and reports to senior management on the firm's progress in maintaining and increasing diversity and inclusiveness at least annually.
Bromberg & Associates
Hamtramck
www.brombergtranslations.com
Bromberg & Associates, founded by professional interpreter Jinny Bromberg in 1999, is a full-range language service provider, Disadvantaged Business Enterprise- and Women's Business Enterprise-certified business and General Services Administration Federal Supply Schedule Award holder. It works with a large pool of interpreters and translators worldwide to provide more than 170 languages for every type of project, according to its website.
Centric Design Studio
Detroit
centricdesignstudio.com
Centric Design Studio is an architecture firm that merges architecture and graphic design disciplines. The firm, which specializes in education and health care design and 3-D modeling and visualization, holds Disadvantaged Business Enterprise and Minority Owned Business Enterprise certifications, according to its website.
Danlaw Inc.
Novi
www.danlawinc.com
As a minority-owned company, Danlaw has always upheld the idea that a workplace filled with different thoughts, approaches and ideas leads to innovation. "Our advances in the fields of vehicle telematics and connectivity are, we believe, directly tied to the emphasis we place on hiring people with diverse backgrounds," said Tom Rzeznik, CEO of the auto tech company that works with the world's largest carmakers to design, build, test and connect vehicles for a smarter world.
Danlaw recognizes the diversity of its employees and adopts policies accommodating diversity issues. For example, it gives employees extra holidays so they can take a day off that aligns with their background.
"Diversity has impacted our business by fostering innovative thinking," Rzeznik said. "Diversity is critical for our organization's ability to innovate and adapt in a fast-changing environment. Danlaw views diversity not as a program but a cultural movement. While gains can be slow moving and measurement less clear than other business metrics, we find the key is keeping the momentum going every single day. Ultimately it ends up as not something we check off a list but a cultural attribute we use to help us achieve our operational goals."
Diversity is not in any way contrary to the search for the best and brightest employees, Rzeznik added. "In fact, Danlaw believes, based on years of experience, that in order to seek the best and brightest individuals, it is absolutely necessary to make diversity a priority in hiring and employee retention programs."
DENSO International America Inc.
Southfield
www.densocorp-na.com
DENSO is one of the largest global automotive suppliers of advanced technology, systems and components, heading toward an automotive society where cars put less drag on the environment and drivers have fewer worries about traffic accidents.
The Supplier Diversity Mission on its website states: "We believe inclusion of diverse business within our supply base contributes to a long-term economic & social stability. We are committed to developing and nurturing a diverse & global-best competitive supply base. We seek supplier partners who share our commitment to continuous improvement while providing value to our customers & society."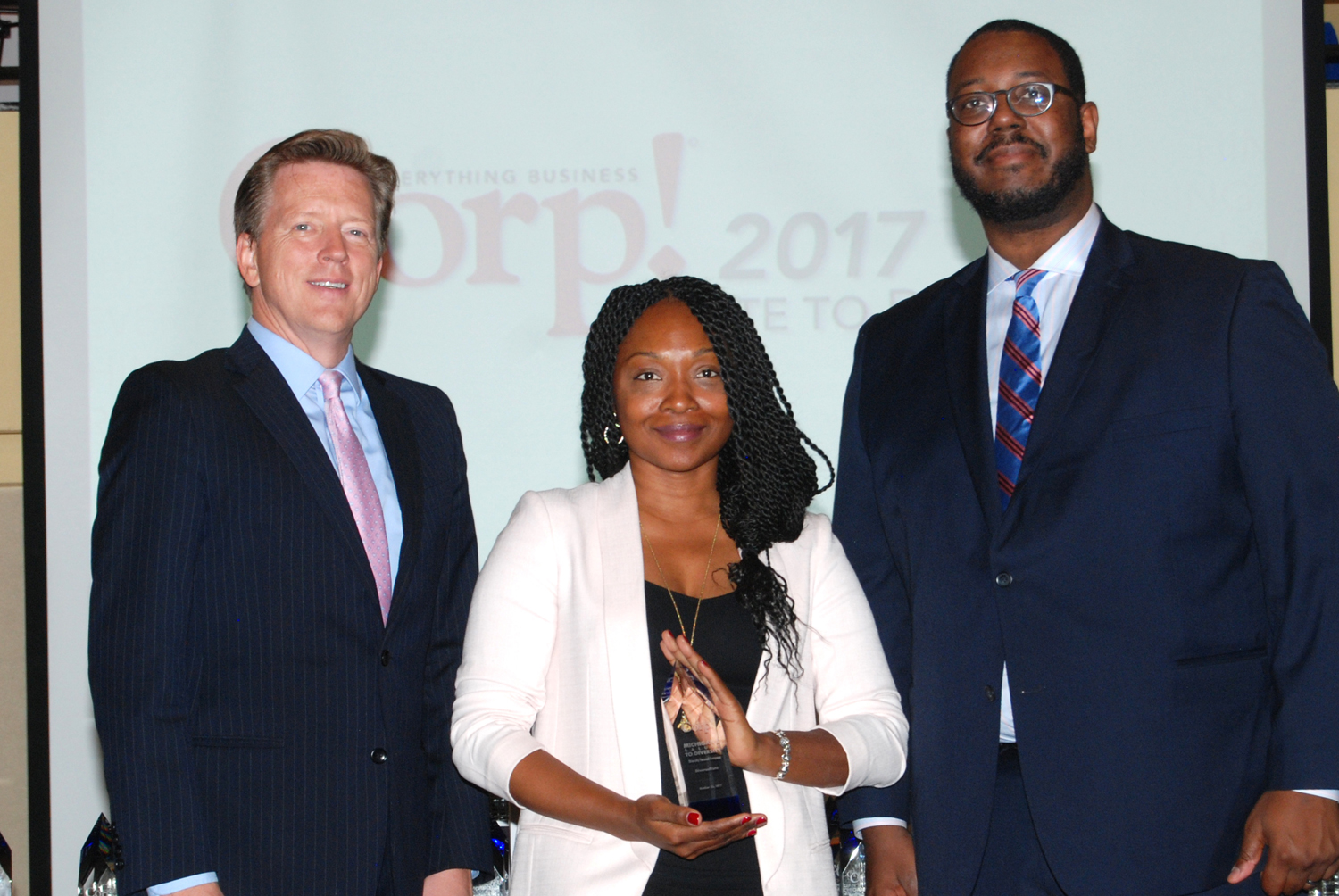 DiverseNote
Detroit
www.DiverseNote.com
DiverseNote bills itself as the career management platform for students and professionals from the all-inclusive diversity community and employers that seek the best of the world's talent. "For career candidates, DiverseNote provides an innovative approach to economic mobility," said CEO Tekisha Lee. "At DiverseNote, we work to improve access to great careers, networks and the best companies."
DiverseNote promotes diversity through increasing employer access to highly skilled, hard-to-reach talent. "All-inclusive diversity and providing innovative recruitment and retention methods is the core of our work," Lee said. "These impact our company daily."
The DiverseNote Mobility initiative is a credentialed short-term training, long-term career management and apprenticeship program for early to advanced career professionals to access in-demand careers in cybersecurity, autonomous cars, human resources, software development, advanced manufacturing, hospitality and other industries. DiverseNote works with employers that have challenges finding talent in these areas and/or want to increase their talent pipeline.
"To measure progress, DiverseNote tracks the career progression of our career candidates from the time they join DiverseNote to the time they retire, providing ROI and long-term data for solutions to workforce challenges," Lee said. "Diversity in the workplace increases the outcomes, creativity and bottom line of organizations. Intelligent employers/companies that want a positive bottom line, great outcomes and innovation should have diversity in the workplace along with initiatives to increase the career experience within the company."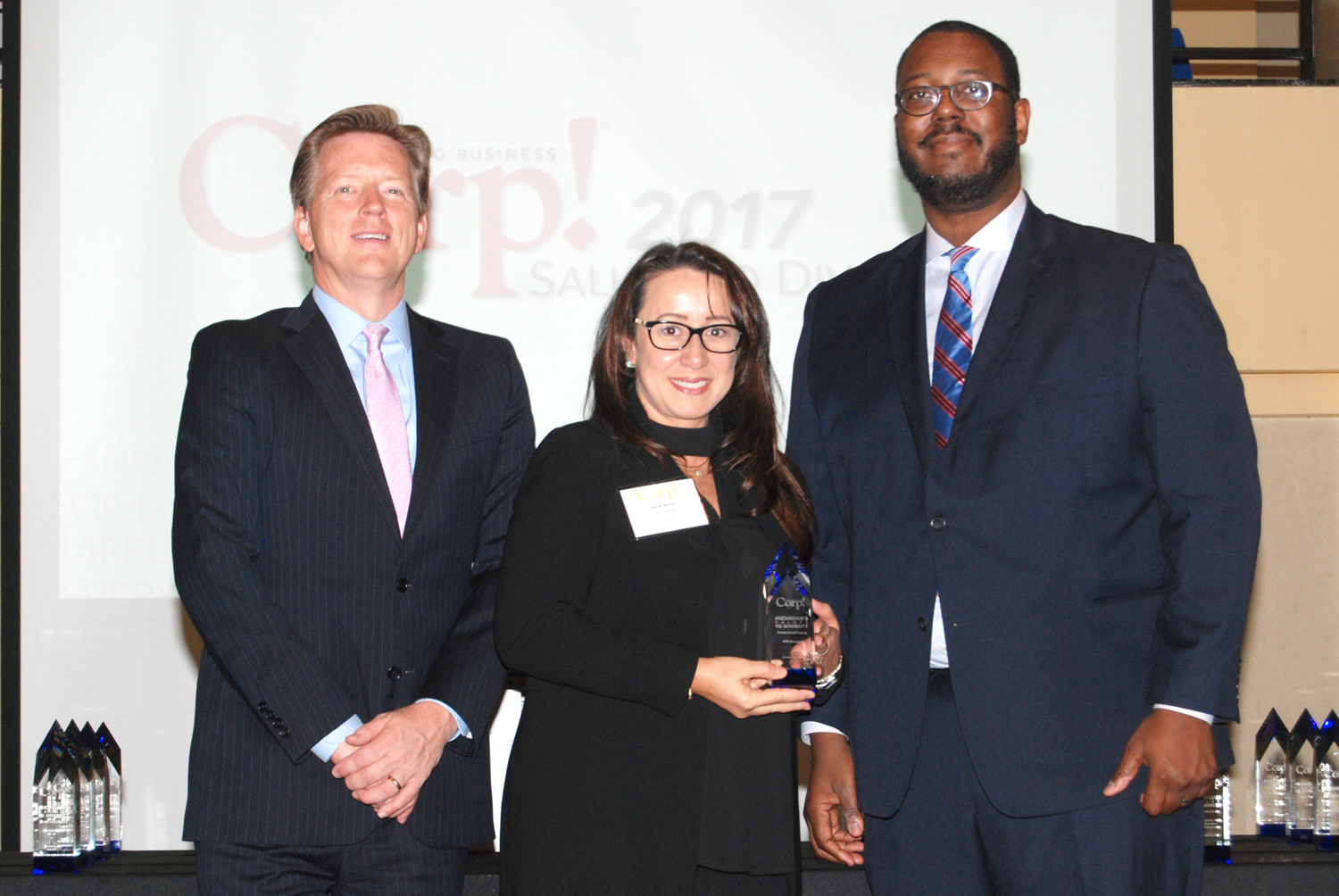 DTE Energy
Detroit
www.dteenergy.com
DTE Energy is a diversified energy company involved in the development and management of energy-related businesses and services nationwide. Its operating units include an electric utility serving 2.2 million customers in southeastern Michigan and a natural gas utility serving 1.2 million customers in Michigan. The DTE Energy portfolio includes non-utility energy businesses focused on power and industrial projects, natural gas pipelines, gathering and storage, and energy marketing and trading, its website states.
EDSI
Dearborn
www.edsisolutions.com
EDSI (Educational Data Systems Inc.) is a national workforce development and talent solutions consulting company with a passion for helping people and companies in transition. EDSI works with regions, employers and job seekers to overcome their most challenging obstacles. Founded in 1979, the company has grown to a network that employs more than 600 people across the country, its website states.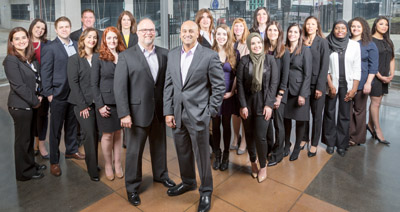 Ellis Porter PLC
Troy
www.ellisporter.com
Founded in 2002, Ellis Porter is an immigration law firm dedicated to simplifying the immigration experience for global-minded employers and individuals. "Immigration law is complicated, but your immigration experience doesn't have to be," the firm's website states. "At Ellis Porter, we use our knowledge, skill, creativity and good old-fashioned hard work to simplify every aspect of the immigration process so it's easier for you to achieve your goals in today's smaller world."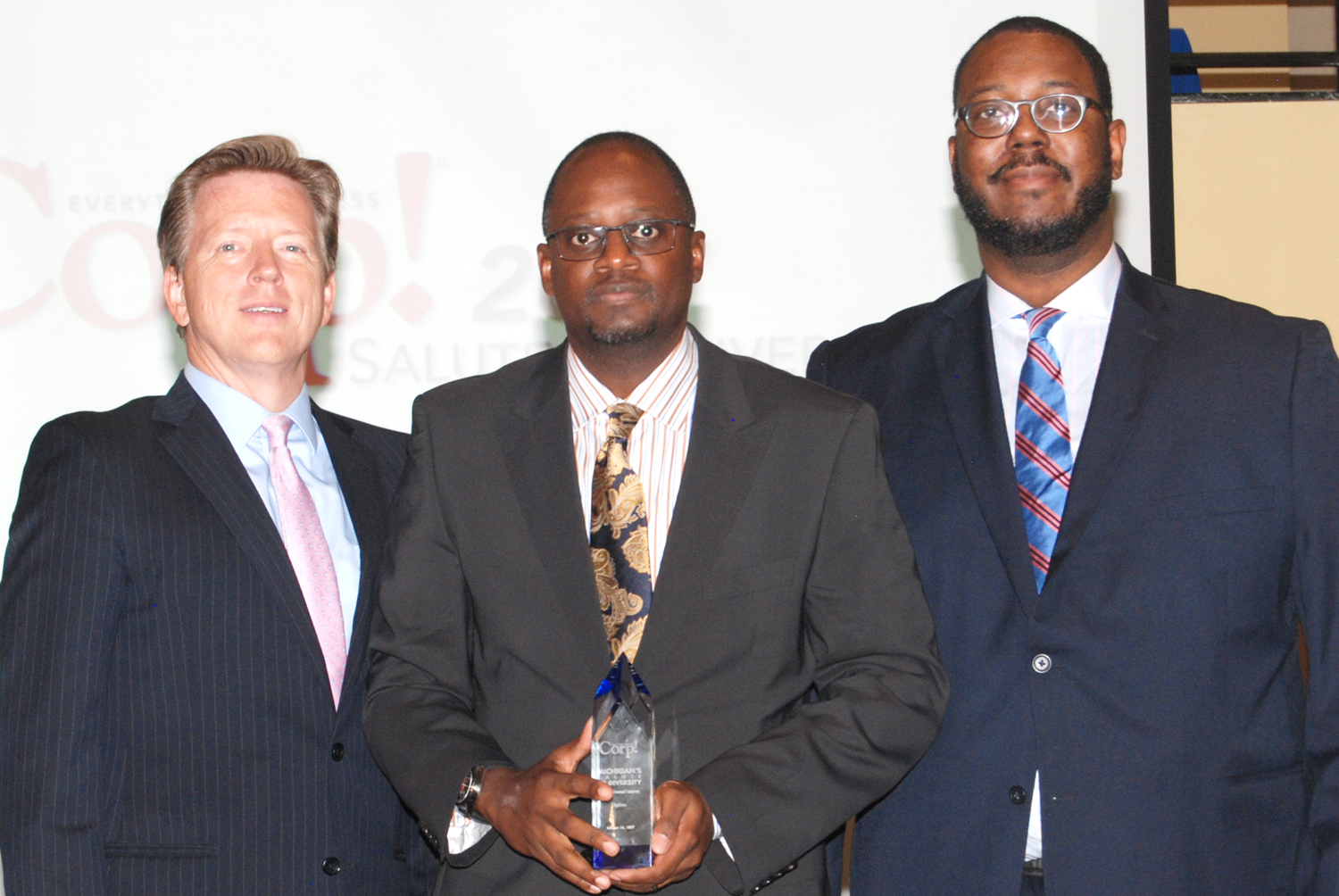 Epitec
Southfield
epitec.com
Epitec's corporate social responsibility initiatives are directly connected to the success of its business, said CEO Jerry Sheppard. Over the past 39 years, the staffing and technology solutions company has built and sustained a culture of inclusion and diversity. "Epitec's core values — including placing people first, embracing diversity and caring deeply for our employees — support our diverse workplace and we've found that extending our inclusion and diversity efforts to suppliers has been important and effective," Sheppard said.
One of Epitec's corporate values is "We Embrace," which involves embracing the differences in one another. Its corporate objective of no less than 18 percent Minority Business Enterprise spend ties directly into its cultural values. It also looks to evaluate at least eight to 10 new MBE vendors every year.
"At Epitec, diversity isn't just a goal, it's our foundation," Sheppard said. "By hiring across all cultures, there are endless opportunities to connect with the best talent. Our employees' varied backgrounds lead to effective problem solving, better employee relationships and more productive teams. We believe in endless opportunities for everyone and offer more talent, because we include all."
Epitec has also taken on initiatives to promote, mentor and partner with companies that reflect the diverse makeup of its employees and customers. "Through supply base diversity, the pool for good ideas and high-quality goods and services is enlarged," Sheppard said.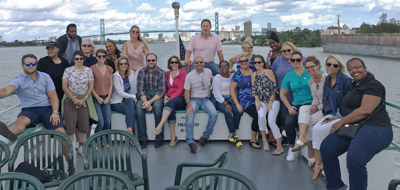 FOURMIDABLE
Bingham Farms
www.fourmidable.com
As a diversified national real estate management and brokerage company that specializes in managing, marketing and leasing market rate, tax credit, senior and family government-assisted, public housing and rural development apartment communities, FOURMIDABLE is dedicated to improving the overall quality of multifamily communities and lifestyles of the residents, a diverse population representing many ethnicities, races and generations.
It also works with contractors to recruit, hire and/or train Section 3 residents for employment; encourages contractors to understand, endorse and fully implement the policies and programs associated with expanding the opportunities for minority-owned, women-owned and/or Disadvantaged Business Enterprises; conducts pre-bid meetings to assist contractors in completing accurate bids for potential business opportunities.
The company's diversity policies and practices have resulted in a 56 percent minority representation in its workforce. "In addition to our workforce, as a company, we have been involved in a number of community outreach programs that impact our business," said CEO Jeri Hays. "FOURMIDABLE builds relationships with cultural groups and organizations that work with diverse communities." In addition, it hires residents from its public housing communities and trains them to fill open positions.
"With a focus on experience, integrity, depth of knowledge and resources, innovation, exemplary customer service and attention to detail, we have created a diverse culture that is team-orientated and values-driven, combined with a blend of the entrepreneurial spirit," Hays said. "As a leading property management company, we strive to provide superior living environments for all residents, increase the asset value for owners and provide opportunities for every employee to achieve professional excellence. We strongly believe that our approach to diversity has been a key factor in our overall success in the marketplace."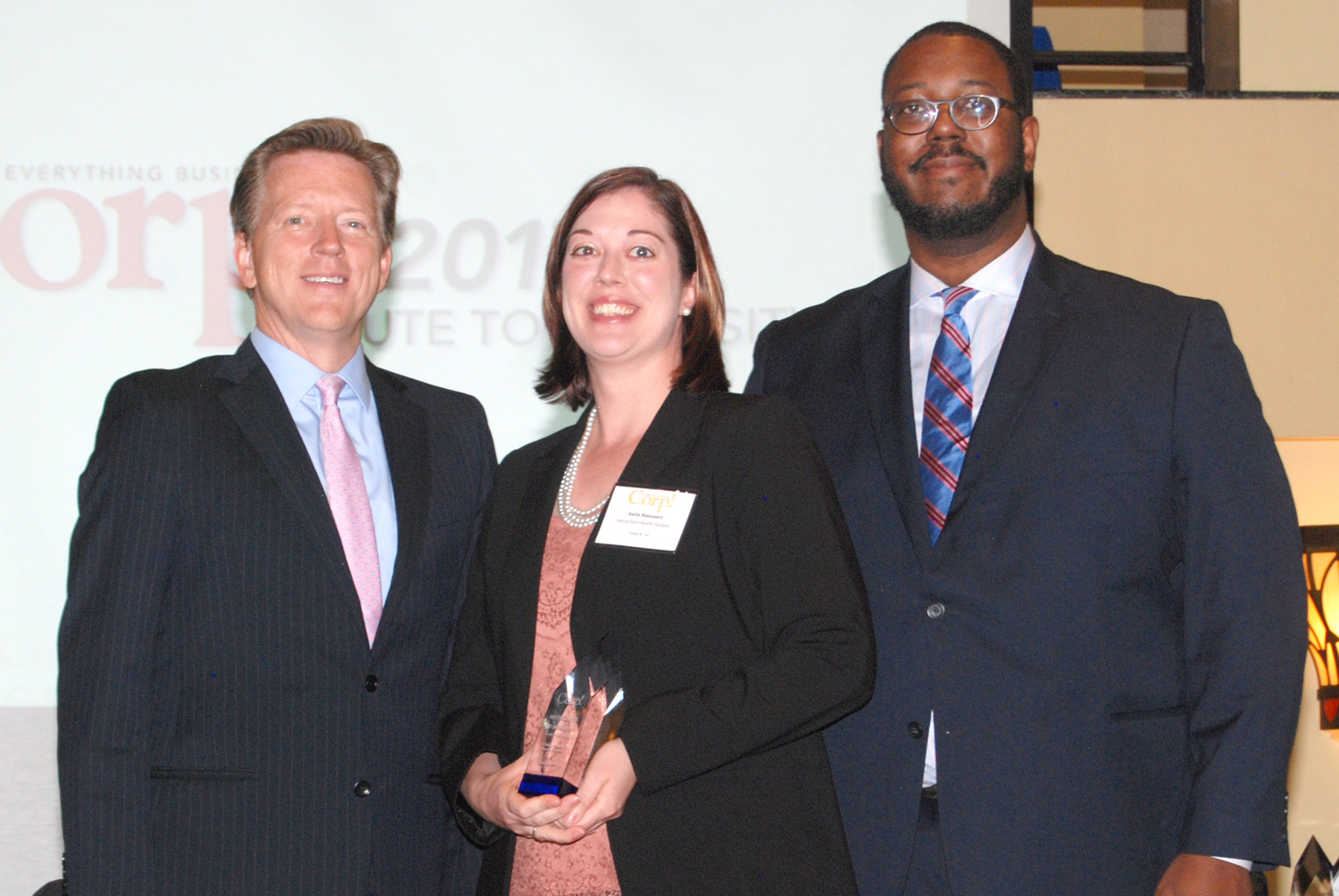 Henry Ford Health System
Detroit
www.henryford.com
Diversity and inclusion are promoted in all facets of Henry Ford Health System, a $6.5 billion tertiary/quaternary health care system. "They are the pillars of strength and essential to becoming the employer of choice, provider of choice and business partners of choice," said CEO Wright Lassiter III. "We have been recognized nationally for our promotion of diversity through our human resources efforts in recruiting and retaining a diverse workforce, supply chain management and our transparent sourcing policy and developing programs and policies to ensure that health care equity is understood and practice throughout the organization and is a key measurable aspect of clinical quality."
Diversity is a key part of the system's workforce strategy and is addressed very intentionally by ensuring that the pool of candidate for positions is diverse. It impacts the way that Henry Ford conducts business regarding sourcing contracts to ensure the women and minorities are included and awarded contracts and, if not, mentored in a manner to create future opportunity.
Henry Ford's diversity programs have also impacted its hiring/employee retention and training processes in several ways. "We have incorporated processes where director-level and above positions are circulated among leadership and a diverse panel must be identified before interviewing commences," Lassiter explained. Henry Ford works to retain employees by engaging them in Employee Resource Groups, inviting them to participate in leadership academies to hone their skills and provide exposure to senior leadership as well as inviting employees to become involved in a yearlong emersion program such as the Health Equity Scholars Program.
"Diversity and inclusion in the workplace are important for several reasons," Lassiter said. "They truly are pillars of strength and create a strong business case. For instance, the ability to have diverse employees with diversity of thought creates strategies where we are more attuned to the patient needs. When this occurs our business grows in volume as well as patient satisfaction."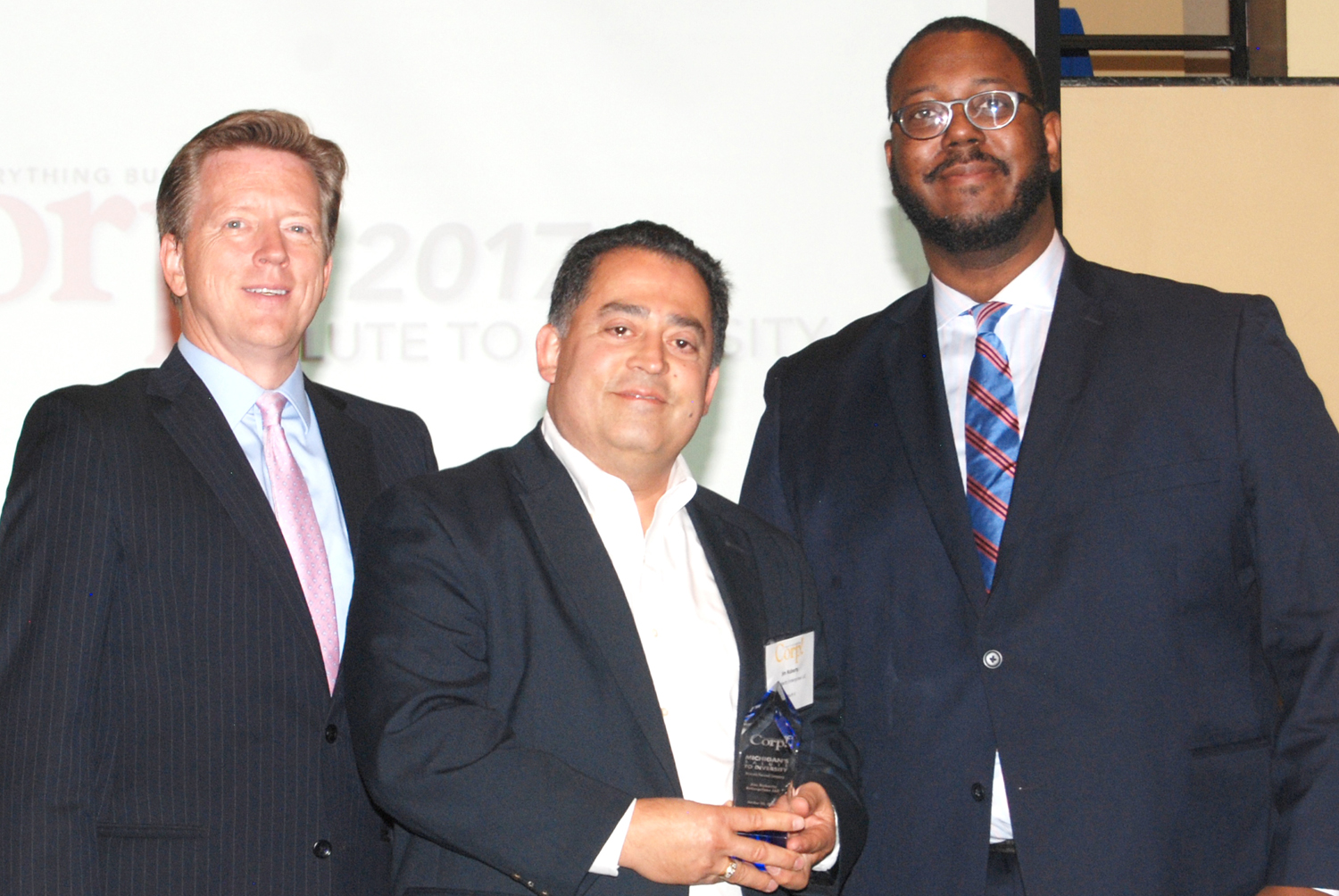 Jim Roberts Enterprises LLC
St. Joseph
jimrobertsenterprises.com
Management consulting company Jim Roberts Enterprises promotes diversity in many different ways, including focusing on doing business with other minority-, woman- and veteran-owned businesses; sending out an email each day to companies and people interested in diversity and inclusion; serving on a number of boards, including the Michigan Minority Supplier Development Council, West Michigan Hispanic Chamber of Commerce and the Cornerstone Women's Business Center; and mentoring other minority business owners.
"Diversity has had a significant impact on our business," said Roberts, whose company also owns a 51 percent stake in a registered investment advisory company and 50 percent of a commercial real estate company. "In the investment market, only 6 to 8 percent of all financial advisers in the country are people of color. As the demographics of the country change, the need for more minority financial advisers is critical."
The same holds true in management consulting, he said. "Most minority-owned firms are commodity-based companies," Roberts said. "Although the commodity-based segment is important, we also need more intellectually based service companies owned by minorities."
Roberts' advice to fellow business managers: "If you want to have a successful company, you need to have diversity and inclusion as an integral part of your business. The demographics of the country are changing. Soon, the minorities will become the majority of the population in the United States. If you don't consider all segments of our nation's population, you will be missing many business opportunities."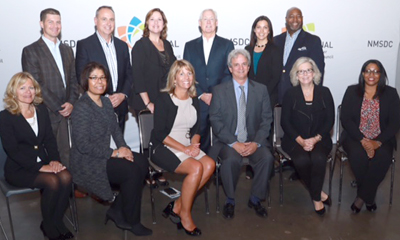 Kelly Services Inc.
Troy
www.kellyservices.com
As an employer to hundreds of thousands of job seekers around the globe, outsourcing, consulting and staffing company Kelly Services places a premium on creating a culture of inclusion in order to attract, retain and develop a diverse talent pool. "At Kelly Services, an inclusive culture encompasses diversity acceptance and respect for each of our employees and their contributions," said CEO George Corona. "We strive to maintain a workforce that reflects, in terms of diversity, the population of each community in which we do business. Our shared values of diversity, individual dignity and mutual respect reflect our clear commitment to diversity throughout our organization."
The main goal is the inclusion of diverse ideas and perspectives to promote greater innovation and the best business solutions for customers, Corona said.  "In addition, our industry experience and leadership uniquely position us to leverage existing and customized approaches to support our customers in creating diverse workforces," he said. "Each of our initiatives helps us increase the diversity of our talent pool and understand the factors that influence our capacity to hire a wide range of differing employees."
The company measures progress in this area by examining the diversity of its talent pool and understanding the factors that influence its capacity to hire a wide range of differing employees. Doing so earned Kelly a score of 95 out of 100 on the 2016 and 2017 Corporate Equality Index — a national benchmarking survey and report on corporate policies and practices relating to lesbian, gay, bisexual, transgender, and queer (LGBTQ) workplace equality, administered by the Human Rights Campaign Foundation.
"We recognized at our inception that every person deserves an opportunity for gainful employment," Corona said. "While the landscape of the national and global economy has changed dramatically over the years, this basic principle still applies: We believe a skilled, diverse workforce delivers greater innovation and creativity, and provides our customers with the best business solutions."

Logic Solutions Inc.
Ann Arbor
www.logicsolutions.com
Founded in 1995, Logic Solutions is a certified minority-owned and registered firm that offers website design and programming, e-commerce solutions, customized web and mobile applications, and application integration.
As a minority-owned business, Logic Solutions is committed to hiring smart individuals of all backgrounds and identities, said CEO Jimmy Hsiao. "The majority of our employees are from underrepresented racial groups, and half of the staff are women, which is unusual in what is thought of as a male-dominated field," he said. "Many of our employees speak multiple languages, which allows us to engage and interact with clients from all backgrounds with diverse needs."
Logic's hiring philosophy is to seek the best talent, no matter race, religion or gender, Hsiao said. "This commitment to diversity is what allows us to hire the best and brightest individuals for our company," he said. "As a result, our employees' backgrounds and skills allow us to create the best technology solutions for our clients and provide outstanding customer service."
Diversity in the workplace is important for the growth of the company, business reputation, exposure to employees from different cultures and backgrounds, and the creation of a synergistic work environment, Hsiao said. "It helps to push the company forward with fresh ideas from a collective well of diverse experiences," he said. "It can boost employee retention, productivity, enhance relationships with the community, and improve the company's ability to relate to customers and deliver solutions."
Marvel Technologies Inc.
Novi
www.marveltechus.com
Marvel Technologies is a rapidly growing IT company serving customers using SAP software. The privately held minority-owned SAP company is certified by the Women's Business Enterprise Council. "Our customers and their needs are as diverse as the industries they serve," the company's website states. "We work to address every element of your business transformation project by establishing strategic partnerships with additional service providers."
RKA Petroleum Companies
Romulus
www.rkapetroleum.com
RKA Petroleum stands on the belief that customized policies help promote diversity within the company, a third-generation leading national wholesale distributor of refined and renewable fuel products. "We also have flexible work schedules to accommodate diversity in the workplace," said CEO Kari Elliott, adding that RKA is a certified Women's Business Enterprise. "Being WBE certified has promoted diversity opportunities with vendors, suppliers and customers."
The company prides itself in hiring any and all. "Our policy is to hire the best candidate for the job," Elliott said. "We tailor positions for the best family and work life balance for our employees." Diversity in the workplace is reflected in building teams of mixed gender, ethnicity and physical abilities. "This enables all to benefit, to the greatest extent possible, from wide-ranging viewpoints and ideas," Elliott said.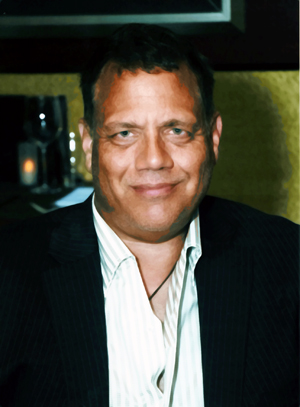 RLT and Associates
Shelby Township
www.rltandassociates.com
In November of 1999, RLT & Associates was formed by industry expert Rob Taylor, and over the years the company has become a known industry name as a vertically integrated supplier of packaging, material handling and storage/warehousing and professional services. "Clients appreciate our true synergy, in which all of our products and services work together strategically to benefit our clients," the company's website states.

Roncelli Inc.
Sterling Heights
www.roncelli-inc.com
Roncelli, a privately owned construction company established in 1966 with operations in the United States, Canada and Mexico, has subcontracting and supplier diversity utilization goals in the implementation of soliciting bids and proposals for projects. It is also working toward implementing a new subcontractor and supplier database system to expand its ability to identify, track and measure diversity utilization. "This expanded database certification tracking will allow us to develop our diversity utilization across all markets and categories we service," said Ehrlich Crain, director of business development & diversity. "We track utilization internally as well as report diversity utilization to many of our clients, including some voluntarily (not a contractual requirement) to demonstrate our commitment to diversity inclusion and make them aware of inclusion on their behalf."
The company's diversity programs have also affected its hiring process for the positive. "We still hire the 'best and brightest,' but also take time to consider how this person might fit into the Roncelli team, and whether they might bring a fresh and new perspective," Crain said. "Homogenous teams risk falling into 'group think' mentality; a diverse team has an opportunity to consider a problem from multiple perspectives, which leads to better solutions."
Roncelli trains each new employee on the importance of inclusivity, and promotes the advantages in considering diverse opinions throughout the onboarding process. In all company newsletters, it "welcomes" diverse new hires and updates team members on various events Roncelli is participating in. "When Roncelli as a whole advertises how inclusive we are, we believe that team members see this and strive to emulate the same," Crain said.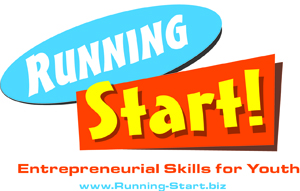 Running Start
Ann Arbor
www.running-start.biz
Running Start is an engaging, mentor-led, workshop-based approach to equip youth with the entrepreneurial skills to start a business. Over a series of four workshops, middle and high school youth come up with a business idea and learn how to test it, market it and finally make the pitch.
"An important component of Running Start is ensuring that a diverse group of young people are able to participate in the workshops," said CEO Debra Power. "We are partnering with local schools to provide scholarship opportunities for underserved youth in the region. Giving girls and underserved youth a place at the business table is important to me personally, and so I will be encouraging them to be a part of this program."
As the framework for the workshops was developed, Power strove to ensure that the mentors, entrepreneurs and volunteers were diverse. "Being intentional about choices has helped foster a broader range of voices for youth to hear," she said. "I also want to give window into the wide range of business types and industries that are in our region. By presenting the broad range of opportunities available to youth, I hope that they will regard our vibrant region as an exciting place for their career choice."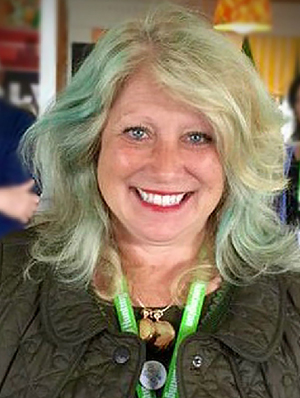 Strategic Staffing Solutions
Detroit
www.strategicstaff.com
Strategic Staffing Solutions (S3) is an international, woman-owned, $350 million IT and business services corporation. It is ranked 16th among the largest staffing firms in the U.S. by Staffing Industry Report and is also ranked as the sixth-largest diversity staffing firm in the country by Staffing Industry Analysts and one of the top 25 among woman-owned businesses in the nation by Women's Enterprise USA Magazine.
"As a global company S3 understands globalization offers many new opportunities and with those opportunities come new responsibilities," said Cynthia J. Pasky, CEO. "With that in mind we work together with our customers, consultants and S3 team to understand and accept diversity."
S3 understands the importance and necessity of developing a diverse supplier base that reflects the markets that its customers serve. More than 80 percent of its customers are located in large, urban, diverse communities.
S3 is also proud that its diversity designation has fueled and allowed its growth. "You see it opened the doors, but our execution and commitment to serving our customers propelled us to 27 years of consecutive double-digit revenue growth," Pasky said. "We believe in paying dues and paying respect; we continue to grow, but more importantly our coattails are carrying more than 250 diversity, minority, veteran, GLAAD, disabled, small disadvantaged and small businesses throughout the United States and Europe."
StoneCrest Center
Detroit
www.stonecrestcenter.com
StoneCrest Center is a provider of psychiatric services for adolescents, adults and seniors who are suffering from psychiatric, co-occurring and cognitive disorders. Additionally, StoneCrest offers unique therapeutic programming for adolescents and adults who are diagnosed with mental illness and developmental disabilities. Accredited by the Joint Commission and licensed to operate 133 beds, StoneCrest offers a variety of treatment options at different levels of care.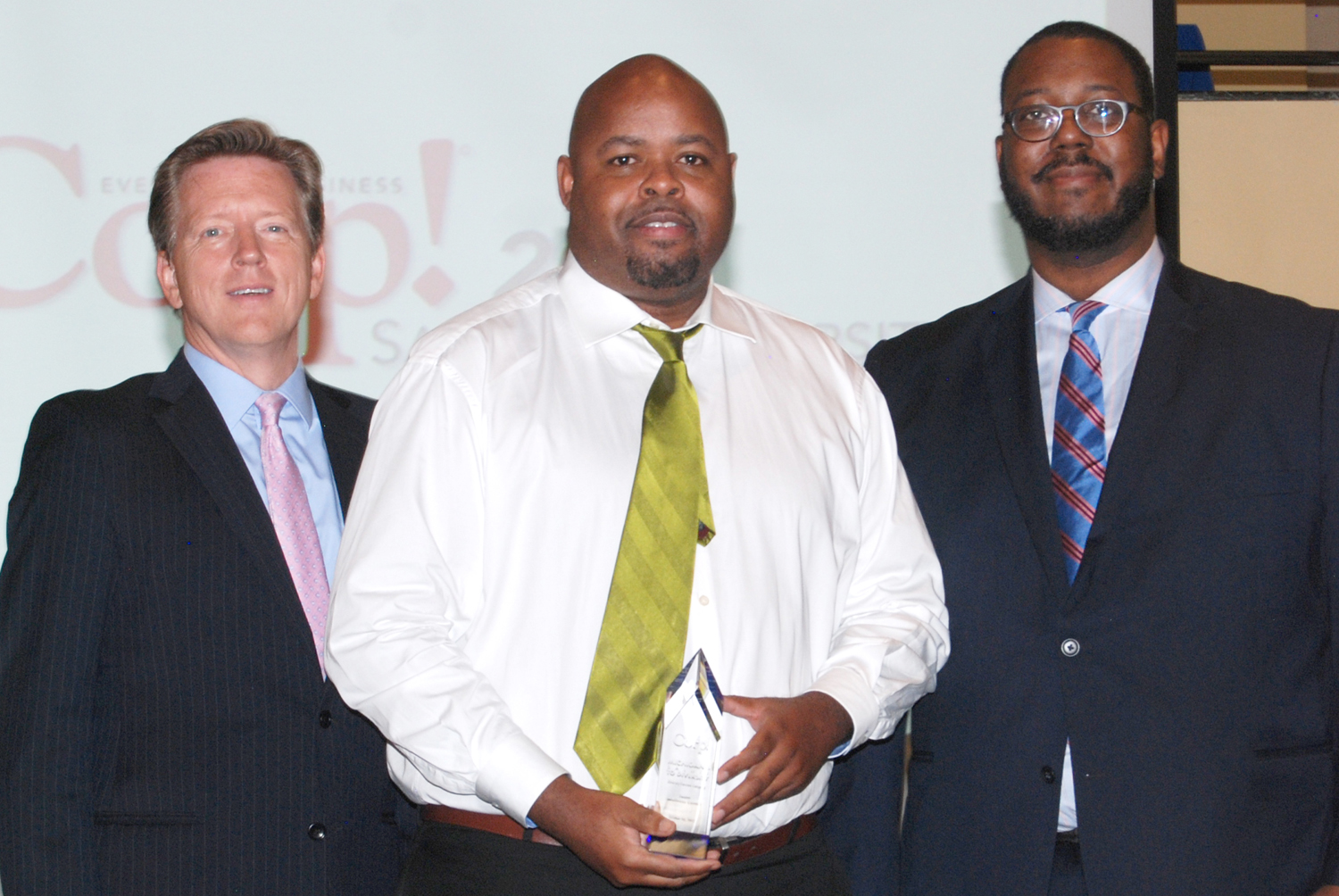 Team Wellness Center
Detroit
www.teamwellnesscenter.com
Team Mental Health Services is dedicated to enhancing the well-being of individuals by providing an array of comprehensive behavioral and physical services in an environment that promotes quality of life, continuous improvement and social awareness. Since 2002, Team Wellness Center has provided services and care to adult members with severe and chronic mental illness in southeast Michigan. Its two clinics serve more than 4,750 people each year.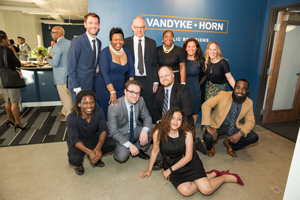 Van Dyke + Horn Public Relations
Detroit
www.vandykehorn.com
Van Dyke + Horn is a Detroit-based, minority-owned public relations agency that executes integrated and strategic campaigns that resonate with clients' industries and their audiences.
"Diversity is not what we do, it is who we are," said CEO Peter Van Dyke. "Van Dyke + Horn serves clients local and globally, from our headquarters in Detroit. While our reach is far beyond the city limits, it's our philosophy to not simply work from Detroit, but to be deeply ingrained in our community. And, to do this authentically, we believe we should reflect the community we serve. Van Dyke + Horn maintains an integrated firm and commits ourselves to diversity initiatives, whether it is through in-kind services, volunteerism or sponsorships, or our annual scholarship at Wayne State University that supports the advancement of minority students."
Maintaining a diverse business, and clients that represent diverse sectors of the community, impacts the business in many positive ways, Van Dyke said. "Mainly, it offers us an understanding of ethnic and cultural considerations that positively impact the way we address our team, our clients and their campaigns," he said.
In a city, state and nation that are becoming increasingly diverse, it is critical that any successful organization be made up of individuals who reflect the larger community that it serves, Van Dyke added. "Being open to diversity ensures that you are availing yourself of the best talent available and that your work will meet the needs of the greater community," he said. "Having a diverse workforce is a key step toward guaranteeing that your firm or organization will realize its full potential and will have the benefit of a range of voices and experiences that ensure the best possible results."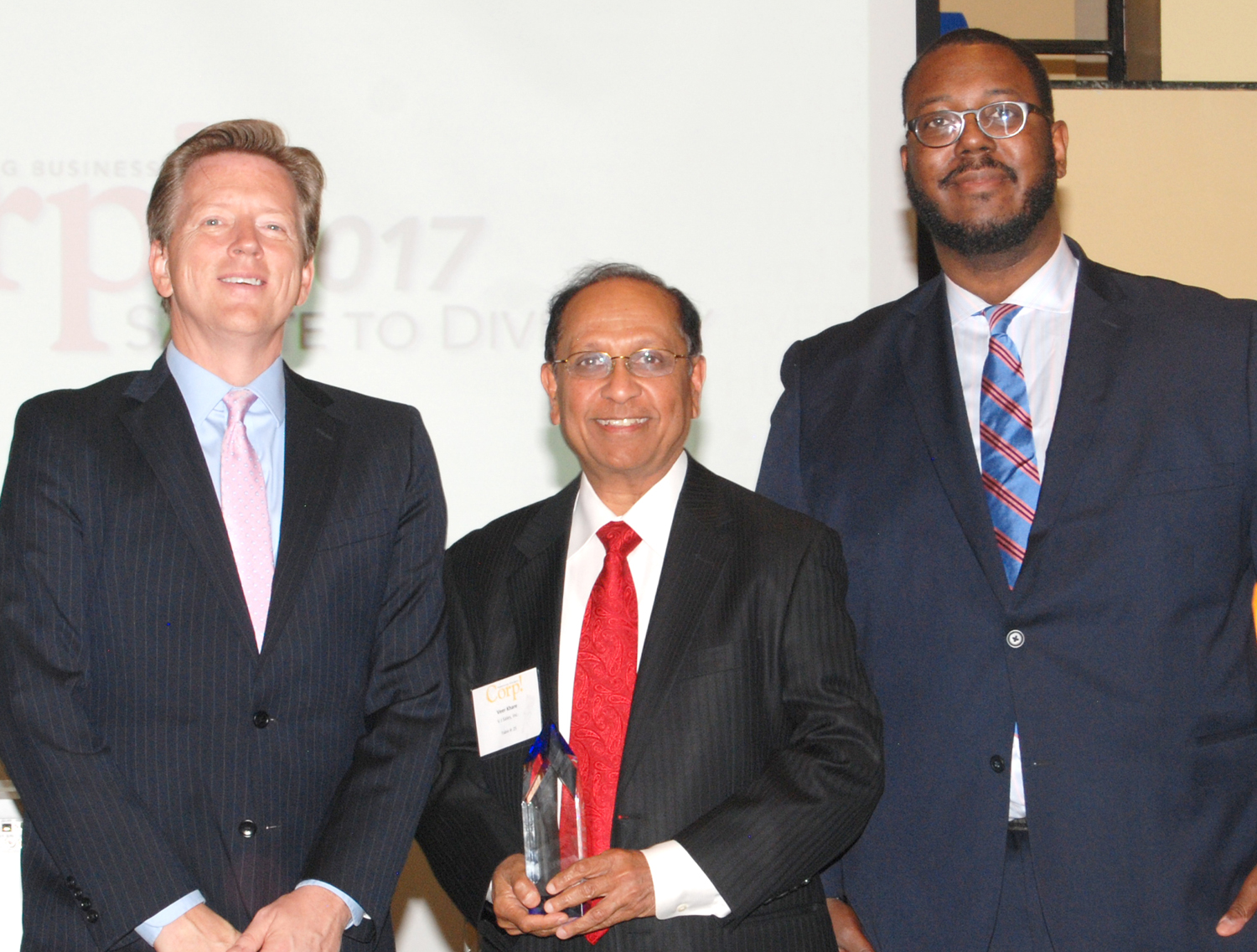 VJ Sales Inc.
Novi
www.vjsalesinc.com
VJ Sales Inc. CEO Veer Khare offers two anecdotes that illustrate the practical benefits of diversity.
"In this global economy, the views from different nationality background is very important," said Khare, who describes VJ Sales' operations as bridging the gap between North American businesses and offshore suppliers. "What is good at one place is not true at other places.
"As an example, a prominent auto OEM was surprised when they exported their cars to India, as the horns could not last," Khare said. "The reason was that in India people are almost always honking. Similarly, a vast majority of car owners have a chauffeur and the owner sits in the back. But most of the air-conditioning vents were focused for the passengers in the front. Eventually they learnt and made the changes. It could have been avoided had they made a diverse team to critique the cars before they exported."
Diversity Business Leaders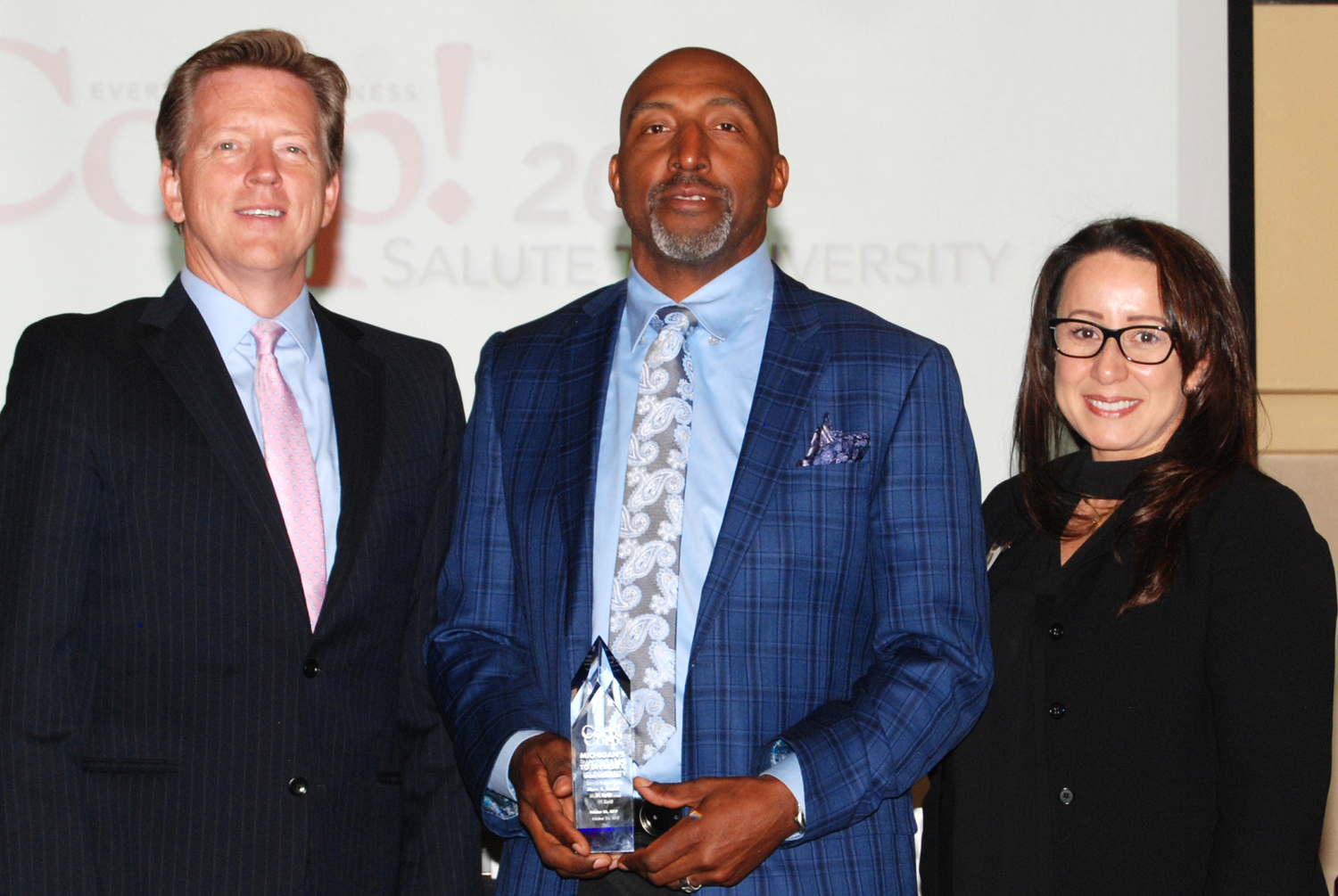 Marc S. Bland
Vice President, Diversity & Inclusion, IHS Markit
Leaders in business, finance and government rely on IHS Markit to help them see the big picture and interconnected factors that impact their organizations. This knowledge allows them to understand why things happen and to focus on what really matters.
Within its automotive customer base, it provides thought leadership and insight to help the industry members track and communicate effectively and drive engagement with diverse audiences.
"In addition, IHS Markit has recognized leading automotive manufacturers annually for their efforts in diversity programs, both through our annual IHS Markit Automotive Loyalty Awards and our partnership with the National Association of Minority Auto Dealers on the Diversity Volume Leadership Awards," said Marc S. Bland, IHS Markit's vice president of diversity & inclusion. HIS Markit also works regularly with customers, their agencies and media representatives to further awareness of diversity trends in the automotive industry, and Bland and other company representatives are called upon to speak on diversity topics at industry events and conferences on a regular basis.
"Diversity and inclusion at IHS Markit is promoted through a number of different initiatives, including participation in a number of indices globally, including RobecoSAM and the Dow Jones Sustainability Index," Bland said. "We are proud to be recognized by these organizations for our efforts. In addition, our team has been recognized by numerous organizations for our commitment to sustainability practices, including diversity and inclusion, on a global scale. We are proud to promote these efforts and achievements internally and externally to demonstrate the importance of them and our commitment to these initiatives."
Cheryl Bush
Managing Partner, Bush Seyferth & Paige PLLC
Bush Seyferth & Paige PLLC (BSP) keeps good company. The woman-owned law firm of trial lawyers represents Fortune 500 companies in high-exposure, complex matters across the country. BSP is also a proud member of the National Association of Minority and Women Owned Law Firms (NAMWOLF) and the National Association of Women's Business Owners, and is also certified by the Women's Business Enterprise National Council.
"BSP does not just talk about the need for real and demonstrable change in our profession," said Cheryl Bush, managing partner. "We act both within the walls of our offices as well as in the Michigan legal community and nationwide.
As an integral Member of NAMWOLF, BSP devotes substantial time and effort to ensure highly qualified minority- and women-owned law firms around the country get the chance to win business from Fortune 500 companies and governmental entities, Bush said. "We are proud that, on our recommendation, our clients have hired several other NAMWOLF firms," she said.
Closer to home, BSP has been a longtime supporter of Cornerstone, a private school serving inner-city students in Detroit. BSP attorneys have served in Advisory and Expansion Board positions, "partnered" with a student to offer personal and financial support, and hosted an annual Golf & Tennis Classic that raised over $400,000 over the course of eight years. BSP also has hosted Cornerstone student interns during several school years and has placed additional students with internships at other businesses.
"It is impossible to overstate the positive impact that a keen focus on diversity has had on BSP," Bush said. "Some of the benefits are obvious and measurable, such as the many client relationships we have formed where diversity opened the door for us to showcase our exceptional legal work. Some of the benefits are more subtle, such as the greater collegiality, flexibility and family-oriented culture that we have been able to cultivate in an environment that truly values women and minorities in the workforce. And some of the benefits are just deeply and personally satisfying, as we help budding and young professionals from diverse backgrounds navigate and succeed in a profession that has long been notorious for a lack of diversity."
Michael Davenport
President and CEO, Jireh Metal Products Inc.
Michael Davenport's grandma always told him "as you know better you do better." That sentiment holds true for the importance of diversity in the workplace, said Davenport, president and CEO of Jireh Metal Products Inc. "The perspectives and experiences of many people from different walks of life adds value to the conversation, creating learning opportunities for team members every day," he said. "This allows us to grow as individuals and as a company."
Davenport proudly notes that his company engages with and supports cultural events in the Grand Rapids area that are important to its employee base. Jireh is also a member of the Michigan Minority Supplier Development Council and the Grand Rapids Elevate program.
"At Jireh, we track our spend with minority- and women-owned businesses," Davenport said. "It is important for us to have our supply base represent the community we live and work in."
Davenport also knows the company has to attract talent in order to be a viable long-term business. "That talent sits in a lot of varied places today," he said. "Most have never heard of Jireh Metal Products. By being engaged with our diversity programs, it helps to get the word out about who we are and what we are doing. That then markets us to a broader audience for hiring, and helps attract new business as well."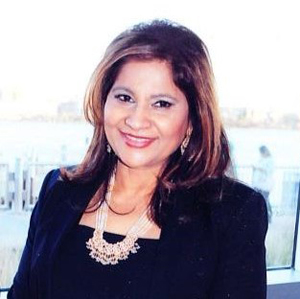 Mumtaz Haque
Owner/Producer/Host, Manoranjan Radio Show
Mumtaz Haque's Manoranjan Radio Show serves as a bridge between South Asian immigrants and their heritage/culture into the American way of life by featuring news, commentary and interviews with local/regional community leaders along with songs from the Indian subcontinent.
"We promote an inclusive approach to living and working in the United States," Haque said. "The guests on the radio show are from all races, religions, genders, national origins, etc. We promote diversity and inclusiveness on each broadcast of the radio show, encouraging leaders in the community to join the show and speak on the importance and value of having a diverse and inclusive workforce. We measure progress by the fact that there a growing appetitive by business and community leaders to be inclusive."
Diversity makes society strong, said Haque. "We must have diversity not only in the traditional sense, but also diversity of thought and beliefs," Haque said.
Paul Hernandez
Chief Diversity Officer, Lansing Community College
Paul Hernandez is the chief diversity officer at Lansing Community College and the author of "The Pedagogy of Real Talk," a book about engaging with at-risk students. He holds a doctorate in sociology and is an award-winning, nationally recognized leader in community outreach and college access. Hernandez grew up surrounded by gangs and violence. For him, the poverty of his Los Angeles neighborhood was the norm. While his life has changed since he was a youth, Hernandez has never forgotten where he came from. He has also never forgotten the teachers who took an interest in him and helped him move beyond the streets. "Those handful of educators were the difference makers for me," Hernandez is quoted as saying in a press release on the LCC website. "They were honest, transparent and real."
Teresa LeFevre
VP, Supplier Diversity, Comerica Inc.
"Diversity is a pillar of the Comerica Promise to raise customers' expectation of what a bank can be and is fundamental to the success of our business," proclaims Teresa LeFevre, the financial services company's vice president of supplier diversity. "As ambassadors of Comerica, all colleagues are committed to recognizing, respecting and being sensitive to one another's differences, and to creating opportunities to reach a broad range of community partners and customers."
A number of programs are in place to promote diversity in our company and the broader community:
Initiative teams focused on the African-American, Hispanic, Asian-American, Arab- and Chaldean-American, LGBT, veterans and women's markets.
19 employee resource networking groups that network for professional development and serve as the bank's ambassadors.
A talent management program that measures and rewards colleagues for their commitment to diversity, actively recruits for diverse candidates and provides opportunities for colleagues to further enhance their knowledge of diverse communities.
"Comerica has been recognized locally and nationally for its commitment to diversity," LeFevre said. "We are committed to becoming the financial services provider of choice in the diverse communities we serve. Our bank's commitment to diversity is reflected in our workforce, in our customer base, in the communities we serve and in our supplier base."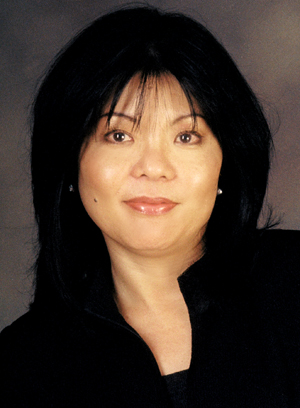 Rona M. Lum, Esq.
Attorney, Law Offices of Rona M. Lum PC
The Law Offices of Rona Lum help corporate clients compete successfully in STEM-related fields by building a workforce that integrates immigrant and U.S. talent. "We apply our 20-plus years in immigration law in advising C suite decision-makers and human resource leaders in strategically planning, preparing and hiring qualified talent to fulfill their needs," Lum said.
Lum said the practice is "diversity personified" because immigration law requires the firm to interact with individuals from across the globe representing a myriad of countries and cultures.
"I truly believe that without diversity, our law firm would not exist," Lum said. "At the core of immigration law is the idea that the U.S. welcomes people from around the world for an opportunity to improve their lives, conduct business or simply to visit and enjoy all that our country has to offer. We are always involved in reaching out to diverse populations and providing assistance as part of our social responsibility."
Diversity in the workplace is words being put into action, Lum explained. "Many companies and organizations say the right words when the subject of diversity is presented, but it is the diverse makeup of their workplace that truly tells everyone where the company or organization stands on this issue," Lum said. "Diversity also instills a sense of inclusion and validation to employees that they all matter and can make a difference regardless of their background."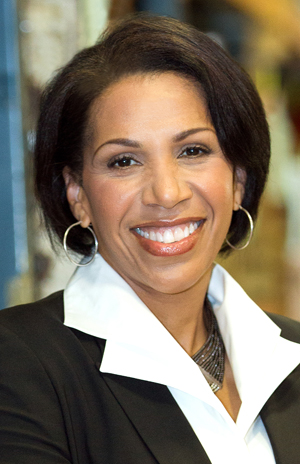 Lisa Lunsford
CEO, GS3 Global
Under the stewardship of CEO and co-founder Lisa Lunsford, GS3 Global has distinguished itself as a young company that has experienced sustained growth during a period of harsh economic challenges for the automotive and manufacturing industries, particularly in the Midwest.  Founded in 2010, GS3 Global has positioned itself as an industry innovator in supply chain management, global freight management, assembly, sequencing and manufacturing. In the past five years, the company has generated over $30 million in revenue and doubled its workforce.
As African-American woman, Lunsford says she understands the strength of diversity, GS3 Global's environment reflects her principles of inclusion, promoting cultural understanding and challenging all to be better global citizens. GS3 Global's workforce is 60 percent diverse, with women holding half of the key management positions. Lunsford has taken a leading role in educating GS3 Global's international partners on the value and benefits of workforce diversity. GS3 Global has relationships with companies in Great Britain, China and Portugal, countries in which practices and regulations on workforce diversity are either in very early stages or nonexistent.
"The company is an example of how diversity creates winning growth opportunities," Lunsford said. "Since 2010, the company has experienced phenomenal growth by actively pursuing strategies that promotes embraces the company's 'can do and will do' culture of diversity."
.In addition, Lunsford engages other female and minority team members to attend and participate in diversity-focused events and programming, such as the inaugural Automotive News Leading Women Network Conference and forums sponsored by the Automotive Women's Alliance Foundation.
"Diversity makes us better competitors in this global economy," she said. "Everyone has something to contribute, and it is important to make sure those ideas get communicated. Our organization benefits and grows from a broader employee base, which brings unique and creative approaches to areas critical to maintaining market edge: problem-solving, analysis and systems synthesis."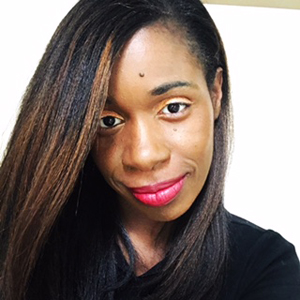 Tara Michener
Principal, Michener Counseling Associates
Tara Michener's practice focuses on full-service mental health care with a specialization in anti-bullying, multicultural counseling/coaching and education that includes workshops on micro-aggressions, training for mental health professionals on cultural competency, bias and self-awareness.
"Without a focus on diversity education and awareness we have no business," she said. "Bullying typically happens because of differences. Our client base seeks us for an understanding and therapeutic ear for counseling sessions, presentations, workshops and more. As the principal of the company, I am involved in the Princeton Prize in Race Relations as co-chair and write books, articles and curriculum on diversity based topics as well as guest lecturing for local schools."
Ideally, workplaces should represent the world, Michener said. "We are not all alike," she said. "We do not all think the same. We are not all a mirror image but we contrast in a way that makes us grow in depth and value. Diversity education challenges us all to be better … strive more and to engage in a way that displays an educated and open-minded foundation."
Jami M. Moore
President, JEM Tech Group
Before beginning her new adventure at the JEM Tech Group IT consulting operation, Jami Moore was tasked with figuring out how to start a small business from scratch. She discovered Great Lakes Women's Business Council and took a business planning class there. Along with learning how to start a business, she learned about all the different certifications for diversity. In 2004, JEM applied for women-owned certification and ever since has been involved with the small business community promoting women-owned businesses. Moore often mentors other businesses on best practices and helps them utilize the certification.
"Being a certified women-owned business has opened the doors to many companies, allowing JEM to do earn the opportunities to bid several projects," Moore said. "Even though the industry is mainly male dominated, JEM has successfully broken many barriers and has created not only a strong reputation, but also lasting client relationships."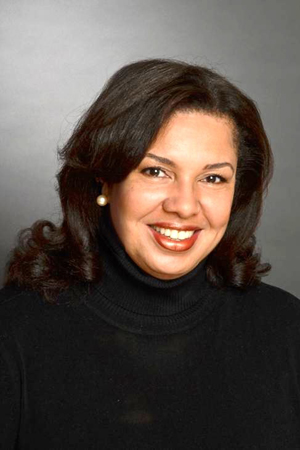 Valerie L. Myers, Ph.D.
Chief Learning Officer & Consultan, Myers Management Consulting LLC
Myers Management Consulting provides executive coaching, leadership and board development in the areas of strategy formulation, inclusive leadership, talent motivation and healthcare.  "Using my own and others' research, I help senior leaders transcend the obvious to implement insightful solutions that improve the work climate, work processes, competitive position and leadership capabilities," said Valerie L. Myers. Her firm has worked with board members and leaders to successfully navigate diversity crises, realign strategic positioning and facilitate leadership transitions.
After observing business trends and having taught an array of graduate courses at the University of Michigan, including Diversity Leadership and Strategic Planning, Myers recognized the need to strengthen connections between leaders' behaviors, strategic goals and the value-creating potential of different perspectives. To do this, Myers developed Strategic Curiosity, an intervention grounded in cognitive and behavioral change theories that promote lasting transformation. A unique synthesis of neuroscience, social science, management and the arts, Strategic Curiosity training helps leaders and team members cultivate robust new skills — thoughts, behaviors and relationship tools that optimize attention, collaboration and overall effectiveness.
"Research that advances our understanding of effective diversity and inclusion practices is rapidly evolving — across many different disciplines," Myers said. "Consequently, it is difficult for diversity leaders to remain abreast of important developments and adapt their management practices accordingly.  Since I am both a scholar and practitioner immersed in the research and teaching, the firm's goal is to make leaders aware of those insights and help them refine their practices based upon the latest evidence."
Myers describes diversity as a fact of life. "The efficient and extraordinary functioning of this planet depends upon diversity; the same is true for high-performing organizations," she said. "Leaders that prepare themselves to manage that reality can create value in and for their organizations by both preventing loss and improving innovation, problem-solving and decision-making."
George N'Namdi
Owner, The N'Namdi Center for Contemporary Art
The N'Namdi Center for Contemporary Art is a nonprofit dedicated to enlightenment through the arts. Created by George N'Namdi, the state-of-the-art facility includes four exhibition spaces, including indoor and outdoor performance areas. N'Namdi is an art dealer with 30-plus years of experience as a gallery owner. The center continues N'Namdi's work in the preservation of master artists and providing local artists a home for their art, including performance art and experiential theater, according to its website.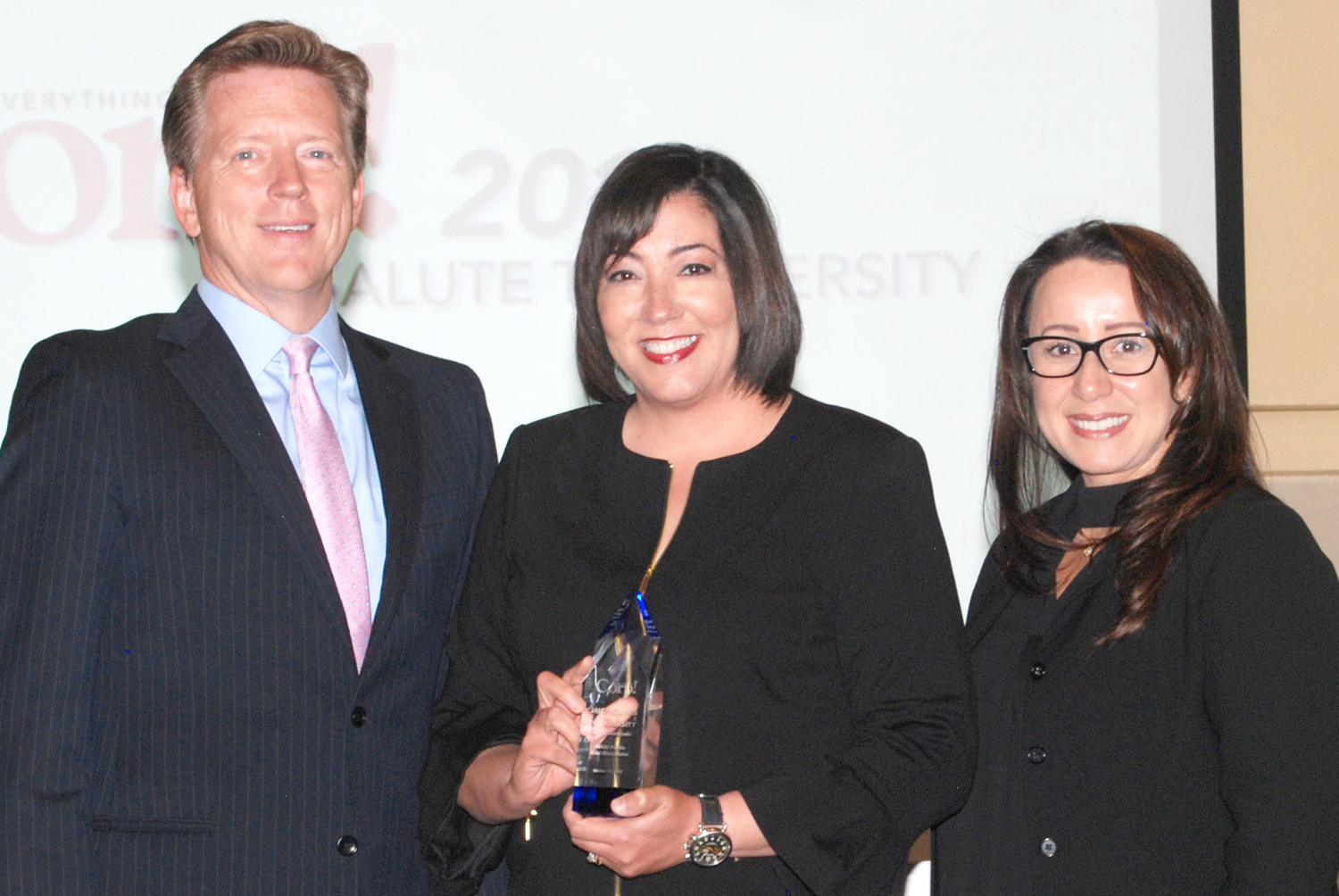 Nikki Pardo
Owner, Global Alliance Solutions
Nikki Pardo's Global Alliance Solutions is a diversity training and consulting business that unpacks the layers of implicit bias, microaggressions, stereotyping and labeling through facilitation, simulations and small and large group discussions for corporations, nonprofits, law enforcement agencies and school districts.
Pardo also promotes diversity and equity through her community project, The Pack. The Pack hosts conversations and a call to action throughout Detroit related to racial equity, community and empowerment.
"All of Global Alliance Solutions' trainings are linked to how inclusivity can increase a company's bottom line and spark innovation," Pardo said. "With the current trends the U.S. is facing, the workplace is changing as well. As such, the workplaces must adapt to remain competitive and learn to identify, develop and recruit the appropriate talent. It should also be a top priority for the leadership team to build accountability into the fabric of their companies and make sure their managers are taking responsibility for creating a diverse and inclusive work environment."
Therese M. Peace
President, T.M. Peace & Associates
T.M. Peace & Associates Inc., a leadership and organization development consulting practice, promotes diversity by demonstrating the values and beliefs that embrace team members regardless of race, gender, religion, age, etc., and valuing other characteristics such as skills, experience, perspective, behaviors and thought processes an individual contributes, says President Therese M. Peace.
"It has enriched the learning experience of our colleagues, promoted integrity and respect, contributed to the bottom line and organizational growth," she said. "We engage diverse consultants to ensure the most well-rounded learning environment and heightened understanding are achieved. We consistently expand our network for inclusion. Our approach facilitates an environment in which our consultants continually develop their skills and broaden their perspective, which results in an engaged and committed team."
Diversity includes seeking the best and brightest individuals for the organization, and also includes seeking out individuals who possess the skills, experience and attitude to complement the firm's culture and support the roles and responsibilities of the position.
"T.M. Peace & Associates Inc. leverages consultants with diverse backgrounds and experience to ensure a productive work environment and impactful client experience," Peace said. "This places us in a better position to understand our client's needs and implement practical business solutions. We measure our progress through organizational results and client outcomes/results."
Anup Popat
Chairman & CEO, Systems Technology Group Inc.
Systems Technology Group (STG) is a SEI CMMi Level 5 Global IT services firm that specializes in providing Fortune 1000 and state government clients with application development, management, mobility, big data, business analytics and systems integration services. With offices in the U.S., U.K. and India, STG has achieved a 98 percent repeat business rate over its 28-year history. Chairman and CEO Anup Popat, son of the company's founder, is a board member of the Asian Pacific American Chamber of Commerce and an advisory board member of the Michigan Council of Women in Technology, according to his LinkedIn profile.
Dr. George Samson
President and CEO, World Medical Relief
World Medical Relief is a nonprofit with the mission to facilitate the distribution of surplus medical resources where they are needed locally, nationally and internationally.
The goods, which are donated by hospitals, physicians, companies and individuals, are distributed in a nondiscriminatory manner without regard to race, color, gender, religion, nationality or political beliefs, said Dr. George Samson, president and CEO.
"World Medical Relief partners with people and organizations in developing countries around the world serving the sick and the poor," he said. "Its volunteer corps is also comprised of people young and old, men and women, all colors of skin and all religions. To be a place where all people can work together for the common good is very attractive to people, and World Medical Relief has enjoyed the help of thousands of volunteers through time." Last year alone almost 2,800 people assisted with sorting medical supplies, building maintenance, construction, development and clerical work.
"With our mission we spread a message of peace and goodwill around the world," Samson said. "It is no wonder that on Monday, Oct. 23, we were asked to speak to the City Council of the City of Southfield in celebration of United Nations Day."
Candice Simons
President and CEO, Brooklyn Outdoor
Candice Simons described Brooklyn Outdoor as a "female-driven out-of-home advertising powerhouse" that "has established itself as an industry innovator known for consistently introducing eye-opening and attention-getting elements, groundbreaking displays and personalized special events and promotions in Detroit and beyond."
Empowering women and a diverse community is extremely important to Brooklyn Outdoor in our vision, mission and culture, its president and CEO said. "The outdoor advertising industry is male-dominated, no doubt about it, and I've learned to embrace it," Simons said. "Being the only woman in the room is not always a negative. Your life experiences, perspective and ingenuity can shine even brighter in a setting that is otherwise homogenous."
Diversity has affected the business in many ways — even in just the past year. "I have fully taken a jump headfirst into the supplier diversity world and have stepped away from other responsibilities to do so," Simons said. "I have hired a person to specifically manage this sector of our company to ensure we are utilizing as many diverse partners as possible to support this community. We have been able to connect with our Fortune 100 clients directly in a way that we have never been able to in the past. This is a game changer."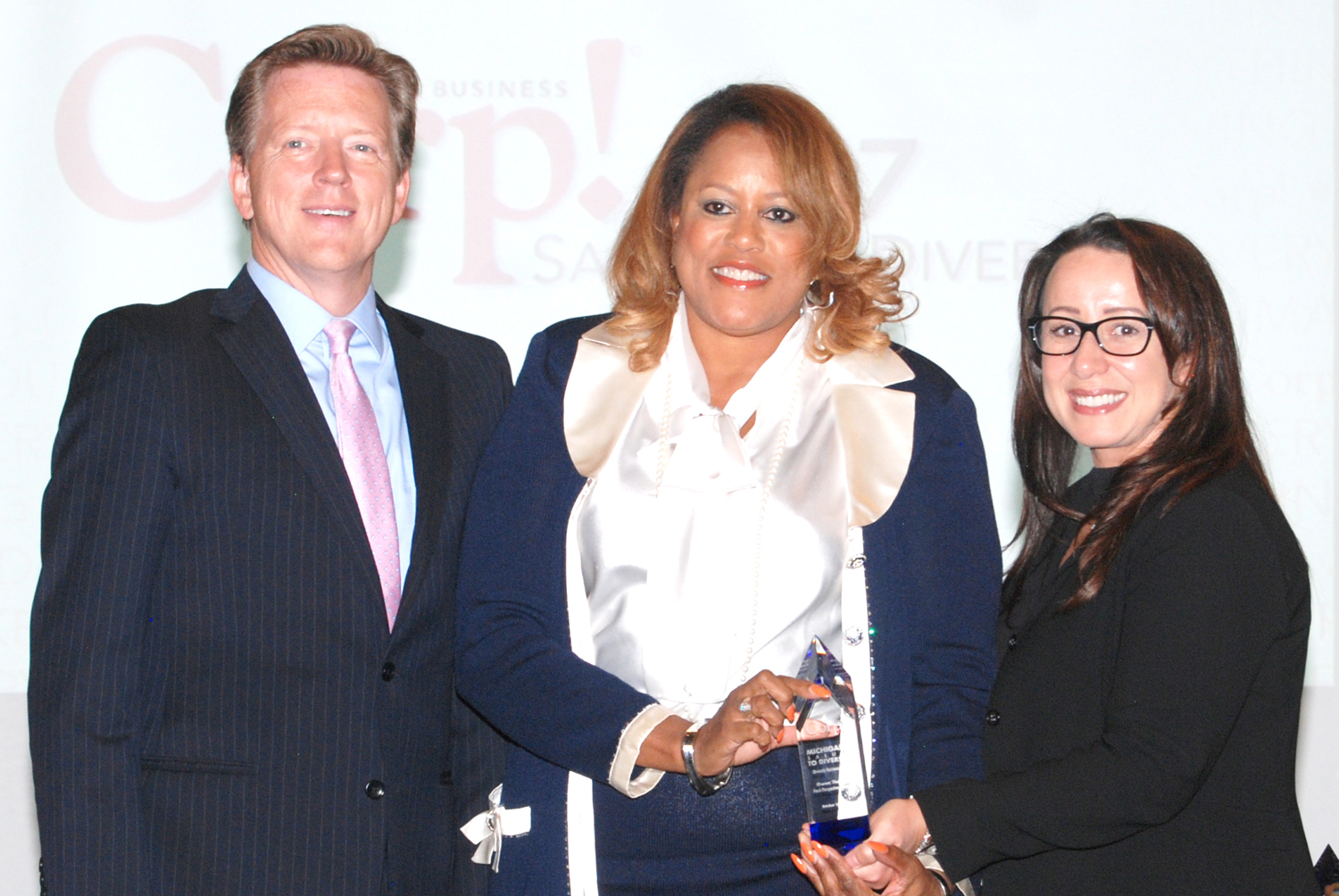 Gwen Thomas
Founder and Executive Director, Fresh Perspectives Seminars
Fresh Perspectives Seminars is a think tank that works in three areas: showing families how not to fall victim of college debt; teaching students how to win scholarships and preparing them to be globally competitive; and educating entrepreneurs on how to do business with Fortune 500 companies and assisting companies with engaging the community to develop their next generation of workers. "We conduct seminars, workshops and speak at events surrounding these areas, the subject of our books and articles," said Gwen Thomas, founder and executive director, who has spoken to nearly 8,000 people in 18 cities, 10 states and two countries; reached 1 million people in media outlets, and helped a diverse population win more than $4 million in scholarships.
"Diversity is the fabric of who we are as an organization," she said. "We aim to give our audiences a fresh perspective on issues facing minorities and their journey in education, business and professional development. We represent diverse populations and measure our impact on strategies we design with them in mind that help to move the barometer to success."
Jackie Thomas-Hall
Director, Diversity/Inclusion & Pastoral Care, Sparrow Health System
Jackie Thomas-Hall has overseen Sparrow Health System's diversity programs since October 2008. She previously held diversity-promoting positions at General Mills and Medtronic Inc. She describes herself on her LinkedIn page as a "highly accomplished visionary leader with domestic and international experience in implementing diversity & inclusion business strategies."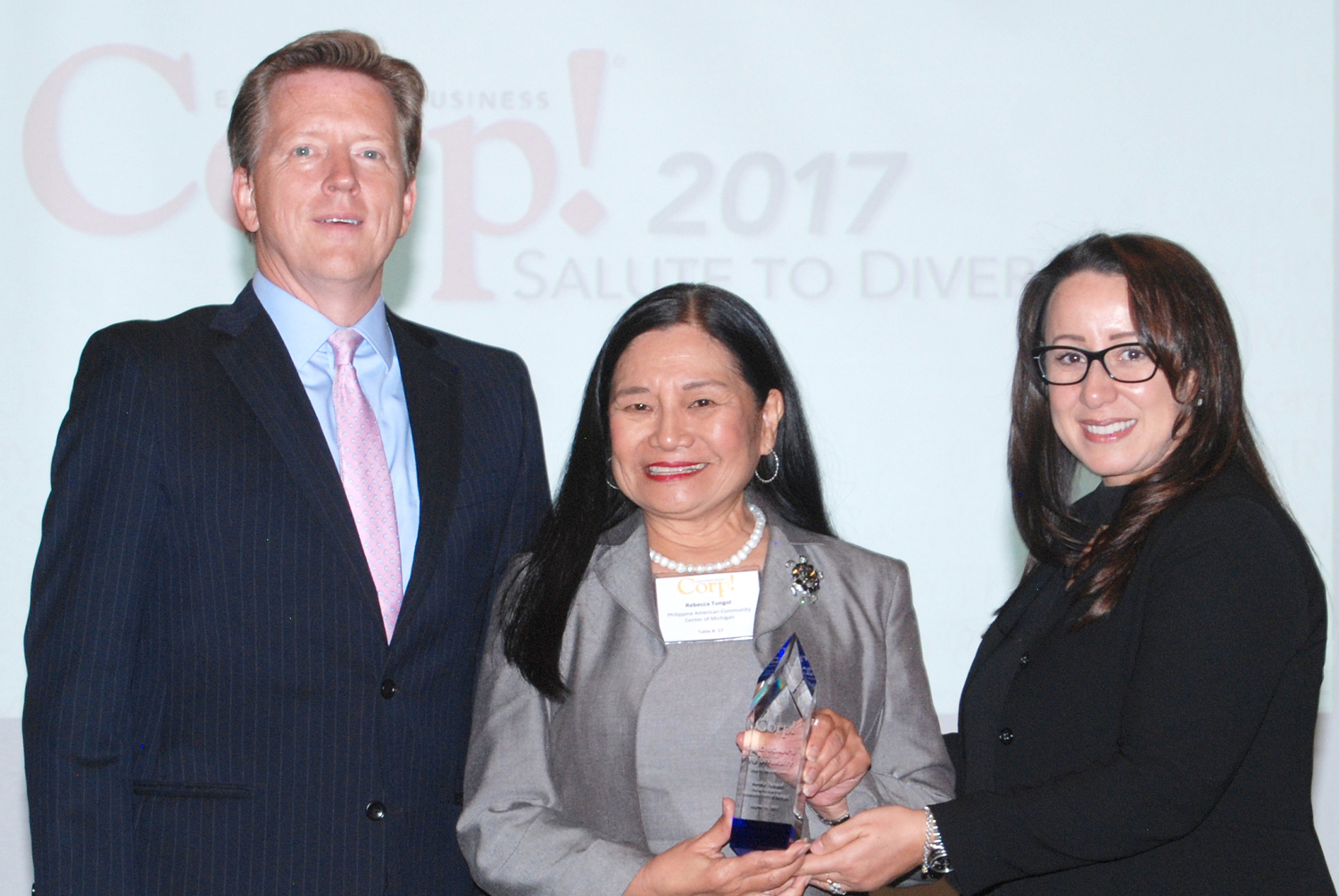 Becky Tungol
President, Philippine American Community Center of Michigan
The Philippine American Community Center of Michigan (PACCM) is responsible for operating, managing and maintaining a community center and the Filipino School and promotes, advances and preserves the Filipino culture, traditions, values and heritage by providing services and programs for the benefit of the community at large, according to its website. For example, it has hosted annual Consulate on Wheels events to spare Filipinos and Filipino Americans in Michigan the trouble of having to travel to Chicago to seek the services of the Philippine Consulate. PACCM President Becky Tungol created a committee to assist consulate personnel in such activities as processing applications for Philippine passports, renewal of passports and dual citizenship.
Mostansar Virk
CEO, EPIC Translations
Mostansar Virk founded EPIC Translations in 2005. "We are your global partner for document translation, website localization, desktop publishing and software localization requirements," the company's website states. "Whether you are expanding into new markets or wanting to stay ahead of your competitors, EPIC Translations helps break through the language barrier to increase your global market share." The Canton-based company opened a Chicago office in August.
Diversity Champions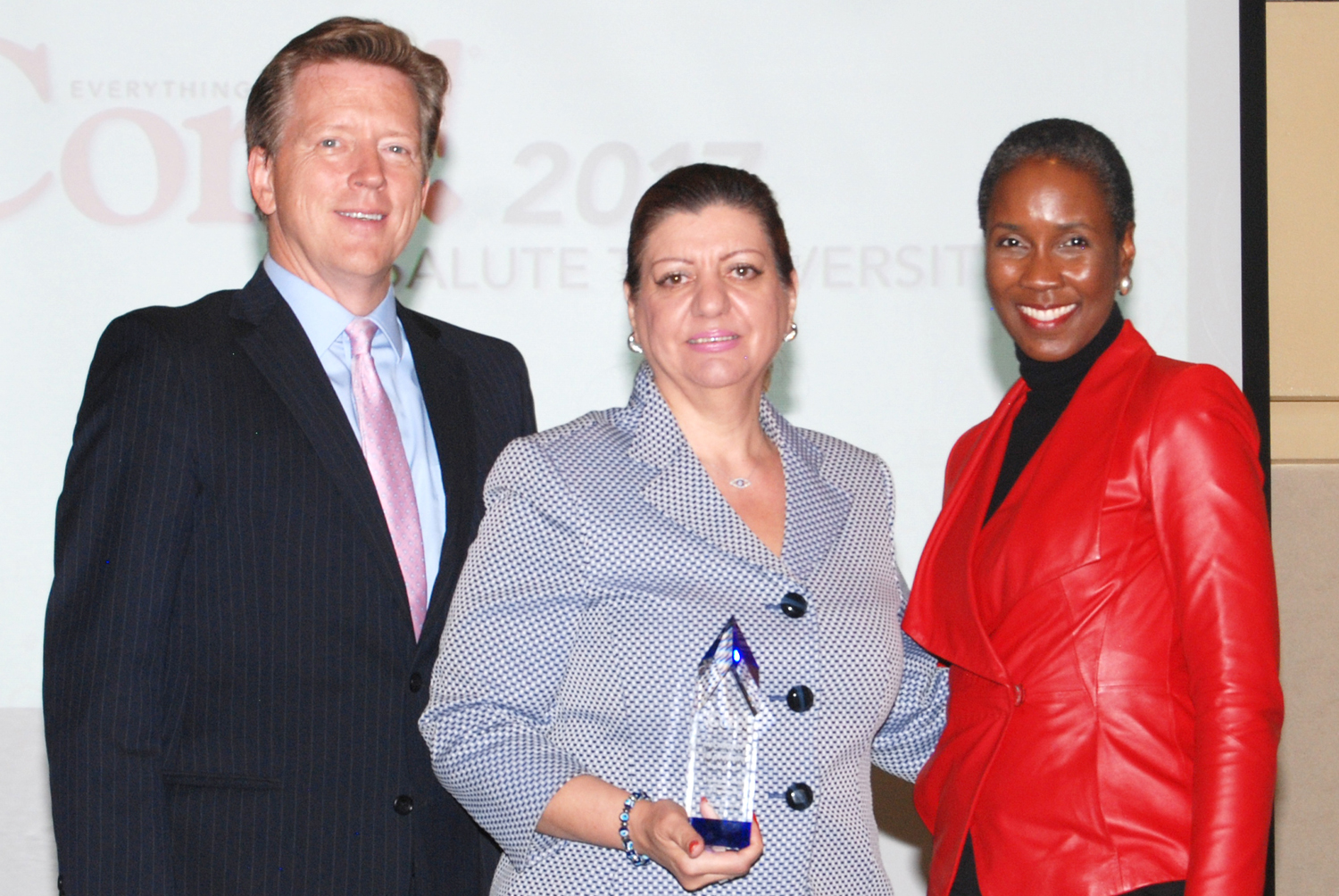 American Arab Chamber of Commerce
Dearborn
ethnicchambers.com
Since its inception in 1992, the American Arab Chamber of Commerce has grown to encompass a diverse local, national and international membership. The chamber has become the largest American-Arab business organization in the United States, stimulating economic growth by building economic and cultural bridges locally, nationally and across the globe. Domestically, the chamber is committed to strengthening its members through various programs, events and seminars. Internationally, the chamber fosters trade and establishes relationships between the U.S. and Arab countries. "Michigan's American-Arab business community has become one of the most economically affluent communities, and we believe our unwavering dedication to foster the economic viability of our members has contributed to this end," the chamber's website states.
Council of Asian Pacific Americans
Northville
capa-mi.org
The Council of Asian Pacific Americans was formed on Feb. 17, 2001, after the idea of creating a Pan-Asian American cultural organization in Michigan emerged in 2000 among Asian Pacific Americans to celebrate Asian Pacific American Heritage Month. The seed money for the organization was raised from DTE. CAPA aims to unite Asian Pacific Americans and the community at large through culture, education and community service.
Easterseals Michigan
Auburn Hills
www.easterseals.com/michigan
Easterseals has been helping individuals with disabilities and special needs, and their families, live better lives for nearly 100 years. From child development centers to physical rehabilitation and job training for people with disabilities, Easterseals offers a variety of services to help people with disabilities address life's challenges and achieve personal goals. Easterseals also advocates for the passage of legislation to help people with disabilities achieve independence, including the Americans with Disabilities Act.
Great Lakes Women's Business Council
Livonia
www.greatlakeswbc.org
Great Lakes Women's Business Council is a nonprofit organization whose mission is to support the growth of women- and minority-owned businesses. It provides women's business certification, business education and counseling, and loans up to $ 50,000 open to all small businesses in southeastern Michigan.
"Our mission is to support diverse businesses, which we do by providing business development and growth tools to them," said Michelle Richards, executive director. "The nationally recognized WBENC Women's Business Enterprise certification is the most effective tool. We currently have 1,120 certified women-owned businesses."
Diversity is a primary value of the organization, both in the services it provides and in the makeup of its staff and board. "The inclusion of diverse individuals with different experiences and skills has made us a stronger and more impactful organization," Richards said. "Great Lakes WBC promotes an inclusive workplace by prioritizing diversity when hiring. We measure progress and impact by how effective we are at communicating and engaging our constituents and how well they can see themselves in the organization."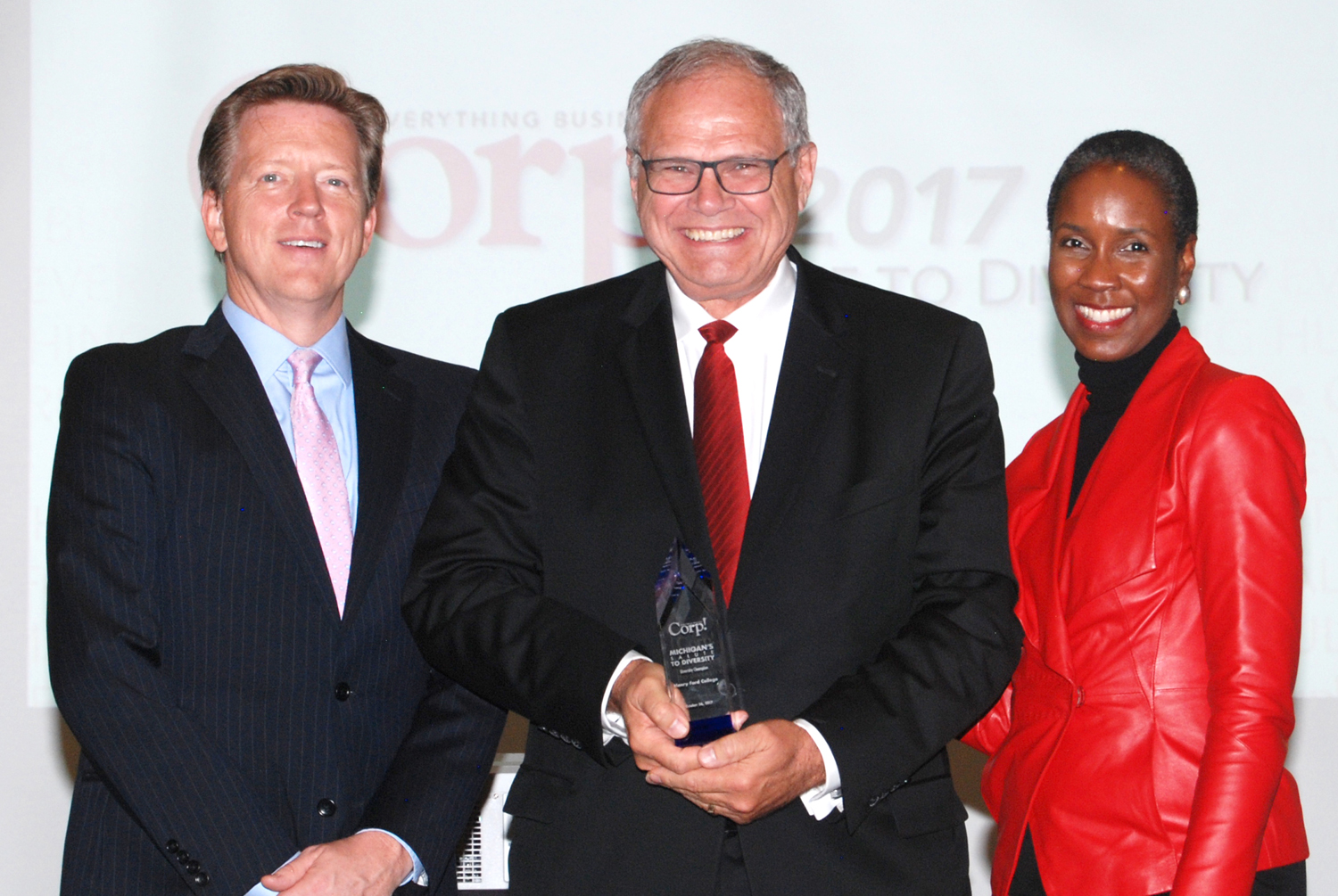 Henry Ford College
Dearborn
www.hfcc.edu
HFC is dedicated to preparing students for a rapidly changing world and workplace by offering more than 120 associate degree, career and university transfer programs. Additionally, the college offers a bachelor's degree in science in culinary and hospitality studies, as well as 3 + 1 programs with university partners. Part of its mission statement states "we show respect for one another when we celebrate diversity and inclusiveness."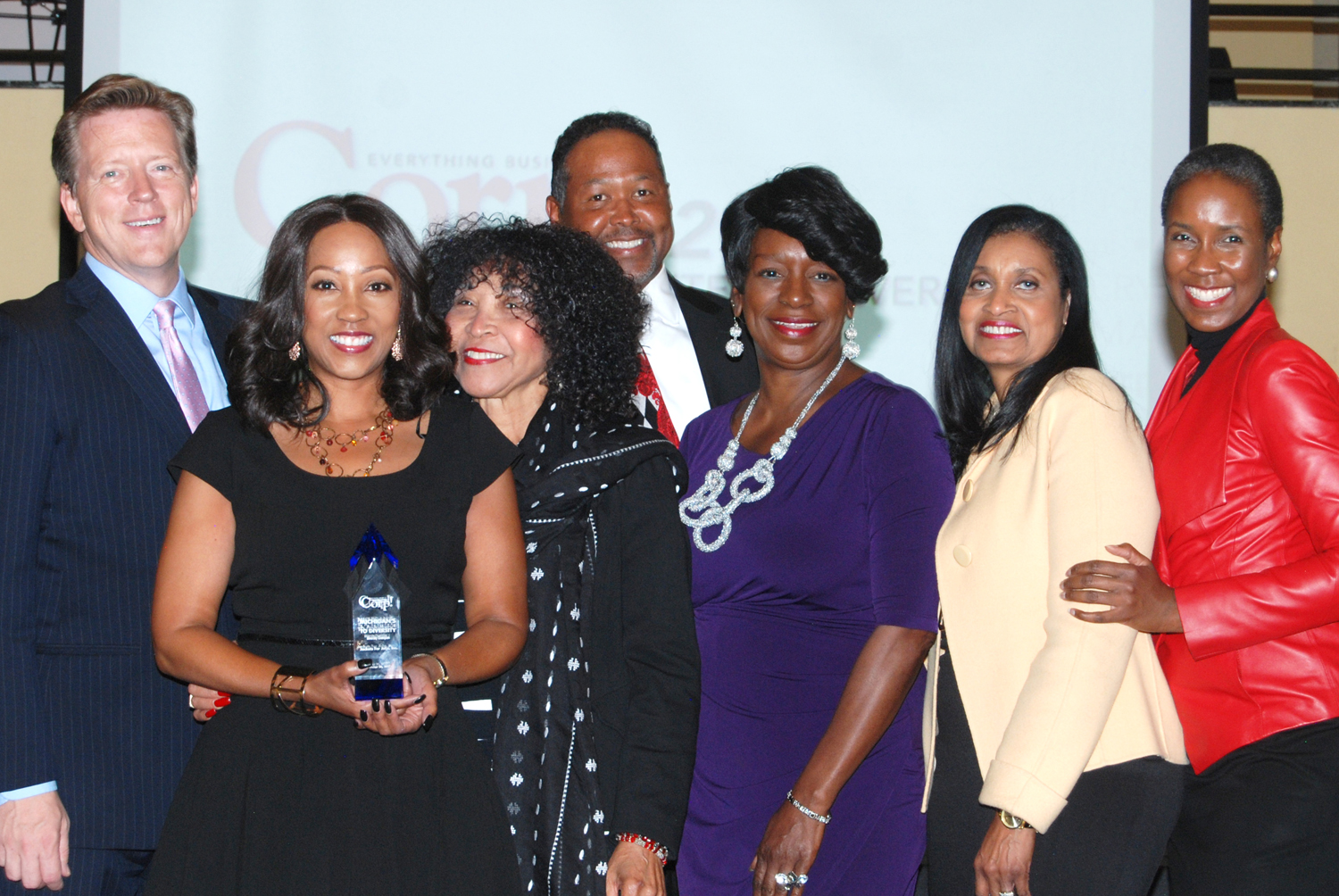 Jackets for Jobs
Detroit
www.jacketsforjobs.org
Jackets for Jobs' mission is to provide career skills training, employment etiquette and professional clothing to job seekers. To fulfill this vision, it provides job seekers with interview training from experienced professionals and high-quality clothing to impress employers. Since opening its doors in 2000, Jackets for Jobs has helped more than 20,000 clients achieve their job-seeking goals, its website states.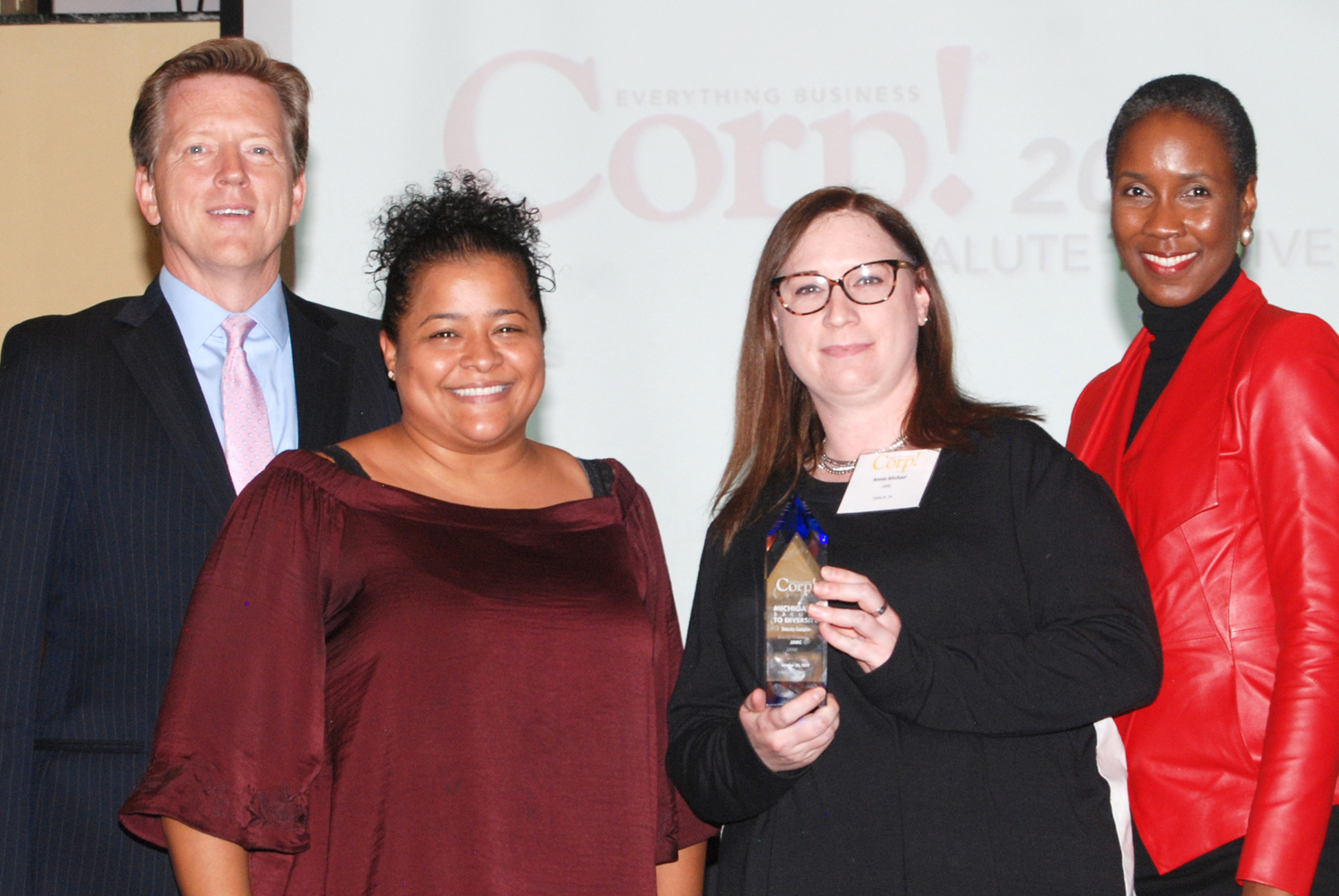 JARC
Farmington Hills
www.jarc.org
JARC is a nonsectarian, nonprofit organization founded in 1969 by a group of parents concerned about the future of their children with developmental disabilities. Today, it is committed to providing a rich continuum of services — from in-home respite care for children and young adults, to independent living services and group homes for adults.
"JARC promotes diversity every day by erasing barriers and enriching the lives of people with developmental disabilities," said interim CEO David Carroll. "Through mentoring, job coaching and social activities, JARC is continuously providing opportunities for the people we served to make a positive impact in their communities."
For employees, it provides a variety of classes and experiences that continuously promote diversity awareness. The "University of JARC" is busy year-round with classes such as multicultural learning, sensitivity training, the culture of gentleness, American Sign Language and promoting minority internships.
"A diverse workplace represents the real world," Carroll said. "Care and compassion, means of communication and overall company morale are greatly improved when you have the resources and experiences of many to provide such an important service to other people and their lives."
Michigan Operation Freedom Outdoors
Ann Arbor
miofo.org
Michigan Operation Freedom Outdoors (MiOFO) is a collaborative partnership whose mission is to provide outdoor recreation opportunities to wounded veterans and individuals with health challenges, and to coordinate a support network that facilitates their recovery through connecting with nature. MiOFO activities are centered on the Michigan Department of Natural Resources-managed Sharonville State Game Area, where services such as tracked wheelchairs and accessible hunting blinds are offered.
National Veteran Business Development Council
Detroit
nvbdc.org
The nonprofit National Veteran Business Development Council is the only third-party Veteran Owned Business Certification program in the United States.
The council was created for the purpose of providing a credible and reliable certifying authority that would ensure that valid documentation exists of a business's veteran ownership and control. "Many lucrative businesses opportunities are available to veteran-owned businesses through the supplier diversity programs offered at many companies and government agencies," the council's website states. "In fact, the total spend available to qualifying businesses is estimated to be in excess of $80 billion annually."
Sisters Code
Detroit
www.sisters-code.org
Sisters Code's mission is to educate, empower and entice women ages 25-85 to explore the world of coding and technology. Participants learn to code during its Weekend Website Warrior Program.
"Sisters Code is awakening the mature geek by promoting diversity of gender, race, ethnicity, age, socioeconomic status, education and thought," said founder Marlin Williams. "Many of the STEM programs are focused on younger children, while Sisters Code includes older women who too can excel in the field of technology."
Gender diversity has added richness to the Sisters Code experience. "The women are afforded an opportunity to learn, explore and grow in a safe place surrounded by other women who are on the same journey," Williams said. "We intentionally select women instructors as it's important and powerful for the women to see people who 'look like them' who are working in the tech field. It further leads to belief that they can do it as well."
Techstars Startup Week Detroit
Detroit
detroit.startupweek.co
Techstars Startup Week Detroit is an inclusive event that seeks to both identify and serve all the many diverse segments in Detroit's startup ecosystem. Its goal is to give each community what it needs to thrive as an entrepreneurship ecosystem. For Detroit, that means recognizing that the community is 80 percent black and has both a high percentage of female entrepreneurs and a high percentage of Hispanic and Arabic entrepreneurs.
Techstars Startup Week Detroit designed both its marketing and program development strategy around being sensitive and inclusive to the many communities in Detroit — entrepreneurs of color, female entrepreneurs, new Detroit residents, existing Detroit residents, student entrepreneurs, mature entrepreneurs, small-business owners, non-English-speaking entrepreneurs, beginning entrepreneurs, high-growth entrepreneurs, etc.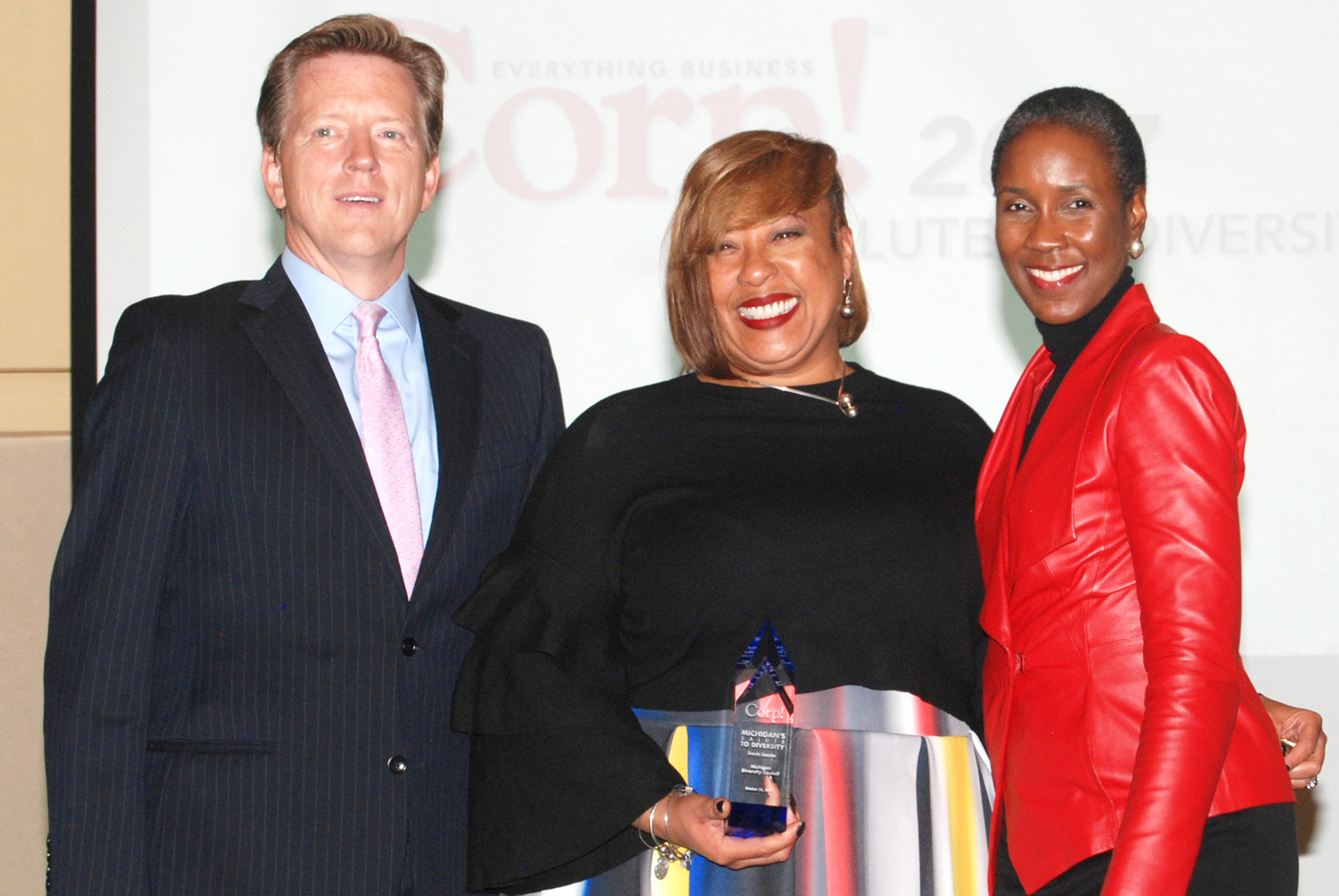 The Michigan Diversity Council
Oak Park
michigandiversitycouncil.org
The mission of the Michigan Diversity Council (MIDC) is to enhance appreciation for and understanding of the value of diversity and inclusion in the workplace. MIDC champions diversity as a business imperative and serves as a resource for organizations seeking to develop their diversity and inclusion efforts. Launched in April 2009, the organization complements existing diversity initiatives in Michigan by providing ongoing learning opportunities, discussion and best practice sharing among leading companies and diversity professionals, its website states.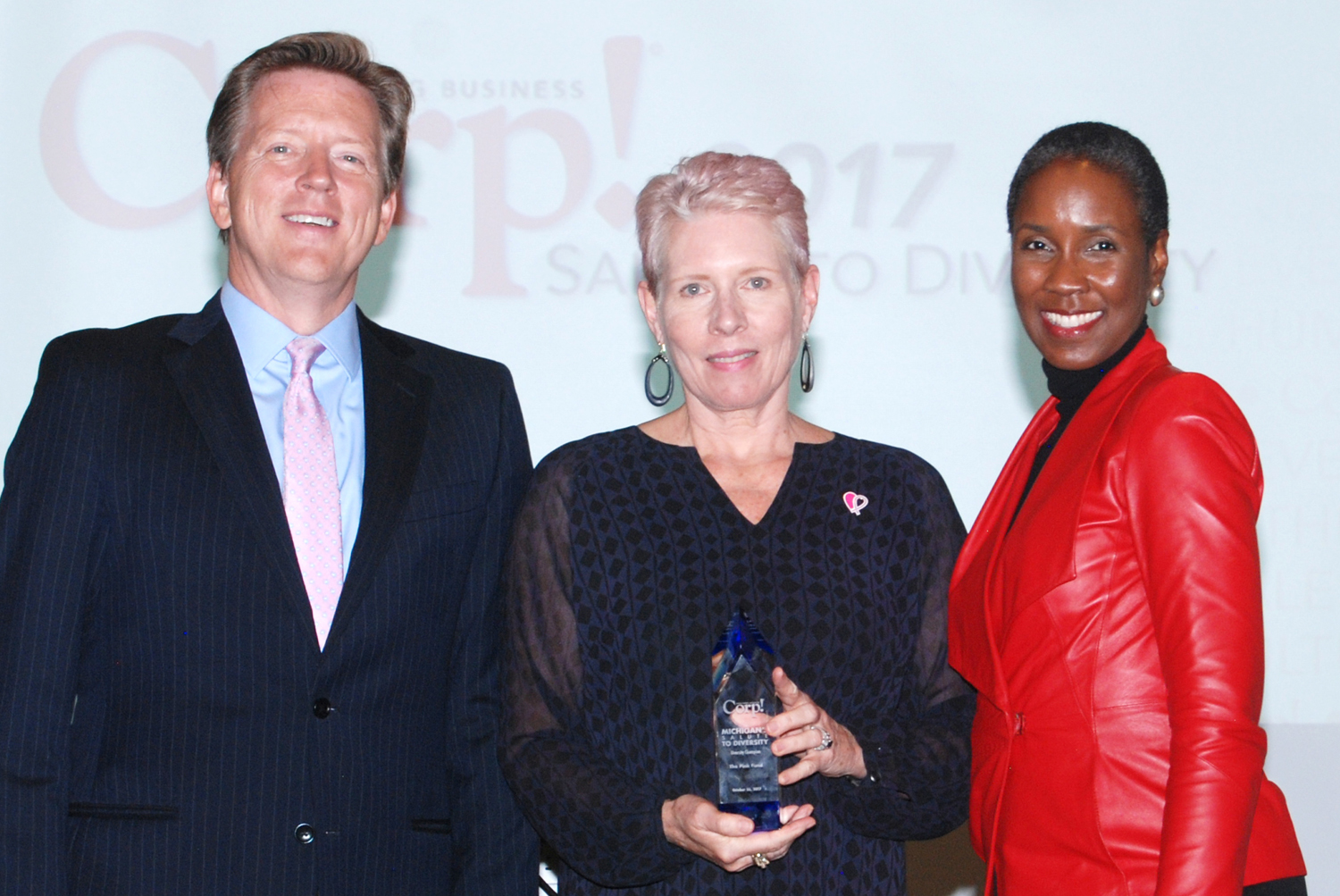 The Pink Fund
Bloomfield Hills
www.thepinkfund.org
The Pink Fund is a breast cancer charity whose mission is to help alleviate the side effects of cancer-related financial toxicity by providing up to 90 days of nonmedical financial assistance for breast cancer patients in active treatment. Qualified patients are supported by bill payments to their creditors for housing, transportation, utilities and insurance. Since its founding in October 2006, the Pink Fund has paid out more than $2.3 million on behalf of 1,754 survivors in treatment.
"As an organization that provides financial assistance to individuals across the United States from a diverse population of age, sex, race, ethnicity, culture, education, job and socioeconomic status, we are mindful to show empathy even if our diverse team of employees and volunteers has little understanding of how those we help live and think," said Molly MacDonald, founder and CEO. "We work hard to always seek to understand and to train around sensitivity to biases we may unwittingly bring to our work. To that end we work in pairs when qualifying patients so that no one person brings a bias to the decision making process."
The world is no longer divided into black and white, MacDonald explained. "And while racism is still rampant and people can still be hateful to one another, as the lines around color, faith, ethnicity, education and socioeconomic status begin to blur, we become better as we live, work and play together," she said. "With understanding, empathy and tolerance for our differences, we can celebrate that while we may look and act different, as human beings we are all seeking the same thing — love, acceptance and respect."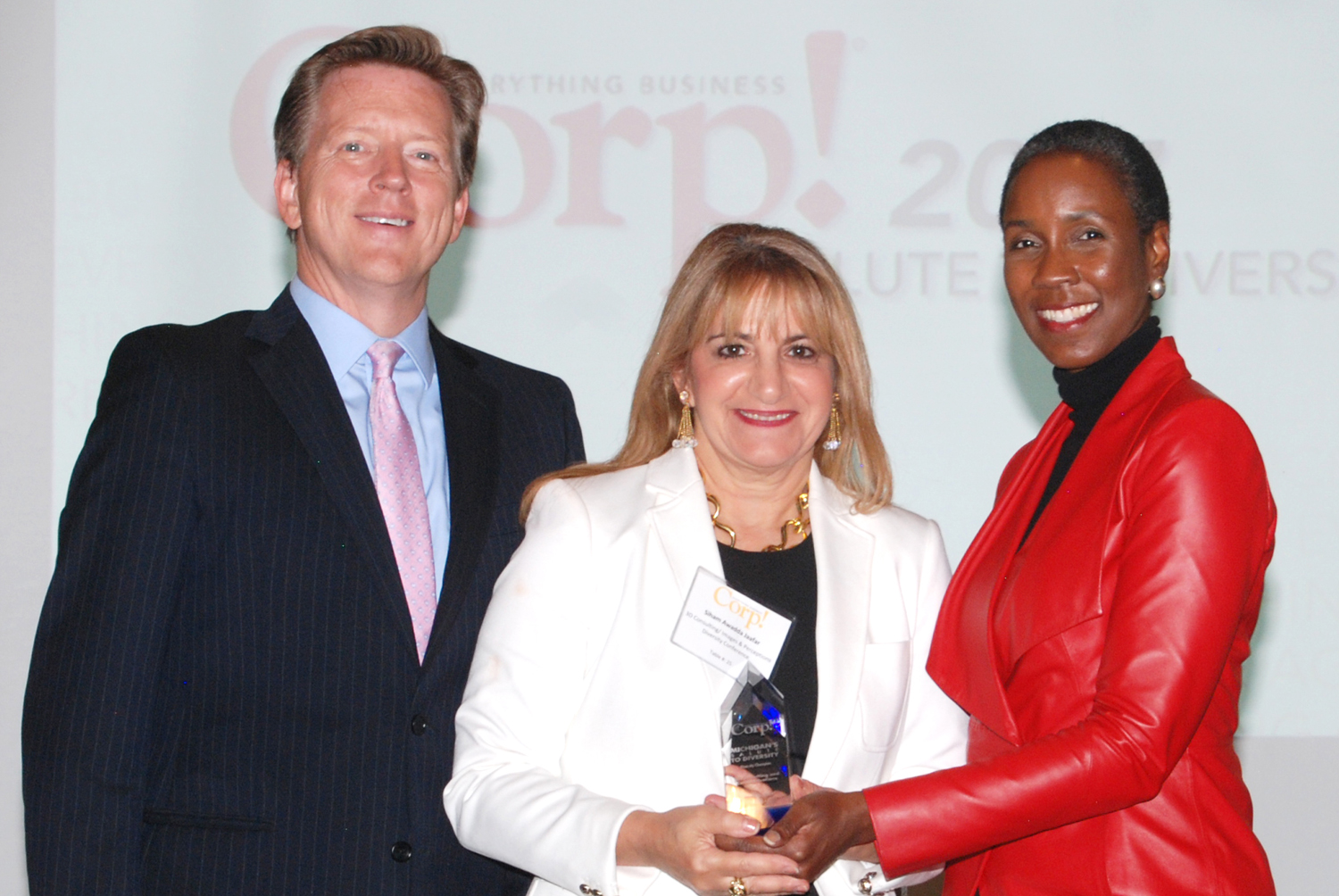 3D Consulting and Communications
Dearborn Heights
3dconsults.com
The 3D Consulting and Communications team engages in diversity training and bringing to light the importance of knowing your environment and understanding the various cultures, ethnicity, religious variations, habits and traditions of those you work with, live with and share communities with, said Siham Awada Jaafar, president and CEO.
Specializing in diversity training for educators, government and law enforcement agencies, as well as corporate and community organizations, 3D reaches those who are the decision-makers and who can adjust policy and procedure in a positive and effective manner given their knowledge of the needs of their constituents, employees or community members. "Our team also volunteers its time and efforts in producing a stellar conference to provide tools to successfully promote diversity, increase awareness, improve cultural competency, build bridges and create networking opportunities among communities," Jaafar said. "The conference is recognized with numerous national and local awards and is deemed as the premier conference on diversity sought out by employers, communities, law enforcement and professionals nationwide."
Assumption, suspicion, fear, and intolerance are factors that undoubtedly lead to prejudice, stereotyping and tragedy, Jaafar said. "Today's media focuses on what divides us as a nation," Jaafar said. "Through the Images and Perceptions Diversity Conference and training sequences, we break down barriers, clear images and correct bias misconceptions that we as a nation tend to adopt given our informational highway, which at times lacks factual and viable substance."
Diversity is the essence of why 3D Consulting and Communications/Images and Perceptions exists. "It is a concept that drives our daily operations and creates our agenda moving forward," Jaafar said. "The present environment has challenged us all in regards to maintaining and encouraging a cohesive community, city and country. The current headlines have challenged our core as well as our ability as a nation to adhere to our values, our constitution and to the integrity of our commitment to freedom."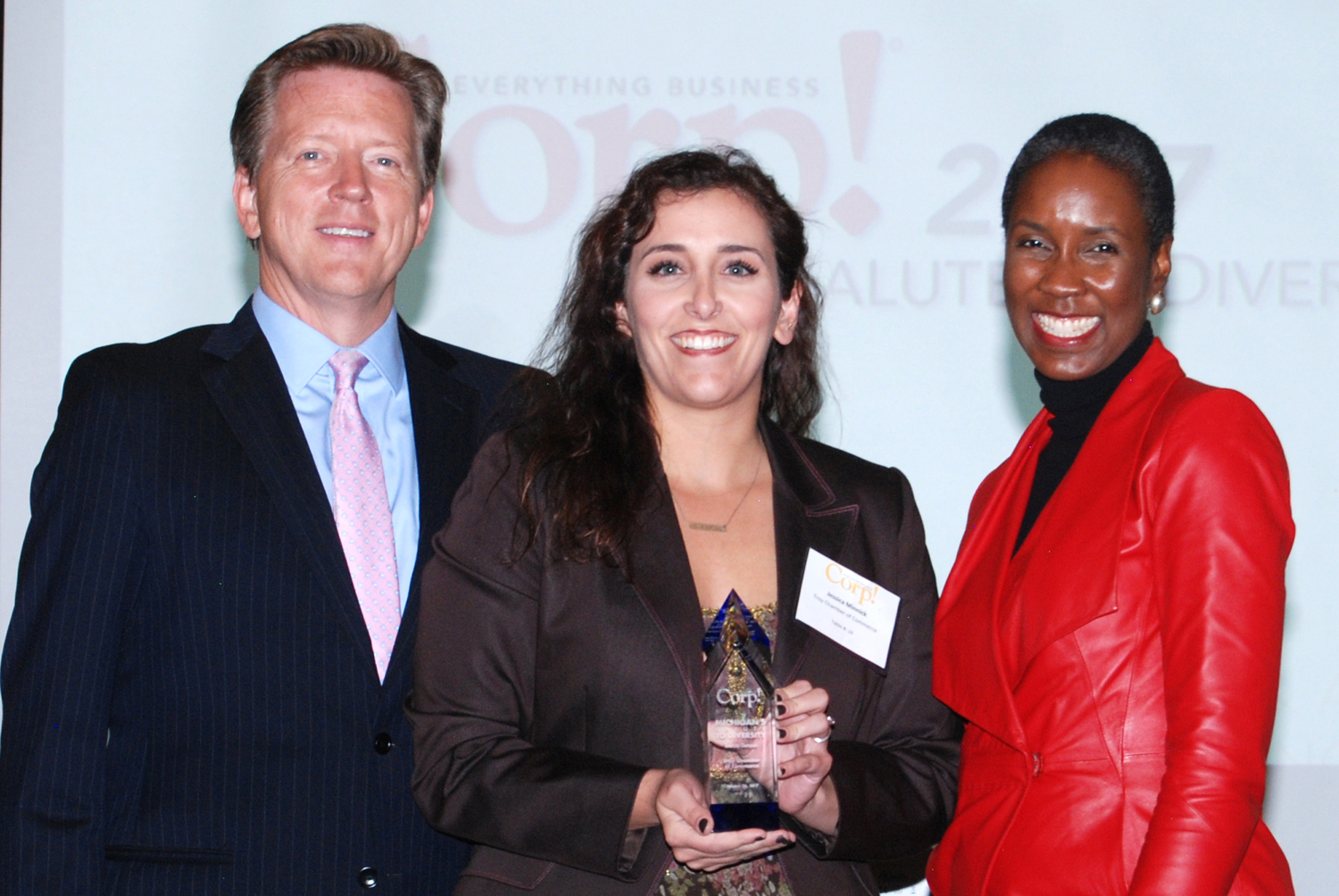 Troy Chamber of Commerce
Troy
troychamber.com
The Troy Chamber of Commerce is a membership-based nonprofit organization focusing on providing networking, marketing and educational opportunities to the business community in Troy, as well as in the surrounding areas. The chamber promotes a Women's Business Forum committee that looks at issues surrounding women in the workplace. Each year this committee assists in coordinating Top of Troy, a panel of local female executives who discuss their succession to leadership positions within a variety of types of businesses. The Troy chamber also has a young professional network that focuses on educational and networking opportunities to the younger generation of up-and-coming professionals.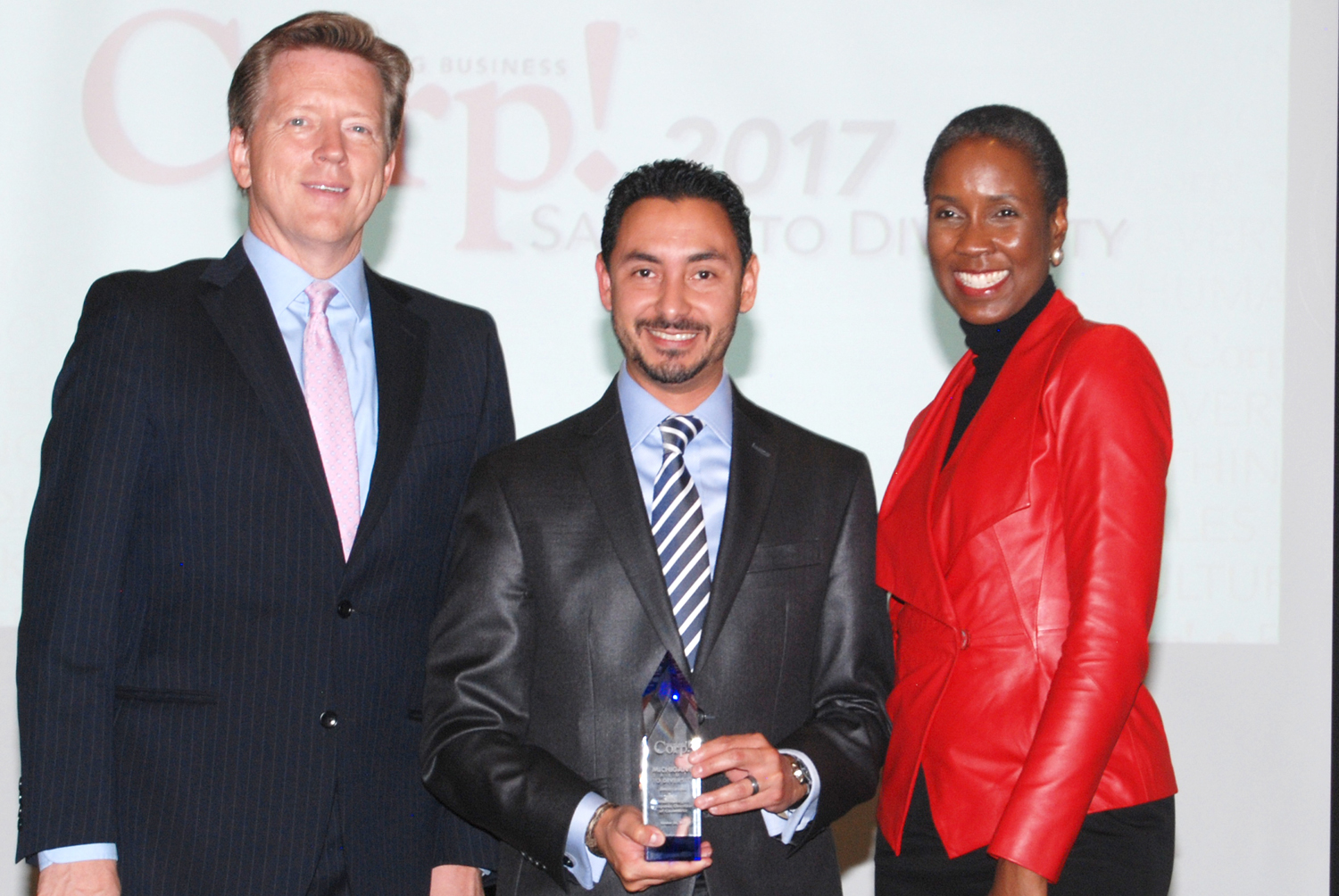 West Michigan Hispanic Chamber of Commerce
Grand Rapids
www.hccwm.org
The West Michigan Hispanic Chamber of Commerce is dedicated to working with all members of the community to increase the economic advancement of Hispanic-owned business and assist the professional growth of Hispanic business leaders in West Michigan.
"We also have a Targeted Business Committee that focuses on minority contractors," said CEO Guillermo Cisneros. "The mission of this committee is to identify the Hispanic contractors and help them in the different areas of their business to become successful." At the same time, the chamber represents these contractors and helps them connect with different projects and opportunities throughout the community.
"We exist because diversity exists in West Michigan," Cisneros said. "More and more, the West Michigan community is partnering with us in different initiatives in order to bring diversity to the daily operations and activities in different sectors of the community. We help the rest of the community to connect with the Hispanic sector in West Michigan."
The chamber offers programs that help Hispanic businesses to be successful and bring their operations to the next level. It also conducts business workshops in Spanish with different topics each month brought by Latino consultants and experts in their fields.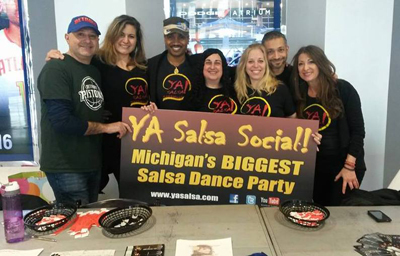 YA Salsa
Farmington Hills
www.yasalsa.org
YA Salsa is a Michigan nonprofit organization of hardworking volunteers who place their profits from monthly salsa dance socials back into the organization to help promote salsa dance to a diverse community by bringing in out-of-town special guest instructors and performers, presenting live bands and engaging with the community in various ways. "Our mission is to give back the joy that we have found from this incredible art form to the metro Detroit area and beyond," said Director Samer Georges.
The group started 13 years ago with the name "YA" Salsa = "Yoruba Andabo," which means place of friendship in an African tribal language. "That is what we strive to always do — bring the joys of salsa dancing to an ever-growing, diverse (all races, ages, religions, etc.) and inclusive family," Georges said.
Diversity is innate to the culture of salsa dancing, Georges said. "When one attends our events, it is clear that regardless of race, culture, religion, skin color or age, we all dance together in harmony," Georges said. "Word-of-mouth is probably the best public relations for us, and the diversity that ensues is a result of that. In addition, we also strive to advertise to diverse communities via digital media, TV, newspaper, and street promotions."