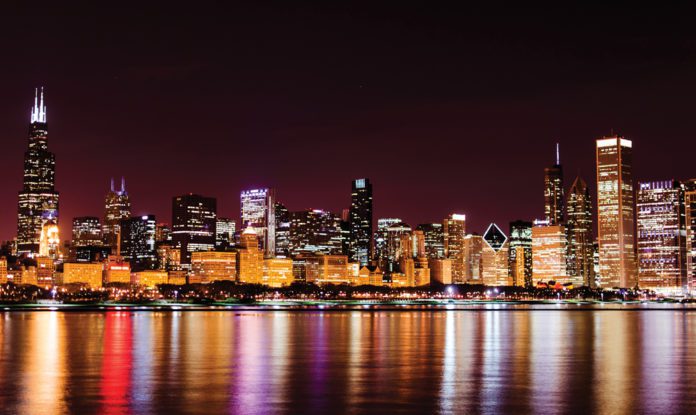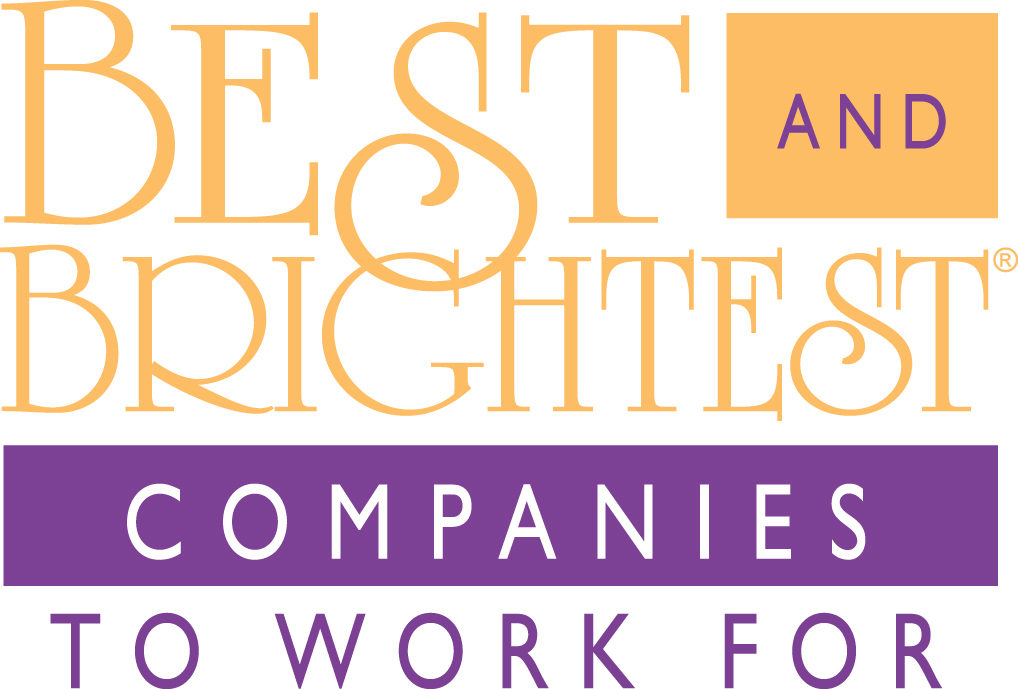 Every company wants to build an organizational environment that, from a workplace standpoint, sets it apart from other companies.
Hundreds of companies who've done just that – according to the people who work for them – convened at the Renaissance Chicago Downtown Hotel Sept. 16 for the 2019 "Chicago's Best and Brightest Companies to Work For" celebration, honoring those companies who've done it the best.
It was the first time the event was hosted in downtown Chicago. In keeping with the "Wake Up With the Stars" theme, attendees were greeted with mimosas and red-carpet interviews from long-standing and some first-time winners.
The event drew more than 450 attendees, including some there for the Best and Brightest National Summit, featuring seven exhibitors, with a chance to network with guests and hear the panel and keynote speaker.
The event honored 176 companies, including 33 first-time winners.
Best and Brightest Companies to Work For President/CEO Jennifer Kluge moderated the panel, which included:
Tony Chimino, president/CEO of Assurance – Insurance Agency of Chicago, a 14-year winner, seven-time national winner and 10-time elite winner.
Jennifer Dean, President and CEO of Dean's Professional Services – Staffing firm out of Houston, Texas, an eight-year Houston winner and four-time Houston elite recipient.
Heather Baker, Chief Operating Officer and Managing Partner at Southwest Michigan First – Economic Development firm, a seven-year national Best and Brightest winner, eight-year West Michigan winner, eight-time West Michigan elite recipient and five-year Michigan Wellness winner; and
Tracy Hagen, Human Resources Director – Great Lakes Region for Turner Construction, a national Best and Brightest winner, 12-year Chicago winner, eight-time Chicago elite recipient, 12-year Metro Detroit winner, four-time Metro Detroit elite recipient, and an Atlanta Best and Brightest winner.
The panel's discussion centered around statistics and strategies to improve the trust between leadership and their team, developing the talent within, alternatives to performance reviews, and refreshing your recruitment process.
Ignite Keynote speaker, Dr. Gustavo Grodnitzky, author of "Culture Trumps Everything: The Unexpected Truth about the Ways Environment Changes Biology, Psychology, and Behavior," was dynamic and inspiring to the audience.
Event organizers said everyone "left the ballroom feeling like he touched their souls. We received raved reviews of his presentation on how leaders have the opportunity to shape their cultures in ways that foster positive outcomes for all stakeholders."
Judy Hsu of ABC 7 Chicago and Pat Cassidy of WBBM radio served as Mistress and Master of Ceremony for the awards, which incorporated movie themes from "National Lampoon's Vacation," "Grease" and "Rocky" with music to coincide with the groups.
Following are the 2019 Chicago elite winners and a list of all of this year's Best and Brightest Companies:
ELITE WINNERS
Communication and Shared Vision
Echo Global Logistics
Community Initiatives
Assurance
Compensation, Benefits and Employee Solutions
FONA International, Inc.
Diversity and Inclusion
Milhouse Engineering and Construction, Inc.
Employee Achievement and Recognition
MotherG
Employee Education and Development
TransTech
Employee Enrichment, Engagement and Retention
MONDO
Recruitment, Selection and Orientation
CoSourcing Partners
Strategic Company Performance
LaSalle Network
Work/Life Balance
Procuretechstaff
The Best of the Best Small Business
CKL Engineering
The Best of the Best Medium Business
Turner Construction
The "Best of the Best" Overall Category
Paylocity
Winners:
American Academy of Pediatrics
American Society of Anesthesiologists
Arco Murray National Construction
Healthcare Financial Resources
Institute of Food Technologists
International Contractors, Inc.
Kutchins, Robbins and Diamond, Ltd.
Lake Forest Graduate School of Management
Milhouse Engineering and Construction, Inc.
Mutual Trust Life Insurance Company
North American Polymer Company
Olson Agencies – American Income Life
Premier International Enterprises
Sears Hometown & Outlet Stores, Inc.
Seismic Software
Total Technology Solutions Group
Wespath Benefits and Investments
Wow! Internet, Cable and Phone