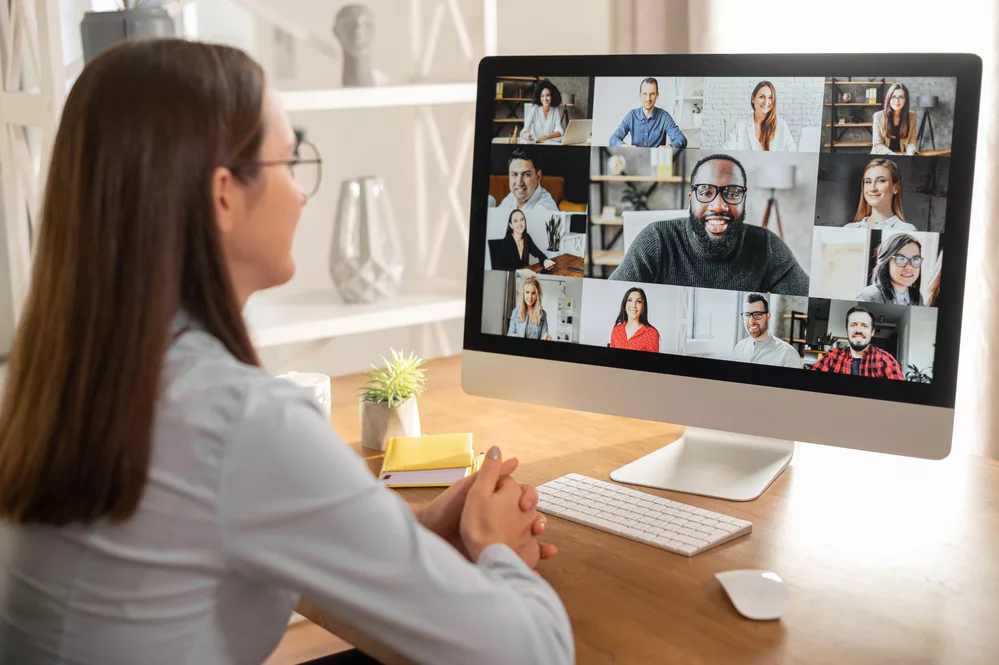 The way employers manage business meetings has changed since the Covid pandemic – perhaps forever. On- or off-screen video conference programs designed to simplify the meeting process had been around for years but were more of an exception rather than the rule.
However, the emergence of Zoom in the months following the pandemic and the continued growth of Microsoft Teams during that time have created two seemingly dominant platforms in the business and non-profit space. Data released by financial news website and portal Finbold in February 2023 revealed that Zoom was the most downloaded business app in the United States in 2022 with 37 million downloads.
The second most downloaded business app according to the Finbold data was Microsoft Teams at 25 million. The next three highest numbers of downloads were for job portal Indeed, Microsoft Authenticator and Google Chat. No other business meeting apps made the top 10 list.
In terms of revenue, the 2022 fiscal year marked Zoom's highest returns at $4.09 billion, representing a growth of 54% from 2021's value of $2.6 billion.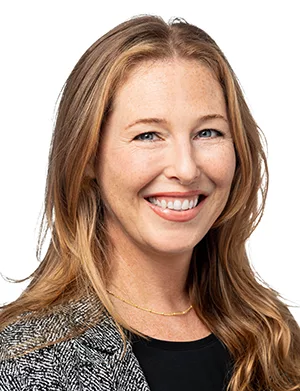 Zoom maintains popularity after the pandemic
The meeting space is much different now than it was pre-pandemic, said Lindsay Krause, chief operating officer for Special D Events, a business and community event management firm in Detroit. Most of the firm's clients are comfortable with third-party apps and programs for remote meetings, conferences, and training sessions, she said. However, attendee attention spans are shorter and large meetings tend to be smaller, whether held virtually or in-person.
Krause said that accessibility is a buzzword in the corporate meeting space, for everyday internal staff meetings, extended training sessions or virtual conferences. That makes tools like Zoom valuable because it offers both a free and paid subscription service and is easy to use. Krause uses Zoom for many internal and client meetings, and sees Teams, Google Meet and other tools used intermittently depending on the client and the goal of the meeting.
"I think Zoom really captured on the needs that companies had in the early days of the pandemic, and many became comfortable with using it," Krause said.
Zoom, however, still can't be used in every country, so international clients often prefer other tools, she said. "It really comes down to what works best (for an organization)," Krause said.
Microsoft Teams offers an enterprise platform experience
Accounting firm Plante Moran predominantly uses Microsoft Teams for its internal and external meetings, according to Michigan Group Managing Partner and CPA Laura Claeys.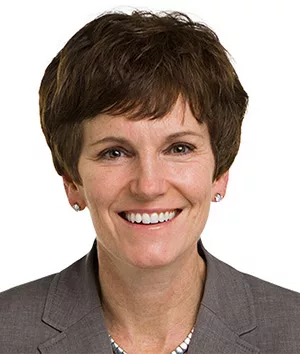 While some Plante Moran associates used Teams prior to the pandemic, its use was not as universally as now and associates were virtually never on video, she adds. Today, Plante Moran encourages but does not require its associates to be on video for internal meetings and defers to client preferences for external ones.
"I think most of us have become much more comfortable with video because for months that's all the interaction we had," Claeys said, referring to the months immediately following the arrival of Covid. "Now it can be helpful because it allows you to have meetings conveniently and still offers the ability to read body language and interact more efficiently." Teams is used more frequently by Plante Moran-initiated meetings.
Plante Moran instituted a hybrid work model based on departmental preference. It does allow associates to work at home or remotely multiple days per week, a trend that Claeys said is common with clients, as well.
"We see more clients working multiple days a week from home and one or two in the office," Claeys said. The challenge there is when some team members are working in the office and others are remote, it can be difficult to ensure that remote workers feel fully included in the meeting, and that audio is sufficient enough for them to be fully invested in the discussion."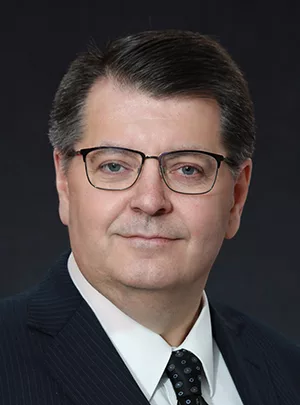 Nonprofits face other operational challenges
Non-profits were largely behind the curve in adapting to remote working tools for meetings both before and after the pandemic, said Dearborn resident Steve Ragan, a senior vice president for College Possible and a local fundraising counsel to other charitable organizations.
Yet that forced non-profits to be accommodating to multiple platforms and options.
However, Teams and Google Meet have made significant strides in Ragan's view and, combined with Zoom, comprise a large percentage of the remote meetings in which he is involved.
"Microsoft and Google have significant value proposition for non-profits with their improved product innovation," Ragan said.
At College Possible, a national organization charged with making college admission and success possible for lower-income American students, associates are spread over multiple time zones and most internal meetings are held on Teams. Professionals are camera-optional, given the understanding of the various time zones participants are in.
Smaller, more local non-profits, however, can struggle with the concept of remote meetings because they do not have the resources for technological training and investments, Ragan said, This can make it difficult for participants to adhere to remote meeting best practices.
Ragan says another challenge for non-profits is that many have trouble getting traction for in-person board meetings given how comfortable professionals are with using these remote meeting tools. While remote meetings have resulted in higher board member attendance, it often comes with less engagement among participants.
"Most boards have gone to a hybrid system, and I don't see that changing," Ragan said. "There are pros and cons, but engagement can be an issue."
Whether professionals use Teams, Zoom or another platform, Claeys believes they should be mindful of not scheduling back-to-back meetings for colleagues or clients as travel time and meeting overlap is common. "We're not just all working at home anymore so it's important to be aware of such (courtesies)," she said.