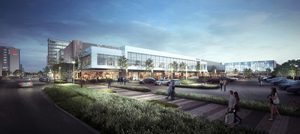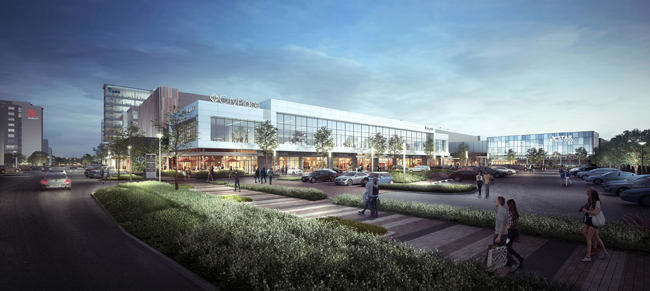 It may be an online world we're living in, but companies like Hewlett Packard Enterprise (HPE), one of two companies split off from one of Silicon Valley's iconic pioneers three years ago, still need a place to house a growing number of staff.
For HPE, the division of the former Hewlett-Packard (a separate corporation now called HP Inc.), a new campus will be taking shape as part of the CityPlace development in Springwoods Village, located in Spring, Texas.
The project is the result of a joint venture with Patrinely Group, USAA Real Estate, and CDC Houston.
The HPE development is scheduled to break ground in the fourth quarter of 2019 and will consist of two buildings located in the southwest corner of East Mossy Oaks Road and Lake Plaza Drive. It will include approximately 568,000 square feet of rentable space.
The area will become home to the fourth major corporation to be located in CityPlace at Springwoods Village, joining HP Inc. (HPI), Southwestern Energy (SWN) and the American Bureau of Shipping (ABS).
The facility to be built will support customer engagement, sales operations, supply chain and other global functions for the company, which has two groups: one that deals with servers, storage, networking, consulting and support, and another that provides financial services.
Plans for the new campus are still in development but may include a fitness center, and café with an open courtyard space adjoining the structure. There is also an expectation that LEED certification will be a goal.
Antonio Neri, president and CEO of HPE, said the city of Houston "remains a top location" for the company. "We asked our employees what they were looking for in a new site (and they said) they wanted a vibrant setting, easy access to amenities and major highways and a location close to their homes. CityPlace checked all of those boxes for us."
A representative of Patrinely Group is CEO Robert Fields, who said the opportunity to develop the campus is a testament to the attractiveness of CityPlace.
"We are creating a unique, walkable, mixed-use destination," said Fields, noting that the addition of HPE is a major milestone that reinforces the strength of the new urban center in north Houston.
The master developer of Springwoods Village is CDC Houston. Warren Wilson, executive vice president, said the organization is pleased with the continued momentum of the overall development.
Additionally, the venture recently announced the start of construction for CityPlace 1, which has 122,700 square feet of office and 26,900 square feet of ground-floor retail available for lease, located directly across from a one-acre public plaza.