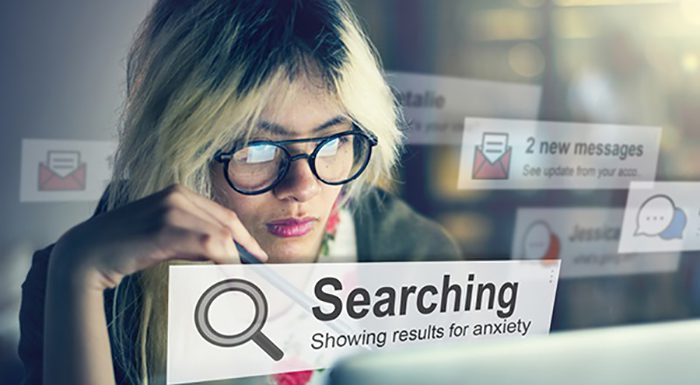 As the world shifts toward a more digital work space and marketplace because of the coronavirus, CBD companies interested in expanding their customer base and brand loyalty need to move quickly to build relationships online that will grow and develop long after quarantines and anxiety-inducing crises are past, according to the Brightfield Group.
"It's an open market at this stage," says Brightfield Managing Director Bethany Gomez, whose organization is providing real-time consumer insights and market intelligence to CBD and Cannabis brands navigating through COVID-19-induced sea-changes in the marketplace.
"Ecommerce is the new battleground and if you're not in it, you're done," says Gomez, who notes that the digital space is a particularly sticky medium.
For CBD brands, now is not time to wait, according to the market expert who notes once consumers become acclimated to online shopping and digital wholesale models, they won't be as easy to woo back.
Even small- to mid-size CBD brands have an opportunity to leap ahead of their less-nimble competitors, Gomez says. Tightening customer focus and marketing a strong brand with a distinct personality will separate those CBD companies who survive this pandemic from those that will hesitate or shrink from consumer view, she adds.
Brightfield and its marketing-insights partner Zenzi are working closely with CBD companies through individual client consultations as well as online webinars to develop insights related to consumer behavior around coronavirus, Gomez says. As a result, the CBD marketing and research firm believes there will be a huge shift in competition within the marketplace at the other end of the crisis, taking a field of about 3,500 players down to as few as 1,000, Gomez notes.
"This is a challenging environment for doing business but a strong opportunity for marketers," Gomez says. "You need to get in front of your audience and make them feel connected to your brand and the value it offers."
Immediately after the coronavirus hit the United States, Brightfield's surveys and social-listening mechanisms revealed spikes in CBD-related communication among newcomers. Longtime CBD users were also talking online about CBD and their plans for its use. As quarantines ramped up, Brightfield's tracking mechanisms revealed seismic shifts in buying behavior.
Mandated quarantines and business closures have bottomed-out of much of the wholesale market, according to Gomez, who notes that brands largely dependent on trade show and retail transactions need to shift into high gear 'yesterday.'
The consumer market has not gone away by a long shot, according to Brightfield COVID-19 reports which indicate that 33% of consumers surveyed plan to switch their buying habits and buy online.
"What we're seeing is that so many brands never took the time to develop an identity and consumer-centric brand strategy that will set them apart and make them essential to consumers," Gomez says. "in the past, we've learned that these kind of life events open people up to shifting their purchasing behaviors. Those loyalties will stick going forward."
Add the fact that these consumers are on their smartphone and laptops for hours a day, surfing websites, visiting social-media websites and chatting in Zoom-based meeting rooms and you have the perfect captive market for CBD companies, Gomez says.
"Consumers are all captive now – they're all in front of their screens, all on social media, all opening their emails. It's really the time that they're listening. If you have something to say, you need to say it now. This is an opportunity," Gomez says.
Sarah Hardwick, Zenzi founder and CEO, agrees. Her specialty firm that specializes in values-based marketing has noticed in its partnership with Brightfield on the cannabis and CBD space that people want brands that are personal and build an emotional tie, especially in uncertain times.
"People want to buy from companies that fill a deeper psychological need in their lives," Hardwick said during a Brightfield webinar on the coronavirus impact on the marketplace. "They see those purchases as an extension of who they are as individuals. … When you communicate your why effectively, you give people a reason to believe in your brand and a reason to purchase your products."
Changing environment
So what should brands do as they look at "what's next" in terms of marketing to consumers? Among her suggestions, Gomez recommends brands refine their targeting.
"A year ago, you could throw any product at the market with any brand at all and it would … stick," Gomez says. "Who was the target consumer? Everyone from grandma to a millennial to a golden retriever. … There was unstoppable hype and an open playing field. But consumers are getting more savvy. They see a lack of authenticity from across the room."
As a result, a scattershot approach will not work as coronavirus has likely changed the world and consumers for the long term, Gomez says. Brands must introduce or elevate more authentic messaging, which is critically important now. Consumers are focused in on their 'tribes' right now, so brands that don't have a sticky following will be vulnerable. They must speak directly to consumers, when people are glued to their digital devices during quarantines. Those CBD companies without brand awareness will likely not make it through.
"Really identify who you're trying to target, what your brand is about and how to develop an authentic message," Gomez says. "Most brands' strategy for 2020 was to get into as many brick-and-mortar stores as they could and get in-store recommendations. … Now, that won't work anymore. People are avoiding contact and conversations. Your strategies of depending on other people (to sell your brand) are no longer functional. They won't work. You have to as a brand speak directly to your consumer."
Emerging Trends
CBD Marketing Hub, a digital-to-door CBD marketing services company, is seeing a seismic shift in CBD brand positioning, according to its founder & CEO, Larry Berg.
"We've definitely seen increased interest in digital products, most particularly among mid-size brands," says Berg.
"Mid-sized brands are leveraging new digital platforms that allow them to get in front of CBD buyers ahead of even the largest CBD competitors," says Berg, who reports that interest in his company's keyword acquisition solutions is skyrocketing.
The organization's keyword-based solutions operate within existing ad boundaries, which currently restrict CBD health claims, while allowing brands to focus in on anxiety-, depression- and insomnia-related searches dominating search engines.
"We're already seeing economic modeling shifts within personas," says Berg, whose company monitors 3 billion online search terms. "Our targeting recommendations recognize shifts in CBD search terms, unemployment trends, government-mandated business shutdowns, and other variables that may impact consumer spending in certain markets over others."
The company also monitors data points and campaign analytics around price sensitivity, which Berg says brands will need to be sensitive to moving forward.
"As the marketplace moves toward a new 'normal,' the ability to target the right audience at the right time with the right message will become increasingly important," says Berg.