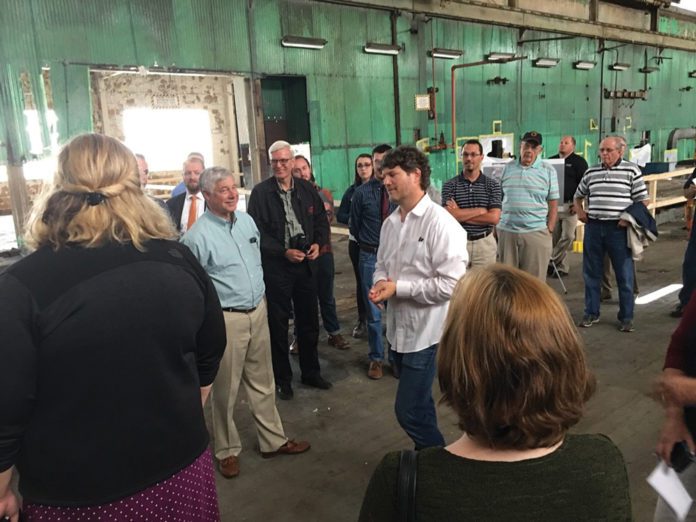 Kalamazoo County native and entrepreneur Chris Moore made his fortune in Seattle after founding Concord Technologies, a firm that pioneered the "internet fax" concept. He's also co-founder of Old Stove Brewing, an award-winning taphouse and craft brewery and restaurant located in Seattle's historic Pike Place Market.
He's now turned his attention to the $80 million "Mill at Vicksburg," a mixed-use development of the former Lee Paper Mill in Vicksburg, Mich., showcasing the history of the community. The project brings together Moore's passion for historic preservation, craft brewing, music and connecting with the community where he grew up.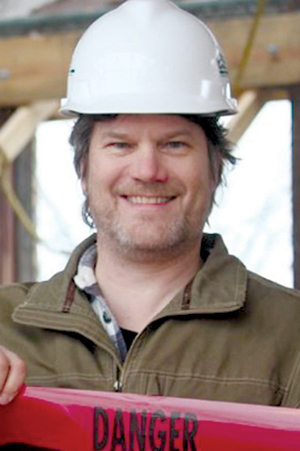 Moore was honored with the Ernst & Young's 2019 Entrepreneur of the Year in the "Mold Breaker" category for the Pacific Northwest region. Corp! spoke to him about his career and completing a major redevelopment in his West Michigan hometown.
Corp!: Did you grow up in Vicksburg?
Chris Moore: Yes. My family dates back to 1830 and was part of the first expedition that came to the Kalamazoo area. Three generations of my family worked at the Vicksburg paper mill.
Corp!: It's a pretty big jump from faxing to a craft brewery and restaurant – why start Old Stove Brewing company?
CM: I worked at a microbrewery in 1989 and have always been very fond of the industry. I really got an appreciation and love for how that industry operates. There's a lot of community … they help each other out. It's a completely different industry compared to the cutthroat telecom industry. People are able to understand product and sit in your taproom. You get a lot of immediate feedback from your customers.
With the Pike Place Market, the Concord Technologies office was at the edge of the market and I have been a patron since 1996. The market is a little like Vicksburg, you say hello to everybody and you know most everybody. There's a real communal feeling in Vicksburg and the market is sort of like that. It's a nice community inside a big city (Seattle). The other nice thing about Pike Place: It was going to be torn down and the community saved it. What was that like? In Vicksburg, the mill was going to be torn down in 2014 and we convinced the county to let us buy it and redevelop it.
I named Old Stove Brewery after our house in the woods. We had a parlor stove and spent a lot of time heating the house with it. It was one of the old beautiful stoves you would put in your living room. So I named the brewery after that for my family in Kalamazoo.
Corp!: Why invest back in the Mill at Vicksburg?
CM: It's a beautiful old paper mill, but you have to have a big imagination to think about uses for the structure and property that work in 2020; it's primarily a 1904 building used for paper making. A lot of old buildings have been torn down around Michigan. It's a shame when you cannot preserve history. The mill was the heart of the economy in Vicksburg. To tear that beautiful old building down and put in some short-term industrial park that would not provide good jobs and not provide the sort of community that you want, I didn't want that to happen.
In 2014, I wasn't quite sure what to do with it right away. We have some ambitious uses for the mill that we developed. There's quite a bit of support and belief in those uses from people all around Michigan and the U.S. We are building a destination site for conferences, music events, brewing/distilling and we are redeveloping the building to national historic standards. We have a 400,000-square-foot historic building that people will go in and out of for restaurants, pubs, three different museums … all these things to do. It's a phased development due to its size.
Corp!: What is your favorite cause?
CM: It's called Vicksburg, Michigan. We are also actively working on saving buildings in downtown. We consider the mill project to not just be the mill, but to be downtown. Bringing all the jobs and the people to the mill as a destination, it's going to bring people to the downtown, which will help businesses downtown. I am not doing this for any need for self-enrichment. This is for doing something right. I always call it a 200-year project to truly make a difference and bring those jobs back and save those buildings.