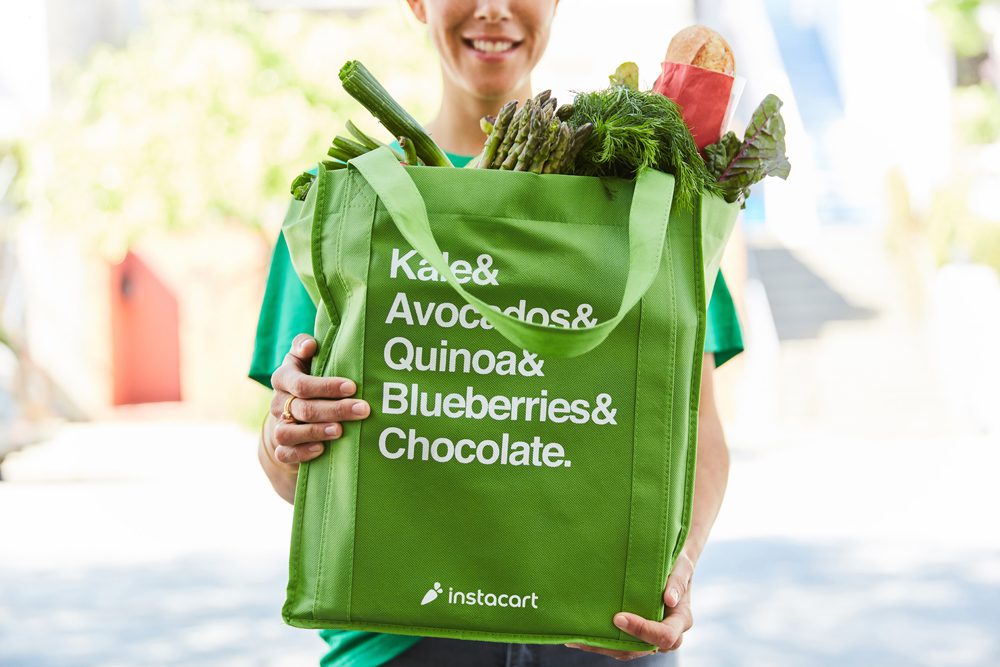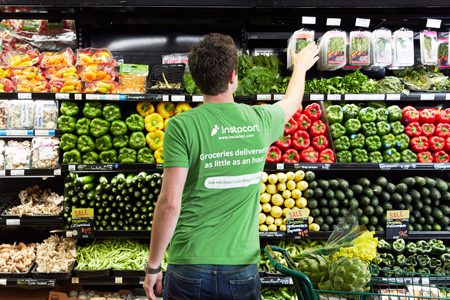 Dave Osborne may be the ultimate spokesperson for his company, a grocery-shopping service known as Instacart. That's because as a father of three, Osborne knows the challenges of buying food and other household necessities with kids tagging alongside.
Instacart is popular with anyone who wants to take food shopping out of their regular "to do" list, says Osborne, pointing out that the service's highest users are families, single people who work long hours and people with mobility issues, such as senior citizens. That said, given the nature of today's busy culture, everyone is a potential Instacart customer.
"The biggest thing we offer people is time. We give people back their time," said Osborne, general manager for Instacart's Midwest division, part of a long-term plan to launch several locations across the United States and a long-term plan to serve 80 percent of U.S. households by 2018. With that as a goal, Instcart recently started its expansion into a variety of urban and rural settings around America.
Its most recent market entry was into Southeast Michigan in the Midwest. Around Metro Detroit, Instacart Express offers a $99 annual membership (or $14.99 a month) that provides unlimited same day, one-hour deliveries of a customer's order from stores such as Kroger, Plum Market, Petco, Meijer and Whole Foods Market. In its first months in a new market, Instacart will offer the service for free as an incentive to sign up customers.
In Metro Detroit, the delivery area will cover over 1.6 million households and will also be providing more than 200 new jobs. Areas of service include the greater Detroit metropolitan area as well as larger cities such as Warren and smaller municipalities such as South Lyon and Pinckney.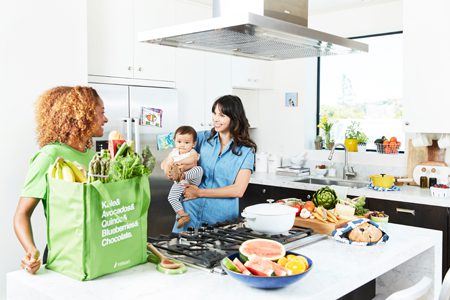 "Over the past year we've seen incredible demand in the Detroit area," says Osborne. "Expansion into Detroit gives us an opportunity to initiate service in the Michigan market. We're also excited to build a world-class shopper community, where we can offer fun and flexible jobs for our shoppers, who ultimately deliver this amazing service to the community."
Describing itself as "building the best way for people anywhere in the world to shop for groceries," Instacart says its goal in part is to "solve incredibly hard problems to create an experience for our customers that is absolutely magical." That means filling a customer's order exactly, delivering the groceries during the set perimeters and ensuring all parties – whether it is the store, the shopper or the customer – go away from the experience satisfied.
In many ways, Instacart is a high-tech company. Like most tech businesses, its office is located in California – San Francisco, specifically. It is funded by renowned investors like Sequoia Capital, Andreessen Horowitz, Khosla Ventures, SV Angel, and Y Combinator. It also works with little overhead – everything is done between the app or website, the customer and his or her personal shopper.
"Groceries really are one of the last consumer products to go to an ecommerce model," said Osborne, who noted that this trend toward meal kits, online grocery stores and delivery services is ready to grow by leaps and bounds as a result.
Shoppers like the service because it gives them exactly what they want, especially considering people's dietary needs, budget requirements and other considerations, Osborne said.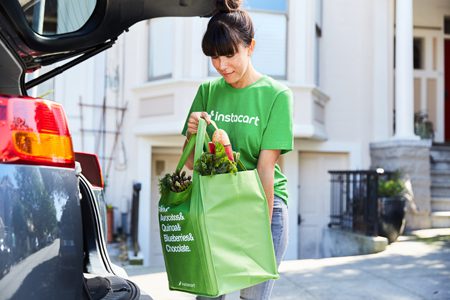 "What really makes us special is customers can shop from their favorite local stores from the comfort of their own home, their business or even on the go," Osborne said. "They go onto the website or app and they choose right up front what store they want to shop from."
Stores such as Plum Market or Whole Foods also share their data with Instacart, allowing shoppers to gain a real-time sense of what is available in the produce section or anywhere else. Typically, a shopper receives an order, fills it and can deliver it within an hour or bring it by at a set time the customer has established.
Shoppers are everyday people who need a flexible job and want to earn some extra cash. Nationally, Instacart shoppers range from mothers looking to get back into the workforce, students, small-business owners and even artists who are looking to set their own schedule, Osborne said.
Customer demand is the key aspect of how Instacart has grown, Osborne said. The company sets up new locations according to demand, using requests from potential customers as a guide. If officials notice a large number of requests coming in from a particular geographic area for the service, they will move into that zone. That is why Michigan was a prime market as well as places such as Texas and Florida.
"When we're designing the areas, we try to make it as expansive as possible," said Osborne. "That means covering the city's core areas as well as the suburbs. That's why you'll see us in places like Chicago and Los Angeles as well as Dayton, Ohio."
There's still lots of room to grow, he added, especially given how much people appreciate the service when they start using it.
"I have three kids myself, so it's just as painful for me as anyone else to drag three additional people to the grocery story," Osborne said. "It's an attractive option for lots of folks who feel like we've given them back an hour or more of their time every week."