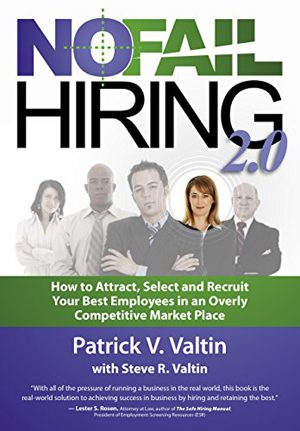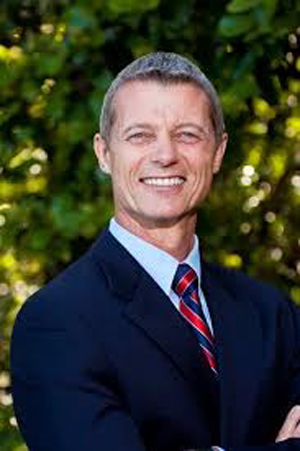 If he could, Patrick Valtin would shout his message from the rooftops: Workplace bullying is costing your business thousands in lost revenue from reduced efficiency, low morale and employee turnover.
Workplace bullying has always been a hot topic, but it is even more so in recent months with headline stories about Hollywood producer Harvey Weinstein, as well as Michael Oreskes, NPR's senior vice president for news, and others. These A-list business owners are under fire for both bullying and sexual harassment, resulting in the effective ends of their careers in their respective fields.
While their behaviors are reprehensive, the message is clear: Bullying in the workplace, whether verbal or physical, creates a disengaged employee who is unwilling and unable to contribute to a company's success. In other words, everyone suffers when a manager, executive or owner is a bully, Valtin says.
Valtin is CEO of a testing platform called HireBox.com, and he has made the study of workplace bullying his life's work. HireBox provides job-matching assessments and internal evaluations that provide information about potential and current employees. Valtin is considered an industry leader in recruiting, pre-employment assessment, personnel performance evaluation, and human resources development. He also has trained more than 125,000 people in more than 35 countries over the last 29 years.
Valtin received an MBA in International Business Studies from the Darla Moore Business School at the University of South Carolina in 1982; his clients over the past 22 years have included Ford Motor Co., BMW, Mercedes, Motorola, IBM and Century 21. His book, "No-Fail Hiring 2.0," is a bestseller on Amazon.
Valtin points to a long-term Gallup survey that only 30 percent of American workers can be considered fully engaged, or "involved in, enthusiastic about, and committed to their workplace." Of the remaining 70 percent, it's the 18 percent who are actively disengaged—not simply unhappy, but "acting out their unhappiness" while trying to undermine the accomplishments of their coworkers—who should be the greatest concern to business owners. In great measure due to the influence of actively disengaged personnel, 52 percent of an average business's workforce is "sleepwalking" through their workdays.
"The question isn't whether an average mid-sized business is sustaining revenue and personnel losses, but, rather, the extent to which they are," says Valtin. "It's vital for business leaders to create an organizational culture that encourages reporting of workplace bullying, starting with knowing how to evaluate prospective personnel and prevent bullying from happening at all."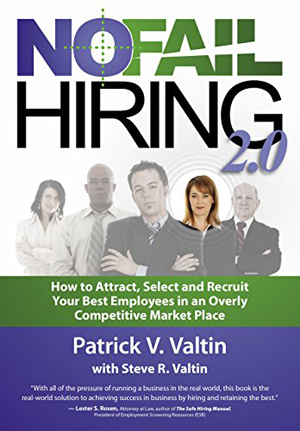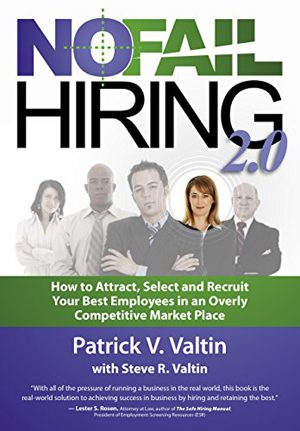 There are some ways to combat this issue in any business. For Valtin, it is especially important that his clients, mostly small businesses of about 15 to 250 employees, understand this message. That's because most workplace bullies tend to be managers – and their victims, so to speak, are the junior employees who report to them.
"I talk about this issue from personal experience," Valtin says. "For my clients, the key is on how much it costs to lose people. The current employment market is 100 percent candidate driven. The market is particularly volatile in the United States; more employees are open to new opportunities. That means when bullying in the workplace goes up, most employees will decide to change jobs."
Valtin says bullying an employee invalidates them as a worker and a person. If they feel unable to perform, they will have a poor attitude about work, feel disengaged and start to look for other opportunities at other employers.
"You cannot expect your employees to be engaged when the attitude of your managers is creating disengagement," Valtin says. "Awareness needs to be improved. You need to confront the bully. It's a leadership problem before it is an attitude problem."
Leaders need to understand that their "bad day" or rough behavior that is perceived as bullying can have an effect on workers days and even months later.
"If you tell me I'm good at nothing, you make my life miserable, I won't be productive," Valtin says. "You need to focus on employee happiness, and that starts with how and who you hire.  Companies that put a lot of attention on happiness at work are usually 20 percent more competitive than other companies in the same industry."
How you hire combined with a clearly outlined code of conduct also can reduce bullying in the workplace, Valtin says.
"Part of your code of conduct should be describing what bullying in the workplace is, and that code should make it unacceptable," Valtin says. "You also should give them a clear picture of your vision of what it means to be happy at work and put the policy in writing. You basically are educating that employees on the golden rules of the game. The code of conduct should make it clear what is acceptable and desirable in terms of attitude and relationships."
Employees should be involved in creating this code of conduct as well, he adds.
"If you develop a code of conduct with every employee, that will guarantee the policy will be naturally enforced on any bully that shows up on the team. Everyone will enforce that policy," Valtin says.