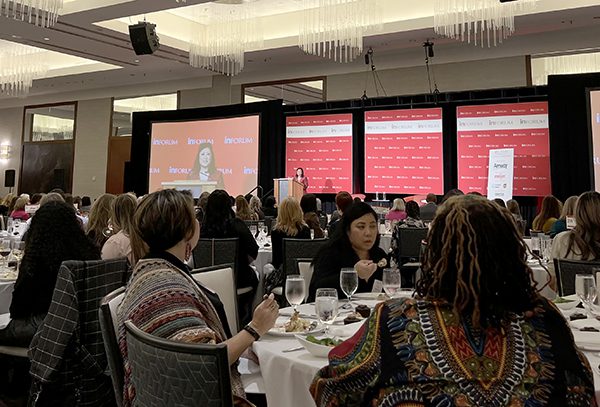 Michelle Li, an anchor and reporter for NBC affiliate KSDK in St. Louis, Mo., was doing a story about what Americans eat on New Year's Day.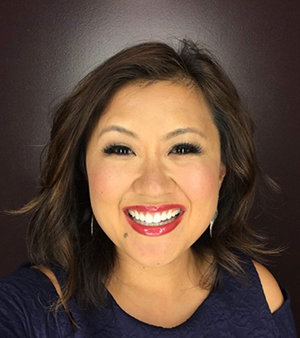 She talked about how Americans eat pork and greens and, at the end of the 25-second story, mentioned that Korean people eat dumpling soup.
It was a seemingly innocuous comment at the end of a short story that likely had few viewers, since it was reported on New Year's Day.
That didn't stop one woman from complaining in a voicemail that Li, the adopted Korean daughter of white parents in St. Louis, was "very Asian" and should "keep her Korean to herself."
"We got really nice comments … and (the woman's) voicemail came through on our email system," Li recalled. "She said, 'you're an Asian anchor, talking about what Asian people eat. I take offense to that, because what if a white person talked about what white people ate? They would be fired.
"Your Asian anchor was being very Asian and she just needs to keep her Korean to herself, and you need to talk about what white people eat," she added. "I shared that voicemail … it went crazy viral. "Very Asian' became a hashtag people were using all around the world. My journalism friends and I made T-Shirts, and we raised money for the Asian-American Journalist Association. We sold like 3,000 shirts in five days around the world."
The incident led to an appearance on the Ellen DeGeneres show, during which DeGeneres donated $15,000 to Li. Li turned that donation into the VeryAsian Foundation, formed to shine a light on Asian experiences through advocacy and celebration.
It also led to Li being asked to be the featured speaker at the Capstone dinner hosted by Inforum, a statewide organization focused on the professional growth of women.
According to Becky Puckett-Wood, Inforum's vice president of corporate & member engagement, the group's selection committee saw Li's appearance on Ellen and reached out to her to be the speaker.
"We listened to (Li) on Ellen, and we did a lot of research on her," Pucket-Wood said. "I think she'll have a flavor of being a leader as a female, and the importance of diversity no matter what organization you're in or what position you're in."
Li recounted the "Very Asian" story for the audience, along with speaking about women in the workplace, equity overall, her experience as a journalist over the last 20 years and as a working woman and working mom.
"I'm really honored," Li said. "They're already an incredible group of people. I'm always in awe of people wanting to hear what I have to say. I'm always humbled by that. I think we can all learn and be inspired by each other."
Inforum has hosted the Capstone event since 2015, one of the signature events for an organization Pucket-Wood said "helps women lead and succeed."
Capstone allows women to "see what is possible by highlighting female leaders and providing the opportunity to build and strengthen professional networks," the group said in a press release. Recent past speakers include author and former Marine lieutenant colonel Kate Germano, ESPN's Kelley Carter, MeToo founder Tarana Burke, and Sarah Thomas, the first female official in the National Football League.
With rising violence against the Asian-American population, as seen in a report published by the Center for the Study of Hate and Extremism which shows a 339% increase in Anti-Asian hate crime last year, this year's event was designed to emphasize the importance of cultural understanding.
"Having these hard but necessary conversations around cultural diversity is crucial for understanding the different perspectives and needs of those in our society," said Terry Barclay, Inforum president and CEO. "(Li) brings a unique set of experiences that we can all learn from as we adopt new ways of thinking and approaching culture, diversity, and leadership."
Li pointed out there's been violence and discrimination against Asians for a long time.
"I don't know if it's more awareness in general, but certainly it is still a very big part of the Asian-American experience. There's still a lot of anti-Asian hate and discrimination out there. But I don't think that's everybody's experience."
Inforum is about advancing the status of women in the workforce, and Pucket-Wood pointed out that, although more women come into the workforce than men, only 8.6% of the CEOs of Fortune 500 companies are women.
"We've been around 60 years because the needle needs to continue to be moved based on data points," Pucket-Wood said. "It's not moving fast enough. We lost ground in the pandemic, because women had to reprioritize either leaving the workforce to focus on family … or stepping back into a position that was more manageable because they had a lot going on at home."
Li agreed things aren't moving fast enough for women, pointing out issues are "built in institutionally" in the workplace at women have to fight against.
"There are so many systems in place that work against us," she said. "If you can't even look at that from an equitable standpoint, it's hard to see how women can advance.
"I think we have to be able to lead from our own perspectives," she added. "We're still kind of making up what a leader should look like. I think we have a long way to go."