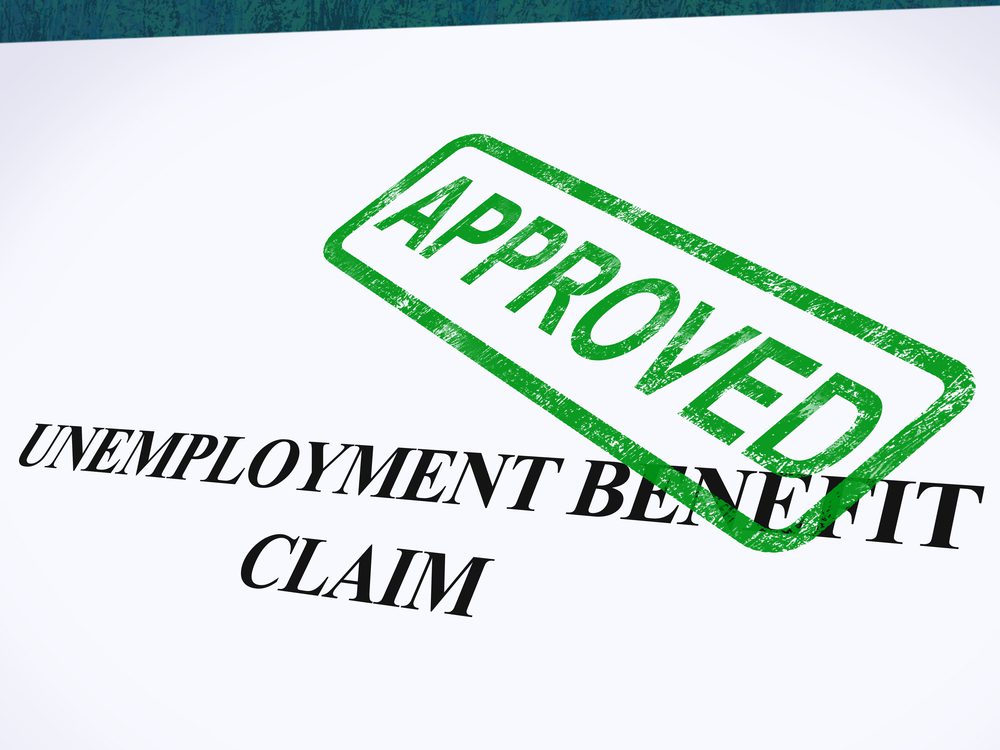 As unemployment filings soar because of coronavirus-related layoffs, more Michigan residents are now able to apply for unemployment benefits, including those who traditionally would not be eligible in other circumstances.
Gov. Gretchen Whitmer signed Executive Order 2020-24, clarifying how the expansion of eligibility for unemployment benefits during the COVID-19 will work. The order suspends the requirement for an individual seeking unemployment to request a registration and work search waiver from their employer. It also allows anyone with an active unemployment claim to receive up to a six-week benefit extension.
Moreover, the executive order expands cost-sharing with employers. Any benefit paid to a claimant that is laid off or placed on a leave of absence will not be charged to the employer's accounts, but instead will be pooled and assumed by the Nonchargeable Benefits Component of employer accounts. Employers who unlawfully misclassify their workers and have underpaid their unemployment tax do not get the benefit of this enhanced cost-sharing.
"These are challenging times that all Michiganders are facing, and no one should be worried about how to make ends meet if they cannot work because of self-isolation or self-quarantine in response to contracting the coronavirus," said Whitmer, who signed an agreement with the U.S. Department of Labor expanding benefits. "I will continue to take action that protects public health, while also ensuring that working families have the support they need during these hard times."
Michigan had 129,298 new unemployment claims filed for the week ending March 21, up from 5,338 filed the week prior. According to the U.S. Department of Labor, nearly 3.3 million Americans filed new unemployment claims, almost five times the previous record of 695,000 set in October 1982 for seasonally adjusted claims.
The federal Coronavirus Aid, Relief, and Economic Security (CARES) Act signed into law March 27 expands unemployment benefits to make more workers eligible for unemployment, provide an additional $600 per week for each recipient on top of the benefits paid by each state, and provide an additional 13 weeks of unemployment benefits on top of the eligibility period set by each state.
Additionally, part-time workers and people who are self-employed — including freelancers, gig workers and independent contractors — would be newly eligible for unemployment benefits in their state as well as the additional $600 weekly payment from the federal government.
People who cannot work because they're exhibiting COVID-19 symptoms, are caring for a member of their household with COVID-19 symptoms, or are caring for a child whose school or child care provider has shut down due to the coronavirus also would be eligible for the expanded unemployment benefits. Michigan had already extended unemployment to these groups under Gov. Whitmer's executive order.
People on paid sick leave or paid family leave are not eligible for the expanded unemployment benefits.
The expanded unemployment benefits are available for workers who lost their jobs starting Jan. 27, 2020, through Dec. 31. The extra $600 payment is available for up to four months, covering weeks of unemployment through July 31. This expansion extends Michigan's unemployment benefits period from 26 weeks to 39 weeks.
New application schedule
To handle this increase in applications, the Michigan Unemployment Insurance Agency (UIA) developed a schedule for workers to file for benefits based on the first letter of their last name.
"We ask Michiganders to remain patient when filing for unemployment and to please follow this schedule to make it easier for everyone to access the emergency relief they need," said UIA Director Steve Gray. "We're recommending that workers go first to our 24-hr online system at Michigan.gov/UIA. We urge workers to only use our phone system if they do not have access to a computer or the internet."
The day or time of day in which a claim is filed will not impact whether a worker receives benefits or their benefit amount. Additionally, claims will be back-dated to reflect the date in which a claimant was laid-off or let go from their job due to COVID-19. The eligibility window to apply has also been increased from 14 to 28 days from the date of their work stoppage.
The temporary changes to unemployment insurance expand eligibility for unemployment benefits, extend the benefit period from 20 weeks to 26 weeks, increase the application eligibility period from 14 to 28 days, and suspend the requirement to register in person and continue searching for work.
To be eligible for unemployment benefits, you must have worked in recent months and meet certain wage requirements. People who earned at least $3,744 in one quarter of 2019, had wages in two quarters and earned a yearly total of at least 1.5 times the wages of their highest-earning quarter in 2019 should be eligible, as well as people with wages in two quarters who made at least $20,742 in 2019.
Beginning March 29:
Online Filing Schedule – Michigan.gov/UIA:
• Last names beginning with letters A-L are asked to file claims on Mondays, Wednesday or Fridays.
• Last names beginning with letters M-Z are asked to file claims on Sundays, Tuesdays or Thursdays.
• Saturdays will be available for anyone to accommodate those who could not file during their allotted window.
Call Center Filing Schedule – 866-500-0017:
• Last names beginning with letters A-L are asked to call on Mondays and Wednesdays between 8 am – 5 pm.
• Last names beginning with letters M-Z are asked to call on Tuesdays and Thursdays between 8 am – 5 pm.
• Fridays (8 am – 5 pm) will be available for anyone to accommodate those who could not file during their allotted window.