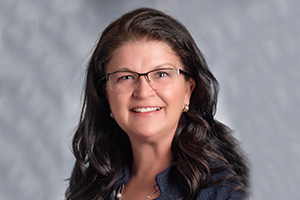 Kristine Donahue, RN, has been promoted to president of the Beaumont Hospitals in Taylor, Trenton and Wayne.
"Kristine has a proven track record of collaborating with clinical care teams and she has extensive experience with these three campuses. Her dedication to the Taylor, Trenton and Wayne region shines through in every conversation I have had with her," Beaumont Health president Dr. Benjamin Schwartz said.
Donahue's Beaumont career began more than a decade ago when she was a staff nurse at Beaumont, Dearborn. She later became a chief nursing officer and helped oversee the Magnet journey and application at Beaumont, Taylor. Since 2019, Donahue has served as chief operating officer for Beaumont, Taylor, Trenton and Wayne.
"I care so much about this region because I was born and raised in the downriver area. I've have lived here my entire life. It's also the place where my husband and I raised our two daughters. I am honored to serve as president of these three hospital campuses," Donahue said.