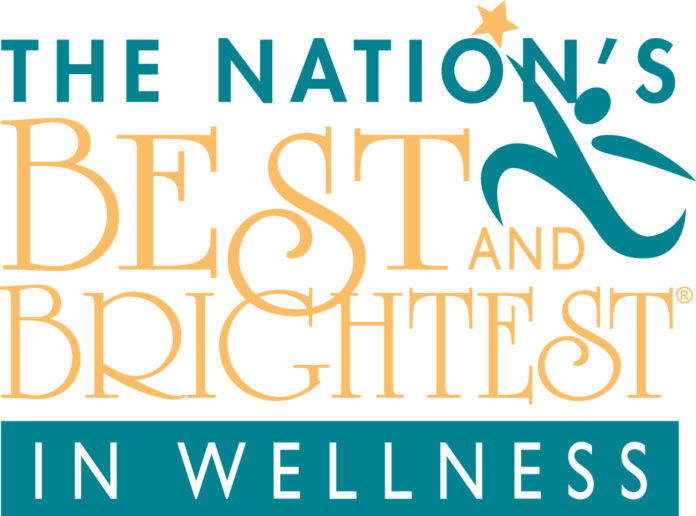 While the country suffered through the second year of a once-in-a-lifetime pandemic, workplace health and wellness became an issue that moved to the forefront.
Companies across the nation had to figure out how to tackle the issue and maintain a healthy working environment for their employees. As it does every year, the National Association for Business Resources honored the companies who did it best.
NABR recently released its 2021 Nation's Best and Brightest in Wellness winners, honoring companies that promote employee well-being, worksite health and wellness.
The National winning companies were evaluated by an assessment created and administered by SynBella, the nation's leading wellness systems firm. Company entries are examined statistically for quantitative and qualitative data.
Each survey was scored on a point system based upon criteria to benchmark and improve wellness program effectiveness. They include outcomes, analysis, tracking, participation & incentives, benefits and programs, leadership, employee input, culture and environment.
"The Best and Brightest Companies to Work For and the Best and Brightest in Wellness companies are a powerful community of elite leaders who share ideas and practices, and have proven they are employers of choice," said Jennifer Kluge, President and CEO, NABR and the Best and Brightest Programs. "Best and Brightest winning companies have also been a voice for important action in creating a sustainable culture that works and ensuring the wellbeing of their employees come first."
With more than 20 years of experience conducting the Best and Brightest competitions, the National Association for Business Resources (NABR) has identified numerous best practices and provided benchmarking for companies that continue to be leaders in employment standards.
This year, the Nation's Best and Brightest in Wellness Program is honoring 100 winning organizations from across the country in their summer and fall programs. These winning companies will be honored during the Illuminate Business Summit week-long celebration Jan. 24-27. The virtual Illuminate Business Summit will feature keynote speakers, networking, education, beneficial resources and a special awards show honoring the top scoring elite winners.
Here's a shoutout to the 2021 Best and Brightest in Wellness winners:
Access Development
Adviser Investments
ALKU
Ally
American Academy of Pediatrics
Amesite Inc.
Amtrust Financial
Ansay and Associates LLC
Assurance, a Marsh & McLennan Agency LLC company
Atlas Injury Prevention Solutions
Austin Benefits Group
Baudville Brands
Bell's Brewery
BizStream
BlackBerry
Brad's Deal
City of Tallahassee
Connor & Gallagher OneSource
Consumers Credit Union
Credit Acceptance
Deft
Duke Realty
eMindful
Flexco
FONA International
Garland ISD
Gilsbar, LLC
GMB Architecture + Engineering Company
Greenleaf Trust
Helping Hand Center
Hyland Software
Ignite Marketing Group Inc.
Inteva Products
It Starts With Me Health
Lacks Enterprises
Lake Michigan Credit Union
Marsh McLennan Agency
Mather
Midtown Athletic Clubs
MMI Engineered Solutions
MSU Federal Credit Union
Nabholz Construction
National Futures Association
NAV
New York-Presbyterian Hospital
NOW Health Group, Inc.
NYCM Insurance
Ocean Spray
OHM Advisors
Parasol Alliance
Parkview Health
Premise Health
Presence Marketing
Rocket Companies
Sachse Enterprise of Companies
Service Express
SpartanNash
Spencer Ogden Inc
TCG, Inc.
Terryberry
The Wiser Financial Group
United Wholesale Mortgage
Walbridge
Wittenstein