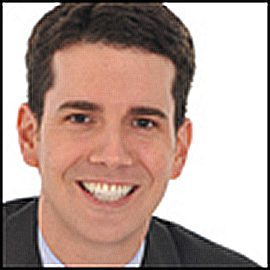 By Kevin Schnieders
Nov. 21, 2013
Greg Lederman, author of Engaged: Outbehave Your Competition to Create Customers for Life, said in a presentation I attended that as leaders we need to take the values off the walls and put them in the halls. I know that all 400 of our representatives could recite our values in any hallway in any office (Show Up, Smile and Support). More importantly, they know what those words mean to us at EDSI. They know the behaviors that represent each value, and they can tell stories about how they have leveraged those values for our customers' benefit and the shared success of our teammates.
It can't be that simple, right? Quite possibly, I believe. And, if you're looking for more activities to protect the culture during rapid growth, here are some other intentional actions that we took:
Lead with the values in onboarding. You're going to be hiring a lot of new people to address the growth. Make sure you start with the values. I send a card to every new employee's home, one week before they start. It allows me to introduce the values before his/her first day.
Look in the mirror. Be certain that employees understand that you want everyone to be accountable for the behaviors that support our values. Our leaders practice servant leadership, because support is one of our core values. We ask people for frequent feedback about the direction of the company and our collective commitment to the values.
Recognize and reward the behaviors that support the values. When I send out thank you cards to employees, I reference the specific reason for my appreciation and the value that it reflects.
Listen, listen, listen and ask great questions that allow your leaders to listen some more. Develop safe opportunities for representatives to tell you when the organization is not living the values.
Measure your progress. There are great third-party surveys that can measure for high-performance culture. We want to get annual feedback about the consistency of our culture, especially when we are growing.
Ensure your leaders are talking with everyone, not just their direct-reports. Our leaders are trained to ask people for feedback on their performance. They ask, how are we doing as a company? Are we living the values? Is there anything that I could stop doing tomorrow?
Once we established clear values, and defined the behaviors that support those values, it became a process of constant maintenance. We want to make sure we are generating open lines of communication where our leaders ask great questions and listen for objective feedback, regarding our commitment to the values.
The result of all this effort recently showed up during a month of visits to our customers. All of them told me the same things about our company and our representatives. You are the most accommodating company we've ever worked with, and I love working with your people. All of your people are so great, and I can tell an EDSI person when they walk in the room. While that is amazing to hear, it also caused me to reflect upon a how question. How have we been able to establish and maintain a culture across 37 locations with a geographic spread from Chicago to NYC and down the coast to North Carolina?
After some reflection time, I know the answer goes back to that simple statement of our core values. At EDSI, we Show Up, Smile and Support.
Kevin Schnieders is CEO of EDSI, www.edsisolutions.com, a workforce development, customized training and consulting company founded in 1979 and headquartered in Dearborn, Mich. EDSI has been recognized with several awards for a high performing culture over the past five years and has experienced rapid growth, doubling in size over that same time span. Schnieders can be reached at [email protected].