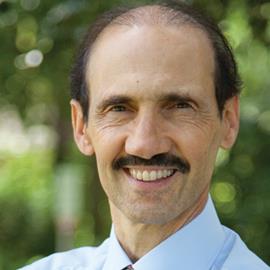 By Tom Borg
July 11, 2013
In the last few months, much has been said about great places to work. As reported, the different types of perks regarding flex hours, health club memberships, weight-loss programs, video game lounges or office parties can help attract talent. These kinds of special things are right on the mark. However, something far greater is at the core of every great place to work, and that is what this article is about.
Five of the most important factors that must be included in every vibrant employee atmosphere are areas that nurture the soul and the mind of all team members.
First, it must be a company they feel good about. It must be an organization that supports their value system. If a person believes in a healthy lifestyle, chances are they would find it difficult to work for a tobacco company. On the other hand, if it was a company that built water purification systems for residential use, they would feel like they were contributing to the betterment of humanity.
Next, the work must be interesting. It must be the kind of work that challenges the employee in such a way that it brings out an inner curiosity that allows that individual to utilize their basic skill sets.
That leads us to the next important factor that is part of the best and coolest places to work. People that work there are encouraged to get better. They are encouraged to learn and grow. The company or organization supports this value by providing or reimbursing for additional training and development that is designed to make the person more valuable to the organization.
The fourth factor is a feeling of importance. Employees must receive a feeling of importance by doing their jobs well. As employees develop their skill sets, they are able to take on additional job related challenges. When they are able to succeed in handling these challenges, their feelings of accomplishment build feelings of self-esteem.
For example, when an employee is hired to fill a sales position, and does not receive adequate sales training, bad things can happen. Either the person succumbs to the rejection they will inevitably receive from their prospects; or they just barely survive in closing enough sales to allow them to hang on to their "miserable" job.
Have you ever noticed how people love to do things that they do well? This goes hand in hand with the statement that if they are good at something, they usually enjoy doing it and with this comes a feeling of higher self-confidence.
The final factor on our list is they get paid proper compensation. It may not be the highest level of pay in the going market, but it is in the upper quadrant of the pay scale. Although money is not the top motivator, it is important. As Ken Blanchard once said, "Companies that insist on paying peanuts usually get monkeys." Money only motivates people to a certain extent. After that, it is the emotional and psychological factors that will keep them at a company or job.
These five factors can help any business become not only a great place to work, but also a place where employees continue to work long after the wow factor of the initial perks has worn off.
Tom Borg is a business growth specialist and consultant. For more information contact (734) 404-5909 or [email protected].