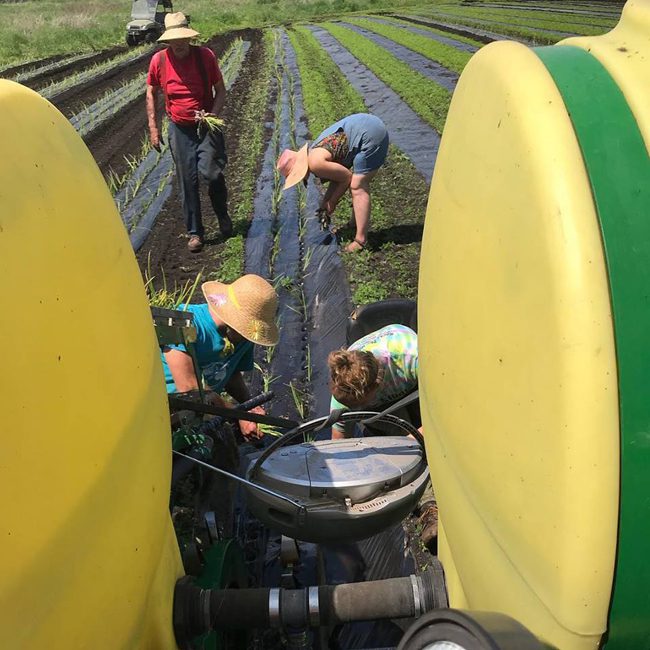 As a small vegetable farm in rural Leslie, Mich., Titus Farms mostly markets directly to consumers and so doesn't have to worry too much about the direct impact of a trade war between the world's two largest economies.
But others aren't so insulated from a conflict that has lasted nearly a year and which experts say has affected Michigan businesses, particularly auto parts and soybeans.
Even so, Rebecca Titus, who manages the farm, does worry that tariffs are generating uncertainty among consumers that could affect the industry as a whole.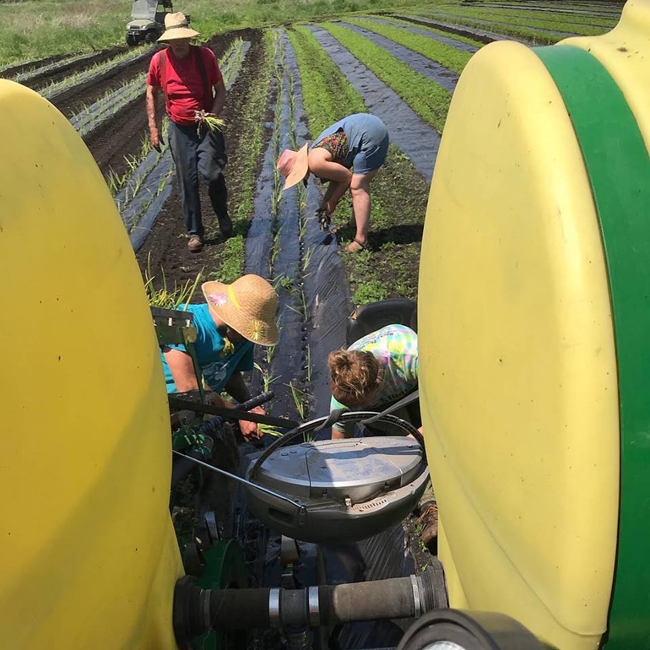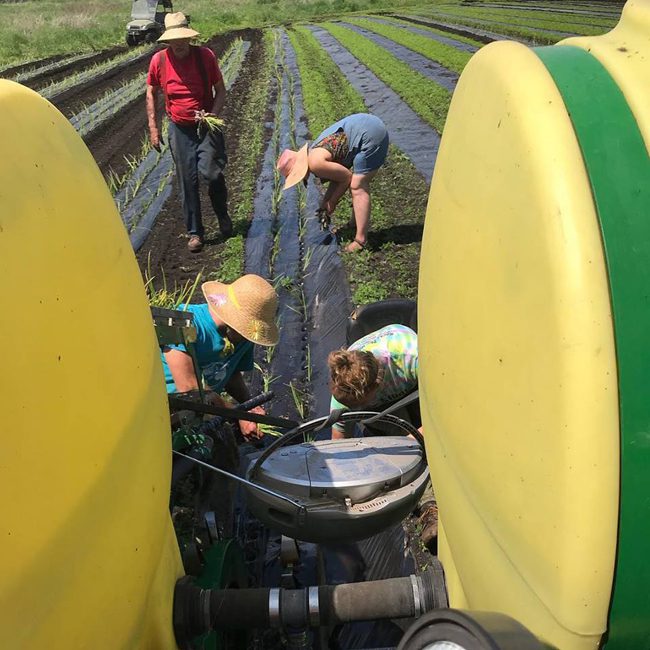 "That uncertainty, particularly in grocery store prices, could cut into our business," Titus said. "If consumers are spending more at the grocery store, they may spend less of their dollar at the farmers market with us."
And Titus acknowledges that she has empathy for farmers who are closer to the trade conflicts.
"I do feel horrible for soy farmers across Michigan," she said. "I think farmers may just pivot away from including soy in their rotations or push rotations of corn even harder."
Economists have long argued that tariffs come with real income losses. A newly published research article from the Centre for Economic Policy Research, a research network based in London, found that by the end of 2018, import tariffs were costing U.S. consumers and companies that import goods an extra $3 billion per month in added tax costs and an additional $1.4 billion per month in reduction of real income.
"Everything affects everything, and everything is related to everything," said Erkan Kocas, an international trade specialist at the Michigan State University International Business Center.
Tariffs don't change needs
Kocas said that an individual's income and needs don't change in spite of tariffs.
"We as consumers still have some needs and we tried to purchase as much as we can," Kocas said. "So, as we purchase more expensive products, our income gets smaller."
David Ortega, an associate professor in the Department of Agricultural, Food and Resource Economics at Michigan State University, said retaliatory tariffs placed by China are hurting U.S. farmers.
In July 2017, China levied a 25 percent tariff on soybeans imported from the U.S. in retaliation for the Trump administration's tariffs on Chinese goods. According to the U.S. Department of Agriculture (USDA), China was the second-largest agricultural export market for the U.S. in 2017.
Statistics from USDA shows that U.S. soybean exports for January through October 2018 were 63 percent lower than during that time period in 2017.
The decline in soybean exports is destroying the U.S. agriculture market, according to Ortega.
"A lot of farmers and even American consumers were not expecting the tariffs to take place," he said.
Excess supply – short term
"In the short term, there is excess supply in the market," he said. "A lot of that product stays in the domestic market, which means that it decreases prices domestically, which hurts farmers."
Ortega said China is sourcing soybeans from other countries in light of tariffs, notably Brazil, which has become a major supplier.
If the trade war goes on for a long time, it will have a "very significant" effect on the U.S. agriculture industry's ability to produce and recover from it, Ortega said, resulting in farmers and producers opting to switch crops or even exit the industry.
"When this event happens and when we're done with the trade war, then we don't have producers to be able to supply the markets," he said.
Milan Stevanovich, vice president of global strategy at the Detroit Chinese Business Association, said the uncertainty of new tariff policies has put everyone's future plans on hold, especially when it comes to supply chains.
One notable inflection point was the March 2018 decision by the Trump administration to put extra tariffs on $18 billion of steel and aluminum imports from China.
"Supply chains are globally intermingled nowadays," notes Stevanovich. "Any industry with specialized parts is affected. Here in Detroit, we are more affected than others, as automobiles have thousands of parts from all parts of the globe."
Opportunity knocks?
MSU's Kocas said tariffs could create opportunities for some U.S. companies, but the negative impacts to the economy outweigh the benefits.
"Some companies certainly will take advantage of the increased demand inside because the U.S. market is not able to buy as much as they used to from Chinese markets. Now they try to purchase some of their needs from the local companies. So those local companies will develop, it's going to be a benefit for them," Kocas said.
Ortega's latest article found that consumers in both the U.S. and China want more trade but they are a little skeptical about trade policy with each other. "We did find that in China, some consumers have been affected by the trade war in terms of seeing higher prices now, or they don't find certain products available."
Kocas said it was "confusing" why the Trump administration increased tariffs on Chinese products.
"All the economists around the world are raising the alarm bar, saying that, 'Hey, this increase in tariffs is not going to help the two countries,'" he said. "It not only affects these two countries, but all the other economies around the world."
Crystal Chen of Capital News Service contributed to this report. See her full story at
http://news.jrn.msu.edu/2019/04/michigan-experts-say-businesses-farmers-harmed-in-china-trade-wars