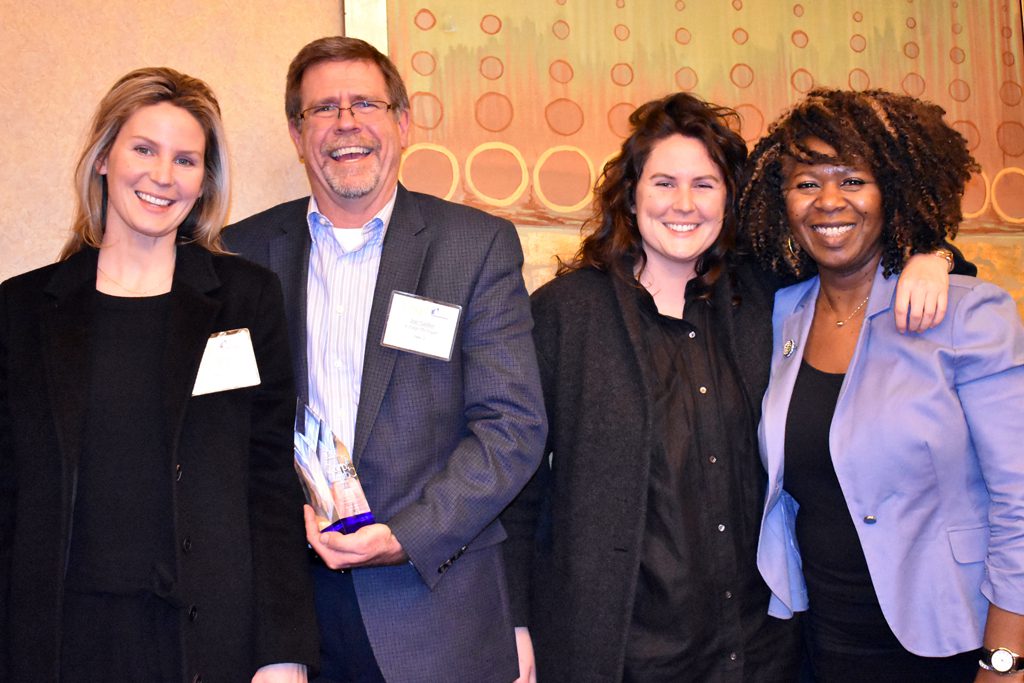 It was the auto industry that imprinted Michigan on the nation's economic map.
The agricultural sector, meanwhile, continues to give the state something else to boast about.
Case in point: Earlier this year, National Geographic magazine named Detroit the top unexpected food destination in North America.
"Wait, Detroit? Yes," wrote National Geographic writer Nancy Gupton. "The city better known as a center for automakers and manufacturing is revving its culinary motors."
But for longtime Michiganders, a bustling restaurant scene and other agricultural activity is hardly a secret.
The vast food and agriculture industry, ranging from farmers who grow food to businesses that process it and serve it to consumers, is the second-largest economic sector in the state.
According to statistics compiled by the Michigan Farm Bureau, Michigan produces more than 300 commodities, making our farm economy the second most diverse in the nation behind California.
In total, the agriculture industry contributes more than $100 billion annually to the state's economy and employs more than 130,000.
To celebrate all that and more, Corp! magazine honors the companies that continue to make this industry a source of pride and economic growth with its annual Food and Agriculture Awards.
This year, 80 winners were feted during the Michigan Celebrates Food and Agriculture Gala held March 2 at the Greektown Hotel.
A note about our Food and Agriculture Awards criteria: In addition to honoring food producers and processors, Corp! also recognizes creativity and success within the food-related retail sector, including restaurants and other storefront operations. We consider them a vital part of the network that literally injects flavor into the lives of Michigan residents. We honor organizations in four categories: Agriculture, Industry Champions, Industry Innovators and Industry Leaders.
Here are the synopses of your 2017 Food and Agriculture Awards winners:
Agriculture
Armada Grain Co.
Armada
www.armadagrain.com
Armada Grain Co. is a manufacturer of animal feed and pet food, specifically birdseed, dog and cat food, and caged bird diets. In 2016, commodity prices were favorable for sales and Armada Grain added production equipment to aid in growth, said President Lance Hollweg. "The future looks bright," he says. "We continue to make improvements to manufacture more efficiently and improve quality."
Cherry Central
Traverse City
www.cherrycentral.com
Cherry Central is the industry leader in red tart cherries, apples and blueberries and is also a major supplier of cranberries, strawberries, pomegranate arils and asparagus grown on farms across the United States, Canada and worldwide. It works closely with member cooperatives to grow, harvest and process fruit and vegetables, then supplies major manufacturers with dried, frozen, canned and custom products. Founded in 1973 by five independent cherry growers who came together to market and sell their tarts and sweets, Cherry Central Cooperative soon expanded operations. Today, Cherry Central member cooperatives represent hundreds of farmers and numerous preferred processors in renowned fruit-growing regions around the globe, according to its website. Cherry Central transforms fruit and asparagus into an array of products for the retail trade as well as for wholesale markets, including ingredients, foodservice, private label and co-pack opportunities, leveraging its operation with ownership of two Michigan companies: Kalamazoo-based Dunkley International, a machinery manufacturer that specializes in innovative fruit processing equipment, and Oceana Foods of Shelby, a fruit drying facility.
Everbest Organics
Munger
www.everbestorganics.com
Last year was one of significant growth for Everbest Organics, a vertically integrated processor of organic dry edible beans and soybeans, owned and operated by the family of James and DeAnn Sattelberg. "We have expanded our grower supply base to 16 states plus Canada and are currently supplying organic products to over 35 domestic and international customers," James Sattelberg says. Everbest Organics continues to invest in both its people and its facility. "We currently have 21 employees with critical expertise in plant operations, production control, maintenance, quality, inventory control, logistics, finance, continuous improvement, food safety, crop scouting, grower support, seed sales, marketing and, of course, customer service," Sattelberg says. Capital investments include state-of-the-art electronic color and shape sorting, climate-controlled raw and finished product storage, high-capacity ferrous and dirt removal system, dust control and, most recently, implementation of an enterprise resource planning system. Everbest Organics has a positive outlook for 2017, says Sattelberg. "We will continue to work hard to satisfy both our growers and customers in what may be a challenging market."
Green Spirit Farms
New Buffalo
www.greenspiritfarms.com
Green Spirit Farms, which performs vertical indoor farming, says its mission is to provide local communities with high-quality, fresh, pesticide-free, non-GMO, sustainably grown produce at a fair price. It grows its vegetables year-round, which, according to the Green Spirit Farms website, reduces the carbon footprint associated with traditional food supply while increasing ecosystem performance. The approach eliminates unforeseen and uncontrollable severe weather events (such as drought, flood and early frost) that negatively impact yields of specialty vegetable crops, resulting in more stable production and predictable harvest schedules. The approach also increases the amount of food that is consumed locally while providing maximum food transparency and a secure local food supply year-round.
Herbruck's Poultry Ranch Inc.
Saranac
www.herbrucks.com
For decades, the Herbruck family of Michigan has been supplying farm-fresh eggs to major retailers and food service outlets. Today's business was founded by Harry and Marilyn Herbruck in Ionia County in 1958, and its roots stretch back to the late 1920s. It was then that Harry Herbruck Sr. began an egg delivery company in another part of the state, the company's website states. Today, Herbruck's Poultry Ranch is run by Harry Jr.'s four sons, with their sister as a fellow shareholder. Five members of the fourth generation also work in the business. The company's flock has grown from 3,000 laying hens in the 1950s to 6 million today. As a fully integrated business, Herbruck's owns and carefully manages all facets of egg production and processing. Herbruck's also supports hundreds of independent family farms by purchasing their grain as feed, both organic and conventional. It also partners with more than 25 small farms that produce organic and cage-free eggs.
Hop Head Farms LLC
Hickory Corners
www.hopheadfarms.com
Hop Head Farms LLC is a grower, processor and marketer of high-quality aroma and traditional hop varieties. In addition to Michigan-grown hops, it imports aroma and traditional hops from Germany, Czech Republic and Slovenia. Hop Head Farms was established in 2011 to supply the Midwest craft beer community with high-quality Michigan hops. Starting in Hickory Corners, Hop Head Farms quickly realized the need to expand acreage in order to meet demand from the growing craft beer industry across the U.S. In 2014, Hop Head Farms partnered with Ceres Partners to increase acreage and expand production. Ceres Partners is a South Bend, Indiana-based agricultural investment firm that manages several funds, including Ceres Farms and Ceres Food & Agriculture Opportunity Fund. Hop Head Farms currently has over 500 acres in production and development and an extensive network of European hop growers. In order to meet demand from the over 300 brewers that it serves, in the summer of 2016 it added a second processing facility in Berrien County in order to double production capacity, the company's website states.
Jake's Country Meats
Cassopolis
www.jakescountrymeats.com
Nate and Lou Ann Robinson have been farming in Cass County for over 40 years. Nate is the sixth generation to farm the same land and is part of a lineage dedicated to agriculture and preserving it for future generations. In order to maintain a sustainable farm, the Robinson family created Jake's Country Meats to bring food products straight to the consumer, its website states. In an effort to connect people to their food, Jake's provides many different types of products, including pork, poultry, and beef from its own farm, sustainably sourced wild-caught Great Lakes fish, Michigan whitetail venison and pure Michigan maple syrup.
Michigan Cranberry Co.
Marlette
www.michigancranberry.us
Michigan Cranberry Co. started as an idea in Wally Huggett's mind in 1980. In the middle of his sod fields in Michigan's Thumb, he started experimenting with growing cranberries commercially. But the peat base soil in that location had been farmed for many years and the pH proved too high for viable cranberry growth. Still wanting to try his hand at cranberry farming, Huggett searched throughout Michigan for the exact type of land in which to start a commercial cranberry farm. An abandoned peat mining operation in Cheboygan County came to his attention, and in 1991 Michigan Cranberry Co. was formed. The first beds were planted in 1993, and a respectable harvest was achieved in 1998. The company is now harvesting over 3 million pounds of cranberries on 150 acres of cranberry beds. It is the largest cranberry marsh in Michigan, accounting for three-fourths of the state's crop, the company's website states. The majority of its cranberries are sold directly to processors and wholesale packers. Through brokers, it has exported cranberries to Asia, Australia Eastern and Western Europe and Canada.
Peterson Farms Inc.
Shelby
www.petersonfarmsinc.com
Peterson Farms touts itself as the largest privately owned fruit processor in Michigan. "We are a family-owned and operated group of companies dedicated to providing the highest-quality products to ensure 100 percent customer satisfaction," its website states. Peterson Farms Fresh Inc. is a state-of-the-art fresh-cut facility that focuses on the production of apples, while Peterson Farms Inc. is a marketer of frozen fruits. Annually, it markets over 150 million finished pounds of frozen fruits in addition to 7 million gallons of single-strength apple juice and juice concentrates. Frozen commodities it processes are apples, tart cherries, sweet cherries, cultivated blueberries, cling peaches and Damson plums.
Shoreline Fruit
Traverse City
www.shorelinefruit.com
During the late 1960s, at casual Michigan State University Farm House Fraternity gatherings, two sets of brothers — Bob and Don Gregory and Dean, Gene and Norm Veliquette — made plans for the orchards that would one day launch Shoreline Fruit's cooperative of growers. What began as a few acres of leased orchards has grown to become what is today the largest tart cherry operation in North America, according to the Shoreline Fruit website. The Shoreline Fruit cooperative of growers has 6,000 acres of orchards and typically harvests more than 25 million pounds of Montmorency tart cherries each year. Its growers are among the first cherry farms in northern Michigan to earn USDA Good Agricultural Practices certification.
Siegers Seed Company
Holland
www.siegers.com
Siegers Seed Company was founded in 1912 in Chicago by Nanne Sluis, a Dutch immigrant and the great-grandfather of current owner and president Rick Siegers. Since its beginning, the company has been committed to helping growers achieve success by bringing them the right varieties at the right time to meet specific market needs. "At Siegers Seed Company, we specialize in fresh market vegetable varieties," the company's website states. "Whether you ship your produce or sell it locally, we have trial data and experience with the varieties that work in your region and meet your market demands." The company serves commercial growers in the Midwestern, Northeastern, Mid-Atlantic and Southeastern United States, as well as in Canada. Every year, the company's seed consultants evaluate hundreds of trials all over the Eastern United States and Canada to determine the viability of new products. "If there's a variety out there that might meet your needs, then we put it through our three-phase trial program in your region before we introduce it," the company maintains. "This rigorous product development system ensures that when you have questions, we have trustworthy answers."
Summit Tree Sales
Lawrence
www.summittreesales.com
Summit Tree Sales calls itself the commercial grower's one-stop source for fruit trees. It takes the time and labor out of the fruit tree ordering process by working with the nurseries throughout the country to help growers obtain the trees they need. The company's services are free because it works on a commission basis with the nurseries, meaning customers' costs are the same as ordering directly from a nursery.
The Farmer's Hand
Detroit
www.thefarmershand.com
Founded by Rohani Foulkes and Kiki Louya, The Farmer's Hand is a woman-owned artisanal pantry, market and kitchen that specializes in all-local, Michigan-made food, beverage and specialty giftware products. "Our partners are small-to-medium-sized businesses with honest, wholesome growth and processing practices, and we are committed to strengthening their relationships with the communities we serve," Foulkes says. Located in Detroit's Corktown neighborhood, The Farmer's Hand is part grocery, part café and part year-round farmers' market that sources from its community. "We also provide an accessible, convenient and unique venue for local growers and producers to sell their products at a fair price, retain their identity, earn a living wage and connect with our customers in an authentic and meaningful way," Louya says. "We are proud to be Detroit's first neighborhood platform dedicated to the sale of 100 percent locally grown and produced goods." After opening its doors to the public in 2016, learning how to increase capacity to meet demand has proved a challenge. But it's one Foulkes and Louya vow to meet head-on. "We are excited for another year of growth and a full season of Michigan agriculture to enjoy," says Foulkes.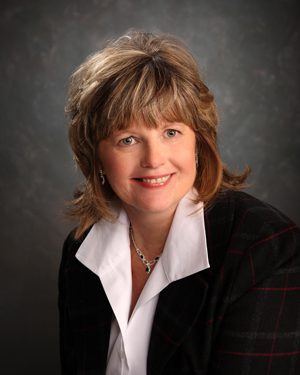 Walters Seed Company
Holland
www.walters-seed.com
Since its founding in 1958, functioning as a small, family-operated perennial plant farm in Holland, Walters Seed Company has been recognized as a leader in the production of seed packets and seed starting kits used as promotional gifts to accompany perennial plant purchases. Since 2012 its retail line has developed an upscale look, and it is now carried in big-box stores as well as independent garden centers and gift shops. "Retail sales have grown during 2016, and we constantly add to our product line by creating new, innovative products," says President Sandra Slager, daughter of founder Henry Walters. A pollinator Bee Garden gift set and Peel & Plant seeded stickers will hit the marketplace soon. Gardening in general has taken a turn from traditional gardens to patio gardening in containers and indoor gardening, Slager says. People are also more conscious of healthy, organic foods and tend to have a more active lifestyle. As such, the company's line of Urban Gardening certified organic vegetables continues to grow from year to year. "Traditional seed packet companies tend to thrive during an economic downturn when many people will grow a garden to offset their food budget," Slager says. "This has been the case for us as well in the last several years, but strong continued sales mean that new gardeners are becoming more adept at the process and continue to enjoy this activity even though the economy is improving."
Walther Farms
Three Rivers
www.waltherfarms.com
Walther Farms is a third-generation family-owned business dating to the 1940s. Over the years, the company has expanded from a few vegetable acres of backyard hobby farming to what has now become over 12,000 acres of commercial and seed potatoes grown throughout the United States for the potato chip and fresh produce markets. Commercial operations are located in Michigan, Indiana, Nebraska, Colorado, Georgia and South Carolina. Seed operations are conducted in northern Michigan. Walther Farms was started by Leonard Walther Sr. and his wife, Regina, otherwise known as Grandma and Grandpa, in 1946 in Clio, the company's website states. Grandpa worked at the Buick engine plant in nearby Flint. The farm eventually shifted to potato production and has been supplying potato chip processors for more than 40 years. Starting in the early 2000s, the farm began growing potatoes for the table stock market, and it has steadily increased annual production in this segment year after year.
Zeeland Farm Services Inc.
Zeeland
www.zfsinc.com
Zeeland Farm Services, Inc. is a family-owned and operated business with 65 years of service to the agricultural and transportation industries. It was founded in 1950 by Robert (Bob) G. Meeuwsen as Meeuwsen Produce and Grain. In 1977, it was reorganized as Zeeland Farm Services Inc. to provide customers with a wider variety of agricultural services. Bob sold the company to sons Cliff, Arlen and Robb in 1992. More than 200 employees, including 12 Meeuwsen family members, work at ZFS. "We endeavor to provide the best possible customer service and offer quality products and services at competitive prices," the company's website states. Among its offerings are grain, ingredients and elevator divisions, grain hauling, commercial and bulk commodities, and soybean processing.
Industry Champions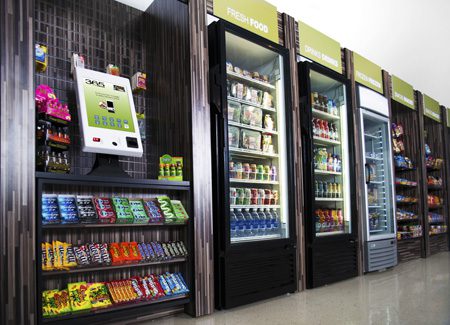 365 Retail Markets
Troy
365 Retail Markets' proprietary 365 MicroMarket is a 24/7 unmanned self-checkout market that offers fresh food and beverage alternatives to vending in the workplace. A MicroMarket is a compact, self-service shop in a controlled location (such as an office) in place of a café or traditional vending. This system includes open shelving and coolers for products, with an electronic-checkout kiosk. Although a MicroMarket has the setup and feel of a small convenience store, it is autonomous like a vending machine. "In addition to MicroMarkets, 365 has expanded our vending and foodservice product offerings and introduced the 365 Inside device with 365Pay App to upgrade existing vending machines," says CEO Joe Hessling. Last year was a busy one for 365, with more than 5,000 devices shipped and international expansion to Canada, Italy and the United Kingdom, among other accomplishments. "Our strategic focus is to boost business for vending and foodservice operators, by enabling them to better accommodate the expectations of today's consumers with our expansive range of mobile and self-service payment technologies," Hessling says. "We have also developed a variety of content and training for the benefit of our operators." Looking forward, 365 will expand its Connected Campus model in 2017. This concept links all of an operator's 365 new and existing devices with one global market account. Providing one platform that manages the purchase history, inventory and other data for all of an operator's vending and foodservice locations will increase process efficiency, improve end-user service and bolster bottom lines, Hessling says.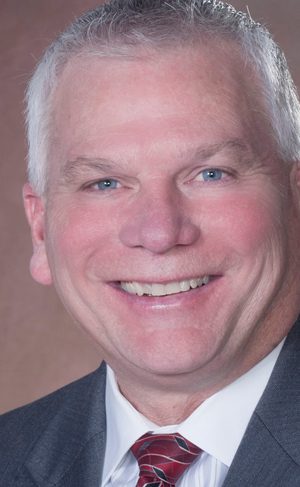 Food Bank Council of Michigan
Lansing
www.fbcmich.org
The Food Bank Council of Michigan's mission is to create a food-secure state through advocacy and collaboration with Michigan's unified food bank network, which serves all 83 Michigan counties. "Hunger is a stubborn problem that affects every critical area of Michigan life," says Phillip Knight, the council's executive director. "Education outcomes for children, health care for seniors and retention rates for businesses are impacted by food insecurity." The council contends this social problem is solvable and is developing innovative solutions to create food security and remove the toxic stress of hunger from the state. A recent example of innovation: implementation of a data mapping project with Professor Stephen Borders at Grand Valley State University that has significantly modernized the distribution of emergency food across the state. At the same time, FBCM is creating statewide opportunities within the health care industry to reduce hospital readmissions rates; creation of a mobile grocery that provide $1.40 in value for every $1 spent; and a food rescue process and partnership with food processors to collect individually quick frozen foods for distribution across Michigan. "The economy has improved and we find food security is increasing except among our senior citizen population and we will move to address this with partnerships that serve our seniors," Knight says. "As good as our unemployment rates are there is still a large number of workers who do not make a living wage for their families and end up with a bit more month than money. We are committed to helping them with a hand up when they need us."
FoodLab Detroit
Detroit
www.foodlabdetroit.com
FoodLab Detroit is a community of food entrepreneurs committed to making the possibility of good food in Detroit a sustainable reality. "We design, build and maintain systems to grow a diverse ecosystem of triple-bottom-line food businesses as part of a good food movement that is accountable to all Detroiters," the organization's website states. To help fulfill its mission, it stages a variety of programs and workshops.
Hop Growers of Michigan
Lansing
www.hopgrowersofmichigan.com
Hop Growers of Michigan is a statewide nonprofit association of commercial hop growers. It also provides membership to those who are serious about becoming a grower and those associated with the production and distribution of hops or beer in Michigan. Its mission, according to its website, is to make a positive difference in Michigan's hop industry by providing educational opportunities and research for better hop production and processing, as well as advocating for and promoting the use of Michigan-grown hops.
International Food Protection Training Institute
Battle Creek
www.ifpti.org
Serving food protection professionals in the United States and the rest of the world, the International Food Protection Training Institute (IFPTI) improves public health through competency-based learning solutions — while cultivating strong leadership in the global food protection community. IFPTI builds competency-based solutions for public and private sector food protection professionals. "This translates to custom-designed learning organized around curriculum frameworks aligned with specific workforce competencies," the organization's website states. "Simply put, for any food protection or safety challenges anywhere in the world, IFPTI has the expertise, leadership and systems in place to help solve them." Augmented by close collaboration with industry, academia, federal, state and international governments, and other organizations, IFPTI is the model for creating and fostering partnerships committed to addressing food protection and public health needs worldwide.
Michigan Agritourism Association
Traverse City
www.michiganfarmfun.com
Michigan Agritourism is a nonprofit association that supports the agritourism industry through promotion, education, advocacy, problem resolution and networking. Its goal is to keep family farms sustainable, support local economic growth, and provide rich and unique experiences for visitors to make lasting memories. "Since the foundation of our state, family farms have served as the backbone of our communities," the organization's website states. "Our land and its natural resources define Michigan, and the members of the Michigan Agritourism Association are committed to being good stewards of this wonderful gift."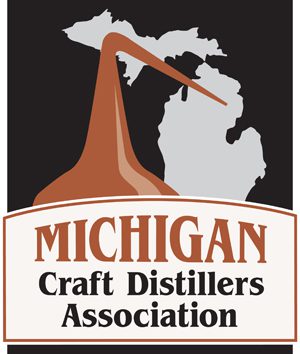 Michigan Craft Distillers Association
Traverse City
www.micraftspirits.com
The Michigan Craft Distillers Association was formed in October 2014 as a nonprofit organization charged with marketing individual member businesses, their products and events, as well as to serve as a voice when it comes to legislative issues that affect the overall beverage industry. "Our organization continued to grow in 2016, representing more than two dozen craft distilleries (with nearly 40 tasting room locations) around Michigan," says Dianna Stampfler, executive director. "We are also working to keep an eye out for new distillery operations that are in various stages of planning so that we might welcome them to our trade organization." Also last year, members rallied around various legislative issues that would reduce certain taxes and therefore provide more financial resources for them to expand their businesses in terms of production, employment and as a contributor to the state's overall agricultural and tourism industries, Stampfler says. "We're seeing a continued growth in the industry in terms of new distilleries in planning and those who are opening after years of hard work," she says. "Promotion and legislation will remain key activities, along with finding partners around the state to host quality educational events to enhance the craft cocktail experience. We're also seeing a growing interest from retailers, restaurants, bars and communities looking to build on the spirit industry as a vital contributor to the hospitality industry. We're excited about how this will continue to grow statewide."
Michigan Crop Improvement Association
Okemos
www.michcrop.com
The Michigan Crop Improvement Association was incorporated in 1927 as a nonprofit education and service organization by Michigan seed growers. The purpose of the association is to foster and promote the production and use of improved seed stocks in Michigan, to serve as an official seed certification agency for the state of Michigan and to provide other related services to benefit its members and the agricultural industry. "The vision of the Michigan Crop Improvement Association is to be the official source for unbiased field and lab testing genetic purity, seed quality or trait purity," the organization's website states.
Michigan Urban Farming Initiative
Detroit
www.miufi.org
The Michigan Urban Farming Initiative is a nonprofit organization that seeks to engage members of the Michigan community in sustainable agriculture. "We believe that challenges unique to the Michigan community (e.g., vacant land, poor diet, nutritional illiteracy, and food insecurity) present a unique opportunity for community-supported agriculture," the organization's website states. "Using agriculture as a platform to promote education, sustainability and community — while simultaneously reducing socioeconomic disparity — we hope to empower urban communities." The 100 percent volunteer-run operation is based in Detroit's North End community. MUFI's mission is to use urban agriculture as a platform to promote education, sustainability and community in an effort to empower urban communities, solve many social problems facing Detroit, and potentially develop a broader model for redevelopment for other urban communities. Its primary focus is the redevelopment of a two-square-block area in Detroit's North End, which is being positioned as an epicenter of urban agriculture.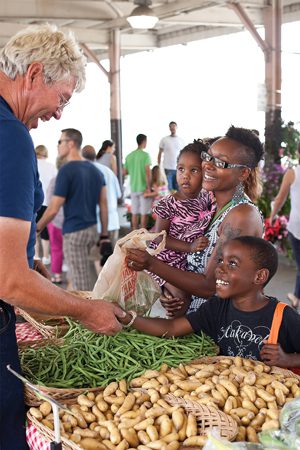 The Fair Food Network
Ann Arbor
www.fairfoodnetwork.org
Fair Food Network is founded on the belief that a vibrant local food system can create health and economic opportunity for all. A national nonprofit, it works with a diverse network of partners and pioneer solutions that support farmers, strengthen local economies and increase access to healthy food — especially in the most underserved communities. "We also serve as a network for the good food movement, bringing people together to generate ideas, share resources and promote policy change," says Oran Hesterman, CEO. Key efforts include the healthy food incentive program Double Up Food Bucks and fair food financing through the Michigan Good Food Fund. Double Up Food Bucks, the network's signature effort, is a national model for healthy food incentives. It doubles the value of federal nutrition benefits spent on Michigan-grown produce. "The wins are three-fold: low-income families bring home more healthy food, Michigan farmers gain more customers and make more money, and more food dollars stay in the local economy," Hesterman says. In 2016, Fair Food Network also expanded Double Up in Flint to reach more children and families with needed nutritious foods in response to the water crisis. In the first five months, Double Up program use was more than 50 percent higher than in the same period the year before and the number of individual SNAP recipients using the program more than doubled. "A final significant project is our work on the Michigan Good Food Fund, of which we are a core partner alongside Capital Impact Partners, MSU Center for Regional Food System and the W.K. Kellogg Foundation," Hesterman says. "This new $30 million public-private partnership loan fund provides financing and business assistance to good-food enterprises that benefit underserved communities across Michigan."
United Dairy Industry of Michigan
Okemos
www.milkmeansmore.org
The United Dairy Industry of Michigan (UDIM) is the umbrella organization for the Dairy Council of Michigan and the American Dairy Association of Michigan. "We believe milk is a natural beverage that delivers nutrition, health and true local flavor," the UDIM website states. "We are dedicated to being your credible source for information about dairy foods and Michigan dairy farming by providing science-based nutrition information to foster a healthier society." The organization aims to raising awareness of the benefits of consuming dairy products. It accomplishes that by working with health professionals, educators, school nutrition directors, academia, industry, consumers and the media.
United Food and Commercial Workers 876
Madison Heights
www.ufcw876.org
The United Food & Commercial Workers Local 876 is an advocate for workers in grocery, retail, manufacturing, meat processing, nursing homes and pharmacy. Among its members are workers for Kroger, Rite Aid, Hollywood Market and Polly's Country Market.
 Industry Innovators
Big Dutchman Inc.
Holland
www.bigdutchmanusa.com
Big Dutchman provides a complete line of poultry and swine production equipment around the world. "We offer practical, economical and environmentally friendly solutions for the poultry and swine industries," the company's website states. Among its offerings: broiler, broiler breeder and turkey meat production systems; a full range of pullet rearing and egg production systems, including belt/curtain cages, alternative and enriched colony housing; as well as manure management systems, bulk feed handling, feeding, watering, environmental control equipment and associated production computer control/management systems.
Community Mills Inc.
Cassopolis
www.commills.com
Community Mills, which serves all of southwest Michigan, has existed in various forms since the late 1940s. Now family owned for many years, its full-service agricultural center also includes a retail store that carries products for gardeners, small animal owners, outdoor enthusiasts or casual shoppers looking for durable apparel for men, women and children. "Our extensive product lines for all types of apparel, feed and farm or home projects includes brand names recognized for quality, such as Red Wing, Wolverine, Carhartt, Kalmbach, Prince and many more," the company's website states. Additionally, it offers agricultural services such as custom application, soil testing and delivery of feed, fertilizer and chemicals.
Cooperative Elevator Co.
Pigeon
www.coopelev.com
Cooperative Elevator Co. is an agricultural cooperative situated in Michigan's Thumb. The cooperative is owned by 1,115 farmer producers and has been in business since 1915.  Based in Pigeon, it has plants in Akron, Bad Axe, Deckerville-East, Deckerville-West, Elkton Elevator, Elkton Terminal, Fairgrove, Gagetown, North Branch, Pigeon, Ruth, Sebewaing and Larimore, North Dakota.  "We provide quality farm inputs to member patrons," the operation's website states. "These farm supplies include seed, fertilizer, crop protection and petroleum.  Our services include custom applications using variable rate technology for sustainability."
Hanson Logistics
St. Joseph
www.hansonlogistics.com
Hanson Logistics is the evolution of Hanson Cold Storage, founded in 1954 to support fruit and vegetable growers. Hanson Cold Storage grew to become the 13th largest refrigerated warehouse network in the country, with nine facilities in Michigan and Indiana and a total capacity of 37,000,000 cubic feet of deep-frozen, refrigerated and dry warehousing space. The company entered the 3PL market in 2004, deepening its management team with seasoned logistics professionals and adding extensive transportation services. Today, Hanson Logistics offers the security of company-owned trucks, facilities and technology with the flexibility of non-asset services when structuring supply chain solutions for a growing number of food processors, distributors and retailers.
HJV Equipment LLC
Chesaning
www.hjvequip.com
"Our vision is twofold and integrated: First, to become the premier specialized agricultural equipment distributor in the world; and second, to successfully train and develop our employees; enhancing their lives by providing them with a rewarding and challenging work environment," David Vander Zaag, president of HJV Equipment LLC, states on the company's website. Recent expansion includes acquisition of the distributorship of the Apache line of spray equipment. The company employs 70 full-time workers in five locations.
LaGrasso Bros. Produce Inc.
Detroit
www.lagrasso.com
LaGrasso Bros. Produce has a rich family history in the Detroit produce market. It began in 1914 with a single pushcart. In 1925, the first truck was purchased for route sales. In 1927, three fruit stands were added, and a second truck was purchased in 1935. After WWII, the second generation (three brothers) started a partnership, and then fully incorporated in 1962. Their children joined the family business. In 1980, the company was large enough to move into its current space: a 40,000-square-foot refrigerated facility that includes 13 separate rooms for temperature control. LaGrasso Bros. Produce is currently owned and operated by the third and fourth generation of LaGrasso family members, the company's website states.
Macomb Restaurant Supply
Utica
"When you want to cook like a pro, you need to shop where the pros shop!" is the slogan of Macomb Restaurant Supply. The company carries professional cooking and baking equipment; a full line of glassware, plates, cups and silverware; Chef Revival chef clothing; and hard-to-find center pull towels for restaurant, institution, home and office uses.
Meelunie B.V.
Southfield
www.meelunie.com
Meelunie was founded in Holland in 1867. It began as growers and millers of Dutch wheat and potatoes. "As the world's population grew, so did the demand for quality foods, feed and non-food ingredients for endless applications," the company's website states. "Over time, we have learned the best methods for managing high-quality starches, sweeteners, proteins and other ingredients becoming a key global supplier in more than 80 countries."
North Bay Produce Inc.
Traverse City
www.northbayproduce.com
North Bay Produce Inc. is an international, grower-owned, year-round, fresh produce marketing and distribution cooperative, headquartered in Traverse City. The company's 31 stockholders are located in Argentina, Chile, Costa Rica, Guatemala, Mexico, Peru, Uruguay and the United States. North Bay Produce markets its produce to retailers, wholesalers and food service distributors throughout North America, Europe and Asia.
Praxis Packaging Solutions
Grand Rapids
www.praxispackaging.com
Established in 1989, Praxis Packaging Solutions is a full-service contract packaging company specializing in secondary packaging operations for the consumer product, cosmetics, food and beverage, over-the-counter and prescription pharmaceuticals, and promotional products industry as well as primary filling and packaging of oral solid dosage tablets. It is an independently operated subsidiary of the Huizenga Group, a privately held firm that provides management services to a diverse group of companies. The current portfolio of companies provides products and services for the leading automotive, pharmaceutical, military goods, medical device, consumer goods and office furniture manufacturers.
Sherwood Food Distributors
Detroit
www.sherwoodfoods.com
Sherwood Food Distributors was formed in 1969 as Regal Packing Co. by Alex Karp and Earl Ishbia. In 1987 the name was changed to Sherwood Food Distributors. Since its inception, Sherwood has grown to become one of the largest independent distributors in the meat and food industry. The company currently ships 16 million pounds of food products weekly on a fleet of over 250 trucks through a network of distribution centers in Atlanta, Cleveland, Detroit, Miami and Walton, Kentucky. With headquarters in Detroit, it operates distribution centers totaling over 1 million square feet of refrigerated warehouse space with over a million cases in stock in over 50 categories. Sherwood services 5,000 customers including retailers, wholesalers, institutional accounts, food service accounts and cruise lines.
Superior Foods
Grand Rapids
www.superiorfoods.co
Superior Foods began over six decades ago and has evolved throughout the three generations it has been in business. Its roots are heavily grounded in the fresh seafood processing arena, but it has continued to expand and grow its production operations, including in the meat and deli production area. Superior Foods has evolved throughout the three generations it has been in business. In addition, its food service division caters to independent and local chain restaurants. The retail division of Superior Foods is focused on serving grocery stores, supermarkets and specialty stores, such as butcher stores. According to its website, Superior Foods employs over 170 people.
Sysco Corp.
Canton
www.sysco.com
Sysco is the global leader in selling, marketing and distributing food products to restaurants, health care and educational facilities, lodging establishments and other customers who prepare meals away from home, its website states. Its family of products also includes equipment and supplies for the foodservice and hospitality industries. The company operates 198 distribution facilities serving approximately 425,000 customers. For fiscal year 2016 that ended July 2, 2016, the company generated sales of more than $50 billion. Subsequent to fiscal year 2016, the company completed the acquisition of the Brakes Group, a leading European foodservice distributor with operations in the United Kingdom, Ireland, France, Sweden, Spain, Belgium and Luxembourg.
Universal Wholesale Inc.
Southfield
www.universalws.com
Founded in 1986 by Joseph Sevany Zaitouna, Universal Wholesale has grown to become one of Michigan's largest import/export wholesale distributors of dollar store products and general merchandise. It imports thousands of items in many different categories, such as hardware, groceries, baby products, party supplies, seasonal items, cosmetics and many more items. It also purchases and distributes close-out items and carries name-brand products such as Colgate-Palmolive, Tide, Nestle and Hershey's. "We have over 10,000 different items for you to choose from," the company's website states. "Because of our huge buying power and efficient warehouse facility, we can offer competitive prices in Michigan and in surrounding states."
Van Eerden Foodservice
Grand Rapids
www.vaneerden.com
Van Eerden Foodservice began in 1920 when Andrew Van Eerden formed "Van Eerden Company" to distribute fresh produce to grocers and restaurants in the Greater Grand Rapids area. His dedication to finding the freshest fruits and vegetables for his loyal customers led to daily train rides to the Chicago market. "It is this commitment to freshness and customer service that has allowed Van Eerden to thrive for nearly 100 years," the company's website states. Now in its fourth generation of family ownership, Van Eerden Foodservice has grown into one of the nation's top-tier foodservice distributors.
Industry Leaders
Alexander & Hornung
St. Clair Shores
www.alexanderhornung.com
Alexander & Hornung, now in its fourth generation of family ownership, produces fine hams, sausages, deli meats and meat snacks. It operates a 100,000-square-foot plant that is SQF Level III certified and sells goods throughout the United States and Canada. "During 2016, we faced the typical challenges for a small business," says Bernie Polen, company president. "We saw shifts in both consumer habits and some of our traditional channels. We secured several significant new accounts, and we are finding many new opportunities for 2017." The company also invested in several modern technologies that made work for employees easier and more productive. "We continue to grow with year over year sales up for 28 of the past 30 years, a statistic we are quite proud of," Polen says. "We continue to grow our workforce, and while we believe in new technology, we don't believe in replacing people with machines. Every new line or piece of equipment has yielded more jobs in our plant." The company is embarking on several initiatives for 2017 and 2018, including a new marketing campaign, more capital improvements and several new, undisclosed product lines. "I love Michigan and wouldn't do business anywhere else," Polen says. "I think the programs offered by the state should be flexible enough to actually help us grow our business and grow our sales within Michigan. Probably a difficult task, if not impossible, but many states are pushing to keep their dollars at home. Everybody eats, and Michigan is a huge contributor to the nation's food supply. We can be better. We need to work together to make us all stronger."
Bagger Dave's Burger Tavern Inc.
Southfield
www.baggerdaves.com
Bagger Dave's Burger Tavern Inc. is a restaurant chain that was founded in 2008 by Diversified Restaurant Holdings Inc., the big Buffalo Wild Wings franchisee. Diversified spun off Bagger Dave's late last year. The chain specializes in craft burgers, beer and also sells macaroni and cheese, chili, beer, wine, and bourbon. Bagger Dave's has 18 locations in Michigan, Indiana and Ohio, its website states.
Banza
Detroit
www.eatbanza.com
"Our goal is to bring a better pasta to more people," says Brian Rudolph, co-founder of Banza, whose initial product is a pasta made from chickpeas. Banza made significant headway toward that goal in late 2016, when it launched in Target stores nationwide. That capped off a year in which Banza tripled its retail distribution and gained a presence in every state, according to a press release announcing the Target deal. The company has come a long way in a short time since it began in a home kitchen in downtown Detroit, where Brian Rudolph perfected his pasta recipe. "He wanted to challenge the food industry to innovate on behalf of people like him," the company's website states. By 2015, the brothers had raised $1.3 million from institutional and angel investors in a first seed round. In addition to Target, Banza pasta is found in HEB, Wegmans, Mariano's, ShopRite and Whole Foods.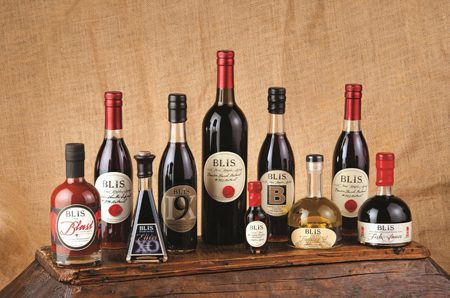 BLiS Gourmet
Grand Rapids
www.blisgourmet.com
BLiS is the result of one chef's passion to handcraft unique, sustainable, naturally sourced gourmet food ingredients that inspire chefs and discerning home cooks around the world. The BLiS Gourmet line consists of bourbon barrel-aged sauces and wild-caught domestic roes handcrafted in Grand Rapids. "As the pioneer in bourbon barrel aging, BLiS has unique access to bourbon barrels that are over 20 years old, which provide an extraordinary taste experience," says Sarah Sherman, sales and account executive. Steve Stallard is the innovative chef behind the brand. Realizing there were ingredients missing in kitchens, BLiS began to develop chef-driven, unique ingredients to finish dishes. "We first produced flavored domestic roes and eventually began crafting bourbon barrel maple syrup, and BLiS Gourmet was born," Sherman says. "Our line now includes vinegar, hot sauce, soy sauce, fish sauce, truffle oil, spice rubs and infused sea salts." The company enjoyed a strong 2016. "We received a Sofi award from the Specialty Food Association for our bourbon maple syrup, and we had our highest sales on record," Sherman says. "We increased our distribution in the mountain states, which has proven to be lucrative during the busy ski season." The company also spent time in development, which will lead to the release of some new products in 2017. "We are working on increasing our retail presence nationally," Sherman says. "Our release of 'blast' steak sauce (sibling to our 'blast' hot sauce) in February 2017 is an example of that."
Brooklyn Street Local LLC
Detroit
www.brooklynstreetlocal.com
Jason Yates and Deveri Gifford, the husband and wife behind the Brooklyn Street Local restaurant are committed to fresh, local and organically grown food. "In January 2012 Jason and I moved from our apartment in Toronto to 1266 Michigan Avenue, a former breakfast restaurant that had been closed for two years," they state on their eatery's website. "We set up sleeping bags on the tabletops and for two weeks we camped out at the restaurant, trying to figure out what we had gotten ourselves into!" Their vision was to open a restaurant that would feature locally sourced ingredients on the menu, use environmentally sustainable practices and support community growth. "As much as possible we offer local, seasonal, organic ingredients, many sourced from urban farms in Detroit," the Brooklyn Street Local website states. "We are dedicated to composting, recycling, waste reduction and constantly strive to decrease our environmental footprint."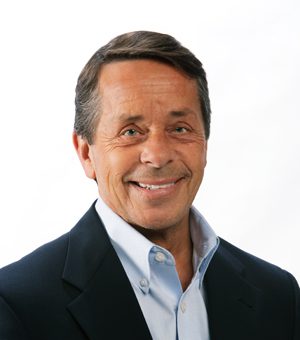 Chelsea Milling Co.
Chelsea
www.jiffymix.com
Chelsea Milling Co., the maker of prepared baking mixes for the retail, institutional and foodservices markets sold under the Jiffy and CMC brand names, has hired over 50 people in the last 20 months. "We are in addition completing work on a state-of-the-art new mixing and packaging facility, which will serve institutional and foodservice customers," says Howdy Holmes, president and CEO. As a result, new skill sets and significant training programs will be required to operate and maintain the new facility. "There were many changes which challenged us throughout the year," Holmes says of 2016. "We responded as necessary to serve our customers. Our employees benefit from unplanned changes because they value our customers and find a way to adjust to those changes as a team. That makes them proud and feel good." Chelsea Milling makes the No. 1-selling brand in the United States in dry grocery and is aiming to extend that lead in 2017. "In addition, with the coming online of our new mix facility, we intend to make headway into the foodservice channel," Holmes says.
Cool Jacks
Sylvan Lake
www.cooljacks.com
Josh Charlip, founder and president of Cool Jacks, says he has one goal in life: to rid the world of cardboard cookies and flavorless ice cream. Cool Jacks, which he founded in 2011, makes ice cream cookies and sandwiches and has carts and a truck that travel to various venues, as well as stores in Sylvan Lake, Southfield and Boca Raton, Florida. It has also launched into the retail market, with grocery and specialty food stores stocking its products.
Crispelli's Bakery and Pizzeria
Berkley
www.crispellis.com
Crispelli's Bakery and Pizzeria opened its doors five year ago hoping to offer something unique: affordable gourmet. "Call us crazy, but we think the idea of having only one 'price point' at a restaurant makes no sense," the company's website states. "Why shouldn't you be able to get a high-end meal at the same place you find amazing, affordable, on-the-go thin crust pizza?" The market has answered affirmatively to that question by supporting four Crispelli's locations throughout metro Detroit.
D&B Grocers Wholesale Inc.
Livonia
www.dandbgrocers.com
D&B Grocers Wholesale & Distributors' roots in the grocery business go back to 1962, when Michael Hesano Sr. opened Hesano Market in Detroit. The family ascended to the next level in 1994, when they founded D&B Grocers in the Detroit suburb of Lincoln Park. The goal was to fill the void for an independent distributor to service independent retailers in the Detroit-area market. The family quickly found success, as D&B Grocers became a primary source for independents across Southeastern Michigan. Despite the area's economic ups and downs, D&B Grocers continued its growth. In 2004, D&B Grocers moved to a new warehouse facility in Livonia, and it added additional square footage in 2006. D&B Grocers now serves hundreds of retailers in Michigan, Indiana, Ohio and Illinois, its website states.
Detroit Seafood Market
Detroit
www.thedetroitseafoodmarket.com
Detroit Seafood Market, which touts itself as the city's finest seafood restaurant, features a daily menu to highlight fresh fish and seafood. Housed in a turn-of-the-century historic building, the restaurant offers an extensive wine list, with an emphasis on American wines. The restaurant is centrally located in Paradise Valley (formally Harmonie Park) with easy access to the Opera House, Gem Theater, Music Hall, Ford Field and Comerica Park. "There simply isn't another restaurant in all of metropolitan Detroit where guests can enjoy a more abundant offering of fresh fish and pristine seafood than they do today at the new Detroit Seafood Market," the restaurant's website states.
Diversified Restaurant Holdings Inc.
Southfield
www.diversifiedrestaurantholdings.com
Diversified Restaurant Holdings Inc. (DRH) is a leading restaurant operator and the largest franchisee of Buffalo Wild Wings (BWW). DRH has 64 BWW restaurants located in key urban and suburban markets in Florida, Illinois, Indiana, Michigan and Missouri. Over the last five years, the company has nearly tripled its number of restaurants through a combination of organic growth and acquisition. DRH's strategy is to generate cash, reduce debt and leverage its strong franchise operating capabilities for future growth, its website states.
Domino's Pizza LLC
Ann Arbor
www.biz.dominos.com
Founded in 1960, Domino's is a world leader in pizza delivery, operating a network of company-owned and franchise-owned stores in the United States and international markets. Beginning with a single store, Domino's grew to 200 outlets by 1978. By 1983 there were 1,000 Domino's stores and 5,000 in 1989. Today, there are over 13,200 stores – including more than 5,000 outside the United States. Of those, 97 percent are owned by franchisees, the Domino's website states.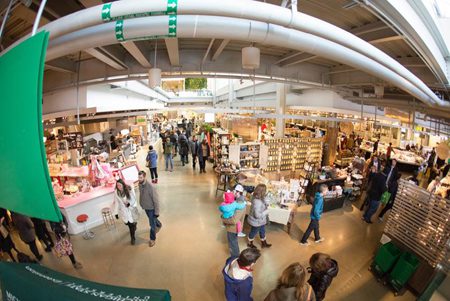 Downtown Market Grand Rapids
Grand Rapids
The Grand Rapids Downtown Market is a $30 million mixed-use facility that brings together production, distribution, marketing and education about local foods and growing. It incorporates entrepreneur and experimentation space for both emerging and experienced food artisans and merchants including a 24-vendor Market Hall and two full-service restaurants. The market had an excellent year in 2016, welcoming its second anchor restaurant tenant, adding a second monthly summer event in the outdoor Market Shed and completing its first year of strategic planning, CEO Mimi Fritz reports. "With all the growth at the market in 2016, it became necessary to add more full- and part-time staff in nearly all of our departments," she says. "This was a plus as we created more jobs in the community and gave ourselves the ability to do more, while also resulting in additional revenue." In 2017, the market is focusing strategic planning on ensuring tenants' success, to help them grow their businesses, expand their sales and increase profit margins, Fritz says. "The Michigan economy is growing, and Grand Rapids is growing at an even faster pace," she says. "The West Michigan region is closer to full employment than it has been in more than nearly 20 years. With more people working, spending money locally, the Downtown Market and the food ecosystem has been a direct beneficiary of this growth in job creation."
Drought
Ferndale
www.droughtjuice.com
DROUGHT manufactures and sells 100 percent USDA organic-certified, cold-pressed raw juice. It has four brick-and-mortar locations (Bloomfield Hills, Royal Oak, Detroit and Plymouth) with a fifth locale opening in Royal Oak this month and two more outlets slated for Ann Arbor within the year. "We have capabilities to overnight ship nationally as well as a wholesale line which was launched this year and featured throughout the Midwest in over 30 retailers via five-state distribution," says co-founder Julie James. Last year was important for formalizing processes. "We secured USDA Organic Certification, expanded our staff to 42 employees and secured a location to expand production from 3,500 square feet to 16,000 square feet," James says. "We faced challenges from FDA and MDA audits of our process but are proud that our diligence and transparency have allowed us to confidently move forward." The company's managers have worked to ensure that staff turnover is reduced by building a company culture and listening to feedback from staff. "We try to engage our customers on a level that does not feed too heavily into the fluctuations of the economy," James says. "Specifically, we encourage the purchase of our highly healthy product to be a top priority, and our customers have responded well." To make Michigan a more favorable climate for agriculture and the food industry, DROUGHT envisions better distribution channels throughout the state and education on organic certification for smaller farms so that certified companies can take advantage of their yields, James says.
Faygo Beverages Inc.
Detroit
www.faygo.com
Faygo Beverages Inc. began in 1907 when Russian immigrant bakers Ben and Perry Feigenson began transforming their frosting flavors into what is now an iconic line of sodas. In the 1920s, the Feigenson Brothers Bottling Works shortened its name to Faygo and delivered pop door-to-door in a Ford truck, according to a history of the company on the Faygo website. Through the 1930s and into the Second World War, Faygo continued to perfect its pop, adding new flavors, new bottles, the now-famous "shield" emblem, and a refined root beer formula. Today, Faygo Beverages is part of the National Beverage family of brands, which consists of sparkling waters, juices, energy drinks and carbonated soft drinks.
Fresh Food Is Fun
Kalamazoo
www.freshfoodisfun.com
Hether Frayer is out to encourage good nutrition by making fresh food fun. To help fulfill her mission, she transforms into the Fresh Food Fairy and visits school classrooms.  During 60-minute presentations, the Fresh Food Fairy explains why fresh food is fun: It is colorful, has cool shapes, interesting textures, and yummy flavors, and it helps children grow strong and smart.  The interactive, hands-on presentation involves crunching carrots as loud as possible, power crunching green beans, making veggie faces, sampling veggies and seasonal fruits, and discovering favorites! Whenever possible, the Fresh Food Fairy supports the local economy by purchasing seasonal fruits and vegetables from local farmers. Furthermore, to help fund her food education efforts, she produces Kaleamazoo Chips, chips made from kale that are sold in various specialty food stores.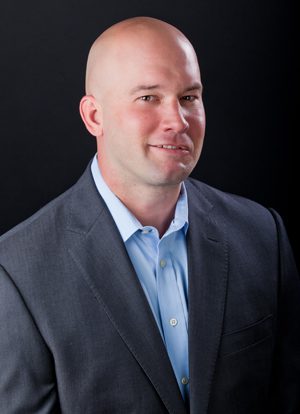 Fresh Thyme Farmers Market
www.freshthyme.com
Fresh Thyme Farmers Market, a Chicago-based chain that now has seven Michigan outlets, likes to say that it believes shopping for fresh and healthy food should be easy and enjoyable. "Our stores don't follow traditional grocery store design, nor do they have tall aisles or glitzy fixtures," says CEO Chris Sherrell. "In fact, our stores are so simple and easy to navigate that we don't number our aisles or hand out store maps." Last year was one of growth for Fresh Thyme. It opened 20 new stores, welcomed more than 2,000 new employees and opened a distribution center in the western suburbs of Chicago. "It's great to see more people making healthier, natural, local and organic food choices and we're honored to be a part of that movement throughout the Midwest," Sherrell says. Being a young company, Fresh Thyme consistently has a plethora of major initiatives it's undertaking. "From training initiatives to e-commerce to basic branding and advertising, we're firing on all cylinders to accomplish our goals and initiatives in record time," Sherrell says. "Additionally we're opening 20 more store locations, to end the year with close to 70 stores."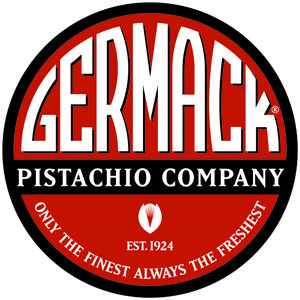 Germack Pistachio Co.
Detroit
www.germack.com
Germack Pistachio Co. proudly lays claim to the title of the oldest roaster of pistachio nuts in the U.S., roasting a full line of nuts, seeds and coffees in-house. It also offers a full line of dried fruits, chocolates, nostalgic candies and gourmet gifts. The company was founded by John and Frank Germack, who immigrated to the United States in 1912. The business has endured into what is now the fourth generation of Germacks.
Great Lakes Coffee Roasting Company
Bloomfield Hills
www.greatlakescoffee.com
"At Great Lakes Coffee Roasting Company, we roast all our coffees to order on custom-modified drum roasters with precise temperature controls and measurements," the company's LinkedIn profile states. "As a true micro-roaster, one of our strengths is our attention to detail and our ability to adjust to the needs and demands of our customers, a generally educated and awesome group of people." The company further states that cafe culture has long centered on a sense of community. "Our coffee bar in Detroit has been designed in that tradition, and we're pleased to have you join us. We serve our own Great Lakes Coffee Roasting Company coffees, roasted locally every day; and since we know there's more to life than coffee, we also work with like-minded breweries, wine importers, bakeries, and other purveyors." According to its website, the company operates a roastery in Bloomfield Hills and has outlets near the Maple Theater and in Detroit's Midtown area and Cobo Center.
Great Lakes Potato Chip Co.
Traverse City
www.greatlakespotatochips.com
Six years ago, Ed Girrbach and his son Chris pulled their Dodge 1500 pickup truck in line with four 53-foot semi-tractor trailers waiting to load up with a fresh harvest of Michigan potatoes. In the bed of the pickup was a single 4-by-6-foot wooden crate that would hold 1,500 pounds of potatoes — enough for about 600 bags of chips. After loading, Ed and Chris drove the 110 miles back to their small plant just outside Traverse City and begin turning these quality potatoes into handcrafted kettle chips for their new company, Great Lakes Potato Chips. As with most small businesses, sales began with support from the local retailers but grew quickly throughout the state as the Girrbachs worked the trade show circuit to expose their chips to retailers big and small around the Great Lakes region. The company gradually added equipment and additional products, and then its fourth year it experienced a major expansion of its production facilities, tripling capacity and boosting the employee count to 13. Today the company has over 30 full-time employees processing more than 80,000 pounds of potatoes per week, and 17 distributors that supply a growing list of customers in six Midwest states as well as Texas, Tennessee and Canada. Future distribution is planned for the Southeast. The company's award-winning lineup of products includes seven permanent flavors of kettle-cooked potato chips, two flavors of tortilla chips, two flavors of salsas and a few seasonal potato chip flavors that change from time to time.
Guernsey Farms Dairy
Northville
www.guernseyfarmsdairy.com
"Produce exceptional products, maintain quality and provide excellent service in delivering them to customers. That's the philosophy founder John McGuire built Guernsey on in 1940 when he wanted nothing more than to make and deliver good milk to his family and friends." So states the Guernsey Farms Dairy website. The operation credits its founder's philosophy with allowing Guernsey Farms Dairy to become one of the oldest family-owned dairy processors in Southeast Michigan. Guernsey maintains that every recipe starts the same way: at local farms with happy cows. "That's why we go to such great lengths to work only with farms that treat their cows with the utmost respect and concern for their well-being," the website states.
Hausbeck Pickle Co.
Saginaw
www.hausbeck.com
Hausbeck Pickle Co. Inc. is a supplier to many well-known quick-service restaurants, including Burger King since 1980, according to its website. Formed in 1923 by Charles E. Hausbeck, the company has remained a family affair ever since, even after incorporating in 1968. Today, the pickles and peppers company is led by Charles' grandsons Tim as president and Joe as vice president.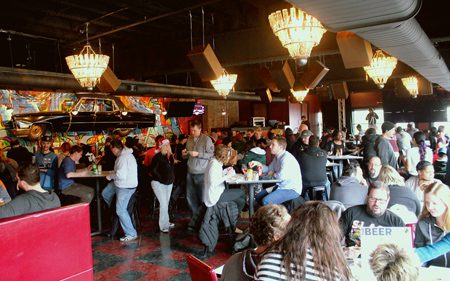 HopCat
Grand Rapids
www.hopcat.com
HopCat CEO Mark Gray calls his operation "Michigan's home for craft beer, with an unmatched selection of craft beers from around the state and around the world along with great homemade pub food in a unique and casual environment." In 2016, HopCat continued its growth as it expanded into Nebraska, Kentucky and Illinois and added new Michigan locations. "While such growth is a challenge, we are fortunate to have a tireless and dedicated team that shares our vision of a company that cares about its employees, its guests and its planet," Gray says. The continued growth meant opening four new stores and millions of dollars in additional revenue. "We went from a small company with a few hundred employees a few years ago to one that has more than 1,500 people on its payroll," Gray says. HopCat also is adding four more Midwest locations in 2017. "Michigan's economy is healthy and that means more people feel comfortable dining out," Gray says. "Michigan needs to continue its business-friendly approach to limiting new regulations while ensuring we are a state that is welcoming to people from all walks of life."
House of Flavors Inc.
Ludington
www.houseofflavors.com
In business since 1937, House of Flavors is now Michigan's largest ice cream manufacturer, producing 25 million pounds of product per year. Owned since the 1990s by Protein Holdings Inc., it currently makes more than 1,400 different items in its factory when accounting for brand, flavor and package size, the company's website states.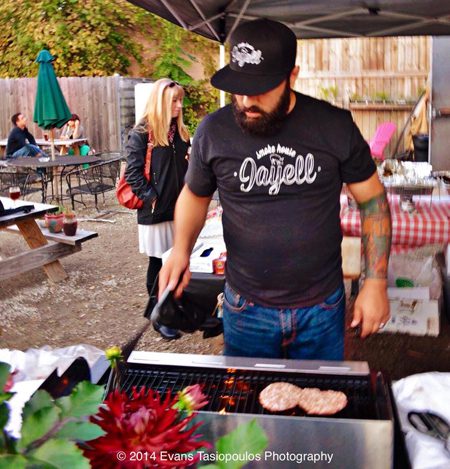 Jayell Smoke House
Oxford
Founded in 2012 by Master Smoker David Leidlein, Jayell Smoke House BBQ was created to honor his late father by sharing his father's love of barbecue with others. "It's with that memory in mind that every sauce and rub is developed," the business's website states. "The unique flavors offered by Jayell Smoke House are a result of David's love of experimenting with different flavor and spice combinations." In addition to selling sauces and rubs, Jayell caters events.
LorAnn Oils Inc.
Lansing
www.lorannoils.com
LorAnn Oils has manufactured and distributed premium flavorings and essential oils for 55 years. Pharmacist O.K. Grettenberger, grandfather of current CEO John Grettenberger, founded LorAnn Oils in 1962 and named the company in honor of his wife, Laura, and their only daughter, Ann. Originally, LorAnn Oils bottled and distributed about eight to 10 core essential oils such as peppermint and clove and distribution was limited to pharmacies. Over the years, the business has expanded its product offerings and now sells to a wide variety of retailers, manufacturers, health practitioners and home consumers. Today, the company services over 30,000 customers in 25 countries, its website states. LorAnn is known for concentrated, professional-strength flavorings and essential oils, but the LorAnn product line encompasses a variety of candy making and baking supplies in addition to many flavoring options. Nearly all food products are certified kosher, without added sugar, and gluten-free, and are available in retail and bulk sizes.
Natural American Foods Inc.
Onsted
www.naturalamericanfoods.com
Natural American Foods is one of the largest processors of honey and other natural sweeteners in the United States. With headquarters in Michigan and West Coast operations in San Bernardino, California, it serves a diverse customer base across the United States. The company supplies a broad range of proprietary and custom blended honey and other natural sweeteners. Markets it serves include retail, private label and foodservice.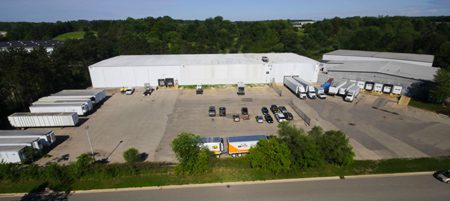 Natural Choice Foods
Comstock Park
www.naturalchoicefoods.com
Natural Choice Foods works in the opportunity grocery business to help major food manufacturers move surplus inventory. "The result is that we are able to offer our customers 30 to 50 percent off market pricing," says CEO Shayne Eisenga. "As we celebrate our 20th anniversary, 2016 was a year of growth for Natural Choice Foods with expansion of our retail outlet division, Daily Deals Food Outlet." Staffing is proving a significant challenge as the company experiences 25 percent-plus growth, Eisenga says. "Sales and profits increased significantly during 2016, providing both opportunity and challenges for our employees," he says. "Our commitment to promoting from within can be stressful for employees as they assume larger responsibilities." Several new initiatives are in the works for 2017, including the addition of two retail outlets and breaking ground on a 75,000-square-foot distribution center to support projected growth over the next five years. "Being a value supplier, the economy has very limited impact on our business," Eisenga says. "We have targeted major Midwest expansion. Investments in Michigan will be driven by tax and regulatory climates in comparison within the region."
Old World Style Almonds
Beverly Hills
www.oldworldalmonds.com
Old World Style Almonds specializes in the preparation and sale of cinnamon roasted nuts and other gourmet snacks at entertainment and sporting venues throughout the Midwest. The snacks are prepared and packaged in the company's Livonia warehouse, then transported to the various venues where they are sold. President Nancy Niezgocki says new contracts boosted revenues in 2016. "Our challenge has always been filling in our slow months with sales activity," she says. Also last year, the company added an administrative assistant to help with paperwork and financials and increased its staff of special needs adults to accommodate the holiday rush. For 2017, Old World Style Almonds is planning a move to a building in Detroit, with an eye toward securing a contract with the new Little Caesar's Arena. "Michigan's economy has not affected our business in a detrimental manner," Niezgocki says. "Our customers are comprised of individuals who are out for a special event and have disposable income to spend. We still attempt to keep our prices competitive while maintaining quality and covering our expenses."
Pop Daddy Popcorn Inc.
Whitmore Lake
www.popdaddypopcorn.com
The Pop Daddy Popcorn line of products is sold through fundraising programs and food stores throughout the state. The company sources all of its popcorn kernels direct from two family farms, Pop Daddy's website states. Its premium red popcorn (used in Daddy-O, Hot Daddy and Pepper Daddy) comes from the Bloomer family farm in Ann Arbor, and its premium goldenrod popcorn (used in Sugar Daddy) comes direct from Riehle Farms LLC in Sunman.
Prefer Products Brands Inc.
Warren
www.preferproducts.com
Prefer Products is a private label grocery company consisting of multiple brands that represent a variety of products. Its diverse portfolio offers products that range from paper and plastic products to edible oils, canned goods, beverages, dairy, specialty goods, ethnic items and more. Prefer Products Brands distributes its brands all over the world through multiple channels. "We are able to provide fast and efficient services and solutions throughout our supply chain, from our respected and certified packers to distributors and finally to the retail store and into consumers' hands," its website states. "As a private label company, Prefer Products Brands is able to provide high-end quality items that are equivalent or better than the national brands, and at a greater value."
Roberts Restaurant Group
Beverly Hills
www.robertsrestaurantgroup.com
Roberts Restaurant Group consists of six neighborhood restaurants in Oakland County — Beverly Hills Grill, Beverly Hills; Bill's, Bloomfield Hills; Cafe ML, Bloomfield Township; Roadside B&G, Bloomfield Township; Streetside Seafood, Birmingham; and Town Tavern, Royal Oak. The group experienced sales increases in 2016 even in the face of new competition, says proprietor William Roberts. "The restaurant industry is exploding with new restaurants, both in the suburbs and downtown," he says. "Besides competing for customers, we are competing for quality employees. This is putting upward pressure on wages." Full implementation of Obamacare has also affected operations. "Though we have always offered health insurance to our full-time staff, many never took us up on it," Roberts says. "Now that it is mandatory, we are covering many more staff and at the same time health care costs are increasing dramatically. This combination is affecting the bottom line." Still, Roberts is optimistic about 2017. "We are continuing to explore new opportunities, though we will be very judicious in an over built marketplace," he says.
Simply Fresh Market
Brighton
www.simplyfreshmarket.com
Simply Fresh Market is a community-based grocery store specializing in local organic foods and that now has a full in-house kitchen that prepares private-label items such as a grass-fed organic bone broth bar and scratch-made chicken pot pies. "The largest selection of organic fruits and vegetables is the backbone of this highly educating, healthy place to shop for awesome food!" proclaims owner Anthony Gelardi. September 2016 brought the launch of a new, bigger Simply Fresh Market. "One of the challenges was hiring a staff to run the new store," Gelardi says, noting that the market now employs more than 20 full-time workers, compared with six prior to the expansion. Sales are also up by 200 percent, he says. This year is also shaping up as a big one for Simply Fresh. "We will have our first organic apple crop from Simply Grown that we intend to prepare value-added items for our clients," Gelardi says. "An outdoor farm-to-table cafe will be implemented on the premises." He credits the market's success to "the many awesome farmers of our state." Gelardi also says he would like to create a way to educate schoolchildren about agriculture and culinary arts from an early age.
Sister Pie
Detroit
www.sisterpie.com
Sister Pie is a bright corner bakery in Detroit's West Village on the east side of town. Each day it serves pies, cookies, breakfast and lunch. The menu at Sister Pie is nontraditional in flavor combinations, rustic in execution and constantly changing to honor the local agriculture of Michigan. "We strive to test the limits of our creativity while challenging and pleasing the palates of Sister Pie enthusiasts," the bakery's website states. "We make our pie dough by hand daily and most often communally." As it grows and changes, so does its mission: "Sister Pie aims to celebrate the seasons through pie; to provide consistently delicious, thoughtful, and inventive food; to foster a welcoming environment for employees and customers through transparency, community engagement and education." The bakery's goal is to be a triple-bottom-line business that maintains a strong commitment to employees, the economy and the environment.
Traffic Jam & Snug
Detroit
www.trafficjamdetroit.com
The Traffic Jam and Snug, established 1965, considers itself one of Detroit's hidden treasures. "Known throughout Midtown for our in-house bakery, microbrewery and dairy, our curiously intimate multilevel dining rooms and an eclectic menu of made-from-scratch dishes, there is simply nothing quite like The Traffic Jam," the company's website states. On Dec. 18, 1992, after a decade-long legal battle, the Traffic Jam became the first brewpub in the state of Michigan. Since then, it has been brewing an ever-changing selection of hand-crafted beers.
Westborn Market
Berkley
www.westbornmarket.com
For more than 50 years, family-owned and operated Westborn Market has been dedicated to bringing the Detroit area fine fruit and produce. "Our commitment to freshness, variety and uncompromised customer service fuels our expansion and growth," the company's website states. Each of the four Westborn locations offers a combination of produce, dairy, bakery, meat and flowers. They also provide an extensive list of services including party trays, fruit baskets, full floral design and delivery services.
Zingerman's
Ann Arbor
www.zingermans.com
Since it opened in 1982, Zingerman's has evolved into not only an Ann Arbor institution, but one of the country's leading specialty food stores. "With an emphasis on education, flavor, tradition and integrity of ingredients, we've worked to create a living, breathing, active culinary laboratory where one can experience everything from corned beef and noodle kugel, to hand-picked Kalamata olives, to handmade croissants and pretty much everything in between," co-founder Ari Weinzweig writes on the Zingerman's website. The business has expanded beyond the original deli. Zingerman's Community of Businesses is a collection of Zingerman's ventures, each with its own food specialty, all located in the Ann Arbor area, each working to help make the shopping and eating in every aspect of Zingerman's more flavorful and more enjoyable than ever.