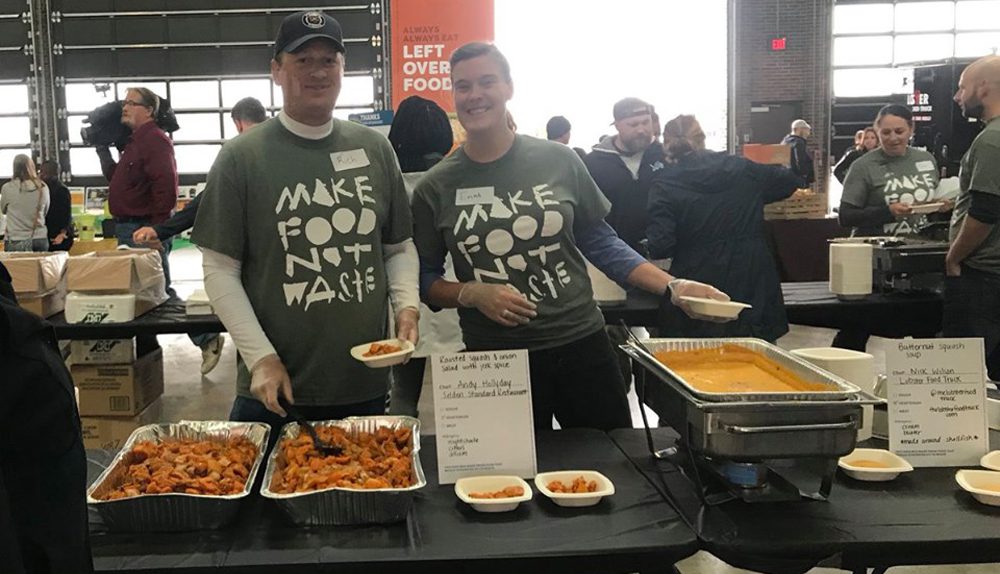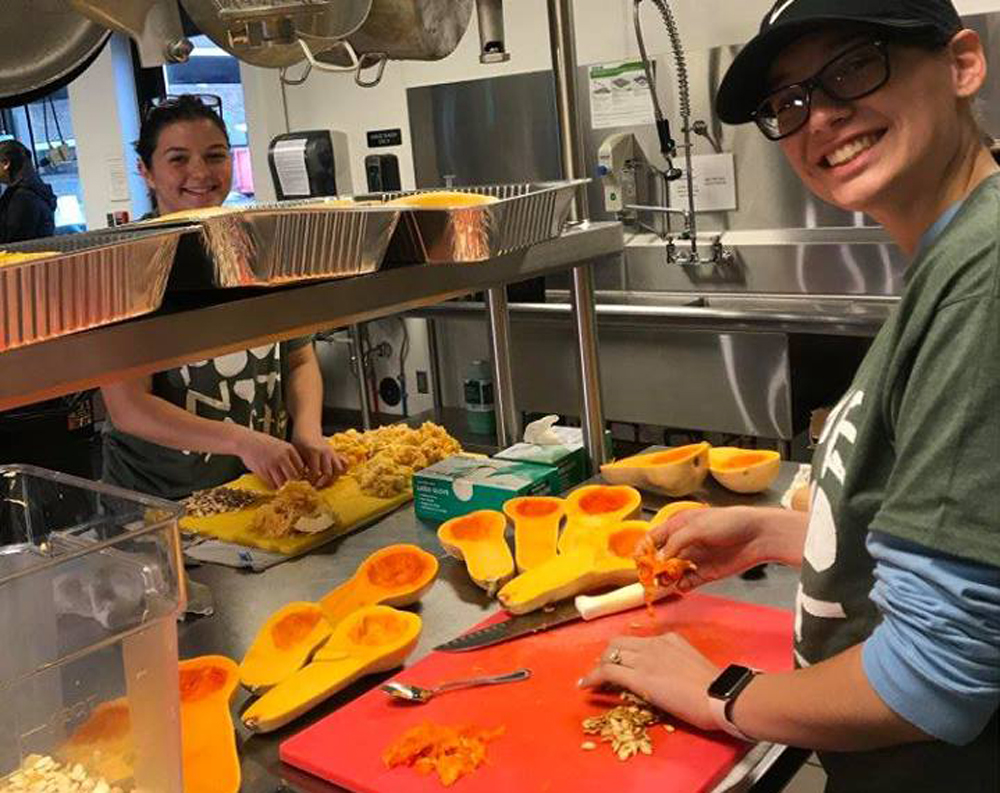 Imagine if your boss walked up to you with a box full of food and told you to make the best meal you'd ever cooked. You might feel like an unwilling candidate on "Chopped" or "Restaurant Impossible."
This weekend, a group of Metro Detroit chefs will have exactly that experience as they transform food that otherwise might be thrown out as leftovers or "too boring" to eat and turn it into gourmet meals befitting their respective restaurants.
The event hosting these chefs, foodies of all sorts, vendors and more is called Make Food Not Waste, and it is a delicious way to learn about what you can make when you use creativity and your heart to save the world from the negative effects of food waste, said Danielle Todd, director of Make Food Not Waste.
"We give each chef a mystery box and tell them to make what they can make," Todd said. "It was so delicious last year (in the event's inaugural outing). It was fun to see their creativity and how they interpret the different ingredients. Every dish is different and delicious."
The second annual Make Food Not Waste—A Community Feast will be held on September 8 from 10 a.m. – 4 p.m. at Eastern Market's Shed 5, located at 2934 Russell Street in Detroit.
This free event, presented by Kroger Co. of Michigan, features dishes made by local chefs from high-quality food that would otherwise go to waste; a culinary competition between local students judged by nationally renowned chefs; and an array of expert presenters that will give people easy, effective, everyday ways to reduce the amount of food wasted at home.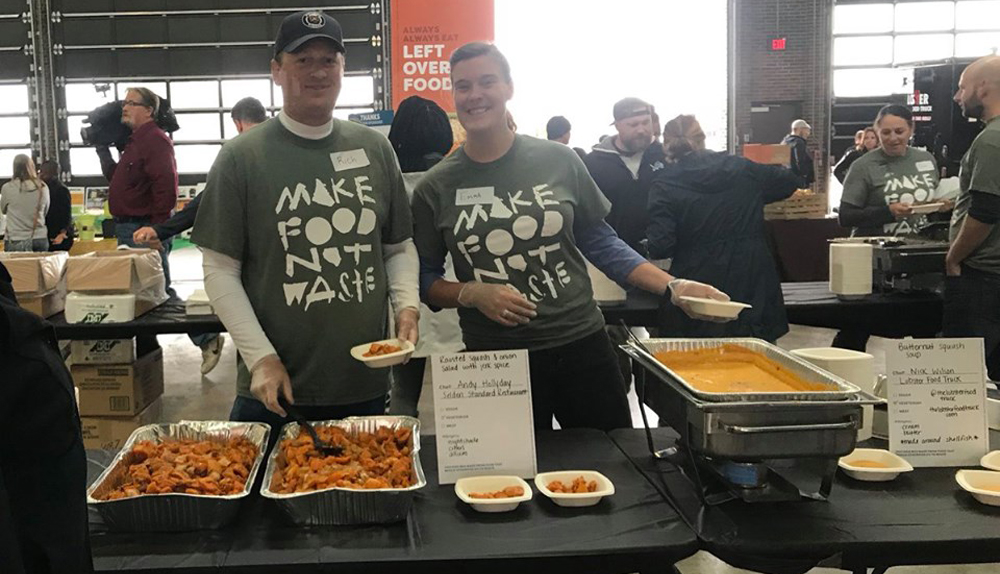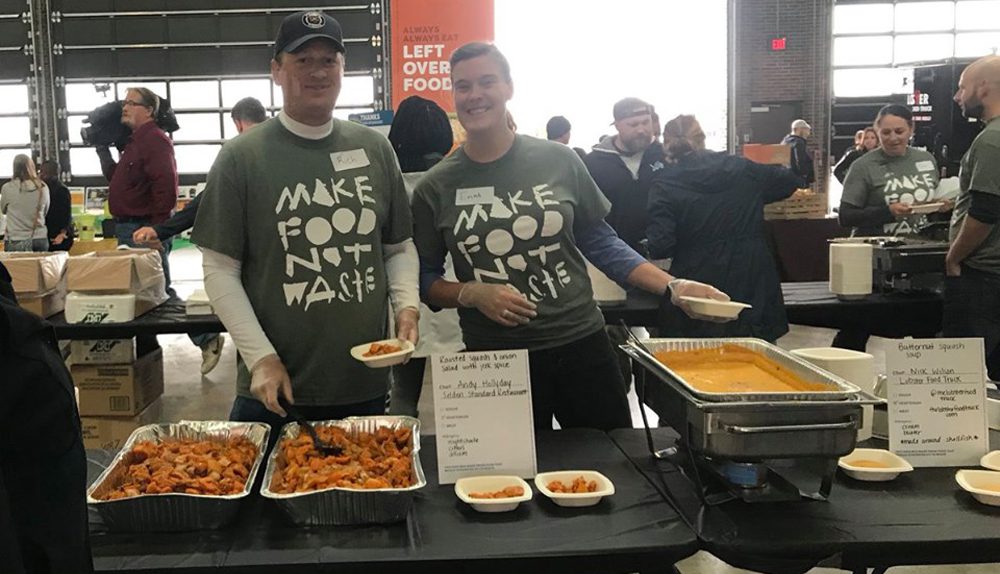 Big picture
The event is part of a national effort to rethink how we look at our food, food waste and coming up with inventive ways to keep food out of landfills, Todd said.
"We throw away 40% of our edible food, which is outrageous. When you do that, you're essentially throwing away all of those resources that went into making that food," Todd explained. "The really big deal is when it ends up in landfills and decomposes in landfills rather than composting."
Kroger officials said they are excited to be a part of the event.
"The partnership we have with Make Food Not Waste simply makes sense. Our efforts to eliminate hunger in the communities we call home starts with food waste. We have to teach consumers how to make their meals go farther and this event does just that," said Rachel Hurst, corporate affairs manager, Kroger Co of Michigan.
"It's educational and fun at the same time," Hurst added. "Zero Hunger | Zero Waste is our social impact plan, because we know it is our responsibility to change the way America eats. We must nourish our communities, protect our planet and create a future with Zero Hunger | Zero Waste. The fight against hunger is something we cannot do alone. We need other businesses, corporations, and community partners to come together and fight with us."
Free to attend
Make Food Not Waste — A Community Feast also will highlight the many businesses, organizations and individuals in southeast Michigan that address wasted food, an issue with widespread economic, environmental, health and social impact. Event attendees will walk away with information on easy ways that can reduce food waste at home, saving money and positively impacting the environment.
The public is invited to the event at no cost. Event attendees are encouraged to contribute to a food drive by bringing a box of pasta or can of beans. An all-volunteer team from across the community hosts and staffs the event that drew 2,500 attendees last year. Event organizers are hopeful to nearly double that number this year.
"Cutting down on the food that goes to waste is one of the best ways to solve climate change and keep money in your pocket," said Todd of Make Food Not Waste. "At the Feast, you'll see how easy and delicious it can be."