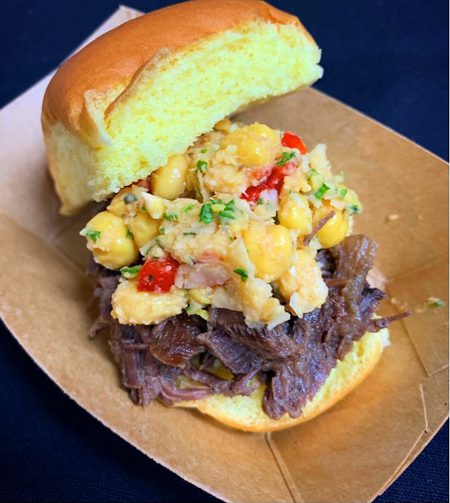 What is more all American and symbolic of a summer meal than a plate full of delicious and iconic sliders?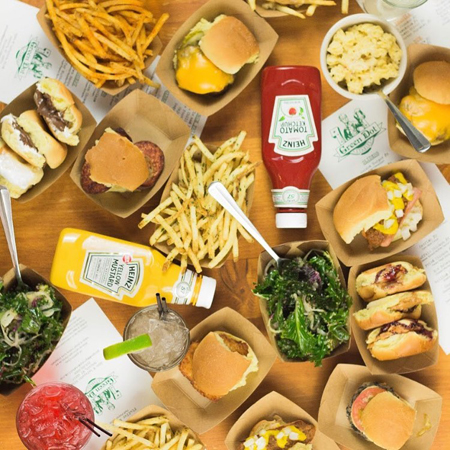 Thankfully, Metro Detroit has some of the finest slider restaurants anywhere in the state or nation. Tiny hamburgers are easy to eat, fun to try with new flavors and offer a great opportunity to see what up-and-coming restaurants are offering.
What is a slider? Metro Detroiters typically describe it as a simple hamburger patty, traditionally made with ground beef, with few condiments on a white bun. The size is about a third of a traditional hamburger, making them bite sized for the right person. Otherwise, expect to polish off a slider with two or three bites.
At Green Dot Stables in Detroit, you can find every kind of meat and meat substitute on its sliders. There are burgers made of corned beef, quinoa, duck, chicken, bologna, venison and even peanut butter. That means that people who are meat eaters for life as well as vegetarians will find something they like.
Whether you're looking for a snack, late-night dining or just a place where you can try a variety of flavors, sliders and slider restaurants are an ideal way to get everything within one small plate. Here is just a short list of local favorites to try.
• Travis: This St. Clair Shores diner is perfect for every meal, especially breakfast. But its sliders are perfection: Light, not greasy and packed with flavor. Ask for double pickles.
• Joe's Hamburgers: Take the drive downriver to Wyandotte and check out this mainstay for its wonderfully little sliders as well as the pinball bar next door.
• Hunter House: Pretty much everyone agrees that Hunter House has some of the best sliders around. People also rave about its food truck, so that's worth checking out if it is in your neighborhood.
• Bray's: This restaurant on Ford Road and Wayne in Westland not only has great sliders, but we hear that the fries are to die for if you like that kind of thing.
• Motz: Motz is a classic and its double cheeseburger sliders rule. Some Metro Detroiters like to brag that they have eaten hundreds over the years.
• Red Hots Coney Island: You might think they only know hot dogs and chili at a coney island. But sliders at this Highland Park legend are amazing.
• Bates: This Livonia landmark recently celebrated its sixth decade in business. So grab a slider and make sure to pick up a chocolate shake while you're there.