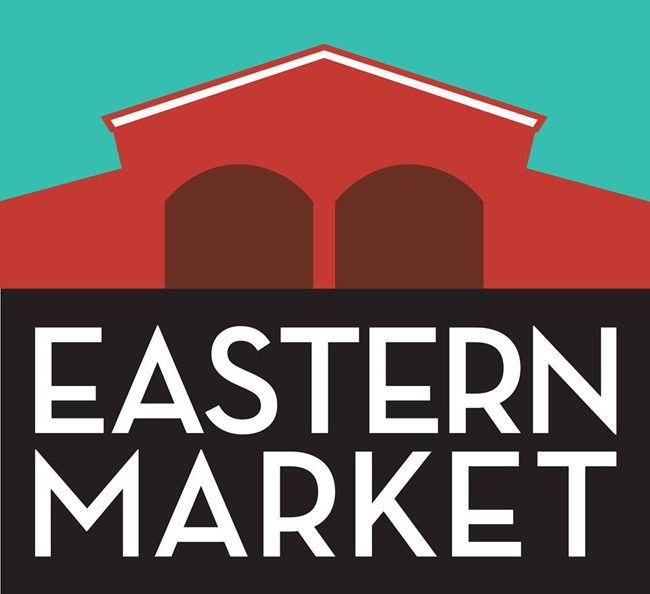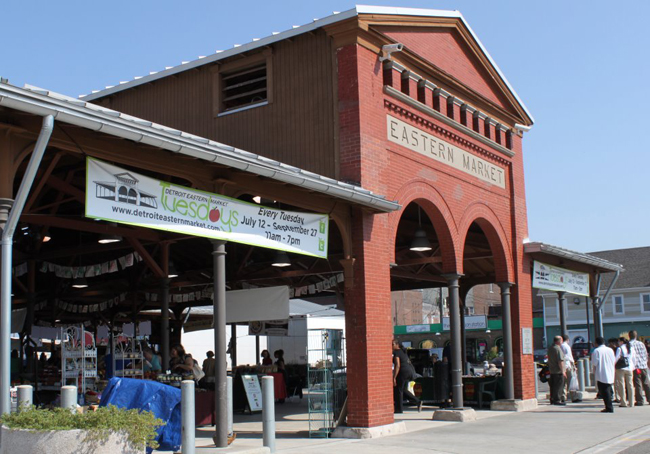 Here's one of those "Did You Know?" things about Michigan's economy: Food and agriculture jobs make up 20 percent of the state's workforce. These jobs are crucial to Michigan's economy and provide long-term opportunity for workers to make a good living.
Recently, Eastern Market and several partners announced a new, free job training program for careers in the food and agriculture industry. These jobs will prepare Detroiters for skilled, living-wage jobs in food resourcing, processing, packaging, distribution and more.
Four of Detroit's foundational food businesses are joining forces to launch Food Industry Jobs, a training and development pilot program that will prepare workers for stable jobs and career paths in the food and agriculture trade. This sector provides the highest number of entry-level, living-wage jobs in Michigan's workforce.
With more than 300 years of combined experience in food resourcing, processing, packing, distribution and retail, Eastern Market Corporation, along with partners Wolverine Packing Co, E.W. Grobbel, and Germack, are working with Greenhorn Training Solutions on a comprehensive program that will prepare participants to succeed in the food and agriculture industry.
"Food processing and distribution provides a great portal for Detroiters who have limited skill sets to enter the workforce. There are many growth opportunities for dedicated workers to continuously build their skills and talent," said Dan Carmody, president, Eastern Market Corporation.
The program's first cohort will take 25 people through 72 hours of rigorous classroom instruction over two-and-a-half weeks, beginning May 1. Participants will learn industry basics and career skills including time management, conflict resolution, financial literacy and teamwork. Participants also will complete certification training and testing in ServSafe Food Handling.
There is no cost to the participant, but they must first apply for the program online at apply4worknow.com beginning April 1. Qualified applicants will be enrolled at an April 24 project launch, where they will meet the Food Industry Jobs partner businesses.
Participants who complete the course will attend a graduation event May 17, with interviews occurring the week after. These jobs will help to fill the food and agriculture career pipeline.
"Growing and developing people both personally and professionally is the heart of what we do every day," said Jason Grobbel, CEO of E.W. Grobbel. "Trained, dedicated, hard-working people have tremendous opportunity within the food industry. Food industry jobs are vital to Michigan's economic diversity and stability."
The Food Industry Jobs partners aim to train a total of 120 people in four cohorts over the next year.
"We'll evaluate after the first cohort, but we are applying for grants and looking to connect with additional partners to help fund the program on a continuous basis," Carmody said.
In addition to the four partners, Michigan State University and Detroit Edison Public School Academy are consulting on curriculum design and instruction, to ensure a training experience that is suitable for all educational backgrounds. For more information or to apply to Food Industry Jobs, go to apply4worknow.com.
Eastern Market Corporation is the 501(c)(3) nonprofit organization that manages Eastern Market on behalf of the City of Detroit. Its vision is to create the most inclusive, resilient, and robust regional food hub in the United States and to ensure that Eastern Market nourishes Detroit — from food to art and commerce to culture.