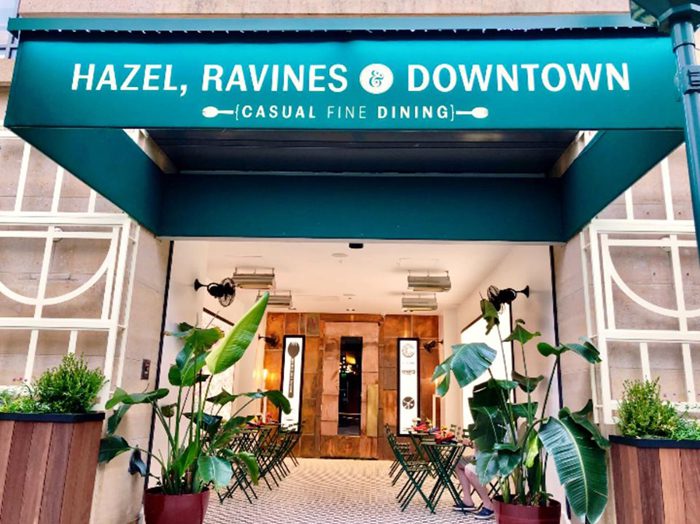 As everyone gets out their grills this summer, there is more than one way to turn up the heat. That is where Executive Chef Emmele Herrold – a co-owner of Hazel, Ravines and Downtown in Birmingham – comes in.
Herrold has an unexpected dish to try that is both barbecued and spicy. It goes beyond burgers and brats and can elevate a backyard gathering in no time. She's added Kalbi for Two to the menu at Hazel, Ravines and Downtown in Birmingham.
A personal favorite for Chef Emmele, the dish highlights Korean-marinated beef short rib with kimchi, green onions, butter lettuce and Gochujang sauce. It features a bone-in cut that is slowly marinated and is then grilled to perfection. It can be re-created at home as well.
Kalbi for Two
Recipe by Executive Chef Emmele Herrold, co-owner of
Hazel, Ravines and Downtown
Ingredients:
5 green onions
1 cup of Mirin
1 cup of orange juice
3/4 cup of soy sauce
3/4 cup of sesame oil
10 cloves of garlic
1 cup of sugar
1 medium onion
1/2 cup sesame seeds
Instructions:
Blend together in a blender or Vitamix
Marinade makes 1.5 quarts
Flanken cut short ribs can be found at most butcher shops, or cut for you by the butcher. Ribs should be flanken cut to 1/4 inch. Plan to serve 1/2 pound of ribs per person (about 2 pieces).
Marinate the short ribs for at least 2 and up to 24 hours in marinade noted above.
Char ribs on a hot flame grill until charred and cooked through. While ribs are cooking on the grill, toss whole green onions in olive oil until wilted and char them on the grill until they are slightly crispy at the ends.
Serve with:
• Your favorite kimchi (Note: Kimchi by The Brinery is local and delicious)
• Bib lettuce
• Gochujang
• A sauce consisting of equal parts mirin and sesame oil and a dash of salt.