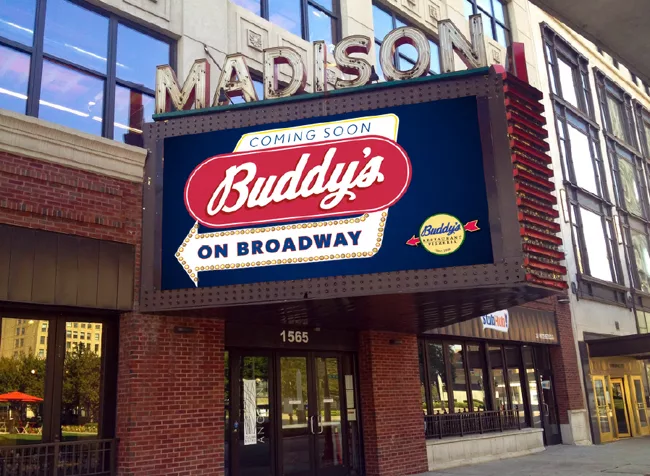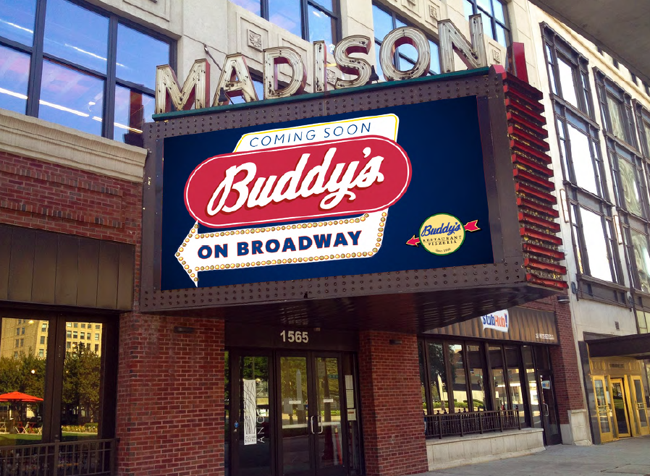 The folks at Buddy's Pizza think the downtown Detroit area could use another family-focused restaurant.
Buddy's officials announced recently that the original Detroit-style pizza chain, which opened at Six Mile and Conant in 1946, will be opening its first downtown location later this year. The eatery, which will move into the Madison building on Broadway, should be open by late fall.
"The call for the Original Detroit-Style pizza downtown is being answered," said Wes Pikula, Buddy's chief brand officer. "We're looking forward to having a space in the heart of Detroit. Buddy's offers a unique product. We're about families, and I think Detroit is under-served as far as family restaurants."

The move, which will put Buddy's in a 7,000-square-foot space previously occupied by Angelina Italian Bistro, has been in discussion since 2017, when Buddy's approached Bedrock, LLC, the owner of the building. It also falls in line with an expansion of the business made possible by the company's partnership with CapitalSpring, an investment firm headquartered in New York.
That partnership, Pikula pointed out, has allowed some rapid growth for Buddy's, with new stores expected to open in Grand Rapids (April), Plymouth Township (early June) and Woodhaven (mid- to late-summer).
In Plymouth, the new Buddy's will be on the former Ruby Tuesday's site on Beck Road and people like Wes Graff can hardly wait.
"That's a nice addition," said Graff, president of the Plymouth Community Chamber of Commerce. "When the downtown area has busy nights and people can't find a place or don't want to deal with the crowds, they're looking for a place to go. Buddy's will be a nice alternative for them."
The downtown Detroit location will be the fourth opening for Buddy's this year. Pikula said the parking availability — there's underground parking right next to it — is a primary reason the Madison building makes sense.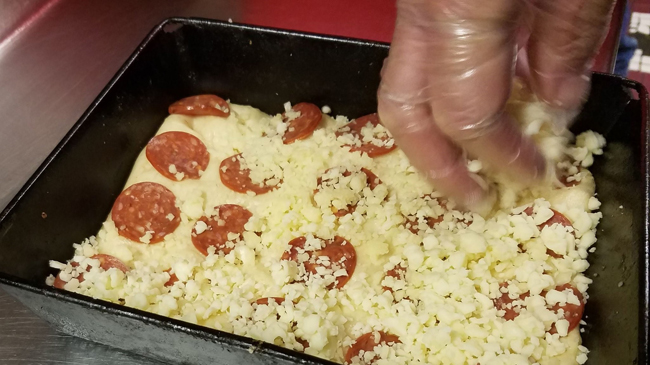 "Being a family restaurant, (parking) was a high priority for us," Pikula said. "There is so much history to the area, and these things made it even more attractive."
The new restaurant will 225 guests in a space that features glass partition walls opening onto a summer patio area. A separate area will offer limited service where guests can grab a slice, whole pie, salad or other items for a quicker, delicious Buddy's experience.

"We want to accommodate those who may not have time for a full-service experience," Pikula said. "Buddy's will also offer catering to surrounding businesses and delivery for anyone who wants the convenience of the Original Detroit-Style Pizza delivered right to their work space."
Pikula said the downtown Detroit location will allow Buddy's to be part of the continuing revival of the area. "We want to be part of one of the greatest stories in history," Pikula said. "For Buddy's, it's about finding a space that works for families. There are great restaurants in the city. We're just going to be another one."