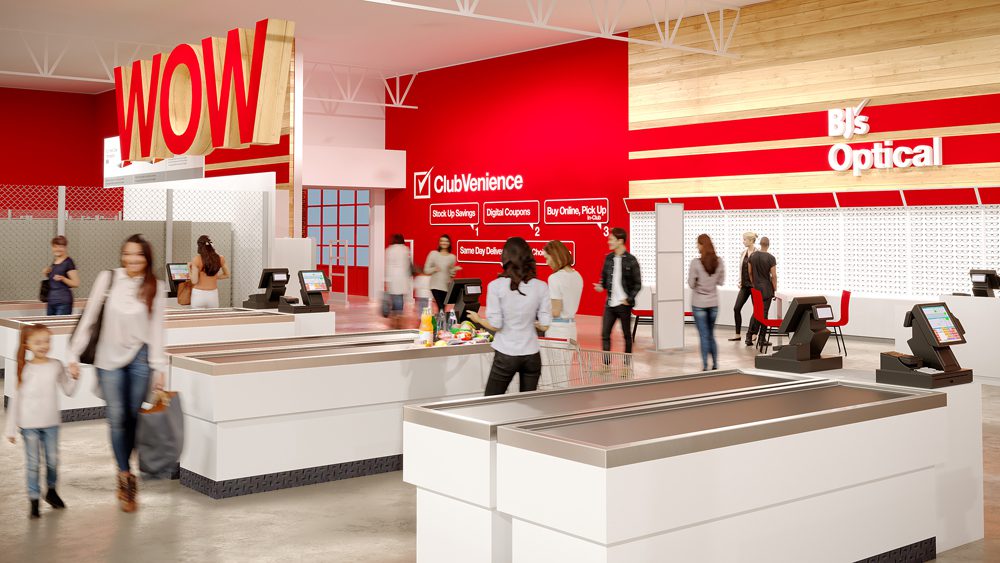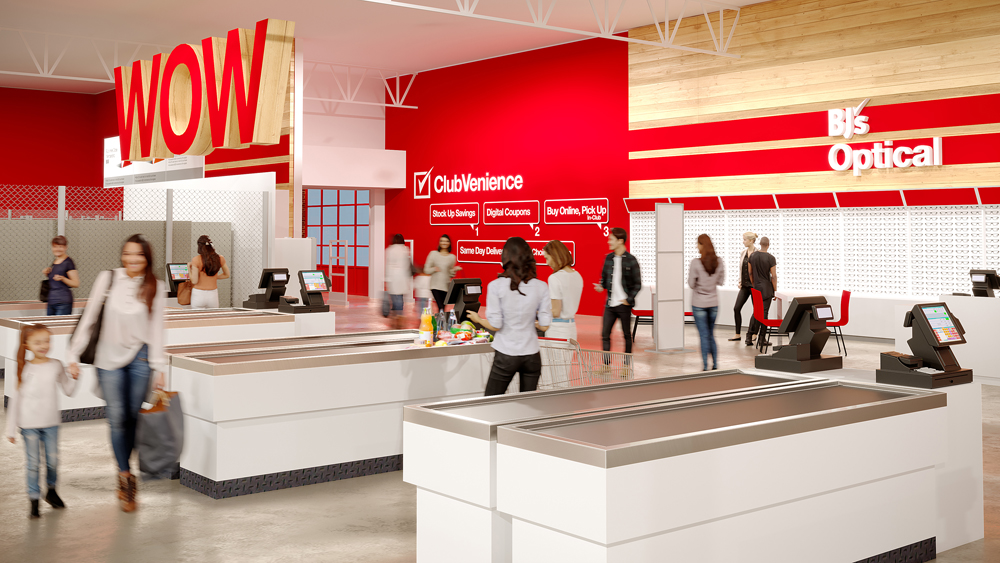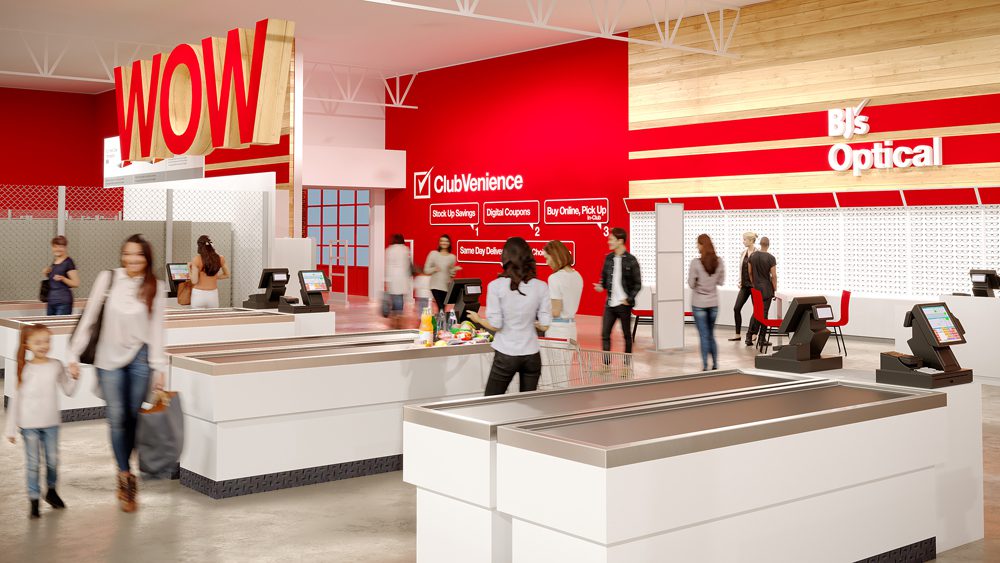 With 216 locations and 136 gas stations across 16 states primarily on the East Coast, BJ's Wholesale Club recently announced the company is expanding to Michigan, opening two new locations in metro Detroit. And company officials saying it is actively searching for sites for additional clubs in the region.
State residents have long enjoyed warehouse-club shopping with major retailers Costco and Sam's Club dominating the market. This newest player is ready to expand quickly to grab some of that discount-shopper marketplace with its two new club opening in 2019 in Madison Heights and Taylor.
The company's expansion plans will bring an estimated 300 jobs to the southeastern Michigan as the stores ramp up hiring of store managers and employees. The project is also expected to support up to 1,000 construction jobs, officials said.
"We're thrilled to enter such a dynamic market and be a part of Michigan's future," Christopher J. Baldwin, chairman and chief executive officer of BJ's Wholesale Club, said in a statement. "Metro Detroit is a great fit for our clubs. Our expansion into this market is the result of our new, data-driven model for opening clubs, and we see significant potential in the region. We're ready to serve Eastern Michigan families and bring great career opportunities to the area."
State retailers doing well
Michigan's retailers have enjoyed a strong 2018, according to the Michigan Retailers Association, an industry group based in Lansing. The MRA conducts monthly retail index surveys in cooperation with the Federal Reserve Bank of Chicago's Detroit branch, and this survey recently found October continues to be an excellent month for Michigan retailers.
Its seasonally adjusted performance index of 62.9, up significantly from September's 53.9, shows positive growth as consumers head into the biggest shopping weeks of the holiday season. A year ago, the Retail Index was 65.9. The 100-point index provides a snapshot of the state's overall retail industry. Index values above 50 generally indicate positive activity; the higher the number, the stronger the activity.
The Retail Index shows that 58 percent of Michigan retailers expect strong sales through January, while 13 percent predict a decrease and 29 percent expect no change. That results in an adjusted outlook index of 79.0 – a positive note as consumers finish up their holiday season.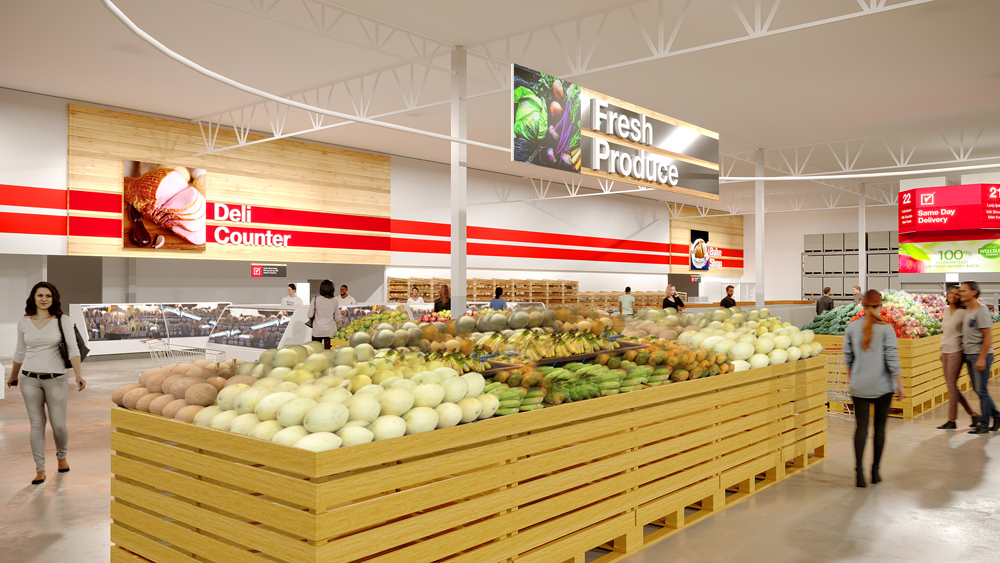 Employment high
BJ's may find it challenging to find the workers it needs to grow: Michigan's jobless rate fell one-tenth of a percentage again from September to October, down to 3.9 percent – the lowest since 2000. The national rate remains at 3.7 percent. A year ago in Michigan, it was 4.7 percent.
According to the Senate Fiscal Agency, October 2018 sales tax receipts totaled $660.7 million, down 3.3 percent over last year. Tax receipts were $72.2 million below the May 2018 consensus estimates.
Headquartered in Westborough, Massachusetts, BJ's Wholesale Club Holdings, Inc. is a leading operator of membership warehouse clubs on the East Coast of the United States. The company's common stock is traded on the New York Stock Exchange (NYSE: BJ).
Much like its competitors, the company is known for its fresh food offerings, including produce, meat, bakery and deli. The new clubs will feature prepared foods and services, including buy online, pick up in club and digital coupons.
There is sure to be competition between the warehouse clubs. Company officials say their clubs will save families up to 25 percent compared to grocery store prices. That 25 percent savings is based on pricing on a basket of 100 national brand household staples, on an unpromoted unit-price basis, when compared to four leading grocery chains in Michigan trade areas.