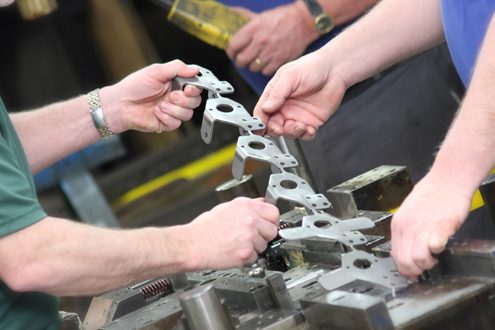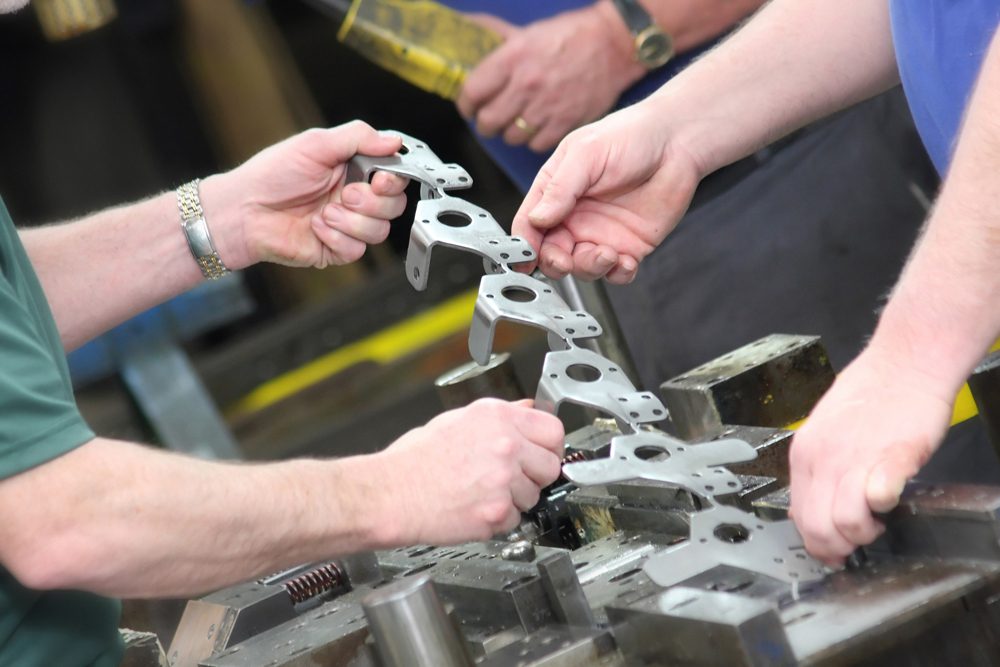 GRAND RAPIDS, Mich. – Metal stamping and metal forming manufacturer Proos is adding 50 new jobs as part of a multi-million dollar expansion, thanks to the help of regional non-profit economic development organization The Right Place Inc., the city of Grand Rapids and the Michigan Economic Development Corporation (MEDC).
The approval March 12, 2014, of a $200,000 Michigan Business Development Program performance-based grant is part of $715,000 incentive package that will enable Proos to invest $5.7 million in Grand Rapids and add 50 jobs to its 83-employee workforce. The investment will also allow the company to renovate its Oak Industrial Drive facility to accommodate the expansion. Its headquarters will remain at 1037 Michigan St. NE in Grand Rapids.
This expansion will support the company's continued aggressive growth by scaling up production to meet current and future customer needs. The company intends to expand its fabrication operation, Proos Fabrication, and its stamping operation, Proos Manufacturing.
"Proos is a rapidly expanding supply chain manufacturer with physical growth constraints and numerous options to grow elsewhere," stated Megan Sall, business development manager for The Right Place. "Working with our partners at the city and the MEDC, The Right Place was able to ensure that Proos has the resources they need to succeed here in West Michigan."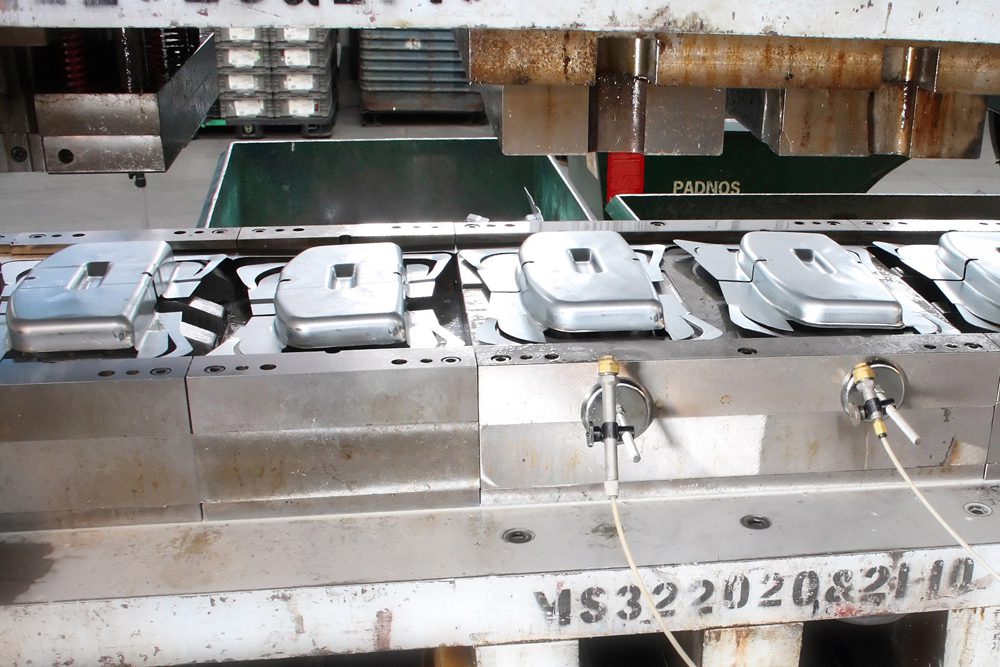 The company's significant growth in recent years has garnered industry attention, as it was recently awarded the "Automotive Supplier of the Year" at the 2014 North American International Auto Show and named one of Michigan's "50 Companies to Watch" in 2012 by Michigan Celebrates Small Business.
"Managing growth is just as challenging as managing decline. However, with the assistance of The Right Place, MEDC, and the city of Grand Rapids, Proos is now able to start another exciting chapter of our 94-year history," said Proos CEO Amy Proos. "The Right Place and MMTC-West have been valuable business partners in our company's success."
Established in 1919 and woman-owned since 2004, Proos has become a leader in the metal stamping and metal forming industry. The company provides metal stampings for the automotive, industrial and office furniture industries, ranging from highly visible Class A products to structural components.
This announcement represents an initial milestone of sorts for The Right Place, www.rightplace.org, as the Proos project is the first economic development project to be secured under the organization's new 3-year strategic plan. The Right Place founded in 1985 and is supported through investments from the private and public sector. Its mission is to promote economic growth in the areas of quality employment, productivity and technology in West Michigan by developing jobs through leading business retention, expansion and attraction efforts.
This press release was provided by Clark Communications, www.clarkcommunication.com, in Grand Rapids, Mich.