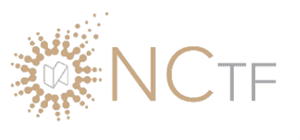 GRAND RAPIDS, MI – New Community Transformation Fund (NCTF), a Grand Rapids-based venture fund aimed at boosting businesses owned by people of color in West Michigan, has made an investment in Zil Money, Inc., a four-year old business-to-business company that provides simple and secure platforms for small and medium business owners to move and manage money seamlessly online and on-demand.
The deal, the second investment made by NCTF, was finalized in in February this year. Zil Money will use the NCTF investment to continue supporting its more than 400,000 customers in the online accounts payable and receivable space.
As part of the investment, the company, founded in 2019 by entrepreneur Sabeer Nelli, will relocate its headquarters to Grand Rapids.
This is the second startup for Nelli. The first was TylerPetroleum.com, a Texas company with $60 million in revenue and more than 200 employees. The company was recognized on a recent Inc. 5000 Fastest Growing Private Companies in America's as one of the fastest-growing startups.
While running TylerPetroleum Nelli regularly encountered account payable issues that lead to him starting what is now Zil Money.
"I needed a better solution for accounts payable for the business as we were using a variety of payment providers for different vendors," said Nelli. "We had so many vendors, which was expensive, and it required a massive commitment of time, so I started to think through how we could streamline things into one online platform."
Nelli shared the platform with colleagues in oil and gas and the word spread quickly. Zil Money officially spun out as its own product and company in 2019.
"I am honored to have NCTF investing in our startup," said Nelli. "I'm excited to plant our roots in Grand Rapids and continue disrupting the online payment platform industry with our unique offerings."
Zil Money fit the firm's thesis of investing in emerging companies within financial technology, life sciences, advanced manufacturing, food and agribusiness, e-commerce and information technology. Those are the primary industries that the fund will focus on with investments expected to range between $250,000 to $500,000.
NCTF focuses on three areas: West Michigan-based, people of color-owned companies; transitioning, non-local companies that are willing to place an entrepreneur of color in executive positions; and second-stage, entrepreneurs of color who will relocate to West Michigan to grow their company.
NCTF leaders felt it was important to focus on Zil Money moving its headquarters to Grand Rapids.
"Zil Money will do very well in Grand Rapids with our region's fast growing IT sector," said Birgit Klohs, board chair, New Community Transformation Fund and one of the group's founders.
NCTF maintains an investment committee comprised of local and national members and is governed by a board of directors which, along with Klohs as chair, includes fellow NCTF co-founder Skot Welch, President and CEO Global Bridgebuilders; Kwame Anku, CEO and General Partner of Black Star Fund; Garrick Rochow, President and CEO of CMS & Consumers Energy; and Christal Jackson, an internationally known venture philanthropist.
NCTF managing director Ollie Howie, who was brought on in November 2021 to lead deal opportunities, sourced the investment and has become acquainted with Nelli's vision.
"Zil Money has something special with the onlinecheckwriter.com site," said Ollie Howie, Managing Director, NCTF. "Already, the company has serviced thousands of customers and has processed over $30 billion in volume, so we're excited to see the company continue to innovate and expand its financial software to small-and medium-sized businesses."
As managing director, Howie is responsible for guiding the work of the organization to achieve its mission by sourcing deal flow and building relationships with investors and the community. He also leads business growth through creating, negotiating and closing investment opportunities, all duties that he has managed in some capacity in previous roles.
NCTF officially launched Jan. 23, 2020, inspired by an idea that former longtime Right Place president and CEO Birgit Klohs had to create opportunity for entrepreneurs of color.
NCTF leaders are excited to continue investing in companies and has already compiled a solid pipeline of potential next investments. Additionally, other communities across the nation have their eye on what NCTF is doing and have even inquired about replicating the fund in other communities.