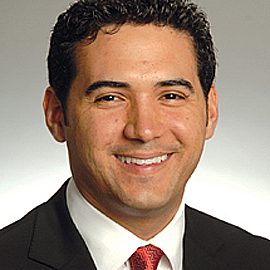 By Vincent Thomas
Aug. 23, 2012
The nonprofit sector is made up of more than 1.5 million organizations, from universities and hospitals to environmental groups and professional associations. (Source: National Center for Charitable Statistics).
Human service organizations account for nearly one-third of nonprofits. The professional associations sector -" many based in Michigan -" makes up another significant number of nonprofits including trade associations, individual membership societies and voluntary organizations.
Common Challenge -" Today's Sustained Gale Force Winds
Despite a wide range of missions and structures, nonprofits have one goal in common: they all strive to be effective, well-managed organizations that deliver results to those they serve, while making a positive impact in their communities.
These organizations also face a common challenge. A recent survey by the Nonprofit Finance Fund reveals that 85 percent of nonprofits, whether in human service, higher education or member-based associations, saw an increase in demand for services in 2011.
The 2012 survey noted that it's an ongoing struggle for organizations to "become more financially and strategically effective and sustainable" to weather today's current economic conditions and effectively deliver on their missions. Almost all the organizations polled (99 percent), believed that in 2012 the demand would stay the same or dramatically increase.
How to Weather the Storm
A powerful way to boost efficiency and preserve funds for core missions is for nonprofits to improve control of their overall financial management.
The strongest and most effective nonprofit organizations are able to weather the storm by working smarter and preserving precious resources when they streamline their banking, cash management, financial management, member dues processing and other accounting processes.
By taking this approach, organizations move away from the burdens of disconnected systems, manual processes and inefficiencies.
Nonprofits break through the storm when they gain visibility across their entire operation by standardizing financial management processes. In an instant, staff and leaders see a real-time snapshot of current financial status, bank accounts, cash flow, budget projections, collections and more. This real-time visibility into all aspects and levels of operations helps organizations cut costs, increase revenues and make informed financial decisions.
This approach is especially tailored to deliver value to nonprofit member-based organizations with a central headquarters and multiple chapters, groups, regions or people to manage.
According to a recent survey conducted by the Nonprofit Technology Network, 55 percent of nonprofits reported they had a formal technology plan. This creates a more tech-savvy organization. The key is to remove the need for duplicate financial data entry into multiple systems. Staff saves time and effort, letting them better serve the organization with more meaningful tasks such as overall strategy management. This lets nonprofits do more without adding resources.
Using the Cloud for a Better Tomorrow
Cloud computing is a general term for any technology solution that involves accessing software solutions over the Internet. The cloud provides the computing power to run the solution, which is available to users "on demand" via subscription pricing. Users only need an Internet connection for secure access.
Nonprofits are run by volunteers and those volunteers need to be out in the field. They need to be able to access the organization's financials via Web browser or mobile device and that's where the cloud can be leveraged. Because those financials are available anywhere, the full power of it can be leveraged no matter if you're sitting in an office next to a PC or out in the bush of Africa with your mobile device.
These powerful computing environments help reduce costs and streamline processes, allowing organizations to focus on what they do best, providing great programs and services.
Cloud-based solutions typically have a shorter implementation time than traditional software, which means nonprofits benefit from cost savings and productivity efficiencies sooner. The cloud model:
Saves on IT costs with "pay as you go" pricing
Provides more flexibility at a lower price
Updates and upgrades seamlessly
Reduces the burden on IT staff for support, maintenance
Reduces energy consumption as well as paper and ink
Allows secure access to data anytime, anywhere
Plus, the cloud lets organizations reap the rewards of a robust infrastructure, a secure data center with supplemental power sources, and automatic backups, so files are always there. This level of technology infrastructure is virtually impossible for most nonprofits to achieve on their own.
Keeping the Storms Away
It takes many resources for nonprofit boards and leadership to effectively manage financial operations.
Organizations thrive when they have ready access to timely financial data that improves their decision-making. By streamlining financial management and eliminating wasted resources and manual handling, organizations can redirect their resources toward mission-related programs.
This approach helps nonprofits take an important step in improving overall financial effectiveness, while better delivering on their missions.
Vincent Thomas is founder and CEO of Troy, Mich., based Billhighway, the foremost provider of cloud-based financial management solutions tailor-made for nonprofit organizations. Thomas was named 2011 Ernst & Young Entrepreneur Of The Year. He can be contacted at www.billhighway.co/.