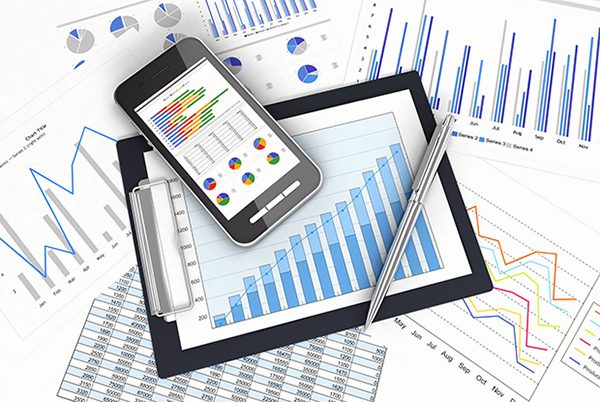 Inflation is slowing as last year's surges in gasoline and food prices drop out of the year-ago comparison, but core inflation is still too high.
The CPI rose 0.1% in March after a 0.4% increase in February, below the 0.2% consensus forecast or Comerica's 0.3% forecast. From a year earlier, CPI slowed to 5.0% from 6.0% in February. That is down sharply from 9.0% last June, but still well above the 2.25% that would correspond to the Fed's target of 2% PCE price inflation; the PCE price index runs a bit slower than CPI. Core CPI excluding food and energy rose 0.4% on the month, matching the consensus. From a year earlier, core CPI edged up to 5.6% from 5.5% in February. Year-ago core CPI peaked at 6.6% last September and has slowed less than total CPI since then.
Food prices were unchanged in March, with prices of food at home down 0.3% and food away from home up 0.6%. Energy prices fell 3.5% on a 4.6% drop in gasoline prices and a 7.1% drop in natural gas utility prices. Core goods prices rose 0.2% after no change in February and were up just 1.5% from a year earlier.
By contrast, Bloomberg's estimate of CPI core services excluding shelter—an aggregate which the Fed closely tracks to monitor inflation's trend— was up 0.3%, and slowed to 5.7% in year-ago terms from 6.1% in February. Among sticky service prices, day care and preschool charges rose 1.4%, veterinarian services rose 0.8%, and auto repairs rose 0.2%.
Jobless claims indicate more slack in the labor market than the March jobs report released last week. Initial jobless claims rose 11,000 to 239,000 in the week ending April 8 and continued claims dipped 13,000 in the week ended April 1 to 1.810 million from 1.823 million a week earlier.
The four-week moving average of initial claims is up from a cyclical low of 191,000 last September to 240,000 in the latest week, near the highest since the beginning of 2022, when the unemployment rate was 4.0%. It was 3.5% in March. Similarly, the insured unemployment rate—workers filing continued jobless claims as a share of all who are eligible—was 1.2% in the latest release after 1.3% in the two prior weeks, around where insured unemployment was at the beginning of 2022 and up from a low of 0.9% last fall.
Even so, the Fed's next decision in early May is more likely than not to be a final quarter percentage point hike for this cycle, since the first quarter had good job growth of 345,000 per month, an unemployment rate hovering near a half-century low, and total and core inflation considerably above the Fed's target.
Bill Adams is senior vice president and chief economist at Comerica. Waran Bhahirethan is a vice president and senior economist for Comerica.