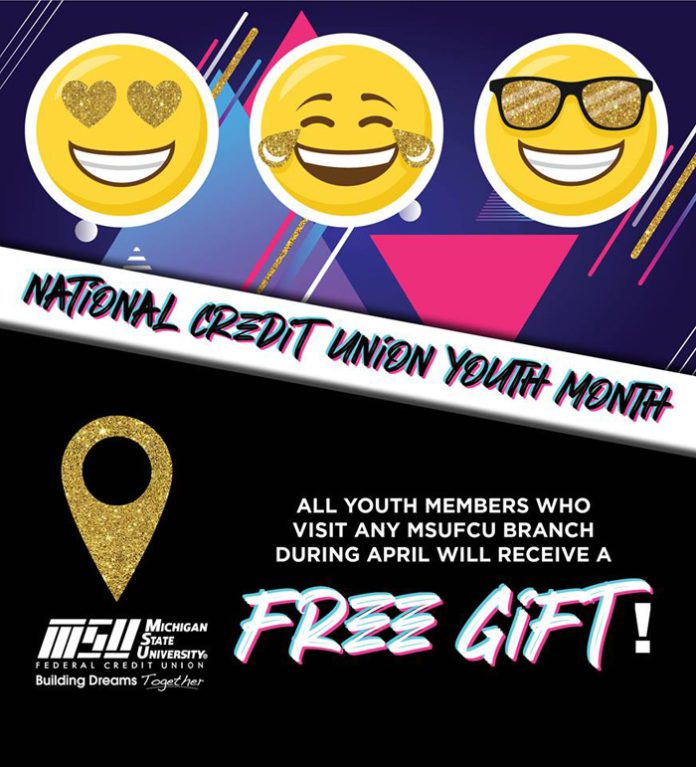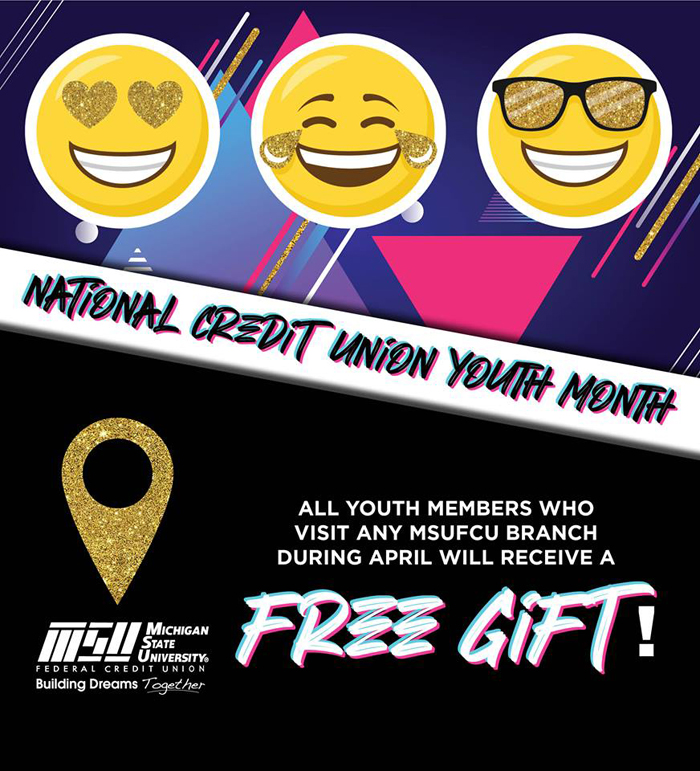 Looking for a way to get your employees to open a 401(k), save more or set up an emergency fund? One East Lansing credit union recently created a campaign that proved effective in getting young people to save – and it may have larger ripples for people of all ages.
During National Credit Union Youth Month in April, Michigan State University Federal Credit Union (MSUFCU) encouraged youth members to add to their savings through two different youth-focused contests. The top prize was a $100 1-Year-Add-On Certificate.
The results were amazing; more than $1 million was deposited throughout April, surpassing the total of youth account deposits made in 2018 by more than $300,000.
"Each April, we focus on sharing financial information with our young members, teaching them savings strategies so they can achieve their dreams," said Deidre Davis, MSUFCU's chief marketing officer. "This savings contest, as well as the career goals photo contest, are creative ways we helped them look forward to their futures and envision their goals."
More than 2,500 deposits were made into MSUFCU youth accounts during the promotion. Youth members could enter the career goals photo contest by submitting a picture of themselves dressed for their dream job, with one winner receiving $250. In addition, all youth members who visited a credit union branch during April received a free gift.
"It's been proven that when we acknowledge and record our goals for the future, they're more likely to come true," said Michelle Kamke, marketing projects manager at the Credit Union National Association. "By encouraging our youngest members to get into this habit, we foster their ability to save for their futures."
Founded in 1937, MSUFCU has 19 branches, more than 275,000 members, nearly $4.4 billion in assets, and more than 900 employees.