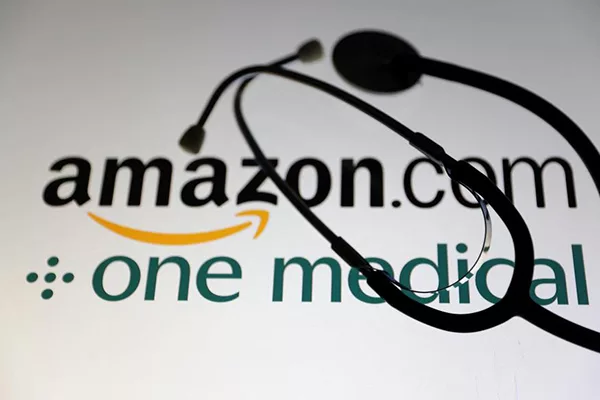 SEATTLE & SAN FRANCISCO (Business Wire) — Amazon and 1Life Healthcare, Inc. announced that Amazon completed its acquisition of One Medical.
The deal is worth a reported $3.9 bilion.
Amazon and One Medical look to deliver exceptional health care to more people to achieve better health outcomes, better care experiences, and more value, within a better care team environment, officials said in a statement posted to Amazon's website.
"We're on a mission to make it dramatically easier for people to find, choose, afford, and engage with the services, products, and professionals they need to get and stay healthy, and coming together with One Medical is a big step on that journey," said Neil Lindsay, senior vice president of Amazon Health Services. "One Medical has set the bar for what a quality, convenient, and affordable primary care experience should be like. We're inspired by their human-centered, technology-forward approach and excited to help them continue to grow and serve more patients."
One Medical CEO Amir Dan Rubin said the deal is a continuation of One Medical's "mission to help transform" health care through its human-centered and technology-powered model to delight people with better health, better care, and better value, within a better team environment.
"We now set our sights on delivering even further positive impacts for consumers, employers, care teams, and health networks, as we join Amazon with its long-term orientation, history of invention, and passion for reimagining a better future," Rubin said.
Amazon CEO Andy Jassy said people "are not going to believe" how primary care was administered 10 years from now.
"For decades, you called your doctor, made an appointment three or four weeks out, drove 15-20 minutes to the doctor, parked your car, signed in and waited several minutes in reception, eventually were placed in an exam room, where you waited another 10-15 minutes before the doctor came in, saw you for five to ten minutes and prescribed medicine, and then you drove 20 minutes to the pharmacy to pick it up—and that's if you didn't have to then go see a specialist for additional evaluation, where the process repeated and could take even longer for an appointment," Jassy said. "Customers want and deserve better, and that's what One Medical has been working and innovating on for more than a decade. Together, we believe we can make the health care experience easier, faster, more personal, and more convenient for everyone."