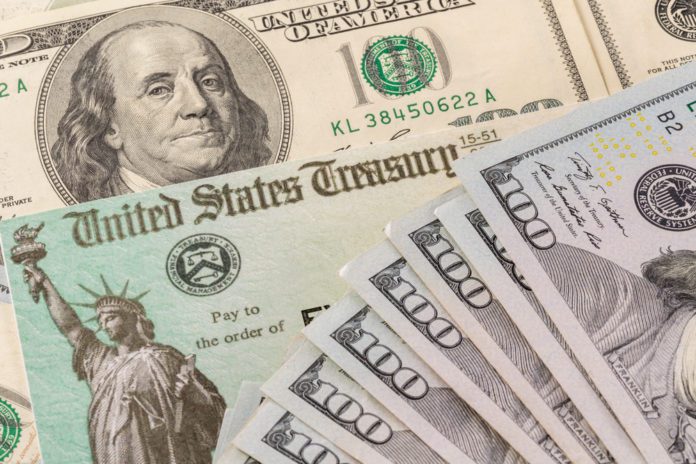 When Dr. Elaine Buckberg, the chief economist for General Motors, took part in the recent Detroit Economic Club Economic Outlook webinar, she was asked whether all the federal stimulus money that poured out of the federal government helped cause the rampant inflation the U.S. is feeling right now.
While pointing at the slowdowns in the supply chain as a primary factor in the highest inflation the country has seen in 40 years, Buckberg actually said the stimulus money actually helped.
"Stimulus has done a couple of things," Buckberg told the virtual gathering. "First of all, it helped fill the gap and create strong demand. Consumers built a war chest of savings."
Apparently, U.S. Treasury Secretary Janet Yellen agrees.
According to the Associated Press, Yellen told a gathering of mayors from around the country that President Joe Biden's $1.9 trillion COVID-19 relief bill was "like a vaccine" she said prevented "catastrophic" economic damage that could have created the kind of financial problems seen at the beginning of the pandemic in early 2020.
Yellen spoke at the U.S. Conference of Mayors in Washington, D.C.
"The protection wasn't complete, but it was very strong," Yellen said, according to the AP. "It prevented communities from suffering the most severe economic effects of omicron and delta."
The mayors' conference, headed by Miami Mayor Francis X. Suarez, is focused on American Rescue Plan resources for cities, equitable pandemic recovery, the reduction of gun violence and homelessness and combating climate change, among other issues.
Yellen spoke about the Treasury Department's implementation of the American Rescue Plan's $350 billion State and Local Fiscal Recovery Fund, which has provided direct fiscal assistance to states and local jurisdictions during the pandemic.
As of Jan. 6, the Treasury Department had distributed more than $245 billion of the $350 billion State and Local Fiscal Recovery Fund for local communities to do things such as expanding access to testing and vaccines, support public sector hiring and provide child care, among other projects, according to the agency. It has since broadened the scope of eligibility for projects under the fund.
"At the time, I think we all believed that state and local funding was important, that it was essential," Yellen said, according to the AP. "In retrospect, though, that program in particular – and the ARP in general – proved absolutely essential. You can draw a straight line between the ARP's passage and our economic performance during delta and omicron."