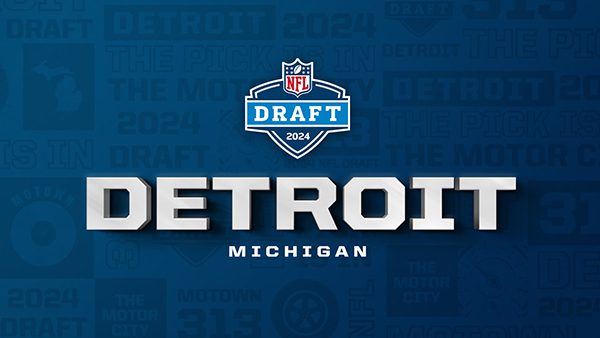 Starting with the announcement of Alabama quarterback Bryce Young as the first pick of the 2023 NFL Draft and ending with the selection of "Mr. Irrelevant," Toledo defensive lineman Desjuan Johnson as the last pick of the draft, the city of Detroit is now on the clock for hosting one of the biggest events for the country's most popular professional sports league.
That's because Detroit is hosting the 2024 NFL Draft in downtown Detroit, April 25-27, in the Campus Martius and Hart Plaza areas downtown near the Detroit River. The event is expected to draw hundreds of thousands of local and national visitors, media members, NFL personnel and likely early draft picks to the Motor City for the first time.
The NFL Draft has grown in popularity as a traveling event since the league decided to move it from its longtime home of New York City in 2015. This year's draft was held in Kansas City, home of the current Super Bowl champion Kansas City Chiefs. Fans can attend at no charge.
Cities with NFL teams competed to host the draft this year, with Detroit's proposal reportedly beating out Green Bay and Washington DC in a vote by league owners last year.
For its part, the NFL will set up an interactive theme park at the downtown Detroit sites, giving fans the opportunity to participate in a range of football-themed games and activities. Live musical performances will be held throughout the weekend. Additional details will be announced as the 2024 NFL Draft approaches.
A reported 300,000-plus fans attended the 2022 NFL Draft in Las Vegas. One of the largest crowds for the NFL Draft was an estimated 600,000 for the 2019 event in Nashville, although exact totals are not available without ticket sales.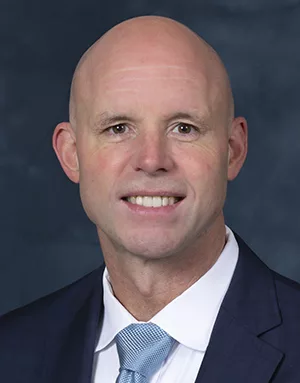 The planning process started more than a year ago, right after the NFL announced that Detroit was awarded the 2024 NFL Draft, according to Detroit Sports Commission President & CEO Claude Molinari.
The commission quickly partnered with the City of Detroit and Detroit Mayor Mike Duggan's office, corporate partners Ford Motor Company and Rocket Mortgage, the Detroit Lions organization and other stakeholders to create a planning committee. They've been working behind the scenes for the past 13 months.
"We (marketed) Detroit as a city that has had an amazing history of hosting big events, which we have," Molinari said. "We anticipate a very strong economic boost which will add to the vibrancy of all the great things happening downtown."
Molinari says estimations of at least 500,000 fans are likely, with up to 65 percent of those coming from out of town. While that is a good problem to have, the huge "compression" of fans will make getting hotel rooms difficult for all visitors.
Even the NFL has admitted that no city can effectively provide the number of hotel rooms in an immediate vicinity for that large of a crowd, requiring some fans will need to stay in suburban hotels, Molinari said.
"We're working on transportation and traffic control plans with all of our partners and (law enforcement agencies," Molinari said. "We'll use every bit of mass transit we have available to us."
Businesses with operations downtown may find the large crowds challenging to adapt to that week, but the opportunity to have a to host such a unique event with the spotlight on Detroit in a positive way is well worth it, said Chris Heaton, COO of the CRIMSON Agency, an integrated marketing firm housed a couple of blocks from the Woodward and Jefferson intersection.
"It will likely create some general traffic concerns and parking might be a challenge, but it's an enormous opportunity to advocate for (Detroit) and promote it to football fans and the greater NFL family."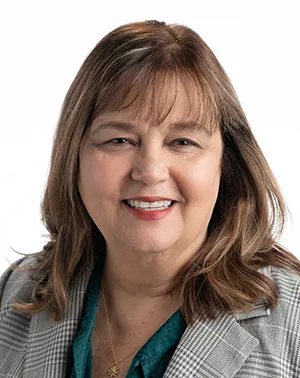 Executives at Huntington Place, formerly known as Cobo Hall, are working closely with the Detroit Sports Commission and a local organizing committee to host several supporting events for fans. Huntington Place has not booked any other events at its venue during the three days of the NFL Draft in anticipation of NFL Draft crowds, says Huntington Place/ASM Global General Manager Karen Totaro.
The venue will support parking needs for fans and employees, she added.
"We believe that high profile and prestigious events like the NFL Super Bowl and Draft, the (college basketball) NCAA Sweet 16 and Final Four lend credence to our efforts to attract more high profile and large events in the future," Totaro says. "We are ready to play our role in supporting events like these and are excited when Detroit gets a chance to shine in the spotlight. It certainly makes our jobs easier to attract more events and create economic impact in the city we love and call home."
Molinari did not want to speculate on an estimation of the economic impact but indicated that it should lead to positive business opportunities, especially for anyone in the hospitality and retail sector downtown.
Public squares like Beacon Park and Capital Park near Campus Martius may offer ancillary food and beverage service. Stakeholders also have reached out to local businesses that have been identified as disadvantaged to promote ways they can benefit from this event.
Molinari says the NFL has already expressed its gratitude for the level of early planning Detroit has shown.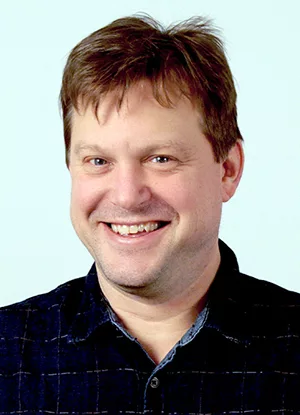 "We want this to be the most inclusive NFL Draft event ever," he said. "That includes providing opportunities for (Detroit businesses) that may have felt marginalized in the past. We feel, and the NFL agrees with us, that in many ways we are ahead of the game with our planning."
Heaton says the CRIMSON Agency, (the former MCCI), will emulate the planning of major downtown employers like General Motors, DTE Energy, Rocket Mortgage and BCBSM, when preparing any operational or staffing changes for the NFL Draft week. Like many non-retail businesses, it already supports hybrid operations. Those employees who work at CRIMSON's Detroit office that week will get a unique chance to enjoy the atmosphere.
"We'll strongly encourage our team to go check things out, have some fun and be in-person ambassadors for our great city," Heaton says.
Interactive opportunities available
The NFL is bringing its interactive football theme park to Detroit in 2024, which includes games, exhibits, appearances and autographs from former and current players, musical performances and more.
Fans can get an up-close look at the Vince Lombardi Trophy, given annually to the Super Bowl champion.
More details on the exact downtown location of the park and related events will be available in the coming months.