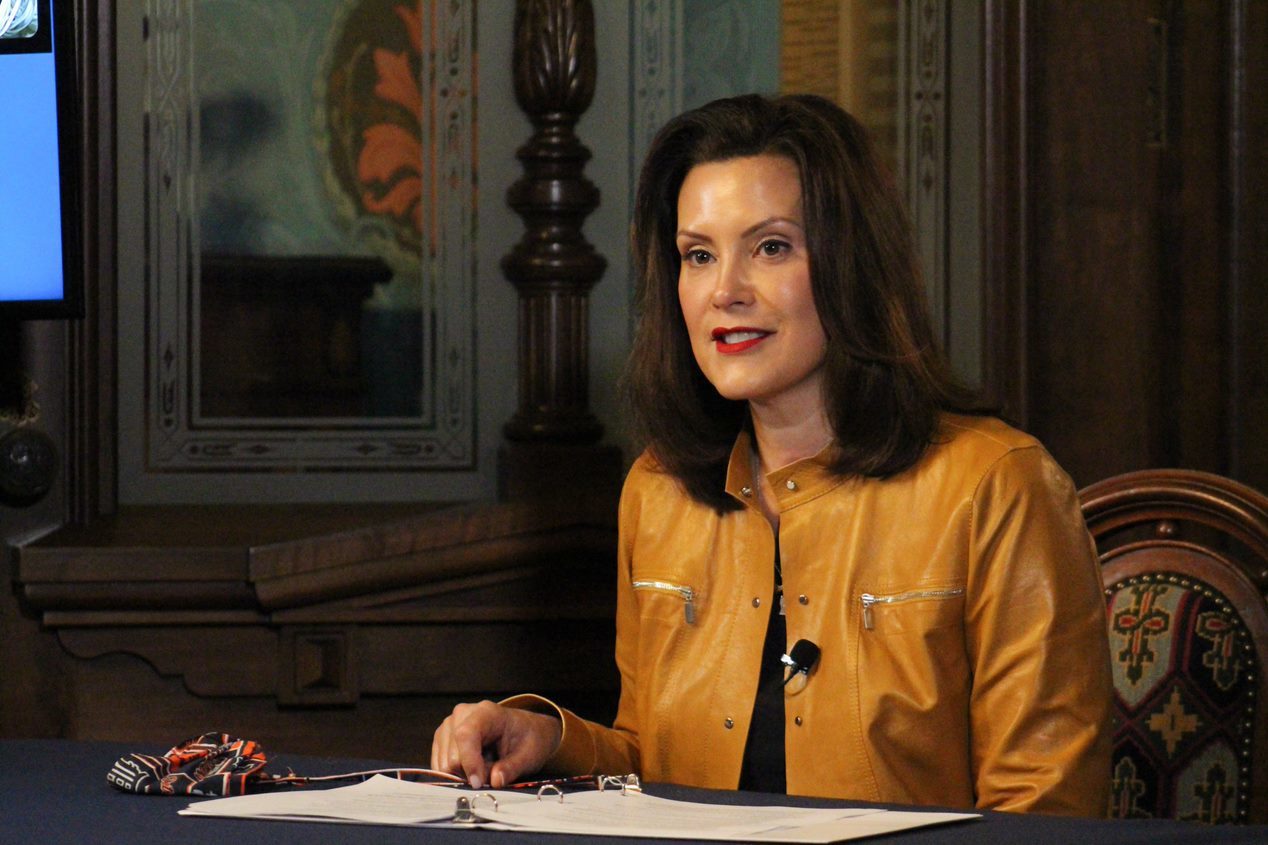 While the COVID-19 pandemic continues to march through Michigan – with more than 1,000 new cases a day and a rising death toll – Gov. Gretchen Whitmer called the mark the disease is having on the state's unemployment system is "staggering."
At her Monday coronavirus briefing, Whitmer said more workers have filed for unemployment in the last two weeks than during all of 2019.
The volume, she said, outpaces any "even in the toughest week during the Great Recession." The highest number of claims in a given week then was 77,000 claims. During the week ending March 21, Michigan saw 127,000 new claims. The week after that, it was a staggering 300,000 claims.
For perspective, Whitmer pointed out, in the two weeks prior to the COVID-19 outbreak, the state averaged around 5,000 claims per week.
"These numbers are staggering, and they will continue to climb," Whitmer said. "We've had almost as many people in one day file for unemployment as any of the longest weeks of the great recession."
Whitmer said the state is still waiting on guidance from the U.S. Department of Labor before being able to get an additional $600 per week for 1099 employees and workers, independent contractors and gig workers.
She said she's cut red tape – eliminating paperwork and the date-certain requirement – and quadrupled the number of people working on getting the unemployment website functional. The site was shut down over the weekend while the state made adjustments to it.
"I understand how frustrating this can be … I've talked to a number of people who are trying to navigate the unemployment system," Whitmer said. "This is hard, but we cannot proceed until we've got the guidance from the federal government, and until we have the ability to get everyone into the queue."
Extending the order
Meanwhile, Whitmer acknowledges she's likely to extend her original "Stay Home, Stay Safe" order to at least mirror federal guidelines.
Whitmer's original order, signed March 24, was essentially a stay-at-home order that followed similar orders in other states, such as California, Illinois and New York. It was originally supposed to expire April 13. In the wake of President Donald Trump extending similar federal guidelines through April 30, Whitmer has been widely expected to follow suit.
On Monday, she said she'd likely do so "within a week." She said it would take "a few weeks" to realize the benefits the state has gotten from the first period of the order.
More: Paycheck loan program getting off to stilted start for small businesses
More: Bedrock, other Detroit landlords light up buildings to honor essential workers
More: Whitmer signs order protecting workers who stay home fearing COVID-19 exposure
"We know people are taking it seriously, and I think that's a good thing," Whitmer said. "We do know the most effective tool we have right now as our hospitals are overwhelmed and we don't have enough (personal protective equipment) is to slow the spread of the virus.
No apex yet
"We are not close to the apex yet, we haven't hit that yet, and until we do I think it's absolutely essential that we are continuing to be aggressive."
She's considering extending the order as the disease continues its march through Michigan. As of Sunday afternoon, Michigan had seen 15,718 cases and 617 deaths from the virus. More than 80% of those cases, Whitmer said, are in Wayne, Oakland and Macomb counties.
Dr. Joneigh Khaldun, the state's chief medical executive, said the state continues to see more than 1,000 cases per day. She also said the state is starting to see preliminary data that suggests the virus is hitting minority populations hard.
Khaldun pointed out, for instance, that 33% of the cases and 40% of the deaths have come in the African-American community.
"We do not fully understand the scope of how COVID-19 is impacting every community, and we will continue to track and analyze this data. That will be incredibly important," Khaldun said. "What we do know is that every Michigander regardless of their race, regardless of where they live, must have the resources and tools available to be able to fight this disease."