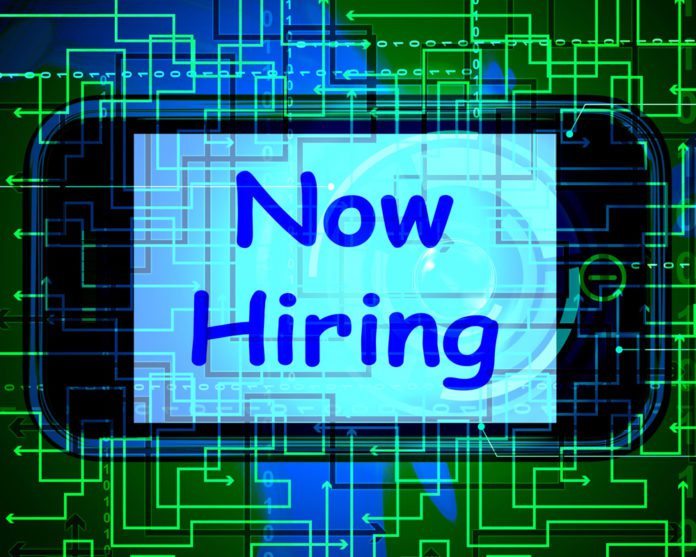 It wasn't as crowded in the unemployment line last week.
The U.S. economy added 678,000 jobs in February, according to the February jobs report released Friday by the U.S. Department of Labor.
With the case-rate of the omicron variant of the coronavirus falling, the unemployment rate dropped to 3.8 percent last month, from 4 percent in January, the Labor Department said Friday. That represents a pandemic-era low.
"Covid is loosening its grip — the virus ruled through fear and that fear is fading," Austan Goolsbee, an economics professor at the University of Chicago, told The Washington Post. "You see that around the country, as people are willing to go back out to jobs that they weren't willing to take in the midst of the pandemic."
The February report brings the streak of 10 straight months of job growth. The economy has added some 7 million jobs in the last year, many of them in industries such as hospitality, professional and business services, health care and construction.
The Federal Reserve is expected to hike interest rates when it meets later this month amid concerns that tight labor markets could be driving up inflation, already at a 40-year high, according to The Post.
Fed Chair Jerome Powell told lawmakers this week that the central bank is planning to raise interest rates even though the fallout of the Russia-Ukraine war on the U.S. economy remains "highly uncertain," The Post reported.
"It is appropriate for us to move ahead," Powell said Wednesday. "Inflation is high, too high."
Meanwhile, data released by the Labor Department Thursday showed first-time claims for unemployment assistance dropped, falling by some 18,000 to some 215,000 for the week ending Feb. 26.
The four-week moving average dropped by 6,000 to some 230,500. That number has stayed fairly steady since the omicron surge that happened earlier in the year.
"The numbers show that the labor market is more resilient and agile than we've ever seen it," Michael Stull, senior vice president of workforce solutions provider ManpowerGroup, told Barron's.
The number of people already collecting jobless benefits, known as continuing claims, were 1.476 million for the week ended Feb. 19, an increase of 2,000 from last week's revised level. This was above expectations for 1.435 million.
The four-week moving average continued to fall to five-decade lows. The average was 1.54 million, a decrease of 36,250. This is the lowest level for this average since April 4, 1970.
The number of job openings still outnumber the people looking for work, Stull said, but he expects to see that ratio even out over the next few months.
"Participation is finally heading in the right direction," Stull told Barron's. "You can see workers feeling like Covid is starting to wind down and feeling more safe, they're starting to go back into work."