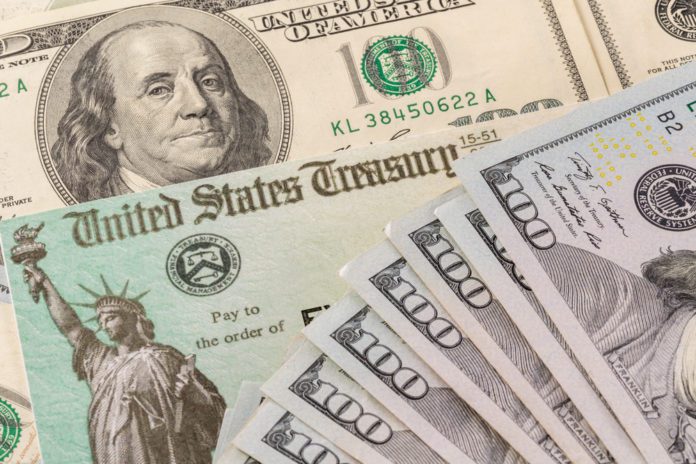 Despite a significant surge in COVID-19 cases and deaths – the U.S. set a record with 3,000 deaths on Wednesday – and states clamoring for financial relief, Congress seemed no closer to a deal on a stimulus package by Friday morning.
It looked promising at week's start, but then progress slammed to a halt by Thursday afternoon.
According to published reports, the sides are bouncing back and forth between a bi-partisan $908 billion plan put together by lawmakers and a smaller, $500 billion plan that Senate Majority Leader Mitch McConnell suggested.
The sticking point appears to be Democrats' objection to a liability shield for businesses McConnell wants included and some $160 billion Democrats want for state and local governments, to which McConnell objects.
The White House joined the fray with $916 billion counterproposal this week that largely ignores provisions supported by Democrats.
According to UPI, McConnell wants to leave the liability and state aid issues out and focus on the rest of the bill. Democrats don't want to do that, and suggested tabling the liability issue in favor of the money for state and local governments (NBC is reporting the sides did agree on allocating that money).
Complicating the issue is the unemployment rate. Another 853,000 Americans filed first-time claims for unemployment assistance last week as states strengthened COVID-19 restrictions on businesses.
Federal assistance for unemployed workers would have to be included in any stimulus deals. Programs for pandemic unemployment assistance – such as those to gig workers and others who wouldn't normally be eligible – expire after Christmas.
While it isn't surprising in a politically charged world these days, it doesn't help matters that the leaders are carping at each other.
According to NBC, House Speaker Nancy Pelosi called McConnell's proposal "an assault on American workers."
For his part McConnell, according to the network, said Democrats oppose the liability protections because they "want to pretend they're bravely fighting big corporations," but in reality are "really bullying small business owners and college presidents who have been pleading for these protections for months."
House Majority Leader Steny Hoyer told reporters Thursday that no votes are expected in the House until at least Tuesday, according to UPI. He did say a relief package would come during the lame-duck session.
Pelosi echoed that sentiment.
"We cannot leave here without having a piece of legislation," she said, suggesting the 116th Congress could remain in session past its scheduled adjournment next Friday.