With the coronavirus running rampant through Michigan and the state's top doctor saying the apex might still be weeks away, the state Senate announced Tuesday it's forming a task force whose aim is to develop a way to safely transition Michiganders back to work.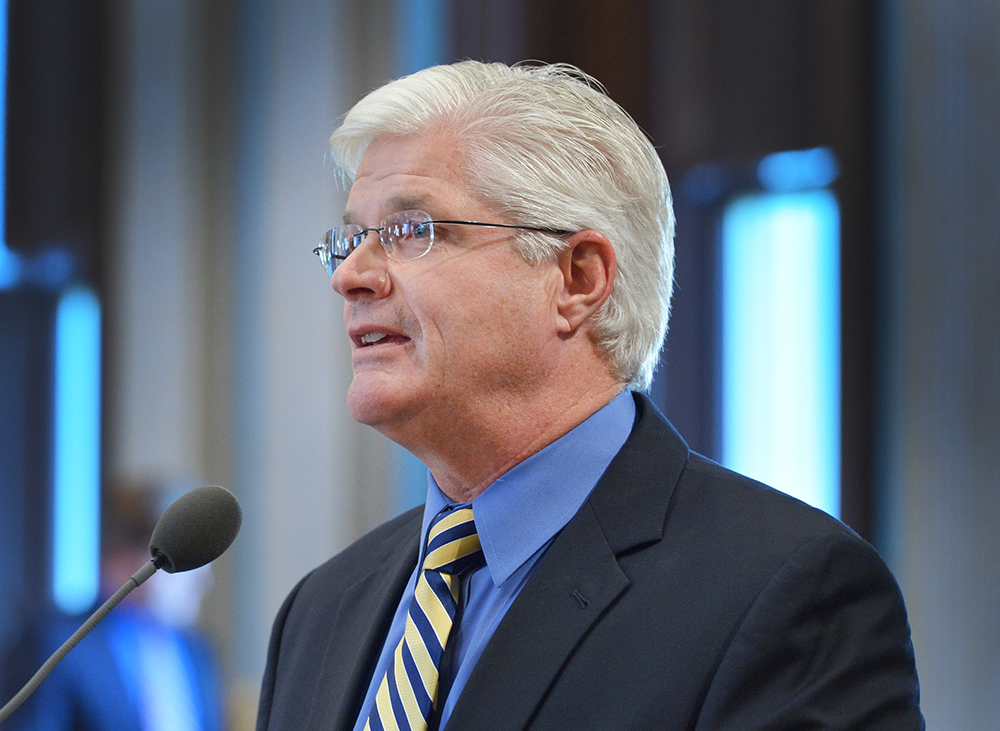 Senate Majority Leader Mike Shirkey, a Republican from Clarklake, and Frankenmuth Republican Sen. Ken Horn announced the formation of the "Safe Behavior for Safe Workplaces" workgroup on the same day the state's totals rose to nearly 19,000 cases and 845 deaths from COVID-19.
In a release posted to Shirkey's website Tuesday, he acknowledged efforts to find ways to "support workers and families" since Gov. Gretchen Whitmer issued a statewide "Stay Safe, Stay Home" order March 24.
"Our willingness to embrace handwashing, social distancing, and the use of masks is the key to transitioning back to a more typical daily life," Shirkey said. "We believe citizens who can maintain these behaviors within their homes can also maintain strict health and safety measures in the workplace."
The Senate bipartisan workgroup will be led by Horn, and will include Sen. Wayne Schmidt, R-Traverse City; Sen. Curt VanderWall, R-Ludington; Detroit Democrats Sen. Stephanie Chang and Sen. Sylvia Santana; and Sen. Jeremy Moss, D-Southfield.
Michigan Manufacturers Association President and CEO John Walsh commended the effort to prepare to transition Michigan's employers and workers back to work "as soon as it is safe to do so."
"Our top priority … is the health, safety and well-being of our members and their employees," Walsh said in a statement. "While we recognize that Michigan has not yet surpassed the apex of the infection curve, we believe it is reasonable and wise to begin planning for a time when it will be safe to bring more workplaces back online."
Horn agreed with the importance of getting people back to work so long as proper social distancing measures can be met.
"Michigan families, especially those who own a small business, have been forced to make some incredibly difficult decisions during the last few weeks," Horn said. "Businesses across the state will be feeling the negative effects of the mandatory closures for months to come. As soon as we can safely do so, we need to get people back to work and get our economy back on track."
Shirkey said there are "tremendous" financial and psychological impacts to people from beng out of work.
"Without the option to maintain employment, many of our citizens will experience extreme mental stress and that in turn can manifest itself as physical ailments, a weakened immune system, and tense domestic environments," Shirkey said. "The more prepared we are to bring workplaces back online, the quicker we can return financial stability, reduce stress levels and provide hope for our citizens."
The workgroup will gather information from businesses, medical professionals, and citizens across Michigan to create recommendations for best practices in the workplace in preparation for the transition back to work. The group hopes to have recommendations to Whitmer by April 17.
The workgroup will utilize various communication tools to interact with businesses, citizens, and members of the medical community, remotely.