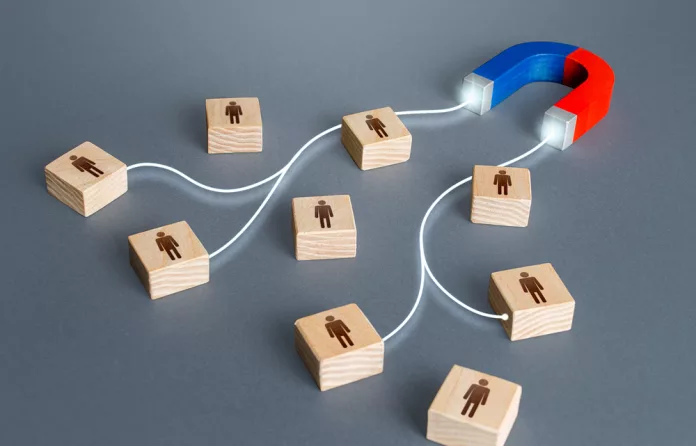 LANSING, Mich. – State of Michigan officials announced a new partnership they say will not only help attract investment professionals to the state, but keep them once they're here.
Lt. Gov. Garlin Gilchrist and leaders from the Michigan Economic Development Corporation on Wednesday announced the Venture Fellows Program, a collaboration between MEDC and the Michigan Venture Capital Association.
Gilchrist led the push for Michigan Strategic Fund funding for the Venture Fellows Program, which he said will "accelerate the fundraising" and deployment of capital into early-stage companies.
The program will be administered by the MVCA, which works to increase the capital and talent available to venture investors so they can support Michigan's most innovative entrepreneurs.
"Michigan workers are the most innovative and talented in the world, and we can lead the future if we support them with the resources they need to thrive," said Lt. Governor Garlin Gilchrist II. "We can make Michigan the best place for dreamers and doers to realize a groundbreaking idea or pursue an exciting new venture. This crucial support for the Venture Fellows Program will help transform breakthrough ideas into new companies and industries that attract and retain talent and grow our economy.
"Governor Whitmer and I look forward to seeing this program's impact and building on this progress to drive Michigan toward a bright future," he added.
The MVCA will create a broad network of talent to grow Michigan startups and support Michigan's venture capital ecosystem. The Michigan Strategic Fund is supporting the Venture Fellows Program with $500,000 in matching funds that will be used to increase the number of venture professionals in Michigan, helping to accelerate fundraising for early-stage companies.
"Talent is essential and a priority for Michigan and the relaunch of the Venture Fellows program will help assist Michigan investor funds to add more staff capacity in order to expand their efforts," said MVCA Executive Director Ara Topouzian. "This program is meant to ignite a new generation of investors that will hopefully create their own funds and support Michigan's entrepreneurial community."
To promote a diverse, equitable, and inclusive venture capital talent pool in Michigan, Gilchrist brought together stakeholders to ensure the Venture Fellows Program prioritizes diversity, equity, and inclusion policies and practices. The program will help Michigan venture capital firms hire the next generation of venture fellows with diverse experiences and backgrounds.
"As the MEDC strives to make the state's economy the fastest-growing, most equitable, and most resilient in the nation, developing the talent for Michigan's tomorrow is a foundational piece of the puzzle," said MEDC Executive Vice President and Chief Talent Solutions & Engagement Officer Kerry Ebersole Singh. "By supporting the Venture Fellows Program, we can increase the number of venture professionals in Michigan, help accelerate the fundraising and deployment of capital into early-stage companies, and build a more diverse and equitable economy in the state."
The 2023 Venture Fellows Program will require candidates to have a track record of actively contributing to a diverse and inclusive community, a commitment to diversity initiatives, and diversity and inclusion training through MVCAcademy, a required one-day training for venture fellows.
To learn more about the Venture Fellows program, visit here: https://michiganvca.org/venture-fellows/.