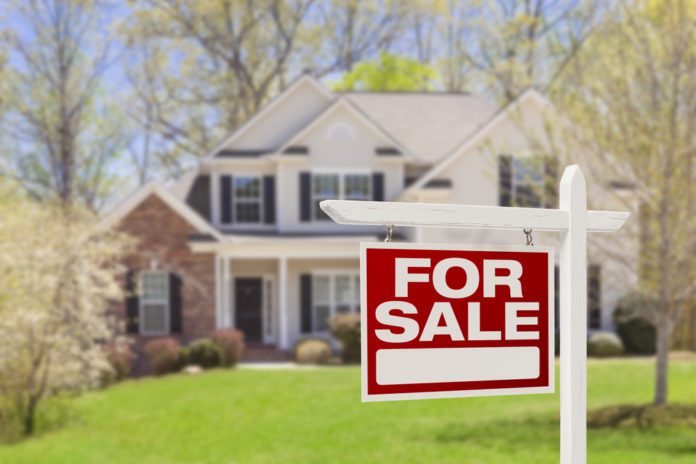 Southeast Michigan's housing market was heating up in the first two weeks of March, giving local real estate agents a glimpse of what the spring 2020 home buying-and-selling season might look like.
Then, the pandemic struck.
In its report released Tuesday, RE/MAX of Southeastern Michigan found the impact of COVID-19 is already evident in Metro Detroit as home sales fell 17.4 percent over last year. Wayne County saw the most significant drop with home sales down 22 percent over last year.
Detroit, one of the cities that has proven to be one of the hardest hit by the coronavirus, also shows those housing trends. Its home sales are down 30.5 percent from 361 in March 2019 to 251 in March 2020, the report found.
However, there was some good news in that RE/MAX found that Southeast Michigan home prices were continuing to go up in March, rising 3.5 percent over last year, the report said. In February, the average price was $210,194. In March, that number increased to $220,600.
Best of all, buyers and sellers are being gracious and understanding when it comes to the "new normal" in real estate, such as e-signatures, virtual meetings, drive-by appraisals and other technology-based work being done to finish deals, said Jeanette Schneider, Executive Vice President for RE/MAX of Southeastern Michigan.
"Everybody's learning patience and everybody's learning we will have to do this a different way," Schneider said.
Survey shows
These results are similar to what other groups are finding through surveys and communication with their membership. For example, throughout the month of March and early April, the Greater Metropolitan Association of Realtors ran a survey to get a local feel of what is happening in Southeast Michigan's tri-county market area. The group said Wednesday that it received "incredible willingness to provide feedback," so it was able to compile a report based on the results of the survey.
The report found that 46% of Realtors saw a significant decrease in buyer interest, and 48% of Realtors saw a decrease in available homes. Its members also said sellers have been hesitant to remove their homes from the market with 70% of realtors® finding that their clients have not removed listings or are currently unsure of their next steps. Meanwhile, commercial Realtors® saw little impact to their business dealings in the month of March.
Changing market
In March 2020, RE/MAX of Southeastern Michigan found that 2,936 homes were sold compared to 3,554 homes sold in March 2019.
The number of days on the market – defined as the number of days from the home's listing for sale to the signed contract – is down one day from this time last year. hat number was 46 average days in March compared to 47 days in March 2019. The average number of days reported in February 2020 was 52 days on the market.
By comparison, the national housing trends are a bit sunnier than those in Southeast Michigan based on data in 54 metro areas, the report said. Home sales are up 2.7 percent year over year. Median sales price is up 7.7 percent year over year; the median sales price is $265,000. Days on market is down five days to 54. And there are 2.7 months of supply for inventory – a supply of six months is considered balanced, the report noted.
Schneider said buyers and sellers can complete deals already in progress with little issue, although some thigns have changed. For example, lenders are looking closely at whether either party has lost his or her job in the time since a deal was started, which can change the timing of closing. So job loss is an issue in some cases.
In the months to come, homeowners who want to sell also are going to have to be flexible in terms of setting up the listing, such as taking pictures themselves to send the listing agent, Schneider said. And real estate agents who were hesitating on working with new technology will need to step up and embrace new way of doing things, especially during quarantines.
"We're all in this together," Schneider said.
This regional Housing Report is distributed each month on or about the 20th. The data for the local market trends and county-specific data trends included in the report is based in whole or in part on data supplied by Boards of Realtors and their MLSs. For maximum representation in the national housing data, many of the largest metro areas in the country are represented, and an attempt is made to include at least one metro from each state. Metro area definitions include the specific counties established by the U.S. Government's Office of Management and Budget, with some exceptions.
Home Sales are the total number of closed residential transactions during the given month. Months Supply of Inventory is the total number of residential properties listed for sale at the end of the month (current inventory) divided by the number of sales contracts signed (pending) during the month. Days on Market is calculated based on the average number of days listings are on-the-market actively being promoted by the current listing office. Median Sales Price is the midpoint value of all sales processed for the month. This indicates 50% of the sales were higher than this amount and the other 50% were lower.