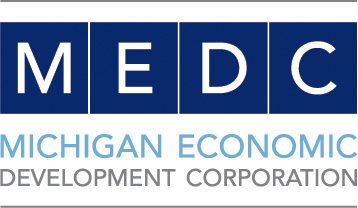 LANSING, Mich. – Twenty-four small manufacturers around Michigan have been awarded a total of $559,005 to help them adopt Industry 4.0 (I4.0) technologies, the Michigan Economic Development Corporation announced today. The funds are part of the $3 million Industry 4.0 Technology Implementation Grant program.
"As Michigan continues to lead the world in advanced manufacturing, these Industry 4.0 grants will help Michigan manufacturers of all sizes adopt new and innovative technologies that will enable them to remain competitive well into the future," said Quentin L. Messer, Jr., CEO of MEDC and President and Chair of the MSF Board. "By working with our partners in local communities around the state to equip risk-taking businessmen and businesswomen, Team Michigan is strengthening the advanced manufacturing and entrepreneurship sectors to create jobs and greater opportunities for future generations of Michiganders."
In September, 49 companies were awarded a total of $1.15 million in grants and in July, 23 companies were awarded a total of more than $500,000 in grants. In total, 95 companies have received $2.2 million to date through the program. The amount of increased revenue as a result of implementing these technologies is expected to be approximately $112 million, with an estimated 336 jobs created and 1,542 jobs retained. Additionally, these projects leverage $13.1 million in private investment from small manufacturers.
Earlier this year, the Michigan Strategic Fund approved $3 million in awards for six nonprofit organizations to administer the implementation grants statewide. In addition, these organizations were tasked with promoting existing statewide resources to support Michigan small manufacturers with Industry 4.0 awareness and preparedness.
Grants are reimbursement-based and cover up to 50 percent of eligible technologies, including additive manufacturing, artificial intelligence, cybersecurity, robotics and automation, and more.
Becker Orthopedic Appliance Company is a Troy-based provider of stainless-steel investment castings to the medical, energy, machine tool, food process, chemical and defense industries. Becker received a $17,500 grant to upgrade software, overhaul hardware, and automate processes for its 3D carving CAD/CAM platform including increasing the security and support options by upgrading to a newer operating system.
"We have been including Industry 4.0 equipment in our strategic plan for several years and with this funding, we are able to take that next step," said Becker Quality Systems/Compliance Assurance Professional Erica A. Guice. "Since we started our first production run, we have not had castings look this near-perfect in decades. We look forward to increasing our production by receiving better raw materials and beginning rapid prototyping and advanced manufacturing for other clients."
Vantage Plastics, a Standish-based thermoforming provider, received a $25,000 grant that it used to purchase software packages that allow the company to collect data directly from its manufacturing equipment and respond in real time to changing conditions in production.
"Real-time visibility in production provides valuable feedback to the operators as to their performance. The value of data accuracy throughout every administrative department is incalculable," said Vantage Plastics Vice President of Operations Rodney Iamurri. "The value is significant as we will be able to respond in real time to changing conditions in production rather than reviewing reports after the fact when no action can be taken to course correct. We feel the benefits from reduced workload on manufacturing staff alone will repay these costs in less than six months."
Regency Plastics, an Ubly-based provider of blow-molded products, received a $25,000 I4.0 grant earlier this year to fully implement a computerized manufacturing system in its manufacturing environment. This will allow the company to automate data collection from its equipment and be able to act in real time to adjustments needed to ensure good quality product is produced.
"We have found that if we have real-time data, we can react quicker to ensure we make quality parts the entire run and are able to adjust scheduling requirements as customer demands increases," said Regency Plastics Manager of Operational Technology and Business Process Reengineering Nick Rochefort. "The MEDC Industry 4.0 grant Implementation grant has allowed us to start tracking real-time data which has a direct impact on downtime reduction, nonconformance reduction, and increased tool utilization."
Launched at the end of 2020, the state's Industry 4.0 initiative has reached more than 2,120 small manufacturers statewide through programming, events, training, and technology assessments.
"The Industry 4.0 implementation grants, in addition to Michigan's robust network of statewide resources, are helping companies prepare for the future of manufacturing," said MEDC Senior Vice President of Small Business Solutions Natalie Chmiko. "These activities are fostering innovation, driving cultural change, and supporting better resource allocation, enabling Michigan manufacturers to make more data-driven decisions to support their growth within the state.
Grant applications will continue to be accepted on a rolling basis until all funds are allocated. To learn more about the requirements of the program and to view the grant application, visit: michiganbusiness.org/industry4-0/grant.
The Industry 4.0 initiative aligns with MEDC's strategic focus area of advanced manufacturing and extends Michigan's rich manufacturing heritage and technological know-how to develop the innovative, high-tech products of the future. To learn more visit https://www.michiganbusiness.org/industry4-0/.