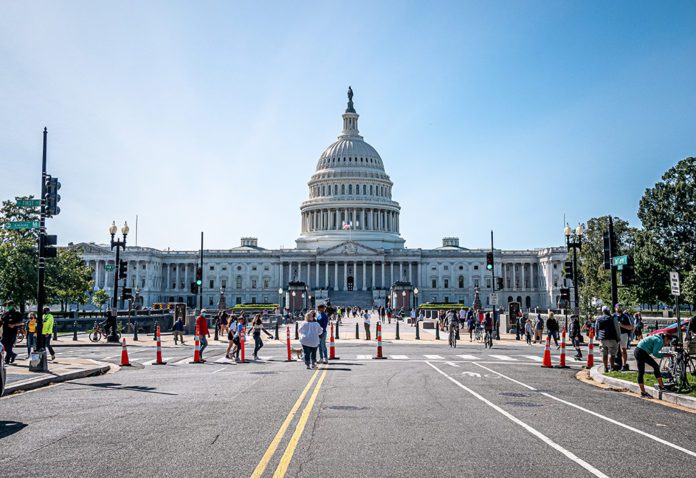 When the U.S. House of Representatives passed its $1.9 trillion COVID-19 relief package Feb. 27, Speaker Nancy Pelosi was quoted saying the House would pass the package when it came back from the U.S. Senate.
Now Pelosi gets a chance to deliver on that promise.
After more than 20 hours of deliberation this weekend, the Senate passed the measure on a 50-49 party-line vote, with not a single Republican supporting it.
The bill now moves back to the House, where a vote is expected Tuesday. Both Pelosi and Senate Majority Leader Chuck Schumer expressed confidence President Biden would sign the bill into law before a March 14 deadline to continue unemployment benefits.
Biden said after the Senate vote that the process wasn't easy, "wasn't always pretty but was so desperately needed."
"This nation has suffered too much for much too long," Biden said, according to CNBC.
According to House Majority Leader Steny Hoyer said the House will vote Monday night on the rule laying out terms for the bill's consideration, and then vote on Tuesday on the Senate-passed version of the bill.
Among the provisions in the bill:
Individuals making less than $80,000 and families making less than $160,000 would get a direct payment of $1,400 per person. Not everyone who was eligible for a check the last time around will get one now.
Unemployed workers will receive a $300 weekly federal boost in benefits, and those benefits would stretch through September. It was one of the elements that had senators negotiating so long. The deal also would extend two pandemic jobless benefits programs for the same period, and make the first $10,200 of unemployment payments tax-free. The House bill would have made the weekly benefits $400.
Both versions of the bill would continue a 15% increase in benefits for food stamps through September.
Both bills have some $20 billion for state and local governments to help low-income households cover back rent, rent assistance and utility bills.
Some $15 billion long-term, low-interest loans from the Small Business Administration. Severely impacted small businesses with fewer than 10 workers will be given priority for some of the money.
Republicans have criticized the size of the package as the U.S. vaccination pace picked up (the White House said over the weekend 2.1 million Americans were vaccinated in a day), Democrats said they needed decisive action to prevent a sluggish recovery and future economic pain.
"We will end this terrible plague and we will travel again and send our kids to school again and be together again," Senate Majority Leader Chuck Schumer, D-N.Y., said before the vote, according to CNN. "Our job right now is to help our country get from this stormy present to that hopeful future."
Senate Minority Leader Mitch McConnell was quoted saying a package that size isn't needed because the economy was already on the road to a strong recovery.
"This isn't a pandemic rescue package," McConnell said Friday, according to CNN. "It's a parade of left-wing pet projects that they are ramming through during a pandemic."