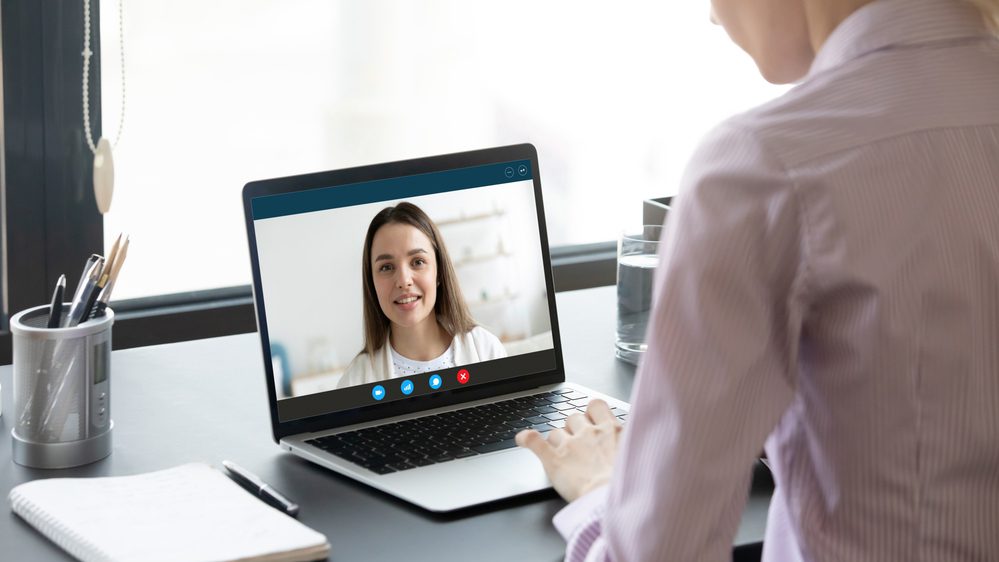 Whether you're an employee who was laid off, an intern who is looking to start a summer gig or a mid-career worker hoping to jump into a new field, anyone who is looking for a new job is going to have to learn how to interview online.
An estimated 33 million people across the United States have lost their jobs in the past two months due to quarantines or other work-related issues as a result of the coronavirus. Moreover, about three quarters of the U.S. workforce are doing their jobs remotely, something that is likely to continue as states slowly reopen to in-person work as a result of COVID-19.
Anyone who is looking for a new job is going to face an all-remote recruitment process in the weeks and months to come, predicted Trisha Plovie, Senior Regional Vice President of Robert Half in Detroit. That's why home-based job seekers must adapt to this "new normal," as well as the ups and downs of starting a new job remotely, Plovie said.
It is a strange, new world for many workers, Plovie added, "but it can lead to great opportunities."
"What's not changed is the high level of communication you need to possess," Plovie said. "Just because we're in the comfort of our homes doesn't mean we should be any less professional than we could be with that interviewer."
More: Traditional Brick-and-Mortar Retail, Restaurants Go Virtual: 'We Had to Change and Evolve'
More: Manufacturing, Automakers Cleared to Resume, Stay-Home Order Extended to May 28
More: Executive Order Designed to Expedite Unemployment Benefits for Thousands
So where do you start? Plovie offered these tips on how to search, applying for an interview remotely, best practices for video interviews and how to get those all-important first days on the job to go smoothly when you're working behind a screen rather than an office desk.
Get your resume up to date. Think of all of the skills you bring to this new workforce, especially those soft skills. You'll want to highlight what kind of online experience you may have as well on that key document.
Surf the leading online job boards. There are a number of job websites that offer a lot of remote work opportunities, Plovie said, including FlexJobs and AngelList. These sites are well-established places to find remote jobs across a number of industries that are hot right now.
Talk to your friends, family and professional contacts about who is hiring. If you're on a family Zoom call or hanging out on a watch site like Netflix, drop in there that you're looking for remote work, Plovie said.
Check out your local staffing company, LinkedIn or chamber of commerce. These groups are still meeting online, and you may have a chance to introduce yourself during Skype meetings or Zoom calls and see who is hiring, Plovie said. "It's about screening in versus screening out," she said. "You may not know where your next job is coming from – LinkedIn is still a great resource, for example, because (companies) are still posting jobs there."
Don't be afraid of temporary jobs. These short-term gigs can teach you new skills and introduce you to people that may help you find your way, Plovie said. These jobs also can become long-term relationships that could help build your career.
If you get a job interview, it is going to be all about video interviewing. Make sure that you're up to speed on latest technology: Teams, Skype, Zoom and the rest. Check them out before the time to talk starts to make sure you can work all of them for a successful interview.
Practice with someone in your family – video interview with someone else or use your smartphone to try a Facetime interview. Plovie said. You want to make sure your skills are sharp and you're prepared. Find a quiet space, which Plovie said can be challenging right now. Let your family know you're going to be busy and clear any background distractions to the best of your ability.
Dress professionally when you do get that new job. Prepare your suits and business-casual outfits for the new workforce and make sure you look the part you want to play within that organization.