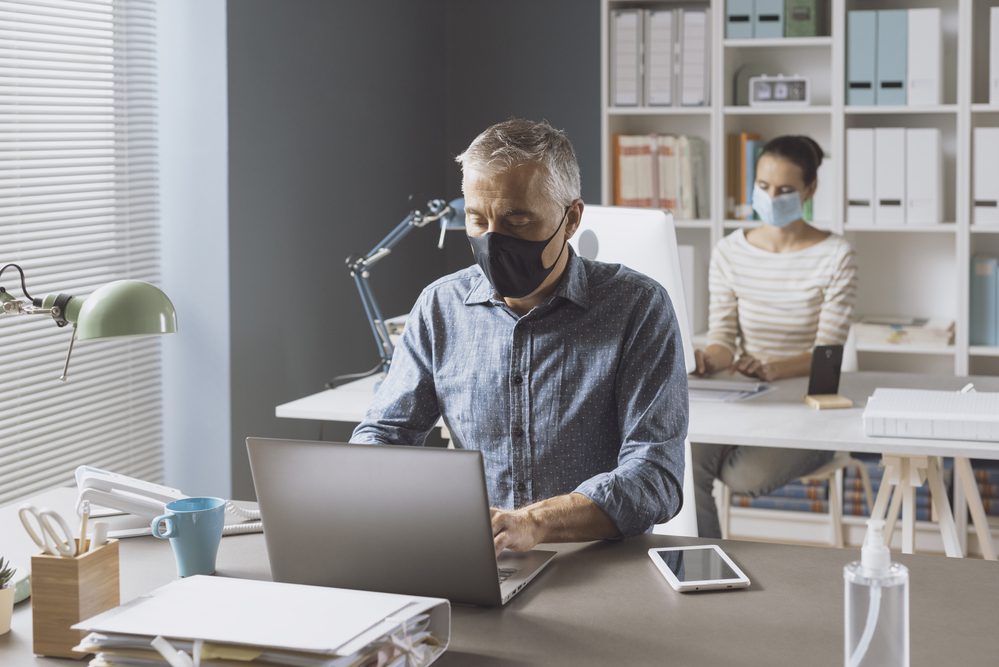 Michigan has been through a whirlwind economically since the beginning of the coronavirus pandemic – unemployment remains high, businesses are suffering throughout the hospitality and travel industries and employees are on furlough or working with reduced pay as major manufacturing companies seek to recover from their early losses.
Still, there is hope on the horizon – or, at least, into 2021 and even as far out as 2022, according to Jason Tinsley, Michigan Market Manager for J.P. Morgan Private Bank.
He points to important economic indicators as a tell as to where Michigan might go in the months and years to come. For example, the jobless rate dropped in June to 14.8% from an all-time peak of 24% in April.
In a wide-ranging question-and-answer interview with Corp! Magazine, Tinsley gave his insights on how Michigan's economy and that of the nation will do as the world grapples with the coronavirus, questions about a vaccine and other key economic indicators.
Q: Has the overall U.S. economy behaved in the way you expected? Why or why not?
A: Social distancing measures to combat COVID-19 have plunged the global economy into the deepest recession since the Great Depression. Some success in slowing the spread of the disease and a recognition of the economic toll from social distancing are leading to a relaxation of social restrictions. However, a resumption of a normal economy will have to await the widespread distribution of a vaccine, hopefully in 2021. In the United States, following a huge GDP decline in the second quarter, we expect to see a sharp bounce in the third. However, progress from then on should be slow until a vaccine is distributed. This suggests double-digit unemployment into 2021.
Q: How do you think another stimulus package will affect businesses?
A: Fiscal stimulus will support living standards through the pandemic but will add to the risk of higher inflation, higher interest rates and higher taxes within a few years. While Fed easing and the recession have generally reduced Treasury rates, massive QE does threaten higher inflation and higher rates down the road. Meanwhile, the recession is leading to a wave of corporate downgrades. While there are good reasons for U.S. equities to remain relatively resilient in the midst of the social distancing recession, the rebound in stocks from their March lows may be overdone, risking a correction in reaction to disappointment in economic data or medical progress.
Regardless, in our view, some degree of continuation of federal supplements to unemployment benefits is crucial to keep the consumer-dependent U.S. economy's recovery on track. Negotiations 101 would suggest that the final package ends up somewhere between $1-3 trillion, which would likely satisfy investors. Serious investment risks remain. The most concerning to us would be if Congress fails to pass a fourth round of fiscal support that extends unemployment insurance and provides funds for state and local governments. To illustrate how important government support is, personal incomes actually grew during April and May. Clearly, in most recessions the opposite occurs.
Although the entire world economy has slumped into the social distancing recession in a similar way, the paths out could be quite different, and those economies with more disciplined public health practices or deeper pockets could fare better in the rebound. The extraordinary events of the past few months serve as a reminder of the benefits of diversification as well as the importance of paying attention to valuations and maintaining a long-term perspective in investment strategy.
Q: What do you expect the automotive industry to look like in 12-24 months?
A: Evidence has shown that US new vehicle sales and used vehicle pricing recovered in May and June nearly as fast they plunged in March and April. We see risks to this trend continuing if a longer than expected shutdown of non-essential business across much of the United States and Western Europe owing to the ongoing COVID-19 pandemic persists.
Q: Do you expect more retail bankruptcies or will consumers get back into the stores?
A: There are wide swaths of the economy where it is very difficult to achieve social distancing or operate profitably with social distancing protocols in place. In particular, activity in restaurants, brick and-mortar retailing outside of groceries, air travel, hotels, sporting events and all large-group activities should remain severely depressed until a vaccine is widely distributed. It's hard to predict at this time the extent of future bankruptcies, which largely depends on the level of government support as well as the timeline for an available vaccine.
Q: What else do you want us to know?
A: These are all topics that J.P. Morgan Private Bank continuously monitors and takes into account when investing clients' assets. It's times like these when a partner such as J.P. Morgan can be most helpful.