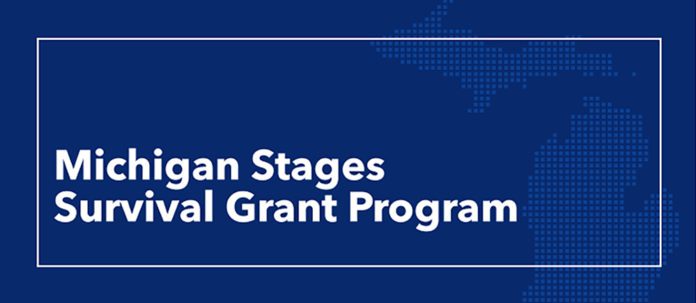 If the response to the three-day enrollment period for Michigan Strategic Fund pandemic relief funds to small businesses proved anything, it's this: There's a tremendous need.
That's the assessment of officials at the Michigan Economic Development Corporation, who saw almost 35,000 small businesses apply for a share of the $55 million in relief funds being made available through the program.
The MSF board approved the grants earlier this month for businesses adversely affected by decisions made by the state health department putting various restrictions on business.
Successful applicants will receive up to $20,000 each. The problem? That would cover only 2,750 businesses at the full grant amount.
The application window was open for about three days, from 9 a.m. Jan. 19 to noon Jan. 22. MEDC President/CEO Mark Burton said earlier this month previous programs have taught them the need is much greater than the money.
"The sheer number of applications clearly highlights the overwhelming need for additional relief funding," said Kathleen Achtenberg, MEDC's Public Information Officer.
More: State Opens Restaurants to Indoor Dining Effective Feb. 1 With Curfew, Limitations
More: Michigan's Restaurant Owners Working Overtime to Survive During State's Indoor Dining Ban
More: Annual Housing Outlook Offers Top Real-Estate Trends to Watch in 2021
Applications are being evaluated by 15 local economic development organizations, each of which will be responsible for dishing out the funds. MEDC officials expect the funds to start going out late this month. Most of the funds, they said, will be distributed by the end of February.
"We have seen the urgent need for these resources for small businesses across the state, and MEDC is proud to work with our local partners and industry leaders to ensure this funding gets into the hands of businesses efficiently, effectively and with the greatest impact possible," MEDC CEO Mark A. Burton said earlier this month while announcing the program. "We continue to stay focused on both immediate relief efforts, and also ensuring we have runway for economic recovery in the coming year through existing efforts around business retention and growth, supporting the entrepreneurial ecosystem and creating vibrant communities throughout Michigan."
To qualify for the grants, businesses had to meet several eligibility requirements:
Had 1 to 100 employees (including full-time, part-time and owner/employees) on a world-wide basis on November 17, 2020.
Is in an industry that demonstrates it is affected by the DHHS epidemic orders.
Needs working capital to support payroll expenses, rent, mortgage payments, utility expenses, or other similar expenses.
Can demonstrate an income loss as a result of the Order as determined by the EDO in which an eligible business is located.
Is not a live music and entertainment venue that is eligible for the Michigan Stage Survival grant program.
A second program — the $3.5 million Michigan Stages Survival grant program – is designed to help small entertainment venues. The program is an agreement between the MSF and the Michigan Independent Venue and Promoter Association.
Applications for the entertainment venue grants can be found at michiganbusiness.org/stages. Chosen applicants will receive up to $40,000.